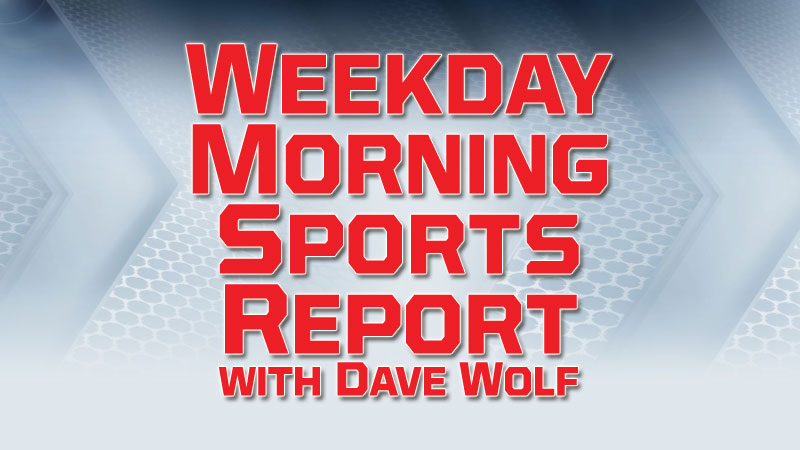 MLB – Major League Baseball
Yesterday
Los Angeles Angels 5, Detroit Tigers 2
Chicago White Sox 2, Cleveland Indians 0
Chicago Cubs 5, Miami Marlins 2
Angels 5, Tigers 2 – Ohtani goes 0 for 4 in season debut, Angels beat Tigers 5-2
Shohei Ohtani went 0 for 4 with an RBI groundout and walked once in his season debut as the Los Angeles Angels beat the Detroit Tigers 5-2 Tuesday night.  The Angels activated the AL Rookie of the Year from the injured list and looking very eager to make an impact, Ohtani swung so hard at times that his helmet flew off his head.  Ohtani took a called third strike in his first at-bat, grounded out to help Los Angeles take a 3-0 lead in the third, struck out on a breaking pitch, lined out to third and drew a base on balls.  The 24-year-old two-way player isn't expected to pitch this year as he recovers from Tommy John surgery in October. But the Angels, who are under .500, are hoping he can provide a boost as their designated hitter.  Daniel Norris (1-1) allowed three runs, five hits and two walks over five innings. Eduard Jimenez, who pitched a scoreless inning in his major league debut, was one of five relievers who combined to give up two runs.  The Tigers failed to generate much offense, scoring just two runs in the sixth inning on Nicholas Castellanos' triple and Miguel Cabrera's single.
White Sox 2, Indians 0 – Giolito shines as White Sox blank light-hitting Indians 2-0
Lucas Giolito carried a shutout into the eighth inning and James McCann stayed with hot with an RBI single, leading the Chicago White Sox to a 2-0 win over the light-hitting, light-scoring Cleveland Indians on Tuesday night.  Giolito (3-1) didn't have to work hard against the Indians, who came in batting an AL-low .213 — 13 points lower than the next closest team, and 62 behind the league-leading Houston Astros.  The Indians wasted a strong outing by starter Jefry Rodriguez (0-2). Cleveland has been shut out twice in three games and scored just one run in the past 27 innings.  The Indians managed just five hits — three by Francisco Lindor, and two by Jason Kipnis.
Cubs 5, Marlins 2 – Bryant's 3-run HR gives Cubs 5-2 win over Marlins
Kris Bryant hit a tiebreaking three-run homer with two out in the ninth inning, lifting the Chicago Cubs to a 5-2 victory over the Miami Marlins on Tuesday night.  With runners on the corners, Bryant drove a 1-2 pitch from Adam Conley (1-4) through a strong wind and into the bleachers in left-center for his third career game-ending homer.  Albert Almora Jr. also connected as the Cubs won for the eighth time in nine games. Steve Cishek (1-1) worked a scoreless ninth for the victory.  Martín Prado had two hits and drove in a run for Miami, which rallied for a 6-5 victory in the series opener Monday night. Jorge Alfaro had an RBI single.
Tonight
Chicago White Sox (Lopez 2-4) at Cleveland (Bieber 2-1), 6:10 p.m.
L.A. Angels (Skaggs 3-2) at Detroit (Boyd 3-2), 7:10 p.m.   WSJM Sports/Cosy-FM 6:45
Miami (Urena 1-5) at Chicago Cubs (Hendricks 2-4), 8:05 p.m.
MLB – Athletics' Fiers throws 2nd career no-hitter, beats Reds 2-0
Mike Fiers of the Oakland Athletics pitched his second career no-hitter by shutting down the Cincinnati Reds with help from two spectacular defensive plays in a 2-0 victory Tuesday night.  Fiers (3-3) followed up his 2015 gem against the Dodgers with a 131-pitch masterpiece to become the 35th pitcher with multiple no-hitters in his career. He walked two, struck out six and ended it by fanning Eugenio Suarez with a big curveball. The A's poured out of the dugout to mob Fiers in celebration after the final out in front of a few thousand fans remaining _ the game started more than 1 ½ hours later because of a light malfunction at the Coliseum. Fiers tipped his hat to the crowd and raised his arms in triumph as he walked off. This one didn't come without tense moments as Fiers was bailed out by back-to-back great defensive plays in the sixth inning. Second baseman Jurickson Profar made a diving catch on Kyle Farmer's popup into short right field for the second out, prompting Fiers to throw up his arms in celebration.
NHL – 2019 NHL Stanley Cup Playoffs – Round 2 (Best of 7)
Last Night
St. Louis Blues 2, Dallas Stars 1 – 2OT                                                 (STL wins 4-3)
Blues 2, Stars 1 – 2OT – Blues advance in 2OT
The St. Louis Blues have advanced to the NHL's Western Conference final as Pat Maroon scored 5:50 into the second overtime to give his team a Game 7 win over the Dallas Stars. Maroon slammed the puck past Ben Bishop who was otherwise outstanding while making 52 saves. Jordan Binnington stopped 29 shots and blanked the Stars after Mats Zuccarello beat him in the first period.
Tonight
Colorado Avalanche at San Jose Sharks, 9:00 p.m.                                 (Game 7)
NHL – Edmonton names Ken Holland as GM, president of hockey ops
The Edmonton Oilers have hired longtime Detroit Red Wings executive Ken Holland as their new general manager and president of hockey operations.  Holland takes over the struggling team from interim GM Keith Gretzky and one of his first tasks will be finding a new coach. Veteran Ken Hitchcock will not be back next season after taking over in November for the fired Todd McLellan.  Edmonton has made the playoffs just once since advancing to the Stanley Cup Final in 2006, and the Oilers hope Holland is the GM who can finally build a contender around superstar Connor McDavid.  Holland led the Detroit Red Wings to 25 straight playoff appearances and four Stanley Cup titles. The Red Wings have missed the playoffs the last three seasons.
NBA – National Basketball Association
Last Night
Toronto Raptors 125, Philadelphia 76ers 89                                          (TOR leads 3-2)
Denver Nuggets 124, Portland Trailblazers 98                                      (DEN leads 3-2)
Raptors 125, Sixers 85 – Raptors rip Sixers
The Toronto Raptors have a three-games-to-two lead in the NBA's Eastern Conference semifinals after Kawhi Leonard delivered 21 points and 13 rebounds in a 125-89 romp over the Philadelphia 76ers. Pascal Siakam  scored 25 points for the Raptors, who outscored the 76ers 37-17 in the second quarter to take a 64-43 halftime lead. Toronto shot 16 for 40 from 3-point range and led by as many as 40 in its second straight win.
Nuggets 124, Blazers 98 – d
Nikola Jokic dropped in 25 points and tied a team playoff high with 19 rebounds as the Denver Nuggets blasted the Portland Trail Blazers, 124-98 to take a three-games-to-two lead in the NBA's
Western Conference semifinals. Paul Millsap scored 19 of his 24 points in the first half of the first lopsided game of the series. Denver never trailed in taking a three-games-to-two lead leading by 18 at the half and 28 heading into the final period.
Tonight
Boston Celtics at Milwaukee Bucks, 8:00 p.m.                                        (MIL leads 3-1)
Houston Rockets at Golden State Warriors, 10:30 p.m.                         (Series tied 2-2)
NASCAR – Hamlin suffered carbon monoxide poisoning at Dover
Denny Hamlin suffered from nausea and double vision from carbon monoxide that seeped into his Toyota at the end of Monday's NASCAR race at Dover International Speedway. Hamlin felt ill after the race and was attended to by medical staff on pit road after he finished 21st. Hamlin was treated and released from the NASCAR medical care center. Debris struck Hamlin's No. 11 Toyota during the race that knocked out the right rear crush panel and allowed fumes into the car. Hamlin said he felt fine on Tuesday and was ready to race this weekend at Kansas Speedway.
Horse Racing – Country House skipping Preakness
There will be no Triple-Crown winner in thoroughbred racing this year. Assistant trainer Riley Mott has confirmed to The Associated Press that Country House will not run in the May 18 Preakness. Trainer Bill Mott told The Daily Racing Form that the Kentucky Derby longshot developed a cough and was "acting like he's going to get sick." Country House went off at 65-1 in the Derby and was credited with the victory following the disqualification of race winner Maximum Security. Maximum Security is also skipping the Preakness.
MWL – Midwest League Baseball
Yesterday
Cedar Rapids 8, South Bend 5
Peoria 9, West Michigan 6
Quad Cities 6, Lansing 0
Kane County 8, Great Lakes 1

Tonight
Cedar Rapids at South Bend, 10:35 a.m.
Peoria at West Michigan, 11 a.m.
Great Lakes at Kane County, 12 p.m.
Lansing at Quad Cities, 7:35 p.m. (at Iowa City)
Game in Iowa City because of flooding in Davenport, IA
MHSAA – High School Sports
Baseball
Battle Creek Lakeview 2, Lakeshore 0 – Game 1
Game 2 PPD
The rest of the schedule were postponed
Softball
Lakeshore 14, Battle Creek Lakeview 3 – Game 1
Game 2 PPD
River Valley 17, Howardsville Christian 2 – Game 1
River Valley 11, Howardsville Christian 1 – Game 2
The rest of the schedule were postponed
Girls Soccer
Kalamazoo Loy Norrix at St. Joseph, 6:30 p.m.
Battle Creek Central at Lakeshore, 6:30 p.m.
Brandywine at Lake Michigan Catholic, 5:30 p.m.
Battle Creek Lakeview at Niles, 5:30 p.m.
Gull Lake at Portage Central, 6:30 p.m.
Portage Northern at Kalamazoo Central, 6:30 p.m.
South Haven at Edwardsburg, 5:00 p.m.
Paw Paw at Three Rivers, 6:30 p.m.
Otsego at Vicksburg, 7:00 p.m.
Plainwell at Dowagiac, 6:00 p.m.
Sturgis at Allegan, 6:30 p.m.
Comstock at New Buffalo, 6:00 p.m.
Bangor at Hartford, 5:00 p.m.
Saugatuck at Fennville, 6:00 p.m.
Watervliet at Schoolcraft, 5:30 p.m.
Baseball
Plainwell at Comstock, 4:15 p.m. (DH)
Watervliet at Constantine, 4:00 p.m. (DH)
Niles at Portage Northern, 4:00 p.m. (DH)
Softball
Thornapple Kellogg at Lakeshore, 4:30 p.m.
Three Rivers at Coloma, 4:15 p.m. (DH)
Watervliet at Constantine, 4:00 p.m. (DH)
Edwardsburg at Vicksburg, 4:00 p.m.
Plainwell at Gull Lake, 4:00 p.m. (DH)
Niles at Portage Northern, 4:00 p.m. (DH)