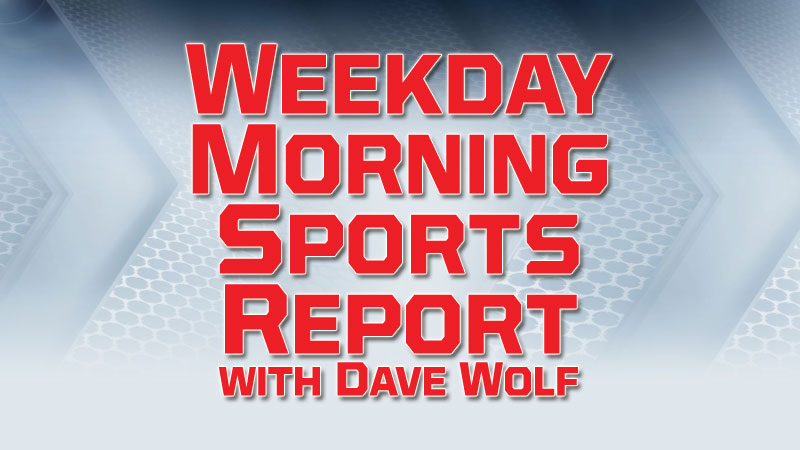 MLB – Major League Baseball
Yesterday
Chicago White Sox 5, Baltimore Orioles 3
Tigers and Cubs were off
White Sox 5, Orioles 3 – Anderson, Alonso homer as White Sox beat Orioles 5-3
Tim Anderson and Yonder Alonso each hit a two-run homer, sending Manny Bañuelos and the Chicago White Sox to a 5-3 victory over the slumping Baltimore Orioles on Monday night.  Bañuelos (2-0) pitched five-hit ball into the sixth inning in his first start since replacing Ervin Santana in the rotation. The rookie left-hander has two wins in his last three games after he went 1-4 in 2015 with Atlanta — his last season in the majors before this year.  James McCann added three hits as Chicago earned in its third consecutive win, matching a season high. McCann is batting .444 (12 for 27) in his last six games.
Tonight
Detroit (Ross 1-3) at Philadelphia (Velasquez 1-0), 7:05 p.m.                WSJM Sports/Cosy-FM 6:40
Baltimore (Cashner 4-1) at Chicago White Sox (Nova 0-3), 8:10 p.m.
Chicago Cubs (Hamels 3-0) at Seattle (Hernandez 1-2), 10:10 p.m.
MLB – Tigers' top pick Mize pitches no-hitter in Double-A debut
Detroit Tigers No. 1 draft pick Casey Mize pitched a no-hitter for the Erie Seawolves in his Double-A debut Monday night.  Mize threw 98 pitches while overpowering the Altoona Curve. He hit the first batter of the game but got a groundball double play. He struck out seven and walked one, facing one over the minimum.  The 21-year-old right-hander was selected first overall last summer after a strong career at Auburn. He made four starts with Class A Lakeland this season prior to his promotion, going 2-0 with an 0.35 ERA.  Mize pitched Erie's second no-hitter in five days. Alex Faedo — Detroit's first-round pick in 2017 — started a combined no-hitter last Wednesday, ending Erie's 10-year drought without one.  Mize was called for a pitch-clock violation early in the ninth inning but shook off the automatic ball. He retired Pittsburgh Pirates prospect Jared Oliva on a popup to second base to complete the gem. Erie never had anybody throwing in the bullpen.
NBA – National Basketball Association
Last Night
Philadelphia 76ers 94, Toronto Raptors 89                                            (Series tied 1-1)
Denver Nuggets 121, Portland Trailblazers 113                                    (DEN leads 1-0)
Sixers 94, Raptors 89
Jimmy Butler had 30 points and 11 rebounds, James Ennis scored 13 points and the Philadelphia 76ers held on to beat the Toronto Raptors 94-89 on Monday night, evening their Eastern Conference semifinal series 1-1.   Butler made 9 of 22, including 4 of 10 from beyond the arc. He finished 8 for 8 at the line. Joel Embiid overcame a stomach problem to start.  Game 3 is Thursday night in Philadelphia.
Nuggets 121, Trailblazers 113
Nikola Jokic scored 37 points and the Denver Nuggets withstood Damian Lillard's 39-point effort and Enes Kanter's strong return to Portland's lineup in a 121-113 win over the well-rested Trail Blazers in the opener of their second-round playoff series. Lillard, who struck for 50 points, missed 8 of 12 3-point attempts and Gary Harris blocked his 3 from behind in the closing minute to keep the Trail Blazers from closing in. Jamal Murray added 23 points for Denver.
Tonight
Boston Celtics at Milwaukee Bucks, 8:00 p.m.                                        (BOS leads 1-0)
Houston Rockets at Golden State Warriors, 10:30 p.m.                         (GSW leads 1-0)


NHL – 2019 NHL Stanley Cup Playoffs – Round 2 (Best of 7)
Last Night
St. Louis Blues 4, Dallas Stars 3                                                           (STL leads 2-1)
Blues 4, Stars 3
Pat Maroon flicked a puck over goalie Ben Bishop with 1:38 left in a wild third period, and the St. Louis Blues beat the Dallas Stars 4-3. The Blues took a 2-1 lead in the Western Conference semifinal series and are still undefeated on the road this postseason. Maroon's second goal of the playoffs came after he gathered a loose puck to the left of Bishop and scored. Game 4 is Wednesday night in Dallas, before the series shifts back to St. Louis.
Tonight
Boston Bruins at Columbus Blue Jackets, 7:00 p.m.                                (Series tied 1-1)
San Jose Sharks at Colorado Avalanche, 10:00 p.m.                               (Series tied 1-1)
NFL – Steelers Shazier to remained sidelined
Injured Pittsburgh Steelers linebacker Ryan Shazier will miss a second straight season while recovering from spinal surgery. The team placed Shazier on the physically unable to perform list to allow him more time to continue his rehabilitation from a lower spine injury in 2017. The 26-year-old Shazier, a two-time Pro Bowler, remains committed to playing in the NFL again.
NFL – NFL extends partnership with Twitter
The NFL and Twitter have announced a multiyear extension, including six new live shows for the league's 100th season.  The deal will feature live programming built around some of the NFL's biggest events and more game highlights each week.  The six shows will be focused on some of the league's highest-profile events, including the NFL Kickoff, Thanksgiving games, conference championship games, Super Bowl, combine and draft.  In addition to the live shows, fans will see new content during the season, including NFL Twitter "Moments" — curated Twitter feeds featuring top plays and tweets every week of the season.  And each week, the NFL will produce highlight packages of "best touchdowns" and "best touchdown celebrations" for Twitter.  Since announcing their first partnership agreement in 2013, the NFL has developed live programming and distributed on-demand content for the social media site.
NFL – NFL draft draws record numbers in Nashville and on TV
The NFL draft drew record numbers both on site and on television.  The league said Monday that more than 600,000 attended over the three days in Nashville, easily eclipsing the 250,000 that came to watch two years ago in Philadelphia.   Nielsen reports that the draft on ESPN, ABC and NFL Network averaged 6.1 million viewers at any given time over the three days. The draft averaged 5.5 million viewers last year, which was the first time all seven rounds were on broadcast television. The average numbers were up despite the ratings for Thursday's first round being flat. The combined average for the three networks was 11.1 million, which was down from last year's 11.2 million. The ABC broadcast averaged 4.5 million, which was up 21 percent from last year's 3.7 million that watched on Fox.
NCAAWBB – Trump hosts winning Baylor women's basketball team
President Donald Trump has hosted Baylor University's championship women's basketball team in the Oval Office. This is the third time the Lady Bears have won the national championship. The
team finished the season 37-1.  The Baylor team beat Notre Dame 82-81 earlier this month. Team members were served fast food from Wendy's, McDonald's and Burger King in the State Dining
Room. That's same spread that other sports teams ate during their visits to the Trump White House.
MWL – Midwest League Baseball
Yesterday
No games last night
Tonight
Wisconsin at Lansing, 6:05 p.m.
Beloit at Great Lakes, 6:05 p.m.
South Bend at Burlington, 7:30 p.m.
West Michigan at Clinton, 7:30 p.m.
MCCAA – Junior College Sports
Today
Baseball
Lake Michigan College at Macomb Community College, 2:00 p.m. (DH)
Softball
Lake Michigan College at Glen Oaks Community College, 3:00 p.m. (DH)
MHSAA – High School Sports
Last Night
Girls Soccer
St. Joseph 2, Lakeshore 1
Portage Northern 8, Niles 0
Lake Michigan Catholic 5, Comstock 1
Otsego 8, Edwardsburg 0
Paw Paw 6, Sturgis 2
Three Rivers 5, Dowagiac 1
Michigan Lutheran 8, Bridgman 4
Coloma 4, Fennville 1
Tonight
Baseball
St. Joseph at Lakeshore, 4:00 p.m. (DH)
Niles at Mattawan, 4:00 p.m. (DH)
Lawrence at Lake Michigan Catholic, 4:15 p.m. (DH)
River Valley at Michigan Lutheran, 4:15 p.m. (DH)
South Haven at Edwardsburg, 4:00 p.m. (DH)
Comstock at Bridgman, 4;15 p.m. (DH)
Brandywine at Parchment, 4:15 p.m. (DH)
Berrien Springs at Buchanan 4:15 p.m. (DH)
Dowagiac at Watervliet, 4:15 p.m.
Softball
St. Joseph at Lakeshore, 4:00 p.m. (DH)
Niles at Mattawan, 4:00 p.m. (DH)
Lawrence at Lake Michigan Catholic, 4:15 p.m. (DH)
River Valley at Michigan Lutheran, 4:15 p.m. (DH)
South Haven at Edwardsburg, 4:00 p.m. (DH)
Comstock at Bridgman, 4;15 p.m. (DH)
Brandywine at Parchment, 4:15 p.m. (DH)
Berrien Springs at Buchanan 4:15 p.m. (DH)
Dowagiac at Watervliet, 4:15 p.m.
Track and Field
St. Joseph, Lakeshore at Niles, 4:00 p.m.
Girls Soccer
Berrien Springs at Brandywine, 5:00 p.m.
Girls Tennis
Portage Northern at St. Joseph, 4:00 p.m.
Berrien Springs at Buchanan, 4:30 p.m.
Brandywine at New Buffalo, 4:30 p.m.