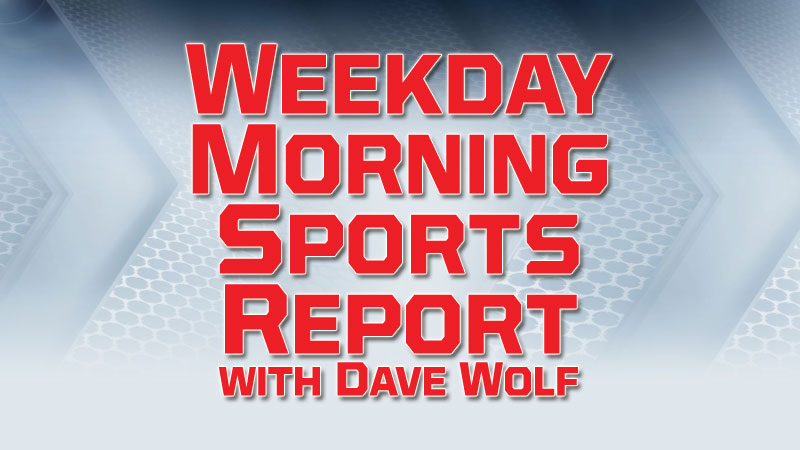 MLB – Major League Baseball
Yesterday
Detroit Tigers 7, Boston Red Sox 4 – Game 1
Detroit Tigers 4, Boston Red Sox 2 – Game 2
Baltimore Orioles 9, Chicago White Sox 1
Chicago Cubs 7, L.A. Dodgers 2
Tigers 7, Red Sox 4 – Game 1 – Sale remains winless as Tigers beat Red Sox in DH opener
Chris Sale remained winless after five starts but managed not to take a loss for the first time this year, allowing two runs over five innings as the Boston Red Sox lost to the Detroit Tigers 7-4 in a doubleheader opener Tuesday. Sale struck out a season-high 10, walked two and gave up five hits, lowering his ERA from 8.50 to 7.43. The 30-year-old, who signed a $160 million, six-year contract late in spring training, had never gone his first five starts in a big league season without a victory. He won his first nine starts with the Chicago White Sox in 2016. Josh Harrison hit a tiebreaking, two-run double in the eighth off Colten Brewer (0-2) and scored two pitches later on a single by Grayson Greiner. Matthew Boyd (2-1) combined with three relievers on a five-hitter. Boston, starting a 10-game homestand after a three-game sweep at Tampa Bay, dropped to 9-14. Ronny Rodriguez had three hits, including a home run, and Greiner also homered for the Tigers. Xander. Bogaerts homered twice for Boston, doubling his season total. Boyd allowed two runs and three hits in seven innings.
Tigers 4, Red Sox 2 – Game 2 – Tigers complete doubleheader sweep of Red Sox
Brandon Dixon greeted Marcus Walden with a three-run double after the Tigers loaded the bases against Game Two starter Hector Velázquez (0-2), and the Red Sox were swept in a twin-bill for the first time since the Los Angeles Angels accomplished the feat on July 20, 2015 as the Tigers won 4-2. Shane Greene struck out two in a one-hit ninth for his 11th save in as many tries. The opener was Detroit's first win that Greene did not save. Boston stranded seven runners against Turnbull and 13 in all. Bogaerts blooped an RBI single in the seventh off Joe Jimenez and Mike Chavis cut the deficit to 3-2 in the eighth against Victor Alcántara with his first big league homer. John Hicks hit an RBI double in the ninth against Travis Lakins, who made his big league debut and allowed four hits in 2 2/3 innings. Detroit has won four of five and swept a doubleheader for the first time since Sept. 22, 2016, at Minnesota.
Orioles 9, White Sox 1 – Orioles hit 4 HRs off Nova, beat White Sox 9-1 to end skid
Dwight Smith Jr. hit a three-run homer, one of four long balls off Iván Nova, and the Baltimore Orioles overpowered the Chicago White Sox 9-1 Tuesday night to end a four-game losing streak. Renanto Núñez, Chris Davis and Joey Rickard also connected for the Orioles, who improved their home record to 2-10 before a cozy, appreciative crowd of 8,953. Andrew Cashner (4-1) gave up one run, five hits and a walk over seven innings to win his fourth straight decision. Just as important, he provided much needed rest to a bullpen that was drained in a 12-2 loss to Chicago one night earlier. Nova (0-3) yielded nine runs over four innings. Obtained in an offseason trade with Pittsburgh, the right-hander has an 8.42 ERA over five starts and has given up 11 hits in each of his last two outings.
Cubs 7, Dodgers 2 – Quintana pitches 7 strong, Cubs beat Dodgers 7-2
José Quintana pitched seven crisp innings in his third straight win, and the Chicago Cubs used a fast start to beat the Los Angeles Dodgers 7-2 on Tuesday night. Willson Contreras hit a three-run double in Chicago's four-run first, and Anthony Rizzo added a two-run drive in the second. Javier Báez had two hits, a memorable infield single in the second and a solo shot in the seventh. It was more than enough support for Quintana (3-1), who turned in another gem in the Cubs' sixth win in seven games. The veteran left-hander allowed two runs and four hits while improving to 3-0 with a sparkling 0.86 ERA since he was hit hard in a loss at Milwaukee on April 5.
Today
Chicago White Sox (Santana 0-1) at Baltimore (Means 2-2), 7:05 p.m.
Detroit (Ross 1-2) at Boston (Rodriguez 1-2), 7:10 p.m. WSJM Sports/Cosy-FM 6:45
L.A. Dodgers (Buehler 2-0) at Chicago Cubs (Hamels 3-0), 8:05 p.m.
NBA – National Basketball Association
Last Night
Toronto Raptors 115, Orlando Magic 96 (TOR wins 4-1)
Philadelphia 76ers 122, Brooklyn Nets 100 (PHI wins 4-1)
Denver Nuggets 108, San Antonio Spurs 90 (DEN leads 3-2)
Portland Trailblazers 118, Oklahoma City Thunder 115 (POR wins 4-1)
Raptors 115, Magic 96
Kawhi (kah-WY') Leonard scored 27 points and Pascal Siakam (see-A'-kam) added 24 as the Toronto Raptors coasted to a 115-96 win over the Orlando Magic to take the NBA first-round series in five games. Leonard made 8 of 11 shots, including 5 of 5 from 3-point range before leaving the game for good with 8:05 left and Toronto up 105-75. Kyle Lowry had 14 points and helped the Raptors lead by as many as 37 in the clincher, their biggest-ever margin in a playoff game.
Sixers 122, Nets 100
Joel Embiid helped Philadelphia wrap up its NBA first-round series in five games by contributing 23 points and 13 rebounds in the 76ers' 122-100 throttling of the Nets. Embiid buried a 3 from the top of the arc that made it 41-17 and about blew the roof off the arena. Ben Simmons had 13 points and no Sixers starter played more than 27 minutes in a game that was decided by the opening period.
Nuggets 108, Spurs 90
Denver has a 3-2 series lead after Jamal Murray's 23 points led six Nuggets in double figures for a 108-90 rout of the Spurs. Nikola Jokic (nee-KOH'-lah YOH'-kihch) had 16 points, 11 rebounds and eight assists for Denver, which led by as many 30 at 99-69. Paul Millsap chipped in 14 points as the Nuggets climbed within one victory of their first playoff series victory in a decade.
Trailblazers 118, Thunder 115
The Portland Trail Blazers have advanced to the second round of the NBA playoffs by defeating the Oklahoma City Thunder, 118-115. Damian Lillard hit a 37-footer at the buzzer and finished with career playoff-high 50 points tolead the victory.
Tonight
Utah Jazz at Houston Rockets, 8:00 p.m. (HOU leads 3-1)
Los Angeles Clippers at Golden State Warriors, 10:30 p.m. (GSW leads 3-1)
NHL – 2019 NHL Stanley Cup Playoffs – Round 1 (Best of 7)
Last Night
Boston Bruins 5, Toronto Maple Leafs 1 (BOS wins 4-3)
San Jose Sharks 5, Vegas Golden Knights 4 – OT (SJS wins 4-3)
Bruins 5, Maple Leafs 1
Tuukka Rask made 32 saves and the Boston Bruins advanced to the second round of the Stanley Cup playoffs by taking Game 7, 5-1 against Toronto. Joakim Nordstrom and Marcus Johansson scored 3:17 apart late in the first period to put Boston in control. John Tavares got the Maple Leafs within 2-1 early in the second period, but Sean Kuraly restored the Bruins' two-goal advantage early in the third before Charlie Coyle and Patrice Bergeron added empty-netters.
Sharks 5, Golden Knights 4 – OT
The San Jose Sharks captured Game 7 of their Stanley Cup first-round series by defeating the Vegas Golden Knights, 5-4 on Barclay Goodrow's goal at 18:19 of overtime. Logan Couture (koo-TOOR') scored twice while the Sharks were netting four straight goals in a 4:01 span of the third
period to take a 4-3 lead while on a 5 minute power play. Kevin LeBanc had a goal and three assists for the Sharks, who will take on the Colorado Avalanche in the second round.
Tonight
Carolina Hurricanes at Washington Capitals, 7:00 p.m. (Game 7)
MWL – Midwest League Baseball
Yesterday
Lansing Lugnuts 6, South Bend Cubs 5
West Michigan Whitecaps 4, Great Lakes Loons 3
Tonight
South Bend Cubs at Lansing Lugnuts, 12:05 p.m.
West Michigan Whitecaps at Great Lakes Loons, 2:05 p.m.
AHL – 2019 AHL Calder Cup Playoffs – Round 1 (Best of 5)
Last Night
Grand Rapids Griffins 6, Chicago Wolves 2 (GRG leads 2-1)
Tonight
Chicago Wolves at Grand Rapids Griffins, 7:05 p.m. (GRG leads 2-1
ECHL – 2019 ECHL Kelly Cup Playoffs – Round 1 (Best of 7)
Last Night
Cincinnati Cyclones 4, Kalamazoo Wings 0 (CIN wins 4-2)
Toledo Walleye 4, Fort Wayne Komets 1 (TOL wins 4-2)
MHSAA – High School Sports
Last Night
Baseball
Mattawan 1, St. Joseph 0 – Game 1
Mattawan 6, St. Joseph 0 – Game 2
Lakeshore 7, Niles 0 – Game 1
Lakeshore 5, Niles 3 – Game 2
Brandywine 7, Berrien Springs 2 – Game 1
Berrien Springs 7, Brandywine 2 – Game 2
Dowagiac 13, Edwardsburg 8 – Game 1
Edwardsburg 2, Dowagiac 0 – Game 2
Buchanan 11, Bridgman 1 – Game 1
Buchanan 3, Bridgman 1 – Game 2
Paw Paw 5, South Haven 1 – Game 1
Paw Paw 13, South Haven 3 – Game 2
River Valley 7, Lawrence 0 – Game 1
River Valley 10, Lawrence 3 – Game 2
Softball
St. Joseph 15, Mattawan 13 – Game 1
St. Joseph 9, Mattawan 7 – Game 2
Niles 6, Lakeshore 5 – Game 1
Lakeshore 6, Niles 4 – Game 2
New Buffalo 7, Lake Michigan Catholic 3 – Game 1
New Buffalo 10, Lake Michigan Catholic 3 – Game 2
Michigan Lutheran 6, Howardsville Chr. 4 – Game 1
Howardsville Chr. 6, Michigan Lutheran 5 – Game 2
Bridgman 2, Buchanan 0 – Game 1
Buchanan 7, Bridgman 0 – Game 2
Edwardsburg 11, Dowagiac 0 – Game 1
Edwardsburg 13, Dowagiac 1 – Game 2
South Haven 10, Paw Paw 1 – Game 1
South Haven 12, Paw Paw 0 – Game 2
Girls Soccer
Lake Michigan Catholic 6, Bangor 3
Hartford 6, Berrien Springs 0
Girls Tennis
Brandywine 8, Berrien Springs 0
Track and Field
St. Joseph at Mattawan
Boys: MAT 93, SJ 70
Girls: SJ 101, MAT 62
Lakeshore, Gull Lake at Portage Central, 4:00 p.m.
Boys: LKS 98, PC 65 LKS 107, GL 55 PC 99.5, GL 62.5
Girls: PC 96, LKS 67 GL 96.5, LKS 66.5 PC 85, GL 78
Tonight
Girls Soccer
Portage Central at St. Joseph, 6:30 p.m.
Lakeshore at Portage Northern, 6:30 p.m.
Kalamazoo Central at Matawan, 6:30 p.m.
Gull Lake at Battle Creek Central, 6:30 p.m.
BC Lakeview at Kalamazoo Loy Norrix, 6:30 p.m.
Three Rivers at Allegan, 6:00 p.m.
South Haven at Dowagiac, 5:00 p.m.
Plainwell at Paw Paw, 6:00 p.m.
Otsego at Sturgis, 6:30 p.m.
Edwardsburg at Vicksburg, 6:30 p.m.
Lake Michigan Catholic at Cassopolis, 5:00 p.m.
Covert at Brandywine, 5:00 p.m.
Girls Tennis
Mattawan at Lakeshore, 4:00 p.m.
St. Joseph at Niles, 4:00 p.m.
Boys Golf
SMAC at Stonehenge, 10:00 a.m.