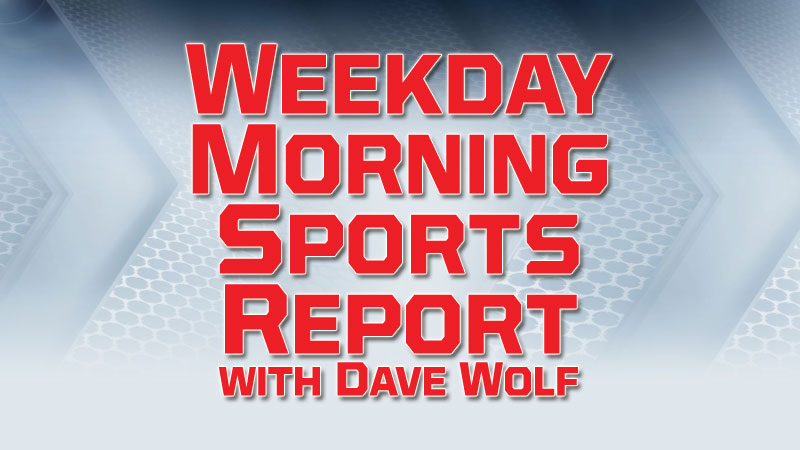 NCAAMBB – Men's College Basketball
Yesterday
ACC Tournament – Round 1 – Spectrum Center, Charlotte, NC
#15 Notre Dame 78, #10 Georgia Tech 71
Notre Dame 78, Georgia Tech 71 – Mooney, Irish defeat Georgia Tech 78-71 to break 7-game skid
John Mooney made a key 15-footer in the final minute as the shot clock was winding down to make it a two-possession game as Notre Dame held on to beat Georgia Tech 78-71 in the first round of the ACC Tournament to snap a seven-game losing streak.  Mooney finished with 20 points and 10 rebounds and Dane Goodwin added 15 points for the Irish, who nearly squandered a 20-point halftime lead.  It was Mooney's 20th double-double of the season, coming days after he was named third-team All-Conference, which he called an honor.  Moses Wright led Georgia Tech (14-18) with 25 points and James Banks III had 12 points and 11 rebounds.
Tonight
ACC Tournament – Round 2 – Spectrum Center, Charlotte, NC
#15 Notre Dame vs. #7 Louisville, 7:00 p.m.
NCAAMBB – Men's College Basketball
Tonight
Big Ten Conference Tournament – Round 1 – United Center, Chicago, IL
#13 Nebraska vs. #12 Rutgers, 5:30 p.m.
#14 Northwestern vs. #11 Illinois, 8:00 p.m.
NCAAMBB – Gonzaga upset
In a preview of March Madness, Saint Mary's knocked off high-powered Gonzaga 60-47 Tuesday night in Las Vegas to claim the West Coast Conference Championship. Gonzaga has been ranked No. 1 in college basketball. Saint Mary's all but shut down the nation's highest-scoring team by slowing the game and forcing Gonzaga to grind out possessions instead of playing fast and free.
NCAAMBB – Winston name AP Big Ten Player of the Year
Michigan State's Cassius Winston is The Associated Press player of the year in the Big Ten Conference and Purdue's Matt Painter is its coach of the year. Winston, Purdue's Carsen Edwards and Wisconsin's Ethan Happ were unanimous picks to the AP All-Big Ten team in voting of 15 journalists covering the conference. Michigan freshman Ignas Brazdeikis was picked newcomer of the year.
NCAAWBB – Women's College Basketball
Today
Mid-American Conference Tournament – Quarterfinals – Quicken Loans Arena – Cleveland, OH
#9 Eastern Michigan vs. #1 Central Michigan, 12:00 p.m.
#5 Kent State vs #4 Buffalo, 2:30 p.m.
#7 Northern Illinois vs. #2 Ohio, 5:00 p.m.
#6 Toledo vs. #3 Miami-OH, 7:30 p.m.
NCAA – Consulting company founder pleads guilty to running college bribery scheme.
The founder of an admissions consulting company has pleaded guilty to running a nationwide college admissions bribery scheme involving wealthy parents and coaches at elite universities. William "Rick" Singer, of Newport Beach, California, pleaded guilty in Boston federal court Tuesday to charges including racketeering conspiracy and obstruction of justice. Singer is among 50 people charged in what federal officials say is the largest college admissions scam ever prosecuted by the Justice Department. In the sweeping bribery case, TV stars and wealthy parents are charged with paying college coaches and testing-center insiders to help get their children into elite universities as athletes. Among the schools are Yale, Stanford, Georgetown, UCLA and USC. Prosecutors say parents paid Singer about $25 million to bribe coaches and administrators into pretending that their children were athletic recruits to guarantee their admission.
NCAA – Schools taking steps in bribery scandal
Schools are taking action against coaches implicated in an admissions bribery scandal.  Wake Forest University says it has suspended its head volleyball coach and UCLA says its soccer coach has been placed on leave pending a review and will have no involvement with the team. Stanford University says it has fired its sailing coach. The NCAA says it will look into claims made against college coaches and administrators in the sweeping admissions bribery scandal to see if any NCAA rules were violated. In a statement, the NCAA says the "charges brought forth today are troubling and should be a concern for all of higher education."
NHL – National Hockey League
Last Night
Montreal Canadiens 3, Detroit Red Wings 1
Canadiens 3, Red Wings 1 – Price becomes winningest goaltender in Canadiens history
Carey Price made 20 saves Tuesday night and became the winningest goaltender in the storied history of the Montreal Canadiens, who held off the Detroit Red Wings for a 3-1 victory. It was win No. 315 for Price, snapping a tie with Plante atop the team leaderboard. Max Domi had two goals and Brett Kulak also scored as the Canadiens (37-26-7) stopped a two-game slide. Tomas Tatar, who played for the Red Wings from 2010 to 2018, had two assists against his former team.  Andreas Athanasiou scored in the third period for Detroit (24-36-10), which has won just once in its past 12 games. Jonathan Bernier stopped 33 shots.
Tonight
Chicago Blackhawks at Toronto Maple Leafs, 7:00 p.m.
NBA – National Basketball Association
Last Night
Los Angeles Lakers 123, Chicago Bulls 107
Indiana Pacers 103, New York Knicks 98
Lakers 123, Bulls 107 – James scores 36 points in Lakers' 123-107 win over Bulls
LeBron James had 36 points and 10 rebounds, and the Los Angeles Lakers overcame a 20-point deficit to beat the Chicago Bulls 123-107 on Tuesday night and end a five-game losing streak. James played 33 minutes and showed no signs of letting up with the Lakers barely hanging on in the playoff race. He took over after the Lakers' 14-point lead was cut to four with 8:38 left, making a jumper and then on the next possession going through the lane for a thunderous dunk. Robin Lopez had 20 points and seven rebounds, and Otto Porter Jr. finished with 19 for the Bulls.
Pacers 103, Knicks 98 – Pacers end losing streak by holding off Knicks' late charge
Bojan Bogdanovic scored 24 points and Darren Collison made two free throws 19.5 seconds left to help the Indiana Pacers slip past the New York Knicks 103-98 on Tuesday night. Indiana snapped its two-game losing streak and remained tied with Philadelphia for the No. 3 spot in the Eastern Conference. Collison finished with 16 points.
Tonight
Detroit Pistons at Miami Heat, 7:30 p.m.
NBA – NBA fines Westbrook $25,000 for language; Jazz ban fan
The NBA has fined Oklahoma City guard Russell Westbrook $25,000 for the language he directed toward a fan in Utah. Meanwhile, the Jazz have banned the fan from all events at their arena
permanently and effective immediately. Westbrook says the fan made racial comments toward him during the Jazz-Thunder game on Monday night. The NBA and the Jazz both investigated the matter and released decisions Tuesday afternoon. Westbrook was fined for using both profanity and threatening language, which he did from the sideline.  The Jazz say that the fan was banned for "excessive and derogatory verbal abuse" during the game.
NFL – AP Source: Browns acquire Odell Beckham Jr. in trade with New York Giants.
Two people familiar with the blockbuster trade say the Cleveland Browns have agreed to acquire star wide receiver Odell Beckham Jr. from the New York Giants. The Browns are sending a first- and third-round pick in 2019 along with safety Jabrill Peppers to the Giants for Beckham, one of the NFL's top players, said the people who spoke to The Associated Press on Tuesday night. They spoke on condition of anonymity because league rules prohibit teams from announcing trades until 4 p.m. Wednesday. The deal is conditional on both players passing physicals.
NFL – Bell to the Jets
A person with direct knowledge of the negotiations says the New York Jets and former Pittsburgh Steelers running back Le'Veon Bell have agreed on a deal. ESPN first reported the signing and says the deal is for four years and $52.5 million. The deal gives new coach Adam Gase and second-year quarterback Sam Darnold a big-time playmaker, arguably the best player at his position before Bell opted to sit out all of last season rather than sign a franchise tender with Pittsburgh.
NFL – Lions resign RB Zach Zenner
The Detroit Lions have agreed to a one-year contract extension with running back Zach Zenner. The Lions announced the move Tuesday, bringing the 27-year-old Zenner back after he rushed for 265 yards on 55 carries in eight games with Detroit last season. In four seasons, Zenner has played 36 games for the Lions and rushed for 685 yards.  Detroit's running game got a boost in 2018 from rookie Kerryon Johnson before he went down with a knee injury.
MLB – MLB Spring Training
Yesterday
Detroit Tigers 4, Boston Red Sox 3
Seattle Mariners at Chicago White Sox (ss), cancelled
Chicago White Sox (ss) at Kansas City Royals, cancelled
Cincinnati Reds (ss) 12, Chicago Cubs 3
Today
Chicago Cubs vs. Oakland A's at Mesa, Ariz., 4:05 p.m.
Chicago White Sox vs. Los Angeles Dodgers at Glendale, Ariz., 10:05 p.m.
Tigers are off
MCCAA – Junior College Sports
Yesterday
Men's Baseball
Lake Michigan College at Glen Oaks Community College, cancelled
MHSAA – High School Sports
Last Night
Boys Basketball – Quarterfinals
Division 3 at Gull Lake
Pewamo-Westphalia 70, Cassopolis 50
Cassopolis' season ended after falling to Pewamo-Westphalia in the Division 3 quarterfinals at Gull Lake High School.   Tyrese Hunt-Thompson had 16 points for the Rangers before fouling out in the final minutes.  Brayden Saxton had 11 ponts.  Hunter Hengesbach lead Pewamo-Westphalier with 19 points.  Cassopolis end their season with a 23-2 record.  Pewamo-Westphalia improves to 26-0.
Tonight
Girls Basketball – Regional Finals
Division 2 at Coloma
Plainwell (16-6) vs. Hamilton (23-0), 7:00 p.m.
Division 3 at Bronson
Centreville (23-0) vs. Brandywine (22-2), 7:00 p.m.
Division 4 at Mendon