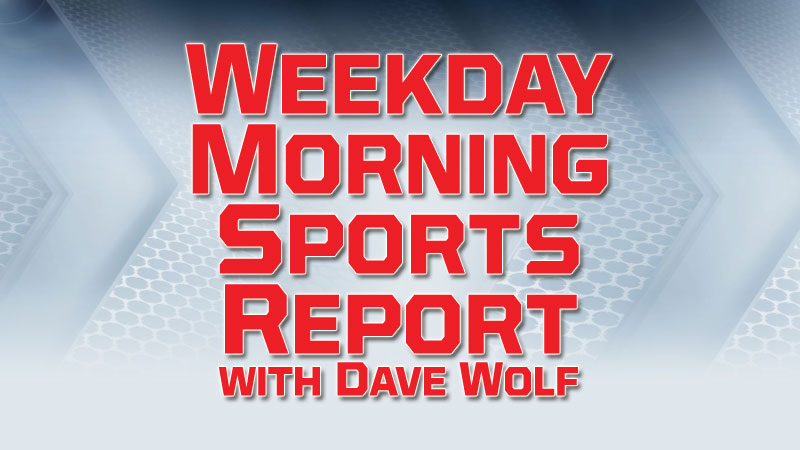 NCAAMBB – Men's College Basketball
Last Night
(1) Louisville 58, (4) Michigan 43
(10) Duke 87, (11) Michigan State 75
Oakland 72, Western Michigan 62
Eastern Michigan 85, Valparaiso 79
(1) Louisville 58, (4) Michigan 43 – No. 1 Louisville tops No. 4 Michigan 58-43 in Challenge
Jordan Nwora had 22 points and 12 rebounds, and top-ranked Louisville held No. 4 Michigan to a season-low 26% shooting mark for a 58-43 victory in the Big Ten/ACC Challenge in its first game since returning to No. 1. The Cardinals shot just 37% but their defense stifled Michigan much of the night as they earned a signature victory one day after claiming the top spot in the AP Top 25 for the first time in six years.  Jon Teske had 18 points and 10 rebounds for the Wolverines, who had sought their first victory over a No. 1 team since beating Duke 81-73 at home on Dec. 13, 1997.
(10) Duke 87, (11) Michigan State 75 – No. 10 Duke dominates No. 11 Michigan State, 87-75
Vernon Carey had 26 points, 11 rebounds and three blocks to help No. 10 Duke dominate No. 11 Michigan State in an 87-75 victory. The Blue Devils looked like one of the top teams in the country and not a rebuilding one a week after losing at home to Stephen F. Austin. Duke guard Tre Jones scored 20 points, matched a career high with 12 assists and made three steals as part of a defensive effort that forced 14 turnovers. Cassius Winston had 12 points on 4-of-14 shooting. Xavier Tillman, perhaps wearing No. 23 for the last time because Draymond Green's jersey was retired by Michigan State at halftime, scored 20 points and Marcus Bingham added 13.
Oakland 72, Western Michigan 62 – Hill-Mais scores 26 to lift Oakland over W. Michigan 72-62
Xavier Hill-Mais scored 26 points, surpassing 1,000 career points, and Oakland fended off Western Michigan 72-62 on Tuesday night, sending the Broncos to their first home defeat this season.  Hill-Mais shot 11 for 13 from the field. He added nine rebounds and four assists. Brandon Johnson had 18 points and 15 rebounds for the Broncos (4-5), who have now lost four consecutive games. Michael Flowers added 12 points. Jared Printy had 10 points, hitting 3-for-6 on 3-pointers.
Eastern Michigan 85, Valparaiso 79 – Groce leads Eastern Michigan past Valparaiso 85-79
Ty Groce had a career-high 23 points as Eastern Michigan got past Valparaiso 85-79 on Tuesday night.  Noah Morgan added 21 points for the Eagles. Groce shot 9 for 10 from the line. Morgan also had six rebounds for the Eagles. Boubacar Toure had 13 points and Thomas Binelli added 12 points for Eastern Michigan (7-1). Javon Freeman-Liberty had 28 points and five steals for the Crusaders (5-4). Donovan Clay added 11 points. Daniel Sackey had eight assists.
Tonight
Notre Dame at (3) Maryland, 7:30 p.m.
NCAAMBB – Michigan State retires Draymond Green's No. 23
Michigan State retired Draymond Green's No. 23 at halftime of its game against Duke. Green played in two Final Fours for the Spartans and has maintained close connections to the school and the basketball program. He made a donation that helped fund a strength and conditioning center at the team's arena. Green is now a star with the Golden State Warriors, and several people from that organization were at this game as well, including teammate Klay Thompson, coach Steve Kerr and owner Joe Lacob.
NCAAWBB – Women's College Basketball
Tonight
Minnesota at Notre Dame, 8:00 p.m.

NBA – National Basketball Association
Last Night
Detroit Pistons 127, Cleveland Cavaliers 94
Pistons 127, Cavaliers 94 – Griffin, Pistons pound Cavs 127-94 for 1st winning streak
Blake Griffin scored 24 points, Andre Drummond had 17 points and 14 rebounds, and the Detroit Pistons routed the Cleveland Cavaliers 127-94 to win consecutive games for the first time this season. Griffin played just 24 minutes and was 8 of 13 from the field, including 6 of 7 from deep. Drummond played 31 minutes as Detroit's starters were on the bench for the fourth quarter.
Tonight
Milwaukee Bucks at Detroit Pistons, 7:00 p.m.
Indiana Pacers at Oklahoma City Thunder, 8:00 p.m.
Memphis Grizzlies at Chicago Bulls, 8:00 p.m.
NCAAFB – Buckeyes stay atop CFP rankings
Ohio State goes into championship weekend as the top team in the College Football Playoff selection committee's rankings, followed by LSU, Clemson and Georgia.  The Buckeyes take on Wisconsin in the Big Ten title game on Saturday, while the Tigers battle the Bulldogs for the SEC crown. Clemson is preparing for an ACC title game matchup with Virginia. Utah is fifth in the CFP rankings, followed by Oklahoma, Baylor, Wisconsin, Florida and Penn State. Alabama has dropped to 12th, its lowest ranking in the six years the committee has been doing a weekly top 25 over the final third of the season. The final rankings that set the pairings for the national semifinals come out Sunday.
NFL – Panthers fire Rivera
The Carolina Panthers feel a coaching change is in order amid a four-game losing streak that has dropped the team out of playoff contention at 5-7.  Ron Rivera has been dismissed and replaced by secondary coach Perry Fewell on an interim basis. Rivera is the team's all-time winningest coach, going 76-63-1 in the regular season and 3-5 in the playoffs. He guided the franchise to one Super Bowl appearance, two trips to the NFC championship game and three NFC South titles.  The Panthers are just 29-31 without a playoff win since losing to Denver in Super Bowl 50 four years ago.
MHSAA – High School Athletics
Last Night
Girls Basketball
Battle Creek Harper Creek 51, St. Joseph 23
Harper Creek senior Maddie Alexander scored 29 points to lead the Beavers over St. Joe 51-23 in the season opener for both teams.  St. Joe got 9 points from Alex Malone.
Michigan Lutheran 49, New Buffalo 39
Mara Rugen led ML with a game high 18 points and Jessi Jewell added 10 as the Titans beat New Buffalo 49-39.  Mary Mayer led New Buffalo with 14 while Sophia DeOliveria had 10.
Berrien Springs 50, Watervliet 40
Berrien Springs Zoe Dortch tied for game high honors with Watervliet's Samantha Dietz with 18 points as the Shamrocks defeated Watervliet 50-40.
Other Scores
Grand Rapids Union 61, Benton Harbor 17
Brandywine 53, Coloma 33
Bridgman 28, Lawrence 11
Three Rivers 54, Niles 43
Mattawan 51, Paw Paw 31
Gobles 46, South Haven 22
Edwardsburg 43, Schoolcraft 31
Marcellus 58, Burr Oak 15
Delton-Kellogg 45, Bloomingdale 42
Constantine 51, White Pigeon 45 – OT
Vicksburg 37, Comstock 28
Martin 43, Galesburg-Augusta 1
Portage Central 66, Coldwater 34
Sturgis 41, Portage Northern 23
Battle Creek Central 43, Battle Creek Lakeview 38
Holland West Ottawa 57, Gull Lake 34
Holland Black River 35, Saugatuck 25


Tonight
Girls Basketball
Decatur at Lawton, 7:00 p.m.
Kalamazoo Christian at Parchment, 7:00 p.m.