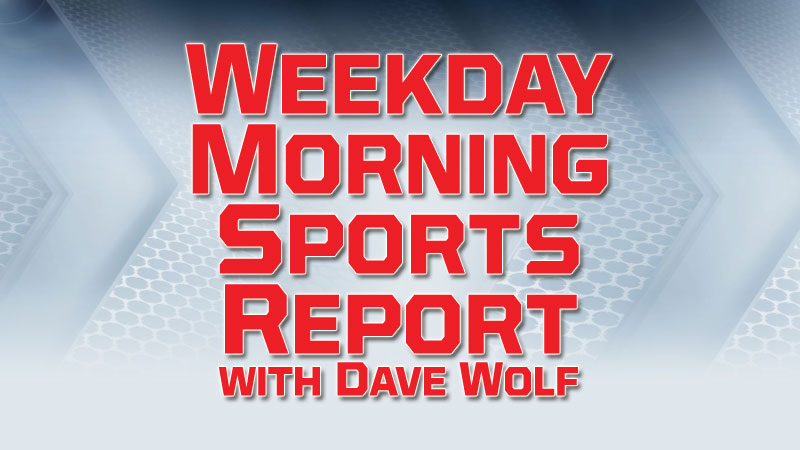 NCAAMBB – Men's College Basketball
Last Night
(3) Michigan State 93, Georgia 85
Notre Dame 91, Fairleigh Dickinson 66
Seattle 59, Western Michigan 55
DePaul 88, Central Michigan 75
UPSET:  Stephen F. Austin 85, (1) Duke 83 – OT
(3) MSU 93, UGA 85 – No. 3 Michigan State holds off Georgia 93-85 in Maui
Cassius Winston had 28 points and eight assists, and No. 3 Michigan State withstood Anthony Edwards' second-half outburst to beat Georgia 93-85 at the Maui Invitational on Tuesday.  Michigan State (4-2) was sharp early, building a 28-point lead early in the second half. Once Edwards got rolling, the Spartans had no answer.  Projected as a lottery pick, the 6-foot-5 Edwards brought the Bulldogs (3-2) back almost entirely by himself, scoring 33 of his 37 points in the second half.  Edwards hit 7 of 13 3s — many of those contested — in the second half and threw a two-handed, overhead bounce pass to Rayshaun Hammonds for a layup to pull Georgia within 75-73. Michigan State gathered itself after the Edwards' onslaught, stretching the lead back to nine before hitting four straight free throws in the final 34 seconds.  Michigan State coach Tom Izzo called Winston a "shell of himself" after a quiet game in the Maui opener against Virginia Tech.
ND 91, FDU 66 – Laszewski's 16 leads 6 Irish in double figures in FDU rout
Reserve Nate Laszewski led six Notre Dame players in double figures with 16 points in a 91-66 runaway victory over Fairleigh Dickinson Tuesday.  Fellow reserve Dane Goodwin had 15 points and John Mooney had his fourth double-double with 13 points and 13 rebounds as Mike Brey's Fighting Irish (6-1) won their sixth straight since their 76-65 opening-game Atlantic Coast Conference loss at No. 6 North Carolina. Juwan Durham scored 12 points, T.J. Gibbs had 11 points and Rex Pflueger added 10 for the Irish, who shot 51% from the field and had 24 assists on their 32 baskets, 12 from 3-point range.
SEA 59, WMU 55 – Carter leads Seattle over W. Michigan 59-55
Myles Carter recorded 14 points and 10 rebounds to lift Seattle to a 59-55 win over Western Michigan on Tuesday.  Brandon Johnson had 19 points and nine rebounds for the Broncos (4-4). Michael Flowers added 16 points. Rafael Cruz Jr. had six rebounds.
DEP 88, CMU 75 – Reed posts double-double, DePaul downs C. Michigan 88-75
Paul Reed had 23 points and 11 rebounds as DePaul won its seventh straight game to start the season, getting past Central Michigan 88-75 on Tuesday night.  Jalen Coleman-Lands added 21 points for DePaul (7-0).  Dallas Morgan had 20 points for the Chippewas (5-2). Kevin McKay added 15 points. Rob Montgomery had 15 points and eight rebounds.
Tonight
Michigan vs. Iowa State, 12:00 p.m.     (at Nassau, Bahamas)                 106.1 & 1400 WSJM Sports 11:30
(3) Michigan State vs. UCLA, 2:30 p.m. (at Maui, Hawaii)                       Superhits 103.7 Cosy-FM 1:30
NHL – National Hockey League
Last Night
Chicago Blackhawks 3, Dallas Stars 0
Blackhawks 3, Stars 0 – Crawford, Blackhawks blank Stars, end Dallas' win streak.
Corey Crawford made 32 saves for Chicago's first shutout this season and the Blackhawks beat Dallas 3-0 on Tuesday night, ending the Stars seven-game winning streak.  Brandon Saad, Patrick Kane and Connor Murphy scored for Chicago, which rebounded from a 2-1 shootout loss at Dallas on Saturday and snapped a three-game slide. The 34-year-old Crawford was sharp in stopping several prime Dallas chances in his 26th career shutout.  Kane extended his point streak to 13 games, increasing his total to nine goals and 13 assists in the stretch.
Tonight
Toronto Maple Leafs at Detroit Red Wings, 7:00 p.m.
NCAAFB – College Football – Week 13
Last Night
Norther Illinois 17, Western Michigan 14
NIU 17, WMU 14 – Richie's TD sparks N. Illinois to 17-14 win over W. Michigan
Tyrice Richie took a shovel pass in the Northern Illinois backfield, added an acrobatic flip over a would-be tackler near midfield and turned it all into a 71-yard touchdown to spark the Huskies to a 17-14 win over Western Michigan in the season finale Tuesday night.  Michael Love tossed a 7-yard scoring pass to Mitchell Brinkman midway through the fourth quarter to put the game out of reach.  Down 10-0 at intermission, LeVante Bellamy brought Western Michigan back with second-half touchdown runs of 6- and 16-yards. NIU finished with 250 yards of total offense in the game. Richie's 71-yard catch made up most of the team's 93-yard passing total. Bellamy finished with 21 carries for 128 yards to lead Western Michigan (7-5, 5-3).  With Western's loss, Central Michigan can win the MAC-West with a win over Toledo on Friday in Mount Pleasant.
NCAAFB – Ohio St jumps LSU to No. 1 in CFP rankings with 2 weeks left
Ohio State jumped LSU to No. 1 in the College Football Playoff rankings with two weeks to go before selection Sunday. LSU slipped to two and Clemson remained No. 3 while Georgia held on at four. If playoff history holds form, three of those top four teams will reach the semifinals.  Alabama remained No. 5 with Utah moving up a spot to No. 6. The Utes are the only Pac-12 team in the top 10 after Oregon dropped eight spots to 14th.     Oklahoma is seventh followed by Minnesota, Baylor and Penn State. In each of the first five years of the playoff, three of the top four teams in the rankings heading into rivalry weekend reached the semifinals, including the No. 1 team every time.
NBA – National Basketball Association
Tonight
Detroit Pistons at Charlotte Hornets, 7:00 p.m.
Utah Jazz and Indiana Pacers, 7:00 p.m.
Chicago Bulls at Golden State Warriors, 10:30 p.m.
NCAAWBB – Women's College Basketball
Today
Michigan at Eastern Michigan, 2:00 p.m.
Northeastern at Central Michigan, 5:00 p.m.
MLB – Full share for World Series champion Nats drops to $382,000
A full postseason share on World Series champion Washington was worth $382,358, down from $416,838 for Boston last year and the record $438,902 for Houston in 2017. The commissioner's office says the Nationals voted 61 full shares, along with partial shares and two cash awards.  The players' pool was nearly $81 million, the third highest behind a record $88 million last year and more than $84 million in 2017.
AHL – American Hockey League
Tonight
Grand Rapids Griffins at Chicago Wolves, 8:00 p.m.
ECHL – ECHL Hockey
Tonight
Kalamazoo Wings at Cincinnati Cyclones, 7:35 p.m.