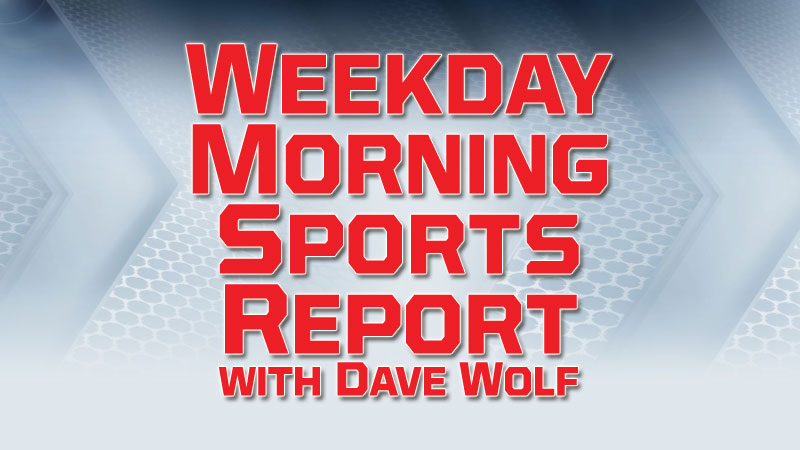 NHL – National Hockey League
Last Night
Ottawa Senators 4, Detroit Red Wings 3
Carolina Hurricanes 4, Chicago Blackhawks 2
Senators 4, Red Wings 3 – Duclair scores twice, leads Senators over Red Wings 4-3
Anthony Duclair had two goals and an assist, and the Ottawa Senators held on to beat the Detroit Red Wings 4-3 Tuesday night.  John Gabriel Pageau and Brady Tkachuk also scored for Ottawa. Anders Nilsson made 35 saves, including 15 in the third period when the Senators were outshot 16-3.  Valtteri Filppula had a goal and an assist, and Robby Fabbri and Anthony Mantha scored for Detroit, which ended a five-game point streak (3-0-2). Defenseman Filip Hronek had two assists and Jonathan Bernier stopped 29 shots.
Hurricanes 4, Blackhawks 2 – Hurricanes top Blackhawks 4-2 for 4th straight win
Nino Niederreiter had a goal and an assist, and the Carolina Hurricanes beat the Chicago Blackhawks 4-2 on Tuesday night for their fourth straight victory.  Andrei Svechnikov and Martin Necas also scored as Carolina earned the franchise's first sweep of a regular-season road trip of at least three games. Sebastian Aho had an empty-netter, and Petr Mrazek made 30 saves. Chicago had won four in a row and five of six overall. The Blackhawks scored 21 times during their win streak, but they were very quiet before making a big push in the third period. Patrick Kane helped fuel the rally with two assists on his 31st birthday, extending his point streak to 10 games. Defensemen Erik Gustafsson and Connor Murphy scored 1:10 apart to trim Carolina's lead to 3-2 with 6:45 left.
NCAAMBB – Men's College Basketball
Last Night
Western Michigan 102, Alma 56
WMU 102, Alma 56 – Cruz Jr. scores 22 to lift W. Michigan past Alma 102-56
Rafael Cruz Jr. had 22 points as Western Michigan easily beat Alma 102-56 on Tuesday night.  Michael Flowers had 17 points and six assists for Western Michigan (4-1). B. Artis White added 15 points. Brandon Johnson had 13 points and seven rebounds for the home team. Western Michigan is undefeated (2-0) when scoring at least 100 points this season. Cole Kleiver had 18 points for the Scots. Kyle Woodruff added 16 points. Ryan Stevens had six assists.
NCAAFB – College Football – Week 13
Last Night
Eastern Michigan 45, Northern Illinois 17
EMU 45, NIU 17 – Eastern Michigan beats NIU 45-17 to gain bowl eligibility
Mike Glass threw for three touchdowns and ran for another and Eastern Michigan rolled past Northern Illinois 45-17 on Tuesday night. The Eagles (6-5, 3-4) snapped an 11-game losing streak to the Huskies (4-7, 3-4) dating to 2007 and ended NIU's title hopes in the Mid-American Conference West Division with one league game remaining. Eastern Michigan also became bowl-eligible for the second straight season, a program first. Shaq Vann rushed for 101 yards and a touchdown on 14 carries for Eastern Michigan and Arthur Jackson caught two TD passes. Glass was 20-of-24 passing for 235 yards. The Eagles led 14-7 at halftime before scoring 24 points in the third quarter for a 38-10 bulge. Huskies quarterback Marcus Childers was intercepted three times and lost a fumble. Tre Harbison rushed for 112 yards on 30 carries for NIU.
NCAAFB – Dantonio says he's not leaving
Michigan State's Mark Dantonio says he intends to be the Spartans' football coach next season. Dantonio had been vague recently when asked about his future, but he just said "yes" when asked if he planned to be the coach for next season's opener against Northwestern. Dantonio said he feels Michigan State can still have success on his watch and he doesn't believe in quitting in the middle of a task.
NCAAFB – LSU, Ohio State, Clemson, Georgia remain atop CFP rankings
The College Football Playoff rankings were unchanged at the top this week, with LSU first followed by Ohio State, Clemson and Georgia.  The selection committee's third weekly rankings had little movement in the top 10, with Alabama fifth followed by Oregon, Utah, Penn State, Oklahoma and Minnesota.
NCAAWBB – Women's College Basketball
Last Night
(15) Michigan State 76, Oakland University 56
Eastern Michigan 69, Southeast Missouri State 64
(15) MSU 76, SEMO 56 – No. 15 Michigan State women overcome slow start, win by 20
Taryn McCutcheon scored 16 points, Mardrekia Cook added 14 and No. 15 Michigan State defeated Oakland 76-56 on Tuesday night.  The Spartans (4-0) trailed the entire first quarter. McCutcheon hit two 3-pointers 45 seconds apart to open the second quarter that began a 9-0 run and Michigan State led the rest of the way.  The Spartans went up by double figures for good with just under four minutes in the third and opened the fourth with an 8-0 run to push the lead to 22. 
Tonight
Detroit Mercy at Western Michigan, 7:00 p.m.
NBA – National Basketball Association
Tonight
Detroit Pistons at Chicago Bulls, 8:00 p.m.
MLB – Manfred says has broad authority for Astros discipline
Baseball Commissioner Rob Manfred hopes the investigation into sign stealing by the Houston Astros will be completed by next season and says he has broad authority to impose discipline beyond fines, the loss of amateur draft picks and taking away international signing bonus pool allocation.  Oakland pitcher Mike Fiers said that when he was with Houston in 2017, the Astros stole signs during home games by using a camera positioned in center field, The Athletic reported last week.  Speaking Tuesday ahead of an owners' meeting, Manfred says an "allegation that relates to a rule violation that could affect the outcome of a game or games is the most serious matter — it relates to the integrity of the sport."  Manfred says of Major League Baseball's probe: "I have no reason to believe that it extends beyond the Astros at this point in time" and adds "I certainly would hope that we would be done before we start playing baseball again."  Discipline could extend beyond fines and amateur signings. Manfred says his "authority under the major league constitution would be broader than those things, as well."
MCCAA – Junior College Athletics
Tonight
Women's Basketball
Lake Michigan College at Schoolcraft College, 5:30 p.m.
Men's Basketball
Lake Michigan College at (5) Schoolcraft College, 7:30 p.m.
MHSAA – High School Athletics
Last Night
Girls Volleyball – Quarterfinals
Division 1 at Jenison
Lowell 3, Mattawan 1                                                         (17-25, 26-24, 25-17, 25-14)
Division 3 at Hudsonville Unity Christian
Schoolcraft 3, Muskegon Western Michigan Christian 0    (25-15, 25-18, 25-12)
Division 4 at Climax-Scotts
Mendon 3, Camden Frontier 1                                             (27-25, 23-25, 25-23, 25-19)