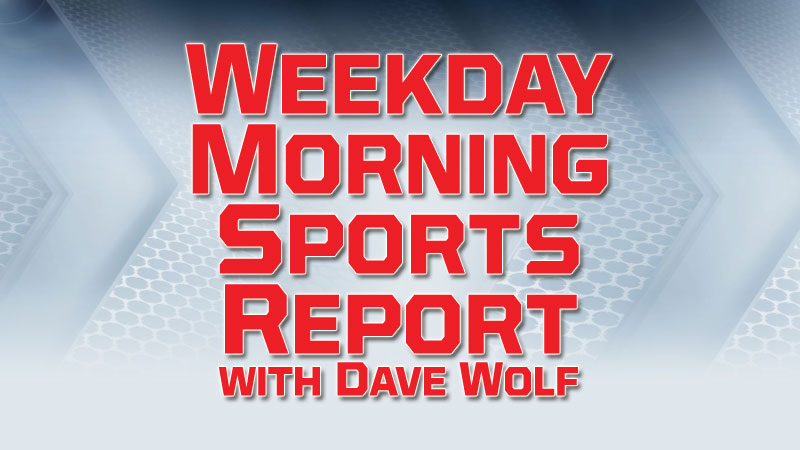 MLB – Major League Baseball – Wild Card
Last Night
National League Wild Card
Washington Nationals 4, Milwaukee Brewers 3
Nationals 4, Brewers 3 – Soto lifts Nats to 4-3 comeback wild-card win over Brewers
Washington's Juan Soto delivered a bases-loaded single against Josh Hader that scored three runs with two outs in the bottom of the eighth inning, and the Nationals rallied to beat the Milwaukee Brewers 4-3 in the NL wild-card game Tuesday night.  After Hader loaded the bases by hitting one batter, walking another and allowing a bloop single, Soto took a 96 mph fastball to right, and the ball skipped under outfielder Trent Grisham's glove. That error allowed one of the runs to cross the plate and Soto to get to second, then turn for third. Eventually, Soto, a 20-year-old outfielder, was caught in a rundown to end the inning, but that didn't matter: He had turned a 3-1 deficit into a lead, and so he clapped his hands, then pounded his chest and high-fived third base coach Bob Henley, shouting "Let's go!" Stephen Strasburg threw three scoreless innings to earn the win in the first relief appearance of his major league career, regular season or playoffs. Daniel Hudson pitched the ninth for the save. Hader took the loss.
Last Night
American League Wild Card
Tampa Bay (Morton 16-6) at Oakland (Manaea 4-0), 8:09 p.m.
MLB – Cubs top choices for manager are internal
Cubs coaches Mark Loretta and Will Venable are being considered for the team's managerial opening.  Loretta and Venable join David Ross as the club's only internal candidates to replace Joe Maddon, whose contract expired after the Cubs missed the playoffs this year for the first time since 2014.  The 48-year-old Loretta was Maddon's bench coach this year after spending the previous nine seasons in San Diego's front office. He hit .295 in 15 years in the majors with Milwaukee, Houston, San Diego, Boston and the Los Angeles Dodgers.  Venable has been the Cubs' first base coach for the past two seasons. He also worked in Chicago's front office before moving to the coaching staff.  The 36-year-old Venable played in the majors for nine years, batting .249 with 81 homers.  The team confirmed Tuesday that Loretta and Venable are being considered for the job. President of baseball operations Theo Epstein said Monday that Ross, a former major league catcher who works in Chicago's front office, is a possibility.
MLB – Reds fire hitting coach Turner Ward after 1 season
The Cincinnati Reds have fired hitting coach Turner Ward after one season. President of Baseball Operations Dick Williams announced Ward's dismissal Tuesday.  Ward was hired as part of first-year manager David Bell's staff last offseason after three years as hitting coach with the Los Angeles Dodgers. Cincinnati finished the season 75-87, an eight-game improvement from 2018 after adding veteran hitters Yasiel Puig and Matt Kemp _ both from the Dodgers _ plus three starting pitchers. While the pitching improved, the offense was mostly worse.  In a year when power surged around the majors, the Reds upped their home run total from 172 to 227 but declined in nearly every other category. They dipped in batting average and on-base percentage, struck out more often and narrowly improved their output from 696 runs to 701. A number of key players regressed, notably star Joey Votto, who hit .261 with 15 home runs.
NHL – National Hockey League – Regular season start
Tonight
Ottawa Senators at Toronto Maple Leafs, 7:00 p.m.
Washington Capitals at St. Louis Blues, 8:00 p.m.
Vancouver Canucks at Edmonton Oilers, 10:00 p.m.
San Jose Sharks at Vegas Golden Knights, 10:30 p.m.
MCCAA – Junior College Athletics
Tonight
Women's Volleyball
Glen Oaks Community College 3, Lake Michigan College 0
MHSAA – High School Athletics
Last Night
Boys Soccer
Gull Lake 3, St. Joseph 1
Mattawan 8, Niles 0
Allegan 4, Kalamazoo Central 3
Portage Northern 3, Battle Creek Lakeview 2
Portage Central 8, Battle Creek Central 0
Boys Tennis
Coloma 4, Three Rivers 3
Allegan 8, Kalamazoo Christian 0
Girls Volleyball
Edwardsburg 3, Dowagiac 0
Mendon 3, Eau Claire 0
White Pigeon 3, Marcellus 0
Decatur 3, Cassopolis 0
Constantine 3, Lawton 0
Bangor 3, Hartford 0
Girls Swimming and Diving
South Haven 111, Sturgis 74
Tonight
Girls Volleyball
Portage Northern at St. Joseph, 6:30 p.m.
Portage Central at Lakeshore, 6:30 p.m.
Mattawan at Niles, 6:30 p.m.
Lake Michigan Catholic at Lawrence, 6:30 p.m.
Countryside at Michigan Lutheran, 5:30 p.m.
Covert at New Buffalo, 6:00 p.m.
Buchanan at Parchment, 6:00 p.m.
Saugatuck at Holland Black River, 6:00 p.m.
Brandywine at Bridgman, 6:00 p.m.
Boys Soccer
Lake Michigan Catholic at Michigan Lutheran, 5:00 p.m.
Coloma at Watervliet, 6:30 p.m.
South Haven at Allegan, 5:00 p.m.
Paw Paw at Dowagiac, 5:30 p.m.
Sturgis at Edwardsburg, 5:30 p.m.
Otsego at Plainwell, 6:30 p.m.
Three Rivers at Vicksburg, 6:00 p.m.
Brandywine at Bridgman, 5:00 p.m.
Berrien Springs at Comstock, 5:00 p.m.
Buchanan at Parchment, 5:00 p.m.
Bangor at Bloomingdale, 6:00 p.m.
Marcellus at Cassopolis, 5:00 p.m.
Eau Claire at Hartford, 5:00 p.m.
Kalamazoo Christian at Constantine, 4:30 p.m.
Kalamazoo Hackett at Fennville, 4:30 p.m.
Saugatuck at Lawton, 7:00 p.m.
Delton-Kellogg at Schoolcraft, 5:00 p.m.