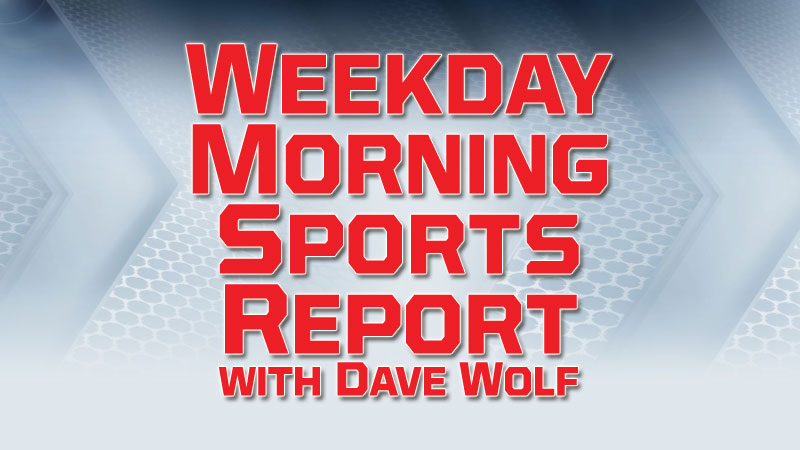 MLB – Major League Baseball
Yesterday
Minnesota Twins 4, Detroit Tigers 3
Cleveland Indians 11, Chicago White Sox 3
Chicago Cubs 5, Seattle Mariners 1
Twins 4, Tigers 3 – Kepler's 8th-inning single leads Twins over Tigers 4-3
Max Kepler's two-out, two-run single in the eighth inning lifted the AL Central-leading Minnesota Twins over the Detroit Tigers 4-3 on Monday. The Twins have gone 6-1 in the first seven games of a 10-game road trip. Detroit went 1-6 in its seven-game homestand.  Trailing 3-2, Minnesota started the eighth with two singles off Buck Farmer (5-6). He retired the next two batters, but Ehire Adrianza's infield single loaded the bases for Kepler.  Matt Hall relieved and Kepler lined his single to center field. Zack Littell (3-0) got the win and Taylor Rogers worked a perfect ninth for his 22nd save. Tigers starter Jordan Zimmermann, relying heavily on the sinker he started throwing after the All-Star break, gave up two runs on nine hits in six innings.
Indians 11, White Sox 3 – Santana, Reyes lead Indians past White Sox 11-3
Carlos Santana homered, Franmil Reyes had a three-run double and the Cleveland Indians defeated the Chicago White Sox 11-3 on Monday night.  Santana, a first-time All-Star this season, hit his team-leading 32nd home run with one out in the sixth and had an RBI single in the seventh. Reyes' first-inning drive to the wall in left-center gave Cleveland the lead after Chicago starter Ross Detwiler walked the bases loaded. Rookie right-hander Aaron Civale (3-3) allowed three runs — one earned — in five innings.
Cubs 5, Mariners 1 – Cubs rally for 5 runs in 7th to beat Mariners 5-1
Kyle Schwarber had a three-run triple to highlight a five-run seventh, and the Chicago Cubs snapped a 24-inning scoreless streak as they rallied for a 5-1 victory over the Seattle Mariners on Monday.  Anthony Rizzo went 2 for 2 and drove in a run for Chicago, which remained 3½ games behind the St. Louis Cardinals in the NL Central. Jason Heyward led off the seventh with a walk against reliever Matt Wisler (3-3) and stole second. One out later, Kris Bryant walked. Left-hander Taylor Guilbeau then came on to face Rizzo, who stroked a sharp single to center to score Heyward. David Phelps (2-0) pitched a scoreless seventh inning. Duane Underwood Jr. and Brad Wieck closed it out.
Today
Chicago White Sox (Cease 3-7) at Cleveland (Clevinger 10-2), 7:10 p.m.
Seattle (Hernandez 1-4) at Chicago Cubs (Lester 11-9), 8:05 p.m.
Detroit (Norris 3-11) at Kansas City (Montgomery 3-7), 8:15 p.m.          WSJM Sports/WSJM News 7:50
NCAAFB – College Football
Last Night
(9) Notre Dame 35, Louisville 17
(9) Notre dame 35, Louisville 17 – No. 9 Notre Dame pulls away from Louisville 35-17
Ian Book ran for one touchdown and threw for another, Jahmir Smith rushed for two scores and No. 9 Notre Dame beat Louisville 35-17 on Monday night.  Tony Jones Jr. rushed 15 times for 112 yards, including an 11-yard TD, as the Fighting Irish worked harder than expected to put away the rebuilding Cardinals in Scott Satterfield's debut as coach.  Notre Dame trailed 14-7 in the first before Jones' score tied it, and Book followed with an 11-yard score just before halftime. Book's TD came after a bizarre sequence featuring three consecutive fumbles between the teams, the last of which Notre Dame recovered at Louisville's 20. The Irish forced five fumbles overall and recovered three.  Book hit Tommy Tremble with a 26-yard TD pass midway through the third for a 28-14 lead. He finished 14 of 23 passing for 193 yards. Smith rushed for touchdowns of 3 and 1 yards and totaled 24 on eight carries.  Louisville junior quarterback Jawon Pass rushed for touchdowns of 8 and 17 yards in the first quarter, but the Cardinals struggled after that and managed only Blanton Creque's 46-yard field goal midway in the fourth quarter. Louisville freshman Javian Hawkins rushed for 122 yards on 19 carries.
Tennis – US Open – Osaka bounced form Open
The U.S. Open will continue without the defending women's singles champion. Top-ranked Naomi Osaka was ousted from the tournament with a 7-5, 6-4 loss to No. 13 Belinda Bencic in the fourth round. Osaka was hampered by left knee pain and was visited by medical personnel during the second set. She looked nothing like the player who rolled to a 6-3, 6-0 win over 15-year-old Coco Gauff on Saturday. Bencic will take on Donna Vekic in the quarterfinals. Vekic survived a match point to beat Julia Goerges 6-7, 7-5, 6-3 to reach the Final Eight in a Grand Slam for the first time. On the men's side, second seed Rafael Nadal easily passed his first test of the tournament and reached the quarterfinals at a ninth consecutive Grand Slam by downing 2014 champion Marin Cilic, 6-3, 3-6, 6-1, 6-2. Nadal dropped a set for the first time in this year's tournament but quickly responded by breaking to lead 3-1 in the third set and was on his way. Nadal is seeking his fourth title at Flushing Meadows and his 19th Grand Slam trophy overall.
NFL – Colts sign Jacoby Brissett to contract extension
A person with knowledge of the deal tells The Associated Press that the Indianapolis Colts have signed starting quarterback Jacoby Brissett to a contract extension. The person spoke on condition of anonymity Monday because the Colts had not yet made an announcement. The Indianapolis Star reported the deal is for two years and $30 million with $20 million guaranteed.  The move comes just hours after the Colts signed longtime veteran Brian Hoyer to back up Brissett. Monday's moves firm up the Colts' quarterback plans in the wake of Andrew Luck's abrupt retirement. Luck announced he was leaving the game Aug. 24 because lingering pain caused him to lose joy for the game.
Tigers minor leaguer Numata dies after skateboard accident
Tigers minor league catcher Chace Numata has died days after being injured in a skateboarding accident in Pennsylvania. He was 27. Numata's family and the team announced the death on Monday. Numata, who was playing for Double-A Erie, was found unresponsive Friday morning by police in the northwestern Pennsylvania city. GoErie.com reported that police found Numata on the ground, bleeding from the head. Surveillance video was reviewed, and police Capt. Rick Lorah said no vehicles were involved. Numata was in his first season in the Detroit organization. He batted a combined .244 with four home runs and 28 RBIs with Erie and Triple-A Toledo. Numata began his pro career in 2010 in the Philadelphia system. He also played in the New York Yankees' organization.
MWL – Midwest League Baseball
Yesterday
Lake County 6, Great Lakes 3
Lansing 3, Fort Wayne 1
South Bend 3, Bowling Green 2
Dayton 5, West Michigan 4
End regular season
Playoff Matchups (Playoffs start Wednesday)
South Bend vs. Bowling Green
Great Lakes vs. Lake County
Kane County vs. Clinton
Quad Cities vs. Cedar Rapids
MHSAA – High School Sports
Tonight
Boys Soccer
St. Joseph at Mattawan, 6:30 p.m.
Battle Creek Lakeview at Lakeshore, 6:30 p.m.
Niles at Gull Lake, 6:30 p.m.
Kalamazoo Central at Portage Central, 6:30 p.m.
Kal. Loy Norrix at Portage Northern, 6:30 p.m.
Brandywine at Dowagiac, 5:00 p.m.
Allegan at Saugatuck, 6:00 p.m.
Kalamazoo Christian at B.C. Pennfield, 6:00 p.m.
Kalamazoo Heritage at Lawton, 6:00 p.m.
Kalamazoo Hackett at Marshall, 6:30 p.m.
Girls Swimming and Diving
St. Joseph at Kalamazoo Loy Norrix, 6:00 p.m.
Niles, Lakeshore at Kalamazoo Central, 6:00 p.m.
Mattawan at Portage Central, 6:00 p.m.
Boys Tennis
St. Joseph at Mattawan, 4:00 p.m.
Portage Northern at Lakeshore, 4:00 p.m.
Niles at Portage Central, 4:00 p.m.