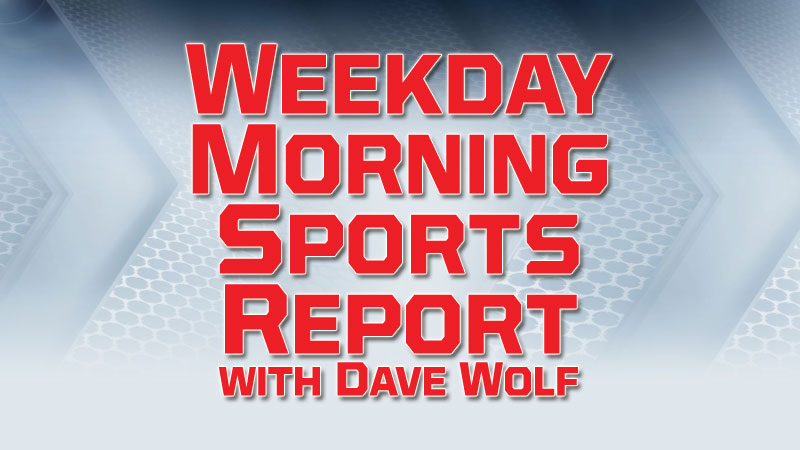 MLB – Major League Baseball
Last Night
San Francisco Giants 5, Chicago Cubs 4
Chicago White Sox 9, Miami Marlins 1
Tigers were off
Giants 5, Cubs 4 – Panik's double caps 3-run 8th as Giants rally past Cubs 5-4
Joe Panik hit a go-ahead double with two outs in a three-run eighth inning, and the San Francisco Giants continued their winning ways since the All-Star break by rallying past the Chicago Cubs 5-4 on Monday night.  Austin Slater doubled home the tying run, and Brandon Crawford hit an RBI single to help key the late comeback against Pedro Strop (2-4) as surprising San Francisco (51-50) won for the ninth time in 10 games and 16th in 19.  Robel Garcia and Kyle Schwarber each hit a solo homer for the Cubs, who couldn't hold a 4-2 lead in the eighth.  Anthony Rizzo had delivered an insurance run with an RBI double in the eighth before the Giants answered. Schwarber connected for his 22nd homer with two outs in the third.  Drew Pomeranz pitched two perfect innings in relief for the Giants, then Trevor Gott (7-0) worked the eighth. Sam Dyson finished for his second save, but issued a two-out walk and Addison Russell's single to make it interesting until the final out. Schwarber popped up to end it.
White Sox 9, Marlins 1 – Nova and White Sox net a win, top Marlins 9-1
Ivan Nova kept up his mastery of the Marlins, pitching a four-hitter that led the Chicago White Sox over Miami 9-1 on Monday night.  Jose Abreu hit a two-run homer and Yoan Moncada added a three-run shot, and James McCann and Ryan Goins later connected for back-to-back drives.  Chicago opened a 10-game homestand by winning for the third time in its last 11 tries. The Marlins fell to 0-4 on their current six-game road trip.  Nova (5-9) improved to 5-0 lifetime against the Marlins, striking out five with no walks. This was his fourth career shutout — his previous one came with Pittsburgh on April 29, 2017, against the Marlins.
Tonight
Philadelphia (Nola 8-2) at Detroit (Boyd 6-8), 7:10 p.m.              WSJM Sports/Cosy-FM 6:45
Miami (Smith 5-4) at Chicago White Sox (Covey 1-5), 8:10 p.m.
Chicago Cubs (Darvish 3-4) at San Francisco (Bumgarner 5-7), 9:45 p.m.
MLB – New extended netting debuts at White Sox game
The White Sox have become the first team in the major leagues to extend protective netting from foul pole to foul pole, unveiling it during Monday's game against the Marlins. The White Sox announced the safety measure last month, a week after a foul ball at the park sent a woman to the hospital with her head bleeding.
MLB – Edwin Jackson agrees to minor league deal with Tigers
Right-hander Edwin Jackson has agreed to a minor league contract with the Detroit Tigers and will report to Triple-A Toledo.  The 35-year-old was 1-5 with an 11.12 ERA this season for Toronto, his record 14th major league team over a 17-year big career. The Blue Jays released him on Friday.  He was an All-Star with the Tigers a decade ago, threw a no-hitter the next year with Arizona and helped St. Louis win the World Series in 2011.  Detroit traded Jackson in 2009 as part of a three-team deal with the New York Yankees and Arizona, trades that brought right-hander Max Scherzer and outfielder Austin Jackson to the Tigers.  Detroit announced the deal Monday.
MLB – A's to offer simultaneous broadcasts, 1 with analytics focus
The Oakland Athletics are set to offer a special broadcast to fans who appreciate the game's analytics side.  On Thursday, the A's will feature simultaneous audio broadcasts for a game against Texas — their traditional broadcast as well as a "data-driven" version on A's Cast. The team announced their plan Monday, saying A's general manager David Forst and scouting assistant Ben Lowry would be special guests on the streaming broadcast.  Oakland returns home Thursday to open a four-game series against the Rangers.
NBA – Duncan to serve as Spurs assistant
Tim Duncan is back with the San Antonio Spurs, this time as an assistant coach. Duncan won five championships during a 19-year NBA career spent entirely with the Spurs. He averaged 19 points, 10.8 rebounds and 2.2 blocks in 1,392 games.  The team announced the move Monday, along with the promotion of Will Hardy to assistant coach. Hardy has been with the Spurs for nearly a decade and now will take on an elevated role.
NFL – Lions put Flowers, Longa on PUP list before opening camp
The Detroit Lions have placed defensive end Trey Flowers and linebacker Steve Longa on the physically unable to perform list.  In March, Flowers signed a five-year contract that could be worth as much as $90 million. He reportedly had shoulder surgery this offseason. The Lions signed Longa in February. He had a season-ending knee injury last year during the preseason.  Detroit also activated receiver Chris Lacy from the PUP list and signed tight end Austin Traylor on Monday, three days before its first training camp practice. Traylor had eight receptions for 100 yards in 2017 with the Denver Broncos. The Lions also activated defensive tackles John Atkins and P.J. Johnson, defensive end Austin Bryant and offensive tackle Ryan Pope from the non-football injury list.
NFL – NFL suspends Seahawks DL Reed for 6 games
Seattle defensive lineman Jarran Reed has been suspended for six games by the NFL for violating the personal conduct policy.  Reed may participate in preseason practices and games, but will not be available to the Seahawks until Oct. 14.  The suspension stems from an incident in April 2017. He was being investigated for assaulting a woman, who then filed an assault complaint. But Reed was not charged.  Reed comes off a solid 2018 season and was expected to be the leader of the defensive line after Seattle traded Frank Clark to Kansas City. Reed, 26, had 10 1-2 sacks and 50 tackles last season.  He was a second-round draft pick from Alabama in 2016.
NCAAFB – Millen to return to football broadcasts
Matt Millen will be back in a broadcast booth when the coming college football season begins, new heart and all.  The former Penn State star who played on four-time Super Bowl championship teams says heart transplant surgery hasn't done much to disrupt his life or appetite to return to the game.  Millen was diagnosed with amyloidosis, a rare disease in which abnormal protein buildup can cause organ failure. He waited about three months to get the call and received his new heart during a procedure last December.  Millen was a popular NFL analyst before serving as president of the Detroit Lions from 2001 to 2008. He and play-by-play man Kevin Kugler will team for an Aug. 31 Big Ten network broadcast to begin the new season.
WNBA – Women's National Basketball Association
Tonight
Indiana Fever at Phoenix Mercury, 10:00 p.m.
MWL – Midwest League Baseball
Yesterday
South Bend 6, Beloit 4
West Michigan 3, Wisconsin 0
Clinton 4, Lansing 2
Great Lakes 7, Burlington 6
Tonight
No games tonight