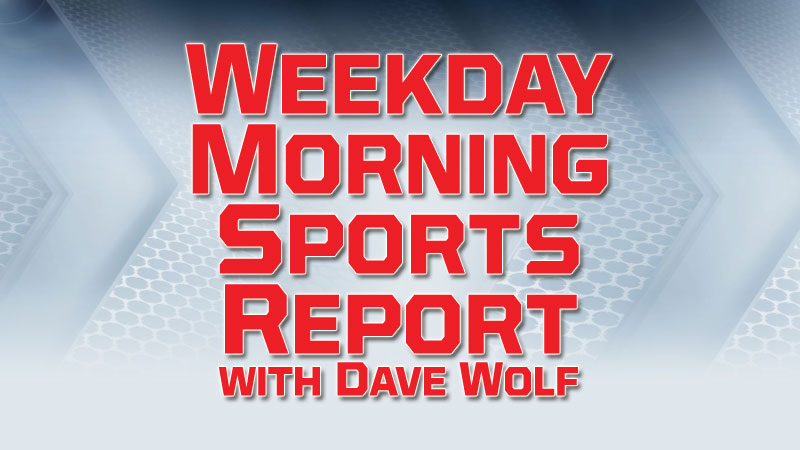 MLB – Major League Baseball
Yesterday
Pittsburgh Pirates 18, Chicago Cubs 5
Tigers and White Sox were off
Pirates 18, Cubs 5 – Bell mashes 3 homers, Pirates thrash Cubs 18-5
Pittsburgh's All-Star first baseman Josh Bell hit three home runs to boost his season total to 25, leading the Pirates to an 18-5 rout over the Chicago Cubs on Monday night.  Bell, who will be part of the eight-man derby field in Cleveland next week, hit a three-run shot off rookie Adbert Alzolay (1-1) in the first, a two-run drive off Alzolay in the second and finished off a four-hit, seven-RBI night by taking new Chicago closer Craig Kimbrel deep in the eighth as Pittsburgh began a pivotal seven-game homestand by pounding out a season-high 23 hits.  Adam Frazier finished 5 for 6 and tied a major league record with four doubles. Colin Moran had a career-high five hits for the Pirates.  Jung Ho Kang hit his seventh home run of the season off Chicago infielder Daniel Descalso, who made a cameo on the mound in the seventh with the game well out of hand. Jose Osuna hit a solo home run off Kimbrel, who came on to get some work after making his debut with the Cubs last week.  Bell became the 20th Pirates player to hit three home runs in a game and the first left-handed batter to do it since Hall of Famer Willie Stargell in 1971.  Javier Báez hit his 21st home run for Chicago. Kris Bryant and David Bote had two hits each, but the Cubs couldn't keep pace while dropping their third straight.
Tonight
Chicago Cubs (Hendricks 7-5) at Pittsburgh (Musgrove 6-7), 7:05 p.m.
Detroit (Boyd 5-6) at Chicago White Sox (Lopez 4-7), 8:10 p.m.   WSJM Sports/Cosy-FM 7:45
MLB – Angels pitcher Skaggs found dead in hotel room
Major League Baseball has been rocked by the sudden death of Los Angeles Angels pitcher Tyler Skaggs at age 27.  Skaggs was with the team in Texas when he was found unresponsive in his hotel room. He was pronounced dead at the scene. Police said they are investigating, but no foul play is suspected at this time.  Skaggs had been a regular in the Angels' starting rotation since late 2016, when he returned from Tommy John surgery. He struggled with injuries repeatedly over the past three seasons, but persevered to become a valuable starter in Los Angeles' injury-plagued rotation.  Skaggs played for the South Bend Silverhawks for part of the 2010 season.
NBA – NBA free agency/Trades – Warriors keep Thompson
The Golden State Warriors have reason to smile again after losing All-Star forward Kevin Durant to a free-agent contract with the Brooklyn Nets on Sunday.  All-Star guard Klay Thompson has announced on Instagram that he is staying in the Bay Area. He is expected to sign a five-year max contract for $190 million when the NBA free agent moratorium period ends, remaining with Golden State just as he had hoped all along. Thompson had been scheduled for surgery this past week for a torn ACL in his left knee after he was injured during a Game 6 loss to the Toronto Raptors in the NBA Finals.
Other NBA player movement:
The Miami Heat have completed agreements to land Jimmy Butler from the Philadelphia 76ers in a four-team swap with the Los Angeles Clippers and Portland Trail Blazers. The Heat also receive Meyers Leonard, the Blazers get Hassan Whiteside, the Clippers pick up Maurice Harkless and a future first-round pick, and the 76ers acquire Josh Richardson.
Kyrie Irving says his decision to join the Brooklyn Nets is about wanting to play at home. His representatives say the All-Star point guard has agreed to a four-year, maximum contract with the Nets after two seasons in Boston.
WNBA – Women's National Basketball Association
Today
Chicago Sky at Las Vegas Aces, 3:00 p.m.
NHL –Rangers get Breadman…Habs give offer sheet to Aho…Bobrovsky to Panthers
The New York Rangers have landed a marquee forward on the first day of the NHL's free-agent signing period, while the Montreal Canadiens have become the first team in six years to sign a player to an offer sheet. The Rangers have inked Artemi Panarin to a seven-year, $81.5 million deal, taking the high-scoring forward away from the Blue Jackets. The 27-year-old Panarin had 28 goals and 59 assists for Columbus last season. Panarin won the Calder Trophy with Chicago as the league's top rookie four years ago and has career totals of 116 goals and 204 assists in 322 games with the Blackhawks and Blue Jackets.
The Canadiens have signed Carolina forward Sebastian Aho to a five-year, $42.27 million offer sheet. The 21-year-old Finn is coming off a breakout season, scoring 30 goals and 83 points in 82 games. As part of the offer, Montreal is offering an $11.3 million lump sum payment within a week of Aho's signing and another for $9.87 million next July 1. The Hurricanes have seven days to decide whether to match the offer, work out a deal involving Aho or take Montreal's first-, second- and third-round pick in 2020 as compensation.
Other NHL player movement:
The Florida Panthers were able to land the top free-agent netminder available, getting Sergei Bobrovsky on a seven-year, $70 million contract. The two-time Vezina Trophy winner led the NHL with nine shutouts last season while compiling a 2.58 goals-against average and a .913 save percentage. The Panthers also had extra money on hand to sign forwards Brett Connolly and Noel Acciari, along with defenseman Anton Stralman. Connolly had career highs with 22 goals and 46 points for the Capitals this past season.
The Predators have inked forward Matt Duchene to a seven-year, $56 million deal. Duchene has averaged 57 points during his 10-year career and provided 31 goals and 70 points while playing for the Senators and Jackets last season.
The Blue Jackets began restocking their lineup by signing winger Gustav Nyquist to a four-year, $22 million deal. Columbus also re-signed defenseman Ryan Murray to a two-year, $9.2 million contract and backup goalie Joonas Korpisalo to a one-year contract.
The Islanders held onto their captain by giving Anders Lee a seven-year, $49 million package. The Isles also inked netminder Semyon Varlamov to a four-year deal and allowed goalie Robin Lehner to head to the Blackhawks on a one-year, $5 million package.  Chicago also signed forward Ryan Carpenter to a 3 year, $3-million deal.
The Red Wings signed Valterri Filppula to a 2 year contract, the 35 year old center spent his first 8 NHL seasons with Detroit before playing with Tampa Bay, Philadelphia, and the New York Islanders.    Red Wings General Manager Steve Yzerman also signed defenseman Patrik Nemeth and goalie Cavlin Pickard, both signing two year deals.
Tennis – Wimbledon – Teenager downs Venus
Fifteen-year-old American Coco Gauff pulled off one of the two biggest stunners on opening day at Wimbledon by defeating seven-time Grand Slam champion Venus Williams. The youngest competitor to qualify at the All England Club in the professional era pulled off a 6-4, 6-4 victory over the 39-year-old Williams, the oldest player in the women's field. Women's second seed and defending U.S. Open and Australian Open champion Naomi Osaka dropped a 7-6, 6-2 decision to Yulia Putintseva.
FIFA – 2019 Women's World Cup – Semifinals
Today
United States vs. England, 3:00 p.m.
MWL – Midwest League Baseball
Last Night
Lake County 5, West Michigan 1 – Game 1
West Michigan 5, Lake County 1 – Game 2
Dayton 6, South Bend 2
Bowling Green 4, Lansing 1
Great Lakes 16, Fort Wayne 9
Today
Lansing at Great Lakes, 7:05 p.m.
West Michigan at South Bend, 7:35 p.m.