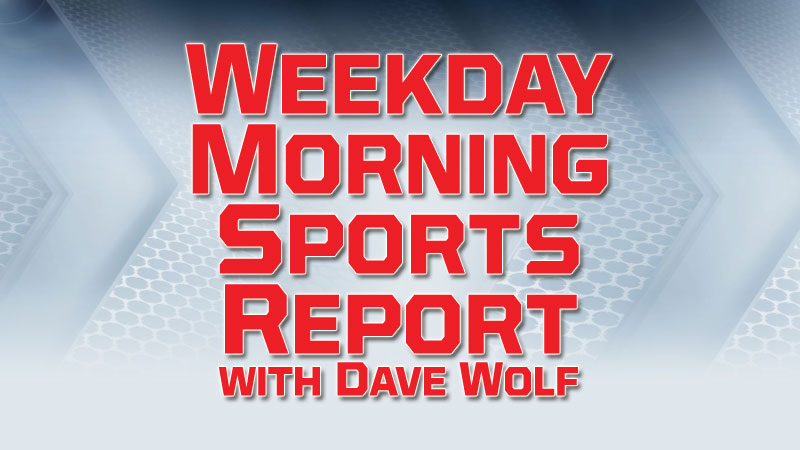 MLB – Major League Baseball
Yesterday
Colorado Rockies 6, Chicago Cubs 5
Washington Nationals 12, Chicago White Sox 1
Tigers were off
Rockies 6, Cubs 5 – Powerful Rockies rally past Cubs, 9th straight win at home
Ryan McMahon had a go-ahead RBI single in the eighth inning, and the Colorado Rockies rallied to beat the Chicago Cubs 6-5 on Monday night.  Ian Desmond hit a 486-foot homer, and Nolan Arenado and Charlie Blackmon also went deep for the Rockies, who trailed 4-0 early but still won their ninth straight at home.  Anthony Rizzo, Kyle Schwarber and David Bote homered for the Cubs.  The game was tied 5-all when Daniel Murphy doubled and stole third with one out in the eighth. McMahon drove him in, and Wade Davis got the final three outs for his eighth save.  Blackmon and Arenado each had a two-run homer off Yu Darvish in the bottom of the inning to tie it. Desmond gave the Rockies a 5-4 lead with his mammoth pinch-hit homer in the seventh, but the Cubs tied it in the eighth on Javier Baez's groundout off Scott Oberg (4-0).  Darvish and Rockies starter German Marquez each allowed four runs in six innings.  Steve Cishek (1-3) gave up two hits in the ninth.
Nationals 12, White Sox 1 – Turner homers again as Nationals beat White Sox 12-1
Trea Turner homered in the second straight game, Aníbal Sánchez pitched into the seventh and the Washington Nationals beat the Chicago White Sox 12-1 on Monday night.  Turner tripled and scored in the third, went deep against Odrisamer Despaigne leading off the fifth and added an RBI double in the seventh. He also struck out leading off the game and in the eighth and popped out in the ninth.  Sánchez (2-6) gave up one run and four hits. He left after James McCann singled leading off the seventh.  Adam Eaton had three hits, including an RBI single, in his first game at Guaranteed Rate Field since Chicago traded him to Washington at the 2016 winter meetings. Kurt Suzuki added a grand slam during a six-run ninth and had five RBIs to help the Nationals win for the 12th time in 16 games.  Leury García hit a solo homer for Chicago in the sixth inning. Yoán Moncada left the game in the seventh with upper back tightness.
Today
Washington (Corbin 5-4) at Chicago White Sox (Banuelos 3-4), 8:10 p.m.
Detroit (Turnbull 3-5) at Kansas City (Junis 4-6), 8:15 p.m.        WSJM Sports/Cosy-FM 7:50
Chicago Cubs (Quintana 4-5) at Colorado (Lambert 1-0), 8:40 p.m.
MLB – Another fan injured by foul ball
There were more questions about fan safety when woman was struck by a foul ball off the bat of White Sox outfielder Eloy Jimenez. He hit a hard liner into the stands in the fourth inning just beyond Chicago's dugout on the third base side. The woman was sitting several rows from the field. She was bleeding around the head area and was covered with a towel.  She walked up toward the concourse with assistance of stadium personnel. The team said she was alert and taken to a hospital for evaluation. Jimenez put his hands on his helmet after seeing the ball go into the stands. Protective netting at Guaranteed Rate Field extends to the end of the dugouts. Jimenez was not available for comment after the game.
MLB – Ortiz arrives in Boston for gunshot wound treatment
Ex-Red Sox slugger David Ortiz has arrived in Boston from the Dominican Republic for more medical care after being shot by an attacker outside a bar on Sunday. Before departure, an Ortiz spokesman said the 43-year-old athlete was in stable condition after doctors removed his gallbladder and part of his intestine. He said Ortiz's liver was also damaged in Sunday night's shooting. Ortiz, known affectionately as Big Papi, is one of the most beloved figures in sports history in the Dominican Republic and Boston. The fearsome power hitter led the Red Sox to three World Series championships, was a 10-time All-Star and hit 541 home runs. The Red Sox honored the All-Star and World Series MVP before Monday's game against the Rangers.
NBA – 2019 NBA Finals (best of 7)
Last Night
Golden State Warriors 106, Toronto Raptors 105                                 (TOR leads 3-2)
Warriors 106, Raptors 105 – Warriors stay alive, beat Raptors, lose Durant
The Golden State Warriors have forced a Game 6 in the NBA Finals by rallying for a 106-105 win over the Raptors in Toronto. The Warriors trailed by six with about three minutes left until Stephen Curry and Klay Thompson nailed three straight 3-pointers. Curry finished with 31 points, eight rebounds and seven assists, while Thompson added 26 points and six boards to help the Warriors send the series back to Oakland on Thursday. Warriors forward Kevin Durant is most likely done for the season after suffering an injured right Achilles early in the second quarter of Monday's win against the Raptors. An MRI will be performed Tuesday to determine the severity, but Durant's season is clearly over and his recovery will likely take several months if the Achilles is indeed torn. Durant had just returned to action after missing nine straight games with a strained calf.
NASCAR – Logano gives Penske fifth Cup win of year
Joey Logano has earned his second NASCAR Cup Series victory of the season, fending off Kurt Busch and Martin Truex Jr. in overtime at Michigan International Speedway. Logano was trying to hold on to a dwindling lead over Truex and Busch with five laps remaining before Erik Jones went into the grass, prompting a caution flag that forced overtime. It was a dominant visit to Michigan for Logano, who won the pole in qualifying and then led a track-record 163 laps in the race. Kurt Busch finished second, followed by Truex, Daniel Suarez and Kyle Busch in a race that was pushed back a day because of rain.
NFL – Winslow convicted
Former NFL tight end Kellen Winslow Jr. has been convicted of raping a 58-year-old homeless woman last year in San Diego County. A jury returned the verdict Monday in San Diego Superior Court in Vista but was continuing to deliberate on two more counts of rape involving a hitchhiker and an unconscious teenage girl. He also was convicted of two counts of lewd conduct involving two other women. Winslow faces up to life in prison.
FIFA – 20.19 Women's World Cup – France
Yesterday
Japan 0, Argentina 0
Canada 1, Cameroon 0
Today
New Zealand vs. Netherlands, 9:00 a.m.
Chile vs. Sweden, 12:00 p.m.
United States vs. Thailand, 3:00 p.m.
MWL – Midwest League Baseball
Yesterday
Great Lakes 8, South Bend 3
Bowling Green 4, West Michigan 0
Lake County 10, Lansing 4


Tonight
Great Lakes at Lake County, 7 p.m.
West Michigan at Dayton, 7 p.m.
Lansing at South Bend, 7:05 p.m.
MHSAA – High School Sports
Today
Softball – Quarterfinals
Division 2 at Bailey Park – Battle Creek
Lakeshore vs. Spring Lake, 3:30 p.m.
Division 3 at Hope College
Schoolcraft vs. Grandville Calvin Christian, 4:00 p.m.
Division 4 at Bailey Park – Battle Creek
Kalamazoo Christian vs. Hudson, 6:30 p.m.
Girls Soccer – Semifinals
Division 2 at Portage Northern
Marshall vs. Grand Rapids Forest Hills Northern, 7:00 p.m.