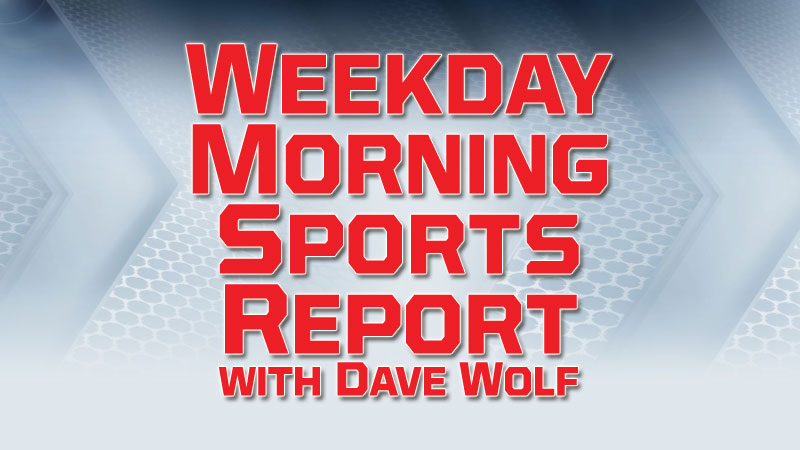 MLB – Major League Baseball
Yesterday
Baltimore Orioles 5, Detroit Tigers 3
Chicago White Sox 1, Kansas City 1, 5 innings, susp. (will continue today at 5:50 p.m.)
Houston 6, Chicago Cubs 5
Orioles 5, Tigers 3 – Orioles get HRs from Núñez, Villar in 5-3 win over Tigers
Renato Núñez and Jonathan Villar homered, and the Baltimore Orioles benefited from several miscues by the skidding Detroit Tigers in a 5-3 victory Monday.  In a matchup between two struggling teams, the Orioles prevailed because of the long ball and a throwing error by shortstop Ronny Rodriguez that produced two unearned runs.  Núñez hit a two-run homer off Daniel Norris (2-3) and Villar added a solo shot against Victor Alcántara in the seventh, sending Baltimore to its third win in 14 games.  Despite the victory, the Orioles still own the worst record in the AL at 17-37 and the poorest home mark in the majors at 7-19.  Detroit has dropped 12 of 13.
White Sox 1, Royals 1 – Suspended – Royals, White Sox game suspended in 5th for rain, tied at 1
Yolmer Sanchez hit a tying single, then entertained his White Sox teammates with a dugout show during a long rain delay before Chicago's game against the Kansas City Royals was suspended in the fifth inning with the score 1-all Monday.  The teams will pick up Tuesday where they left off, with two outs in the bottom of the fifth and a runner on second. Play is set to begin at 4:40 p.m., before the regularly scheduled night game.  The clubs waited through a 2-hour, 55-minute delay with the White Sox batting in fifth. The game resumed for only five minutes, long enough for Sanchez to hit an RBI single, before play was halted again. The suspension was announced an hour later.
Astros 6, Cubs 5 – Cole fans 12 as Astros down Cubs 6-5
Gerrit Cole tied a season high with 12 strikeouts in six solid innings and the Houston Astros reached Cole Hamels early and held on for a 6-5 win over the Chicago Cubs in the opener of an interleague series on Monday.  Anthony Rizzo hit a two-run homer in the first inning, but Cole (5-5) dominated after that, allowing two singles and striking out 10 over the next five innings.  Playing without injured stars Jose Altuve and George Springer, and Carlos Correa, who got a day off, the Astros cut the deficit to one in the second and scored five times off Hamels (4-1) in the third to take a 6-2 lead.  Yuli Gurriel had three hits and an RBI and Derek Fisher and Alex Bregman added two hits each as the Astros won for the third time in four games.  Hamels, who had allowed just six runs combined in his last three starts, yielded seven hits and a season-high six runs in four innings for his first loss.
Today
Kansas City Royals 1, at Chicago White Sox, 5:50 p.m. (Conclusion of Monday's game)
Kansas City (Keller 3-5) at Chicago White Sox (Giolito 6-1), 8:10 p.m.
Detroit (Boyd 4-4) at Baltimore (Bundy 2-5), 7:05 p.m.      WSJM Sports/Cosy-FM 6:40
Chicago Cubs (Lester 3-3) at Houston (Martin 1-1), 8:10 p.m.
MLB – Bill Buckner, forever known for October error, dies at 69
Bill Buckner, a star hitter who became known for making one of the most infamous plays in major league history, has died. He was 69.  Buckner's family said in a statement that he died Monday after a long battle with dementia.  Buckner won an NL batting title, was an All-Star and got 2,715 hits in a 22-year career.  But it was a little groundball in the 1986 World Series that forever changed his legacy.  Trying for their first crown since 1918, the Boston Red Sox led the New York Mets 5-3 going into the bottom of the 10th inning in Game 6 at Shea Stadium. The Mets tied it with two outs, then Mookie Wilson hit a trickler up the first base that rolled through Buckner's legs, an error that let Ray Knight rush home from second base with the winning run. The Red Sox lost 8-5 in Game 7, and their World Series drought continued until they won the championship in 2004.


NHL – 2019 NHL Stanley Cup Finals (Best of 7)
Last Night
Boston Bruins 4, St. Louis Blues 2                                                         (BOS leads 1-0)
Bruins 4, Blues 2 – Bruins rally to take series opener
The Boston Bruins have taken the opener of the Stanley Cup final with a comeback over the St. Louis Blues.  Sean Kuraly scored the tiebreaking goal 5:21 into the third period before Brad Marchand added an empty-netter in the Bruins' 4-2 victory over the Blues in Boston.  The Blues jumped out to a 2-0 lead, but the Bruins tied it with back-to-back goals while outshooting St. Louis, 18-3 in the second period.  The Blues got off to a nice start, going ahead on Brayden Schenn's goal 7 ½ minutes into the contest. Vladimir Tarasenko doubled the St. Louis lead by beating Tuukka Rask one minute into the second, but it was all Bruins the rest of the period. Connor Clifton tallied 76 seconds after Tarasenko's goal, and Charlie McAvoy knotted the score on a power play with 7:19 left in the period.  St. Louis helped out the Bruins by taking five of the game's seven minor penalties. The Blues managed to kill off four Boston power plays, but chances eventually came for Boston's third and fourth lines.  Jordan Binnington finished with 34 saves for the Blues, who are 0-13 all-time in Stanley Cup final games.  Rask needed to make just 18 saves.  Game 2 is Wednesday in Boston.  St. Louis falls to 0-13 in Stanley Cup Finals games.
NHL – Video puts Caps star in unflattering situation
The Washington Capitals say they have confirmed forward Evgeny Kuznetsov is shown in a now-deleted video on social media that appears to show him in a hotel room with lines of white powder on a table in front of him.  The team issued a statement saying it is in the process of gathering facts and will have no further comment at this time. The video posted on Twitter carried a message saying it was why Russia lost in the world hockey championship semifinals. It showed Kuznetsov talking to someone and lines of white powder and American dollar bills can be seen on the table. Kuznetsov does not touch anything on the table in the 22-second video.  In a statement to Russian news outlet Sport Express, Kuznetsov said the video is from 2018 in Las Vegas after the Capitals won the Stanley Cup. In that statement, Kuznetsov said he went to a friend's hotel room, saw drugs and an "unknown women," called a friend and left.
NBA – Cavs owner in ICU after stroke
Cleveland Cavaliers owner Dan Gilbert is resting comfortably after suffering a stroke. The 57-year-old was hospitalized Sunday after not feeling well and had the stroke while under medical care. That's according to a statement released Monday night by Quicken Loans CEO Jay Farner. Gilbert was immediately taken in for a catheter-based procedure at a Detroit-area hospital and then moved to recovery in an intensive care unit.  Farner said Gilbert is "awake, responsive and resting comfortably."
Tennis – French Open – Williams advances after slow start
Serena Williams hasn't played much since the Australian Open, and it took her a while to find her game in the first round of the French Open. The 10th-seeded Williams dropped her opener set before rolling to a 2-6, 6-1, 6-0 win over 83rd-ranked Vitalia Diatchenko of Russia. Williams had completed only three matches since competing at Melbourne four months ago, and she cited a bothersome left knee when pulling out of her past two tournaments. Other winners on the women's side were fourth seed Kiki Bertens and eighth seed Ashleigh Barty, along with Americans Sofia Kenin, Danielle Rose Collins, Jennifer Brady, Lauren Davis and Shelby Rogers. Two-time Wimbledon champion Petra Kvitova (kuh-VIH'-toh-vah) pulled out of the tournament ahead of her first-round match because of an injured left forearm.  Over on the men's side, top seed Novak Djokovic and 11-time French Open champ Rafael Nadal have moved into Round 2 with straight-sets victories. They are joined by fourth seed Dominic Thiem and No. 13 Borna Coric. Daniil Medvedev was the highest men's seed to fall on Monday, blowing a two-sets-to-none lead against Pierre-Hugues Herbert..
MWL – Midwest League Baseball
Yesterday
Lansing 5, Lake County 4
South Bend 1, West Michigan 0
Fort Wayne 8, Great Lakes 3


Tonight
Lansing at Dayton, 7 p.m.
Lake County at South Bend, 7:05 p.m.
Fort Wayne at West Michigan, 7:05 p.m.
Great Lakes at Bowling Green, 7:35 p.m…
MHSAA – High School Sports
Tonight
Girls Soccer – District Semifinals
Division 2 at St. Joseph
Lakeshore vs. Mattawan, 5:00 p.m.
St. Joseph vs. Niles, 7:00 p.m.
Division 2 at Plainwell
Plainwell vs. Coldwater, 5:00 p.m.
Gull Lake vs. Harper Creek, 7:00 p.m.
Division 3 at Dowagiac
Paw Paw vs. Dowagiac, 5:00 p.m.
Buchanan vs. Coloma, 6:00 p.m. (at Coloma)
Division 1 at Battle Creek Lakeview
Portage Central vs. Jackson, 5:00 p.m.
Battle Creek Lakeview vs. Portage Northern, 7:00 p.m.
Baseball
Division 1 at Mattawan
Portage Northern at Kalamazoo Loy Norrix, 5:00 p.m.
Kalamazoo Central at Mattawan, 5:00 p.m.
Division 1 at Battle Creek Lakeview
Jackson vs. Battle Creek Central, 5:00 p.m.
Division 2 at South Haven
Edwardsburg at South Haven, 5:00 p.m.
Niles at Dowagiac, 4:30 p.m.
Division 2 at Sturgis
Three Rivers at Otsego, 4:30 p.m.
Paw Paw at Sturgis, 4:30 p.m.
Division 3 at Bloomingdale, 5:00 p.m.
Coloma at Bloomingdale, 5:00 p.m.
Division 3 at Constantine
Buchanan vs. Brandywine, 5:00 p.m.
Division 3 at Saugatuck
Saugatuck at GR Northpointe Christian, 4:30 p.m.
Calvin Christian at GR Covenant Christian, 4:15 p.m.
Division 4 at Michigan Lutheran
Lake Michigan Catholic at Michigan Lutheran, 5:00 p.m.
River Valley at Bridgman, 4:30 p.m.
Softball
Division 1 at Mattawan
Kalamazoo Central at Mattawan, 5:00 p.m.
Portage Northern at Kalamazoo Loy Norrix, 5:00 p.m.
Division 1 at Battle Creek Lakeview
Gull Lake at Battle Creek Lakeview, 4:00 p.m.
Division 2 at South Haven
Benton Harbor at Dowagiac, 4:30 p.m.
Edwardsburg at Lakeshore, 4:30 p.m.
Division 2 at Sturgis
Sturgis at Plainwell, 4:15 p.m.
Three Rivers vs. Paw Paw, 4:00 p.m. (at Sturgis)
Division 3 at Constantine
Buchanan vs. Berrien Springs, 5:00 p.m.
Division 3 at Lawton
Kalamazoo Hackett at Lawton, 4:30 p.m.
Division 3 at Bloomingdale
Coloma vs. Hartford, 5:00 p.m.
Division 4 at Michigan Lutheran
Lake Michigan Catholic at Michigan Lutheran, 5:00 p.m.
Division 4 at Decatur
Lawrence vs. Cassopolis, 4:30 p.m.
Division 4 at Marcellus
Kalamazoo Christian at Marcellus, 5:00 p.m.