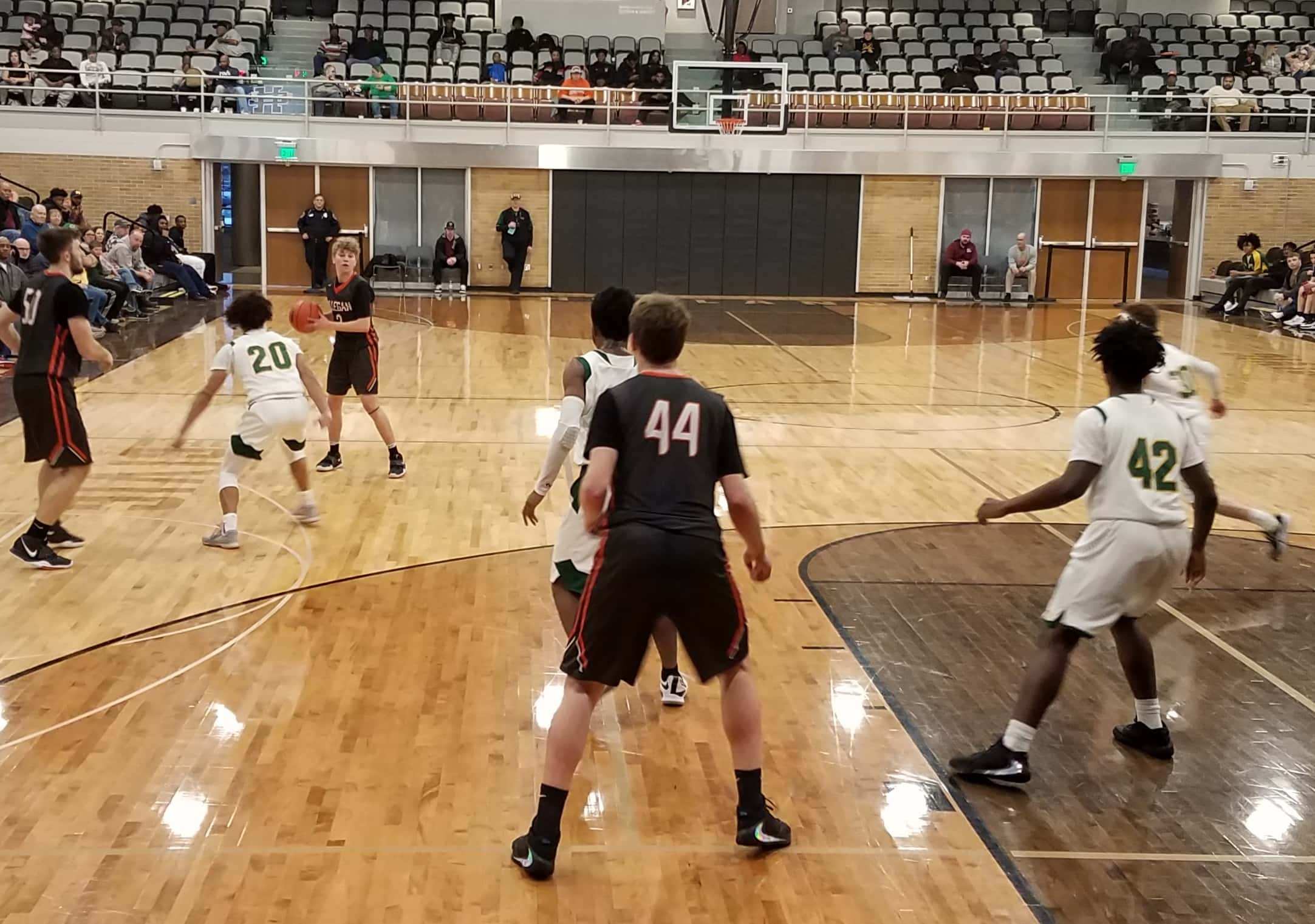 NCAAMBB – Men's College Basketball
Last Night
Mid-American Conference Tournament – 1st round at campus sites
Toledo 76, Western Michigan 73
Kent State 86, Eastern Michigan 76
Ohio 85, Central Michigan 65
Toledo 76, WMU 73 – Toledo beats W. Michigan 76-73 in MAC tourney
Willie Jackson scored 22 points and grabbed 16 rebounds and seventh-seeded Toledo held off No. 10 Western Michigan 76-73 in the first round of the Mid-American Conference tournament. Marreon Jackson scored 25 points with five assists and Luke Knapke added 18 points and 11 boards. Michael Flowers scored a career-high 35 points on 13-of-22 shooting and Brandon Johnson had 19 points for the Broncos (13-19). Titus Wright had eight points and 11 rebounds.
Kent State 86, EMU 76 – Kent State downs E. Michigan in MAC tourney
Danny Pippen scored 20 points with nine rebounds and made all 10 of his free throws and sixth-seeded Kent State beat No. 11 Eastern Michigan 86-76 in the first round of the Mid-American tournament. Antonio Williams scored 18 points and Anthony Roberts added 14 with six assists for Kent State, which outrebounded the Eagles 41-27. Philip Whittington scored 12 points. Noah Morgan scored 30 points with four assists and Boubacar Toure had 14 points and 13 rebounds for the Eagles (16-16), who trailed 39-28 at halftime. Ty Groce had 14 points and five assists.
Ohio 85, CMU 65 – Ohio beats Cent. Michigan 85-65 in MAC tourney
Ben Vander Plas scored 25 points with 10 rebounds and seven assists and eighth-seeded Ohio never trailed in beating ninth-seeded Central Michigan 85-65 in the first round of the Mid-American Conference tournament. Jason Preston scored 21 points and made seven assists and grabbed six rebounds for Ohio, which made 24 assists and scored 10 of 21 3-pointers. Jordan Dartis had 11 points and six rebounds and Lunden McDay added six rebounds. Kevin McKay had 18 points for the Chippewas (14-18). Dallas Morgan added 14 points and Rob Montgomery had 10.
NCAAMBB – Garza picked Big Ten Player of Year, Gard gets coach honors
Iowa center Luka Garza is the Big Ten Player of the Year while Wisconsin's Greg Gard took Coach of the Year honors. Garza, Maryland's Jalen Smith, Michigan State's Cassius Winston and Penn State's Lamar Stevens were first-team, all-conference picks by both the media and coaches. Illinois' Ayo Dosunmu was chosen by the media and Maryland's Anthony Cowan Jr. was selected by the coaches. Gard led Wisconsin to a share of the Big Ten regular-season championship, along with Maryland and Michigan State. Michigan State's Xavier Tillman was selected Defensive Player of the Year. Maryland's Aaron Wiggins took Sixth Man of the Year honors and Illinois' Kofi Cockburn was chosen Freshman of the Year.
NCAAWBB – Women's College Basketball
Last Night
Mid-American Conference Tournament – 1st round at campus sites
Eastern Michigan 76, Northern Illinois 69
Western Michigan 84, Bowling Green 67
NHL – National Hockey League
Tonight
Carolina Hurricanes at Detroit Red Wings, 7:30 p.m.
NHL – Red Wings sign Alex Biega to 1-year extension
The Detroit Red Wings have signed defenseman Alex Biega to a one-year contract extension. Biega was acquired by the Red Wings in an Oct. 6 trade with Vancouver. He has three points — all assists — in 48 games with Detroit this season. Biega has played 227 games with Vancouver and Detroit since 2014-15. He has four goals and 35 assists in his NHL career. Biega was originally drafted by the Buffalo Sabres in 2006. The Red Wings host the Carolina Hurricanes on Tuesday night.
NBA – National Basketball Association
Tonight
Boston Celtics at Indiana Pacers, 7:00 p.m.
Cleveland Cavaliers at Chicago Bulls, 8:00 p.m.
MLB – Spring Training Baseball
Yesterday
Houston 2, Detroit 1
Cincinnati 3, Chicago White Sox 3 – TIE
Today
Pittsburgh vs. Detroit at Lakeland, Fla., 1:05 p.m.
Chicago Cubs vs. San Francisco at Scottsdale, Ariz., 4:05 p.m.
Texas vs. Chicago White Sox at Glendale, Ariz., 4:05 p.m.
MLB – Astros' Verlander sidelined by back injury
Houston Astros ace Justin Verlander is expected to miss opening day after he strained a back muscle during a spring training start against the New York Mets. Verlander said it would "probably take a miracle" for him to pitch in the Astros' opener against the Los Angeles Angels on March 26. But he quickly added: "I don't want to leave miracles off the table." The reigning AL Cy Young Award winner was hurt on his second-to-last pitch in Sunday's exhibition game against the Mets. He had an MRI and was diagnosed with a strained latissimus dorsi muscle. There is no timetable for his return.
Coronavirus – NBA, MLB, NHL, MLS closing locker rooms amid virus scare
The NBA, NHL, Major League Baseball and Major League Soccer are closing access to locker rooms and clubhouses to all non-essential personnel in response to the coronavirus crisis. The leagues made the announcement in a joint statement Monday night. The leagues said they made the decision "after consultation with infectious disease and public health experts." They say the changes will be temporary and that media will still have access to players.
Coronavirus – Olympics – Public barred from 2020 Olympic flame lighting in Greece
Spectators will be kept away from the Olympic flame-lighting ceremony in Ancient Olympia on Thursday because of the coronavirus. The Greek Olympic committee says only 100 accredited guests will be allowed to attend the traditional event. A dress rehearsal on Wednesday for the 2020 Tokyo Olympic flame will also be closed to the public to comply with Greek government restrictions to prevent the spread of the virus. The Tokyo organizing committee says it will "reduce the size of its traveling delegation as much as possible." Tokyo officials previously said they would not send 140 children to Greece to give the flame a send-off next week on its journey to Japan.
NFL – Lions announce coaching staff for 2020
The Detroit Lions have announced their coaching staff for the 2020 season, including five new hires. Tyrone McKenzie is taking over as linebackers coach, Tony Carter has been hired as a defensive assistant, Morris Henry and Tom Kanavy are new assistant strength and conditioning coaches, and Ty Warren joins the team as part of the William Clay Ford minority coaching assistantship program. Detroit also announced three promotions: Josh Schuler was moved to head strength and conditioning coach. Steve Gregory was promoted to defensive backs coach and Ben Johnson to tight ends coach. The Lions had previously announced other additions to the staff, such as defensive coordinator Cory Undlin.
NFL – NFL players' union extends CBA voting deadline to Saturday
The NFL players' union has extended the deadline for its members to vote on a new labor agreement with the league by two days to Saturday night. Ballots from some 2,500 members now are due at 11:59 EDT on Saturday. The NFL Players Association gave no reason for the extension. The 32 NFL owners approved the deal last month. The NFLPA's executive board then rejected it 6-5, but the player reps voted 17-14 in favor. A simple majority of the union membership is required to accept or reject the contract that would run through the 2030 season.
MHSAA – High School Athletics
Last Night
Boys Basketball – District Quarterfinals
Division 1 at St. Joseph
Lakeshore 62, Portage Northern 29
Kalamazoo Central 85, Portage Central 45
Division 1 at Battle Creek Lakeview
Coldwater 84, Loy Norrix 61
Gull Lake 56, Battle Creek Central 49
Division 2 at Holland Christian
Benton Harbor 51, Holland Christian 40
Coloma 70, Allegan 52
Division 2 at Edwardsburg
Dowagiac 59, Edwardsburg 49
Division 2 at Paw Paw
Paw Paw 66, Parchment 51
Vicksburg 54, Comstock 46
Division 2 at Hastings
Grand Rapids South Christian 58, Hastings 40
Otsego 78, Plainwell 57


Division 3 at Bridgman
Cassopolis 44, Bridgman 38
Division 3 at Bloomingdale
Bloomingdale 64, Hartford 61
Gobles 72, Bangor 48
Division 3 at Quincy
Centreville 53, Union City 31
Division 3 at Schoolcraft
Kalamazoo Christian 48, Marcellus 44
Division 3 at Grandville Calvin Christian
Grand Rapids Covenant Christian 72, Saugatuck 20
Grandville Calvin Christian 70, Fennville 54
Division 4 at Lake Michigan Catholic
Eau Claire 54, Lake Michigan Catholic 41
Division 4 at Martin
Kalamazoo Heritage 68, Hudsonville Libertas Chr. 41
Martin 83, Kalamazoo Phoenix 46
Holland Calvary 75, Covert 20
Division 4 at Mendon
Howardsville Christian 57, Kalamazoo Lakeside 54
Colon 60, Athens 40
Tonight
Girls Basketball – Regional Semifinals
Division 1 at Holt
Portage Central vs. East Lansing, 5:30 p.m.
Battle Creek Central vs. Holt, 7:00 p.m.
Division 2 at Otsego
Hamilton vs. Battle Creek Harper Creek, 5:30 p.m.
Three Rivers vs. Grand Rapids South Christian, 7:00 p.m.
Division 3 at Schoolcraft
Brandywine vs. Kalamazoo Hackett, 5:30 p.m.
Gobles vs. Schoolcraft, 7:00 p.m.
Division 4 at Martin
Martin vs. Colon, 5:30 p.m.
Fruitport Calvary Christian vs. Michigan Lutheran, 7:00 p.m.      106.1 & 1400 WSJM Sports