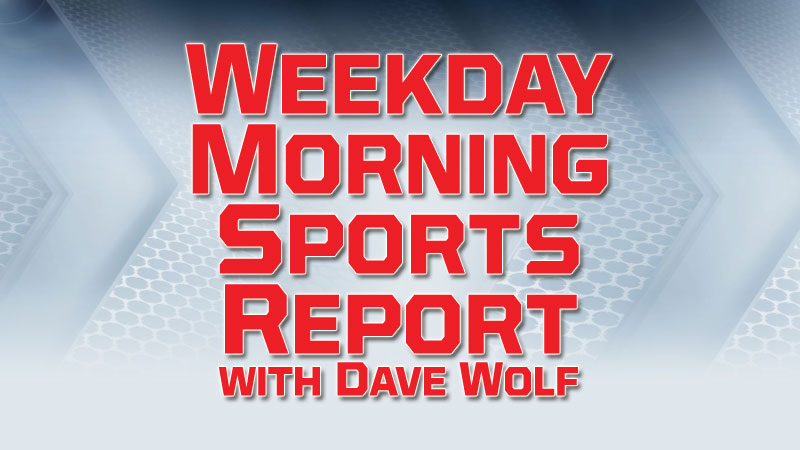 MLB – Major League Baseball
Yesterday
Detroit Tigers 2, Houston Astros 1
Chicago White Sox 4, Minnesota Twins 0
Chicago Cubs 12, San Francisco Giants 11
Tigers 2, Astros 1 – Verlander allows 2 HRs in 2-hitter, loses 2-1 to Tigers
Justin Verlander pitched a two-hitter and lost, allowing homers to John Hicks and Ronny Rodriguez as the Detroit Tigers beat the Houston Astros 2-1 on Wednesday night.  Hicks led off the ninth with a tiebreaking blast to left-center field off Verlander (15-5), who leads the majors in strikeouts with 239 but ranks second in homers allowed with 33.  The veteran right-hander retired the first 14 batters, with six strikeouts, before Rodriguez homered to the seats in right with two outs in the fifth. Verlander sat down another 10 straight before Hicks connected. Houston had just four hits before Robinson Chirinos belted his 14th homer to left-center on Tyler Alexander's first pitch of the seventh to tie it at 1.
White Sox 4, Twins 0 – Giolito's 3-hit shutout gives White Sox 4-0 win over Twins
Lucas Giolito pitched a three-hit shutout of the second-highest scoring team in the major leagues, racking up 12 strikeouts for the Chicago White Sox in a 4-0 victory over Minnesota on Wednesday to take the series from the first-place Twins.  Giolito (14-6) allowed only runner past first base, a double by Jonathan Schoop in the eighth. The 25-year-old fanned Jake Cave to finish that inning and reach double-digit strikeouts for the third straight time, the first White Sox starter to do so since Chris Sale did so in eight consecutive turns in 2015. The last right-hander with a streak that long for the team was Edwin Jackson, with three in a row in 2010.  José Abreu went 3 for 5 with two RBIs for the White Sox from his usual third spot in the lineup, with Leury Garcia and Tim Anderson each producing two hits from their places in front of him. The first three batters scored all four runs against Twins starter Jake Odorizzi (13-6), who was outdone by his fellow American League All-Star.  Giolito matched Cleveland's Shane Bieber for the major league lead with his third complete game of the season. Giolito got his with 115 pitches, without a walk.  The Twins were blanked for the third time this year.
Cubs 12, Giants 11 – Bryant's HR in 8th gives Cubs wild 12-11 win over Giants
Kris Bryant hit a go-ahead, two-run homer in the eighth inning to give the Chicago Cubs a 12-11 comeback victory over the San Francisco Giants in a wild, back-and-forth game Wednesday night at Wrigley Field.  Nicholas Castellanos and Kyle Schwarber also connected for Chicago, which has won four straight despite losing leads twice in the last four innings. The Cubs moved back into first place in the NL Central by a half-game over St. Louis, which lost to Milwaukee in a rain-shortened game.  Castellanos, who went 4 for 5, has homered in three straight games for the second time in his career — he also did it with Detroit in 2016 — and has nine in 19 games since being acquired in a trade before the July 31 deadline. He is batting .392 (31 for 79) with the Cubs.  Evan Longoria, Mike Yastrzemski, Stephen Vogt and Kevin Pillar homered for San Francisco, which has dropped three straight.
Tonight
San Francisco (Samardzija 9-9) at Chicago Cubs (Hendricks 8-9), 2:20 p.m.
Detroit (Zimmermann 1-8) at Houston (Cole 14-5), 8:10 p.m.       WSJM Sports/Cosy-FM 7:45
Texas (Jurado 6-9) at Chicago White Sox (TBD), 8:10 p.m.
MLB – Cubs' Morrow out for year following another setback
Chicago Cubs closer Brandon Morrow is out for the year following another setback in his recovery from right elbow surgery, according to team president Theo Epstein.  Morrow, who hasn't pitched in a game since July 2018, had the arthroscopic procedure last November.  "He certainly worked really hard in an attempt to come back and tried a lot of different techniques and procedures, and just wasn't able to get over the hump," Epstein said Wednesday before the Cubs played the San Francisco Giants.  The Cubs signed Morrow to a two-year, $21 million deal in December 2017. He had 22 saves and a 1.47 ERA in 35 appearances in the first half of the 2018 season before the elbow issue flared up.  The team holds a $12 million option for 2020 (with a $3 million buyout), so it's unlikely the 35-year-old will return next season even if healthy.
NFL – Lions agree to extension with Harrison
A person familiar with the situation tells The Associated Press that defensive tackle Damon Harrison and the Detroit Lions have agreed to an $11 million, one-year extension, giving him three years left under contract with the franchise.  The person spoke on condition of anonymity Wednesday because the agreement had not been announced. The Lions acquired Harrison from the New York Giants in the middle of last season for a draft pick. Harrison, who turns 31 in November, was a 2016 All-Pro selection.  Harrison is entering his eighth season. He's started 16 games in six straight seasons while playing for the Jets, Giants and Lions.
NFL – NBC will use Skycam for primary angle during preseason game
NBC will use a Skycam as its primary camera during the preseason game Sunday between the Pittsburgh Steelers and Tennessee Titans.  The network received plenty of critical reviews the last time it tried this for a Thursday night game between the Steelers and Titans.  "Sunday Night Football" executive producer Fred Gaudelli is willing to try again after refining some things.  The camera will be approximately 50 feet above the ground and perpendicular to the line of scrimmage. Skycams are normally 22 feet above the ground and positioned behind the offense or defense.  Gaudelli said the new angle was first used for Notre Dame's spring game and he hopes that the new view gets better feedback.
NFL – National Football League – Preseason Week 3
Tonight
New York Giants at Cincinnati Bengals, 7:00 p.m.
Washington Redskins at Atlanta Falcons, 7:30 p.m.
Carolina Panthers at New England Patriots, 7:30 p.m.
Baltimore Ravens at Philadelphia Eagles, 7:30 p.m.
Green Bay Packers at Oakland Raiders, 8:00 p.m.
Jacksonville Jaguars at Miami Dolphins, 8:00 p.m.
NCAAFB – Pac-12 interested in morning kickoffs, but not this year
The Pac-12 won't be kicking off football games in the morning this season, but the idea is not off the table.  Pac-12 spokesman Andrew Walker said Wednesday that some schools are still interested in playing games that can be slotted into the noon Eastern time window by broadcast partner Fox. That means 9 a.m. kickoffs for the schools in the Pacific time zone and 10 a.m. in the Mountain time zone.  Walker says further discussion is needed and the earliest any morning games would be scheduled is 2020. The Pac-12 has eight schools in the Pacific time zone and four on Mountain time. The Arizona schools play part of their season on the equivalent of Pacific time because most of the state does not use daylight saving time.
WNBA – Women's National Basketball Association
Tonight
Indiana Fever at Los Angeles Sparks, 10:30 p.m.
MWL – Midwest League Baseball
Yesterday
South Bend 3, Lansing 2
West Michigan 7, Great Lakes 6
Tonight
Lansing at South Bend, 7:05 p.m.
West Michigan at Great Lakes, 7:05 p.m.
MHSAA – High School Sports
Yesterday
Boys Soccer
St. Joseph 2, Battle Creek Lakeview 0
Brandywine 4, Lake Michigan Catholic 2
New Buffalo 6, Watervliet 4
Edwardsburg 5, Berrien Springs 0
Dowagiac 9, Buchanan 0
Delton-Kellogg 4, Comstock 3
East Kentwood 1, Portage Northern 0
Otsego 2, Wayland 1


Tonight
Boys Soccer
Lakeshore at Kalamazoo Central, 6:30 p.m.
Niles at Sturgis, 6:30 p.m.
South Haven at Berrien Springs, 5:30 p.m.
Allegan at GR Covenant Christian, 4:00 p.m.
Battle Creek Central at Harper Creek, 6:30 p.m.
Constantine at Vicksburg, 6:00 p.m.