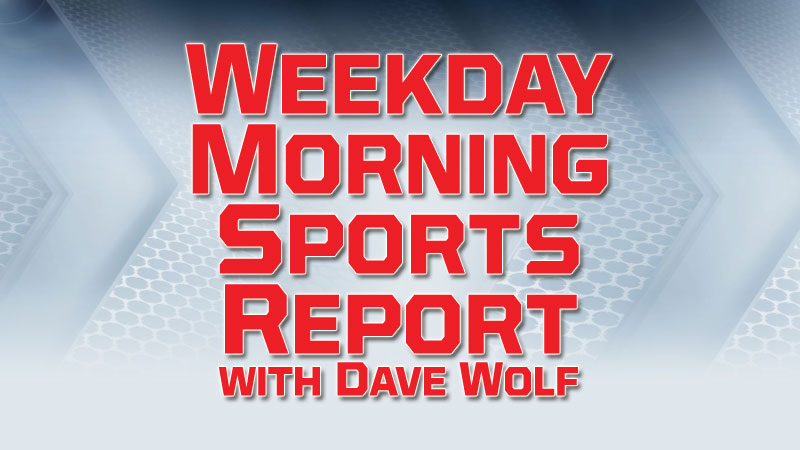 MLB – Major League Baseball
Yesterday
Detroit Tigers 4, Baltimore Orioles 2
Chicago White Sox 8, Kansas City Royals 7
Chicago Cubs 2, Houston Astros 1
Tigers 4, Orioles 2 – Brandon Dixon powers Tigers past Orioles 4-2
Brandon Dixon hit a tiebreaking two-run homer in the ninth inning to lead the Detroit Tigers past the Baltimore Orioles 4-2 on Wednesday night.  The Tigers, who took two of the three games, won their first road series since April 1-3 against the Yankees.  Orioles reliever Mychal Givens, recently demoted from the closer role, allowed a solo homer to John Hicks that tied the game 2-2 in the eighth.  Nicholas Castellanos walked to lead off the ninth and Dixon followed two batters later with a two-run shot off Branden Kline (1-2).  Nick Ramirez (1-0) didn't allow a hit over three innings of relief. Shane Greene gave up a two-out double to Stevie Wilkerson in the ninth but still picked up his 18th save.  Keon Broxton got his second homer for Baltimore since being acquired from the Mets on May 22. The Orioles have lost 13 of 16 games.
White Sox 8, Royals 7 – Anderson shakes off beaning, leads Chisox over Royals 8-7
Six innings after being beaned with a pitch from Kansas City starter Glenn Sparkman, Tim Anderson doubled in the go-ahead run in the eighth, lifting the Chicago White Sox to an 8-7 victory over the Kansas City Royals Wednesday night.  José Abreu hit a three-run homer, Yoán Moncada also connected and the White Sox swept a three-game series for the first time this season.  Sparkman struck Anderson in the bill of his helmet in the second with nobody out, a runner on first and the White Sox leading 2-1. Anderson's helmet was knocked off his head, and plate umpire Mark Carlson immediately ejected the 27-year-old right-hander.  It was Anderson's first at-bat of the series. He had appeared as a pinch runner on Tuesday.  Jorge Soler homered and drove in three runs for Kansas City.  Kelvin Herrera (2-3) got the win despite giving up two runs and Alex Colomé got the final three outs for his 11th save.  Ian Kennedy (0-2) took the loss.
Cubs 2, Astros 1 – Hendricks helps Cubs avoid sweep with 2-1 win over Astros
Kyle Hendricks pitched eight strong innings, Kyle Schwarber homered for the second straight game and Kris Bryant added a solo shot in his return to the lineup to help the Chicago Cubs avoid a sweep with a 2-1 win over the Houston Astros on Wednesday night.  The game included a scary and jarring moment when a young fan was hit by a foul line drive off the bat of Albert Almora Jr. in the fourth inning. Almora, the Cubs' center fielder, and other players from both teams were visibly shaken up by the scene.  Hendricks (5-4) allowed four hits and one run with seven strikeouts for his fourth straight win. Steve Cishek worked a perfect ninth for his fifth save.  After the game, the Astros issued a statement saying the fan was taken to a hospital, but did not disclose any further details on her condition.  Almora said he received "unofficial updates" on her condition but he was advised not to share any details.
Tonight
Cleveland (Carrasco 4-5) at Chicago White Sox (Banuelos 2-4), 8:10 p.m.
Cubs and Tigers are off tonight
MLB – Cubs-Cards set for London on June 13-14 in 2020
The Chicago Cubs and St. Louis Cardinals are set to play at London next season in a two-game series at West Ham's Olympic Stadium on June 13 and 14.  St. Louis will be the home team for both games, according to a draft of the 2020 preliminary schedule obtained by The Associated Press.  Chicago will be at Philadelphia from June 8-10, then has a pair of off days. The Cubs will be off June 15 and then start a homestand at Wrigley Field against the New York Mets and Boston Red Sox. 
MLB – 2021 MLB All-Star Game headed to Atlanta
MLB has announced that Atlanta will host the 2021 All-Star Game. This will be the third All-Star Game in Atlanta, following the 1972 contest at Fulton County Stadium and the 2000 Midsummer Classic at Turner Field.  The 2019 All Star Game is in Cleveland, and the LA Dodgers in 2020.
NHL – 2019 NHL Stanley Cup Final (Best of 7)
Last Night
St. Louis Blues 3, Boston Bruins 2 – OT                                                 (Series tied 1-1)
Blues 3, Bruins 2 – OT – Blues square series on Gunnarsson's OT goal
Carl Gunnarsson has allowed the St. Louis Blues to even the Stanley Cup final at a game apiece. Gunnarsson scored on a blast from the point 3:51 into overtime to push the Blues past the Bruins, 3-2 in Boston. There was a delayed penalty call on the Bruins when St. Louis continued to control the puck in the Boston zone. Ryan O'Reilly came off the bench as the Blues' sixth attacker and fed Gunnarsson for his first career playoff goal. The first four goals came during a 10:11 span of the first period, with the Blues erasing a pair of one-goal deficits. Charlie Coyle and Joakim Nordstrom put the Bruins ahead, but the goals were countered by Robert Bortuzzo and Vladimir Tarasenko. Jordan Binnington stopped 21 shots for the Blues, who host Game 3 on Saturday. It's the first ever Stanley Cup final victory for St. Louis, which had been 0-13. Boston netminder Tuukka Rask handled 34 shots.
NBA – 2019 NBA Finals (Best of 7)
Tonight
Golden State Warriors at Toronto Raptors, 9:00 p.m.                           (Game 1)
NCAA – NCAA lower divisions to evaluate new agent rule
The NCAA says Division II and Division III schools will evaluate the new rule that allows college basketball players to sign with agents but maintain college eligibility while declaring for the NBA draft. NCAA spokeswoman Stacey Osburn says schools in Division II and Division II will "evaluate the impact" of the new rule and consider whether to adopt it. The rule currently only applies to Division I players.
Tennis – Easy wins for Federer, Nadal
Roger Federer needed just a little more than an hour and a half to advance to the third round of the French Open. The 37-year-old dispatched a 144th-ranked qualifier, Oscar Otte, 6-4, 6-3, 6-4. Rafael Nadal also advanced with a 6-1, 6-2, 6-4 win over qualifier Yannick Maden. Grigor Dimitrov outlasted 2014 U.S. Open champion Marin Cilic 6-7, 6-4, 4-6, 7-6, 6-3 in the longest match so far at this year's French Open. It lasted nearly 4 ½ hours.
ECHL – 2019 ECHL Kelly Cup Finals (Best of 7)
Last Night
Toledo Walleye 4, Newfoundland Growlers 1                                         (NFL leads 2-1)
MWL – Midwest League Baseball
Yesterday
South Bend 5, Lake County 4
Fort Wayne 1, West Michigan 0 – Game 1
West Michigan 10, Fort Wayne 1 – Game 2
Lansing 3, Dayton 1
Great Lakes 8, Bowling Green 5
Tonight
Lake County at South Bend, 10:35 a.m.
Lansing at Dayton, 7 p.m.
Fort Wayne at West Michigan, 7:05 p.m.
Great Lakes at Bowling Green, 7:35 p.m.
MHSAA – High School Sports
Last Night
Girls Soccer – District Semifinals
Division 3 at Holland Christian
Allegan 3, Unity Christian 2 – Shootout
Holland Christian 2, Fennville 0
Division 4 at New Buffalo
Michigan Lutheran 2, Bridgman 1
New Buffalo 2, Watervliet 0
Division 4 at Saugatuck
Hartford 6, Lawton 0
Holland Black River 1, Bangor 0
Division 4 at Kalamazoo Christian
Kal. Christian 4, Kal. Hackett 0
Schoolcraft 10, Quincey 7 – 2 OT
Tonight
Girls Soccer – District Finals
Division 2 at Plainwell
Gull Lake vs. Plainwell, 6:00 p.m.
Division 3 at Dowagiac
Coloma vs. Paw Paw, 5:00 p.m.