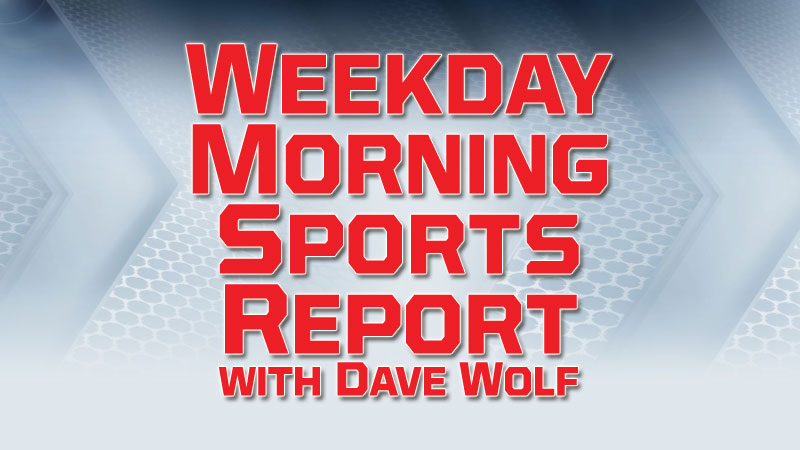 NBA – National Basketball Association
Last Night
Detroit Pistons 131, Minnesota Timberwolves 114
Chicago Bulls 108, Philadelphia 76ers 107
Pistons 131, Timberwolves 114 – Drummond has 31 and 15 as surging Pistons top Timberwolves
All too often this season, the Detroit Pistons' offense has devolved into throwing Blake Griffin the ball and watching whatever happens.  Griffin was happy to see his teammates doing the heavy lifting Wednesday. On a night when the star forward scored nine points on 4-of-13 shooting, the Pistons got 70 bench points and 31 more from Andre Drummond in a 131-114 win over the Minnesota Timberwolves. Luke Kennard scored 21 points and Ish Smith had 19 as four Pistons reserves reached double figures.  Drummond, averaging 21.6 points and 16 rebounds in the last 12 games, added 15 rebounds for his 16th straight double-double — the second-longest streak in franchise history. He set the record with 18 last season.  The Pistons (32-31) moved above .500 for the first time since they got to 15-14 by beating the Timberwolves in overtime on Dec. 19.  Minnesota (30-35) has lost four of five. Karl-Anthony Towns scored 24 points before fouling out.
Bulls 108, Sixers 107 – LaVine scores 39, Bulls beat 76ers 108-107
Zach LaVine scored 39 points and hit the go-ahead layup in the closing seconds, and Chicago beat the Philadelphia 76ers 108-107 on Wednesday night in a game that featured two endings .  LaVine scored 13 in the fourth quarter as the Bulls wiped out a 10-point deficit on their way to a victory they sure won't forget. Both teams were ordered back to the court as fans filed out of the arena because of a timekeeping error that led to a premature buzzer.  Otto Porter Jr. was already in "midstride" taking a drug test when the Chicago Bulls got the word.  The game wasn't over, after all. While Porter remained in the back, the Bulls returned for one final play and preserved the victory they thought they had already secured.   But by the time word got to Porter, it was too late.
Tonight
Indiana Pacers at Milwaukee Bucks, 8:00 p.m.
NCAAMBB – Men's College Basketball
Last Night
Clemson 64, Notre Dame 62
Clemson 64, Notre Dame 62 – Clemson beats Notre Dame 64-62 behind Reed
Marcquise Reed scored 22 points and made a critical steal late as Clemson survived an upset bid for a 64-62 victory over Notre Dame on Wednesday night.  Reed picked off an Irish pass in the lane with 28 seconds to go, then made two free throws two seconds later for a 62-59 Tigers' lead. Clemson (18-12, 8-9 Atlantic Coast Conference) sent the Fighting Irish (13-17, 3-14) to their season-high sixth straight loss.  John Mooney scored 18 points and grabbed a career-high 20 rebounds for Notre Dame. T.J. Gibbs added 14 points and Dane Goodwin 12.  Elijah Thomas powered for 14 points, eight rebounds and four blocked shots for the Tigers, doing the bulk of his damage in the second half. Shelton Mitchell added 11 points.  The Irish had a chance to tie with 3.1 seconds left, but freshman Nate Laszewski missed the second of two free throws to leave his team down 63-62. Clyde Trapp then made the first of two free throws with 2 seconds to go, before Mooney's three-quarters shot as time expired landed just short of the front iron.
NHL – National Hockey League
Last Night
New York Rangers at Detroit Red Wings, 7:30 p.m.
Buffalo Sabres at Chicago Blackhawks, 8:30 p.m.
NCAAWBB – Women's College Basketball
Last Night
Central Michigan 88, Western Michigan 57
Toledo 70, Eastern Michigan 67 – 2 OT
Last Night – Big Ten Tournament (tournament seeds)
13 Wisconsin 65, 12 Penn State 57
11 Purdue 72, 14 Illinois 60
Tonight – Big Ten Tournament (tournament seeds)
8 Northwestern vs. 9 Michigan State, 12:00 p.m.
5 Ohio State vs. 13 Wisconsin, 2:25 p.m.
7 Minnesota vs. 10 Indiana, 6:30 p.m.
6 Nebraska vs. 11 Purdue, 8:55 p.m.
MLB – MLB Spring Training
Yesterday
Atlanta Braves (ss) 8, Detroit Tigers 2
Chicago Cubs 4, Kansas City Royals 1
White Sox were off
Today
Philadelphia Phillies (ss) vs. Detroit Tigers at Lakeland, Fla., 1:05 p.m.
Colorado Rockies vs. Chicago Cubs at Mesa, Ariz., 3:05 p.m.
Milwaukee Brewers vs. Chicago White Sox at Glendale, Ariz., 3:05 p.m.
NFL – Bears sign kicker Chris Blewitt
The Chicago Bears have signed kicker Chris Blewitt.  Blewitt left Pittsburgh as the school's career scoring leader with 363 points after making 55 of 79 field goals and 198 of 204 extra points from 2013-16. But he has not played in the NFL.  The Bears announced the signing on Wednesday.  Chicago plans to release embattled kicker Cody Parkey when the league year begins on March 13. The Bears also signed kicker Redford Jones in January.
AHL – American Hockey League
Last Night
Grand Rapids Griffins 5, Texas Stars 2
MCCAA – Junior College Sports
Yesterday – Men's Baseball
Gordon State College 5, Lake Michigan College 0 – Game 1
Gordon State College 12, Lake Michigan College 0 – Game 2
Today
Men's Baseball
Lake Michigan College at Gordon State College, 1:00 p.m.
Women's Softball
Lake Michigan College at Lurleen B Wallace Community College, 3:00 p.m./5:00 p.m. (Doubleheader)
Women's Basketball – NJCAA District G Playoffs
Lake Michigan College vs. Grand Rapids Community College, 7:30 p.m.     (at Ford Fieldhouse, Grand Rapids)
MHSAA – High School Sports
Last Night
Girls Basketball – District Semifinals
Division 1 at Portage Central
Kalamazoo Central 48, Mattawan 30
Portage Central 30, St. Joseph 16
St. Joe was held to its lowest point total of the season as the Lady Bears fell to Portage Central 30-16 in the Division 1 District Semifinals.  The Mustangs held a slim two point lead after one quarter, but the outscored St. Joe 10-1 in the second quarter to take control.  Sophie Bench and Annemarie Stacey led Central with 14 points each.  Leah Barlow and Karly Klaer each scored four points in the loss for the Bears.
Division 2 at South Haven
Benton Harbor 33, South Haven 29
Johnae Poindexter had 19 and Shaiyah Perkins scored 14 points to lead Benton Harbor to Friday's district championship game after a 33-29 win over South Haven.  Jordyn Holland had 9 points to lead the Rams. 
Berrien Springs 42, Coloma 41 – OT
Zoe Dortch scored a game high 16 points and Illiana Mun added 10 as Berrien Springs edged out Coloma 42-41 in overtime.  Megan Koenigshof led the Comets with 10. 
Division 4 at Michigan Lutheran
River Valley 41, Lake Michigan Catholic 23
Michigan Lutheran 49, New Buffalo 24
Other Scores
Division 1 at Sturgis
Coldwater 59, Gull Lake 30
Battle Creek Central 86, Sturgis 34
Division 2 at Three Rivers
Edwardsburg 61, Vicksburg 29
Three Rivers 61, Paw Paw 38
Division 2 at Otsego
Plainwell 69, Parchment 26
Comstock 60, Middleville-Thornapple Kellogg 41
Division 2 at Hudsonville Unity Christian
Holland Christian 35, Hudsonville Unity Christian 29
Hamilton 53, Allegan 27
Division 3 at Bridgman
Brandywine 55, Hartford 25
Watervliet 47, Bangor 35
Division 3 at Bloomingdale
Kalamazoo Christian 44, Kalamazoo Hackett 23
Gobles 46, Bloomingdale 21
Division 3 at Constantine
Centreville 36, White Pigeon 22
Constantine 45, Cassopolis 30
Division 3 at Saugatuck
Grand Rapids Covenant Christian 61, Fennville 46
Grandville Calvin Christian 46, Saugatuck 34
Division 4 at Decatur
Mendon 68, Burr Oak 29
Decatur 46, Colon 34
Division 4 at Martin
Lawrence 30, Byron Center Zion Christian 28
Martin 52, Wyoming-West Michigan Lutheran 42
Tonight
Boys Basketball – Regional Finals
Division 2 at Wayland
Benton Harbor (22-1) vs. Hudsonville Unity Christian (22-2), 7:00 p.m.     106.1 & 1400 WSJM Sports
Division 3 at Watervliet
Cassopolis (22-1) vs. Schoolcraft (20-4), 7:00 p.m.