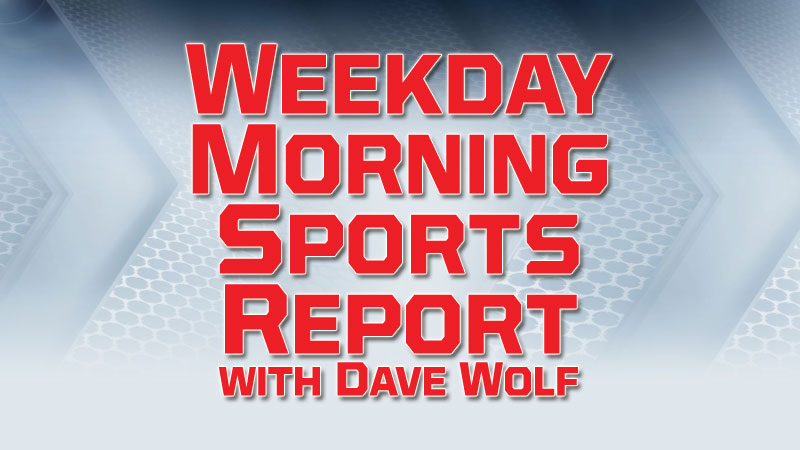 NBA – National Basketball Association
Last Night
Miami Heat 108, Detroit Pistons 74
Heat 108, Pistons 74 – Heat start 2nd half on 21-0 run, top Pistons 108-74
Thanks to a 21-0 run to open the second half, the Miami Heat now have a tiny bit of breathing room in the Eastern Conference playoff race. The biggest Heat run of the season led to the biggest Heat win of the season, a 108-74 romp past the Detroit Pistons on Wednesday night.   Justise Winslow scored 16 points for Miami, which had seven players in double figures. Dion Waiters scored 14, Josh Richardson and Hassan Whiteside each had 13 and Wade finished with 11 for Miami.   Blake Griffin scored 13 points for Detroit, which got 11 from Wayne Ellington. Detroit missed its first 11 shots of the third quarter, eight of them from 3-point range.  The Pistons have now dropped consecutive games for the first time since Jan. 25 and 29 — and both were blowout losses, with this one on the heels of a 103-75 rout in Brooklyn on Wednesday.  Miami (32-35) is still No. 8 in the East, now two games ahead of No. 9 Orlando and two games back of No. 7 Detroit.
Tonight
Oklahoma City Thunder at Indiana Pacers, 7:00 p.m.
NHL – National Hockey League
Last Night
Chicago Blackhawks 5, Toronto Maple Leafs 4
Blackhawks 5, Maple Leafs 4 – Perlini, Blackhawks hold on for 5-4 win over Maple Leafs
Brendan Perlini had a goal and two assists, and the Blackhawks held off a furious Toronto comeback to beat the Maple Leafs 5-4 on Wednesday night.  Brandon Saad had a goal and an assist, and Duncan Keith, Dominik Kahun and Alex DeBrincat also scored as Chicago jumped out to a 5-0 lead before holding on. Dylan Strome added two assists for the Blackhawks, who have won four straight and crept within four points of the Arizona Coyotes for the second wild card in the Western Conference.  Chicago led 5-1 after two periods, but then gave up 29 shots in the third.  Corey Crawford stopped 17 of 18 shots through two periods before leaving the game due to illness. Colin Delia had 26 saves during the onslaught in the third.  Auston Matthews, Morgan Rielly and Andreas Johnsson each had a goal and an assist for Toronto, and John Tavares also scored.
Tonight
Tampa Bay Lightning at Detroit Pistons, 7:30 p.m.
NHL – Red Wings sign D Brian Lashoff to a 2-year contract
The Detroit Red Wings have signed defenseman Brian Lashoff to a two-year contract extension.  Detroit made the move Wednesday, keeping a key player from the AHL's Grand Rapids Griffins. The 28-year-old Lashoff had 11 assists in 44 games for the Griffins this year.  Lashoff has two goals and 11 assists in 123 NHL games with the Red Wings. He had six points in 75 games during the 2013-14 season.
NCAAMBB – Men's College Basketball – Atlantic Coast Conference
Yesterday
ACC Tournament – Round 2 – Spectrum Center, Charlotte, NC
#7 Louisville 75, #15 Notre Dame 52
Louisville 75, Notre Dame 53 – Nwora scores 24, Louisville tops Notre Dame 75-53
Jordan Nwora had 24 points and nine rebounds, and Louisville held Notre Dame to 27 percent — and a paltry 11 percent from 3-point range — as the Cardinals notched their 20th win of the season with a 75-53 win over the Irish in the second round of the Atlantic Coast Conference Tournament.  Ryan McMahon added 12 points and Steven Enoch had 10 for the Cardinals (20-12). The Cardinals broke open a nine-point game at halftime with a 22-7 run early in the second half to build a 24-point lead. Louisville also dominated on the glass, outrebounding Notre Dame 50-38. T.J. Gibbs led the Irish (14-19) with 21 points. But the Cardinals doubled down on power forward John Mooney, Notre Dame's leading scorer, and held him to seven points on 3-of-18 shooting.
NCAAMBB – Men's College Basketball – Big Ten Conference
Yesterday
Big Ten Conference Tournament – Round 1 – United Center, Chicago, IL
#13 Nebraska 68, #12 Rutgers 61
#11 Illinois 74, #14 Northwestern 69
Today
Big Ten Conference Tournament – Round 2 – United Center, Chicago, IL
#9 Indiana vs. #8 Ohio State, 12:30 p.m.
#13 Nebraska vs. #5 Maryland, 2:25 p.m.
#10 Penn State vs. #7 Minnesota, 6:00 p.m.
#11 Illinois vs. #6 Iowa, 8:55 p.m.
NCAAWBB – Men's College Basketball – Mid-American Conference
Today
Mid-American Conference Tournament – Quarterfinals – Quicken Loans Arena – Cleveland, OH
#8 Akron vs. #1 Buffalo, 12:00 p.m.
#5 Central Michigan vs. #4 Kent State, 2:30 p.m.
#7 Northern Illinois vs. #2 Toledo, 6:30 p.m.
#11 Ball State vs. #3 Bowling Green, 9:00 p.m.
NCAAWBB – Women's College Basketball – Mid-American Conference
Yesterday
Mid-American Conference Tournament – Quarterfinals – Quicken Loans Arena – Cleveland, OH
#1 Central Michigan 88, #9 Eastern Michigan 80
#4 Buffalo 85, #5 Kent State 52
#2 Ohio 72, #7 Northern Illinois 56
#6 Toledo 72, #3 Miami-OH 54
NFL – Bears pick up OL Ted Larsen
The Chicago Bears have agreed to a one-year contract with veteran offensive lineman Ted Larsen. The 6-foot-3, 323-pound Larsen has made 86 starts and played in 125 games over nine seasons with the Tampa Bay Buccaneers (2010-13), Arizona Cardinals (2014-15), Bears (2016) and Miami Dolphins (2017-18). He made eight starts at right guard for Chicago in 2016 and was part of a line that helped Jordan Howard run for 1,313 yards as a rookie.  Larsen played in 15 games for the Dolphins last season and made 13 starts at left guard.
MLB – MLB Spring Training
Yesterday
Oakland 12, Chicago Cubs 11
Chicago White Sox 10, L.A. Dodgers 7
Today
Boston vs. Detroit at Lakeland, Fla., 1:05 p.m.
Texas (ss) vs. Chicago Cubs at Mesa, Ariz., 4:05 p.m.
MHSAA – High School Sports
Last Night
Girls Basketball – Regional Finals
Division 2 at Coloma
Hamilton 47, Plainwell 32
Division 3 at Bronson
Brandywine 64, Centreville 58
Zakiyyah Abdullah tied for game high 25 points as Brandywine defeated previiously unbeaten Centreville 64-58 to win the Division 3 Regional title.   Malikiyyah Abdullah added 12 points and Alexis Rhodes scored 11 for Brandywine.  Samara Schlabach had 25 points for Centreville.  Joanna Larsen had a double double with 23 points and 10 rebounds. Brandywine improves to 23-2 and will face Pewamo-Westphalia in the Division 3 quarterfinal next Tuesday at 7:00 at Middleville Thornapple-Kellogg.
Division 4 at Mendon
Fruitport Calvary Christian 49, Mendon 46
Tonight
Boys Basketball – Semifinals
Division 3 at Michigan State University
Iron Mountain (26-0) vs Detroit Edison PSA (18-8), 12:00 p.m.  
Erie-Mason (23-2) vs Pewamo-Westphalia (26-0), 2:00 p.m.
Division 4 at Michigan State University
Dollar Bay (21-4) vs Southfield Christian (19-6), 5:30 p.m.
Frankfort (20-5) vs Wyoming Tri-unity Christian (22-3), 7:30 p.m.