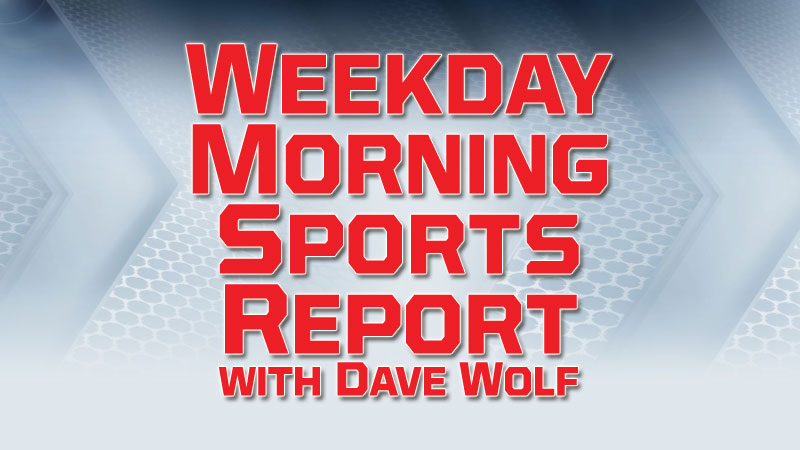 NBA – National Basketball Association
Last Night
Boston Celtics 118, Detroit Pistons 110
Chicago Bulls 122, Memphis Grizzlies 110
Milwaukee Bucks 106, Indiana Pacers 97
Celtics 118, Pistons 110 – Celtics rally in 2nd half to end Pistons' win streak 118-110
Jayson Tatum scored 19 points and Gordon Hayward finished with 18 to help the Boston Celtics hold off the Detroit Pistons 118-110 on Wednesday night.   Hayward added eight assists and five rebounds in his first start since Dec. 21. Al Horford finished with 17 points, 14 rebounds and eight assists. Jaylen Brown had 17 points and seven rebounds.   The Celtics have won seven out of their last nine. The loss ended the Pistons' four-game win streak.  Blake Griffin led Detroit with 32 points and eight rebounds. Andre Drummond added 21 points and 17 rebounds.  
Bulls 122, Grizzlies 110 – Porter scores career-high 37, Bulls beat Grizzlies 122-110
Otto Porter Jr. scored a career-high 37 points on 16-for-20 shooting, Robin Lopez added season-high 25 points, and the Chicago Bulls beat the Memphis Grizzlies 122-110 on Wednesday night. Lauri Markkanen added 21 points as Chicago ended a franchise-record 11-game home losing streak with their first win at the United Center since beating Orlando on Dec. 21. The Bulls also won for just the fourth time in 22 games. Avery Bradley scored 15 points for the Grizzlies, who lost for the second straight night.
Bucks 106, Pacers 97 – Antetokounmpo fuels Bucks late rally to charge past Pacers
Giannis Antetokounmpo started fast and finished strong, picking up a triple-double to help the Milwaukee Bucks rally late for a 106-97 victory over the Indiana Pacers on Wednesday night.  The three-time All-Star had 33 points, 19 rebounds and 11 assists, leading the Bucks back from a 10-point fourth-quarter deficit. NBA-leading Milwaukee has won eight of nine overall and seven straight on the road _ its longest road winning streak since 1984-85. Bojan Bogdanovic scored 20 points and Darren Collison added 14 to lead Indiana, which had a six-game winning streak snapped just before the All-Star break.
NHL – National Hockey League
Tonight
Ottawa Senators at Detroit Red Wings, 7:30 p.m.
New Jersey Devils at Chicago Blackhawks, 8:30 p.m.
NCAAMBB – Men's College Basketball
Tonight
Kent State at Western Michigan, 5:00 p.m.
NCAAWBB – Women's College Basketball
Last Night
(6) Notre Dame 97, Boston College 47
Central Michigan 87, Western Michigan 53
Kent State 67, Eastern Michigan 54
(6) Notre Dame 97, Boston College 47 – No. 6 Notre Dame coasts to 97-47 win over Boston College
Arike Ogunbowale scored 23 points to move into second place on Notre Dame's all-time scoring list, and the sixth-ranked Fighting Irish coasted to a 97-47 victory over Boston College on Wednesday night. Brianna Turner scored 19 and Jessica Shepard had 16 points and 12 rebounds for Notre Dame (23-3, 10-2 Atlantic Coast Conference). Jackie Young scored 15 with 10 rebounds for the Irish, who led by 29 at the half and mounted a 23-0 run that left them with an 88-29 lead after three quarters.  Taylor Soule scored 11 points for BC (14-11, 3-9). The Eagles were outscored 58-32 in the paint, 23-6 on second-chance points, and 22-11 in transition.
Tonight
Indiana at Michigan, 7:00 p.m.
(24) Michigan State at Wisconsin, 8:00 p.m.
NFL – Flacco to Broncos
The Denver Broncos have a new starting quarterback, and he's a one-time Super Bowl winner. A person with knowledge of the deal tells The Associated Press that the Broncos have agreed to acquire Joe Flacco from the Ravens for a fourth-round pick in this year's draft. The 34-year-old Flacco spent his first 11 seasons with Baltimore, playing all 16 regular-season games nine times. He started the Ravens' first nine games last season, completing 61.2 percent of his passes for 2,465 yards, 12 touchdowns and six interceptions. The MVP of the 2013 Super Bowl became expendable in Baltimore with the emergence of rookie Lamar Jackson. The trade also makes Case Keenum expendable after just one season in Denver. Keenum led the Broncos to a 6-10 record last season, throwing for 3,890 yards, 18 TDs and 15 interceptions.
NFL – Lions re-sign long snapper Don Muhlbach for 16th season
The Detroit Lions have re-signed long snapper Don Muhlbach, keeping him on the roster for a 16th season. Detroit made the move with the unrestricted free agent Wednesday. The two-time Pro Bowler has played in 228 games for the Lions since 2004, when the Baltimore Ravens cut the undrafted free agent from Texas A&M.
NFL – Maryland governor exits talks for new Redskins stadium
Gov. Larry Hogan has abandoned talks to persuade the Washington Redskins to build its next stadium on a Maryland site currently owned by the federal government. Spokeswoman Amelia Chasse told news outlets Tuesday that Hogan will proceed with acquiring state control of the 300-acre tract near MGM National Harbor. In December, Hogan acknowledged negotiating a nonbinding land swap that could have cleared the way for a 60,000-seat stadium. That plan drew concern from surprised local politicians and those worried about environmental and financial impact. Hogan's decision and Virginia's disinterest leaves Redskins owner Daniel Snyder with one suitor _ the District of Columbia. His first choice is Washington's RFK Stadium site, but he now has fewer bargaining chips. The Redskins can't leave FedEx Field in Landover, Maryland, until 2027.
MLB – Chicago Cubs, Sinclair to launch sports network in 2020
The Chicago Cubs and Sinclair Broadcast Group are launching a regional sports network in 2020 that will be the team's exclusive TV home. The Cubs said Wednesday the Marquee Sports Network will carry live game broadcasts and pregame and postgame coverage. Cubs games will be in one place, instead of split between two broadcast stations. The Cubs signed five-year contracts with WGN and WLS in 2014 ahead of plans for the network launch in 2020. Sinclair president and CEO Chris Ripley tells the Chicago Tribune negotiations are underway to sign up cable and satellite providers and streaming services for the network. Cubs president of business operations Crane Kenney expressed confidence fans will have many ways to watch, saying the team expects "to have more distribution with the new network than we have today."
MCCAA – Junior College Sports
Last Night
Women's Basketball
Lake Michigan College 54, Mid-Michigan Community College 52
Lake Michigan College remained in a first place tie for first place in the MCCAA Western Conference with a 54-52 win over 19th ranked Mid-Michigan.  The Lady Red Hawks erased a 13 point lead to stay even with Muskegon in the standings.  Jayla Bibbs led LMC with 15 points, Samantha Jenkins added 11.  The win lifts the Red Hawks to 11-2 in the conference and 19-5 on the season.
Men's Basketball
Mid-Michigan Community College 83, Lake Michigan College 73
Lake Michigan College dropped an 83-73 decision to Mid-Michigan.  The Red hawks led by as many as seven in the first half and took a one point advantage into the break, but couldn't manage to hold off the Lakers.  Luc Meyer led LMC with 18 points while Khaire Williams added 13.
ECHL – ECHL Hockey
Tonight
Fort Wayne Komets at Kalamazoo Wings, 7:30 p.m.
MHSAA – High School Sports
Last Night
Boys Basketball
Coloma 69, South Haven 51
The Coloma Comets led from wire-to-wire last night, beating South Haven 69 to 51 on the Rams' court.  Comets' guard Zack Goodline led all scorers with 25 points on the night.  The Rams were paced by Brenden Williamson with 18 in the losing cause.  South Haven hosts Allegan on Friday night.
Other Boys Scores
Holland Calvary 60, Saugatuck 54
Allegan 66, Lawton 57
Girls Basketball
Dowagiac 38, Bridgman 25
Allegan 59, Lawton 40
Wrestling – Team Regionals
Division 3 at Coloma
Otsego 49, Coloma 24
Dowagiac 43, Comstock 24
Championship – Dowagiac 39, Otsego 29
Division 4 at Watervliet
White Pigeon 51, Watervliet 24
Schoolcraft 54, Brandywine 24
Championship – Schoolcraft 40, White Pigeon 33
MHSAA – High School Sports
Tonight
Boys Basketball
Lake Michigan Catholic at Michigan Lutheran, 7:30 p.m.               106.1 & 1400 WSJM Sports
St. Joseph at Portage Northern, 7:15 p.m.
Vicksburg at Edwardsburg, 7:15 p.m.
Allegan at Plainwell, 7:15 p.m.
Constantine at Sturgis, 7:15 p.m.
Mendon at Decatur, 6:00 p.m.
Delton-Kellogg at Parchment, 7:00 p.m.
Kalamazoo Hackett at Wyoming Potter's House Christian, 7:00 p.m.
Girls Basketball
St. Joseph at Portage Northern, 5:45 p.m.
Lake Michigan Catholic at New Buffalo, 7:30 p.m.
Harper Woods Chandler Park at Kalamazoo Central, 5:45 p.m.
Vicksburg at Edwardsburg, 5:45 p.m.
Allegan at Plainwell, 6:00 p.m.
Constantine at Sturgis, 5:30 p.m.
Marcellus at Bangor, 7:30 p.m.
White Pigeon at Bloomingdale, 6:00 p.m.
Delton-Kellogg at Parchment, 5:30 p.m.
Wrestling – Team Regionals
Division 2 at Edwardsburg
Niles vs. Edwardsburg, 6:00 p.m.
Harper Creek vs. Mattawan, 6:00 p.m.
Championship, 7:15 p.m.
Boys Swimming and Diving
Portage Central at St. Joseph, 6:00 p.m.
Battle Creek Lakeview at Bridgman/Lakeshore, 6:00 p.m.