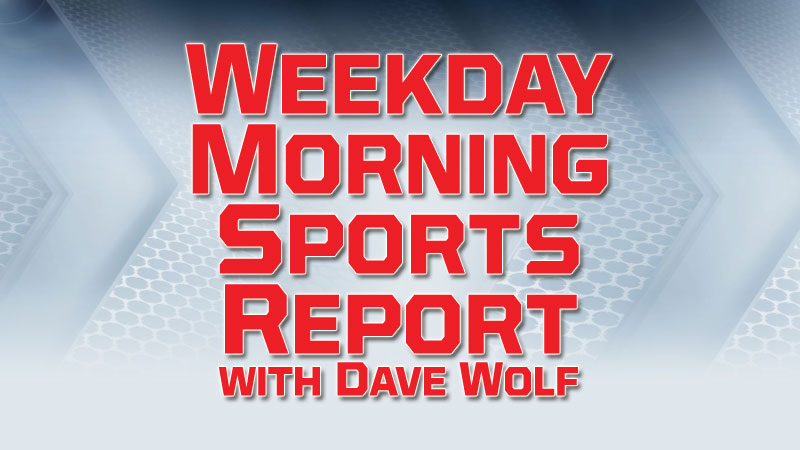 NBA – National Basketball Association
Last Night
Chicago Bulls 105, Miami Heat 89
Washington Wizards 107, Indiana Pacers 89
Bulls 105, Heat 89 – Bulls add to Heat woes at home, win 105-89
Bobby Portis scored 22 of his 26 points in the second half, Wayne Selden added 20 and the Chicago Bulls ran away in the second half to beat the Miami Heat 105-89 on Wednesday night. Lauri Markkanen had 14 points and 13 rebounds for the Bulls, who finished January with a 2-13 record _ the franchise's second-worst mark ever in that month. Kris Dunn scored 14 and Robin Lopez added 13 for Chicago, which shot 51 percent. Tyler Johnson scored 15 points for Miami, which got 14 from Justise Winslow and 13 apiece from Bam Adebayo and Wayne Ellington. The Heat shot 38 percent, including 12 of 42 from 3-point range.
Wizards 107, Pacers 89 – Beal, Green lead Wizards past reeling Pacers 107-89
Bradley Beal scored 25 points, Jeff Green added 23 to lead another productive night from Washington's bench, and the Wizards beat the reeling Indiana Pacers 107-89 on Wednesday night.  Green had 16 points in the first half to help spell Beal, who came in second in the NBA in minutes at 37.2 per game, and the Wizards' reserves scored 58 points. Washington's second unit also led a fourth-quarter rally that just fell short against Cleveland a night earlier. Chasson Randle matched his career high with 13 points for Washington. Thaddeus Young scored 13 points for the Pacers. They are 0-3 since a victory over Toronto in which leading scorer Victor Oladipo suffered a season-ending knee injury. Indiana fell to fourth place in the Eastern Conference, a half-game behind Philadelphia and a half-game ahead of fifth-place Boston.
Tonight
Dallas Mavericks at Detroit Pistons, 7:00 p.m.
Indiana Pacers at Orlando Magic, 7:00 p.m.
NCAAMBB – Men's College Basketball
Last Night – Big Ten
Rutgers 66, Indiana 58
Minnesota 86, Illinois 75
Tonight
Kent State at Western Michigan, Postponed until 2/14 at 5:00 p.m.
NCAAWBB – Women's College Basketball
Tonight
(13) Iowa at Michigan, 6:00 p.m.
(5) Notre Dame at Clemson, 7:00 p.m.
Penn State at (22) Michigan State, Postponed until 2/27
Western Michigan at Northern Illinois, Postponed TBA
NCAAMBB – Michigan State's Langford out for the season
Michigan State guard Joshua Langford will miss the rest of the season because of his injured ankle. Spartans coach Tom Izzo says in a statement Wednesday that the junior will likely need surgery. Langford has missed the last eight games. In the 13 games he did play, all starts, Langford averaged 15 points. No. 6 Michigan State had its 13-game winning streak snapped with a loss at Purdue on Sunday.  The Spartans host Indiana on Saturday.
NCAAFB – U. Maryland head staying until June 2020
University of Maryland President Wallace Loh will remain at the state's flagship university through June 2020.  He initially announced plans to retire at the end of this school year in the aftermath of a football player's death, but Board of Regents Chair Linda Gooden has announced that Loh is leading several initiatives critical to the university's future.  The university was shaken by the death of 19-year-old Jordan McNair, who died of heatstroke after a May workout.  Gooden says the university is launching the process to select Loh's successor.
NFL – Rams' Robey-Coleman says he got threats from Saints fans
Los Angeles Rams cornerback Nickell Robey-Coleman says he received "one or two" death threats from frustrated New Orleans Saints fans on social media after the NFC championship game. Robey-Coleman was involved in the now-infamous play during which he was not penalized for his hit on Saints receiver Tommylee Lewis. No flag was thrown for pass interference for the helmet-to-helmet nature of the hit, for which Robey-Coleman was fined $26,739 by the NFL, possibly altering the outcome of Los Angeles' 26-23 overtime victory.  Robey-Coleman says Wednesday he has tried to stay away from social media since, saying Saints fans have "a vendetta against me." He adds he didn't alert team security because he felt the threats were not serious.  The Rams defensive back also says his recent comments about New England quarterback Tom Brady were "overblown." Robey-Coleman told Bleacher Report that age has taken a toll on Brady, but says Wednesday he simply meant him being 41 years old and wasn't referring to his athletic abilities.
NFL – Goodell addresses blown call in NFC Championship
Roger Goodell's message to New Orleans fans: I feel your pain.  But don't get your hopes up for change.  In speaking about the missed pass-interference call that might have cost the Saints a trip to the Super Bowl, the commissioner said the competition committee will certainly consider changing the rules to allow recourse for a blatant non-call.  But Goodell said league decision-makers have long been opposed to having flags thrown by a replay official or someone in New York, and changing that dynamic would be a big obstacle to overcome.  "Are there solutions for this?" Goodell said. "That's what they committee needs to focus on: What are the solutions and what are the unintended consequences?"  The commissioner said he never heeded the call from some Saints of stepping in and reversing the result of the NFC championship game.  "Absolutely not," Goodell said.  He cited a part of the NFL rulebook that said the commissioner could not use his authority to overturn results based on routine errors and judgment calls.  There had been calls from New Orleans for Goodell to step in and overturn the result based on his power to step in when egregious mistakes have been made.
NFL – Key rulings expected soon in NFC `do-over' suit
Key rulings are expected soon in a lawsuit against the NFL filed by two New Orleans Saints season ticket holders upset with the outcome of the NFC championship game.  The suit calls for the NFL to invoke a rule that could result in a do-over of the game, which ended with the Los Angeles Rams beating the Saints and advancing to Sunday's Super Bowl. At issue is officials' failure to call interference or roughness penalties against a Rams player at a key point in the final minutes of regulation play.  The lawsuit was filed in state court but the NFL had it moved to federal court. The ticket-holders want the federal judge to send the case back to state court. NFL lawyers want her to keep jurisdiction _ and dismiss the suit.
MHSAA – High School Sports
Yesterday
All games cancelled
Tonight 
Boys Basketball
River Valley at Lake Michigan Catholic, PPD
Vicksburg at Sturgis, PPD
Girls Basketball
River Valley at Lake Michigan Catholic, PPD
Vicksburg at Sturgis, PPD
Boys Swimming and Diving
St. Joseph at Battle Creek Central, PPD
Boys Wrestling
St. Joseph at Portage Northern, PPD