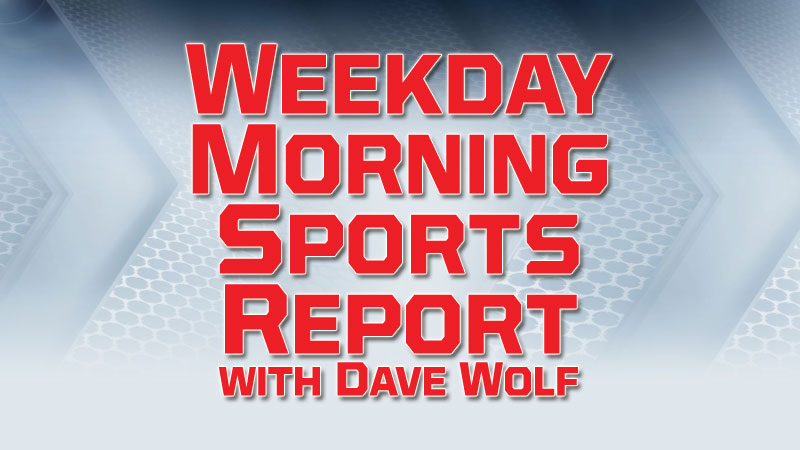 MLB – Major League Baseball
Yesterday
Minnesota Twins 7, Detroit Tigers 4
Chicago White Sox 2, Texas Rangers 0
Washington Nationals 7, Chicago Cubs 5 – 11 Innings
Twins 7, Tigers 4 – Cron, Schoop power Twins to 7-4 win over Tigers
C.J. Cron and Jonathan Schoop homered, Martin Perez pitched six solid innings and the Minnesota Twins beat the last-place Detroit Tigers 7-4 on Sunday to win two of three in the weekend series.  Minnesota increased its AL Central lead to 3 ½ games over the Cleveland Indians, who lost to Kansas City at home 9-8 in 10 innings.  Cron's three-run shot to center field broke open a 2-0 game in the fourth and gave Perez (9-5) plenty of cushion to work with. The left-hander allowed two runs and five hits for his first win since July 5. It was the second time in his last three starts that Perez went six innings and yielded two or fewer runs. Tigers lefty Matthew Boyd (6-10) permitted just four hits but was tagged for seven runs in six innings. He walked a season-high five, including the leadoff batter in each of the first three innings.
White Sox 2, Rangers 0 – Lopez throws 5 no-hit innings, ChiSox top Rangers 2-0
Reynaldo Lopez pitched five no-hit scoreless innings before leaving with dehydration and flu-like symptoms, and the Chicago White Sox went on to beat the Texas Rangers 2-0 on Sunday. Aaron Bummer replaced Lopez to start the sixth. The first batter he faced, Shin-Soo Choo, lined a single to left on a 1-0 pitch for the Rangers' only hit. Jose Abreu drove in both White Sox runs to reach 100 RBIs for the fifth time in six seasons. Adam Engel had two of Chicago's five hits. Lopez (8-11) struck out six and allowed four baserunners while throwing 52 of 80 pitches for strikes. The right-hander walked two and hit Nick Solak with a pitch. Jose Trevino reached on the first of two errors by shortstop Tim Anderson. Bummer, Evan Marshall, Jace Fry and Alex Colome followed with a scoreless inning each. Colome worked around a walk in the ninth to earn his 25th save. Lopez rebounded from two straight losses when he allowed eight runs in 12 innings. In his last nine starts, the 25-year-old is 4-3 with a 2.82 ERA.
Nationals 7, Cubs 5 – 11 Innings – Rendon leads Nationals past Cubs 7-5 for 5th straight win
Anthony Rendon homered and had four hits, including an RBI single in the 11th inning, and the Washington Nationals beat the Chicago Cubs 7-5 on Sunday for their fifth straight victory.  Juan Soto added three hits and Stephen Strasburg struck out 10 in six innings, helping Washington finish off its first sweep of Chicago since September 2012. The Nationals outscored the Cubs 23-10 in the three-game series.  Kyle Schwarber, Addison Russell and Victor Caratini homered for Chicago, which had won five in a row before Washington rolled into town. Cole Hamels pitched two-run ball into the sixth, helped by a couple of strong defensive plays behind him. Washington grabbed the lead for good when Howie Kendrick scored on Tyler Chatwood's wild pitch with Rendon at the plate in the 11th. Rendon then drove in Trea Turner with a single to left off Chatwood (5-2). Daniel Hudson (7-3) pitched two innings for the win.
Today
Cubs, White Sox, and Tigers are off
LLWS – Louisiana wins LLWS
Louisiana has claimed its first Little League World Series title. Marshall Louque hit a pair of doubles and drove in three runs to back Egan Prather in Louisiana's 8-0 rout of Curacao. Prather threw a two-hitter for the team from River Ridge near New Orleans, capping a tournament in which he won two games and struck out 19 over 14 1/3 innings. Louisiana took the title after falling into the loser's bracket with an opening-game loss to Hawaii.
Tennis – US Open – Barthel out, Flipkens in US Open
Mona Barthel has pulled out of the U.S. Open because of an injured right foot, allowing 2013 Wimbledon semifinalist Kirsten Flipkens to get into the field. Flipkens lost in qualifying at Flushing Meadows but now will participate in the main draw for the 11th time.  The main draw begins play on Monday.
Golf – PGA – McIlroy takes FedEx bonus
Rory McIlroy has captured the biggest cash payout in golf history by surging past Brooks Koepka in the final round of the Tour Championship at East Lake to win the FedEx Cup and its $15 million prize. One shot behind, McIlroy took the lead with a three-shot swing on No. 7 and never let Koepka or Xander Schauffele catch him. McIlroy closed with a 4-under 66, a score that would have won the Tour Championship in any scoring format. He finished four shots ahead of Schauffele. McIlroy joined Tiger Woods as the only players to win the FedEx Cup twice since it began in 2007. Meanwhile, Atlanta police say six people injured by debris from a lightning strike at the Tour Championship on Saturday have been treated and released. A powerful bolt struck a 60-foot pine near the 16th fairway about 30 minutes after the third round was suspended because of storms in the area.
Golf – LPGA – Ko takes LPGA event
Top-ranked Jin Young Ko closed with an 8-under 64 to win the CP Women's Open by five shots over Nicole Broch Larsen. The South Korean pulled away with six birdies on the back nine to finish the tournament at 26-under. Defending champion Brooke Henderson of Canada finished in a third-place tie with American Lizette Salas, who fired a 64.
Golf – Champions – Jobe storms back to win Boeing Classic
Brandt Jobe rallied from seven strokes down to win the Boeing Classic for his second PGA Tour Champions title. Jobe fired a final-round 9-under 63 and finished at 18 under, three shots ahead of Tom Pernice Jr. Jobe's come-from-behind victory spoiled a bid by Fred Couples to win his hometown tournament. Couples held a five-shot lead going into the final round
before struggling on Sunday.
WNBA – Women's National Basketball Association
Last Night
Chicago Sky 94, Phoenix Mercury 86
Indiana Fever 63, Seattle Storm 54
Sky 94, Mercury 86 – Sky pull away late to beat Mercury 94-86
Allie Quigley scored 24 points and passed 1,000 career made field goals to help the Chicago Sky beat the Phoenix Mercury 94-86 on Sunday.  Courtney Vandersloot added nine points, nine rebounds and 13 assists for the Sky (18-11), who have won three straight and are in the hunt for a first-round bye in the playoffs. Chicago pulled away with an 8-0 run sparked by Stephanie Dolson's layup with 2 minutes left and capped at 92-82 on Vandersloot's pair of free throws with a minute to go. Diamond DeShields had 18 points, Cheyenne Parker added 14 points and 12 rebounds, and Astou Ndour had 13 points and 10 rebounds for the Sky. Brittney Griner had a season-high 34 points for the Mercury (13-15). DeWanna Bonner added 18 points, 11 rebounds and five assists. Diana Taurasi had 12 points in her return from a hamstring injury and a one-game suspension. In just her second game of the season, she made all eight of her free throws but struggled from the field with 2-of-13 shooting.
Fever 63, Storm 54 – McCowan leads Fever over Storm 63-54
Teaira McCowan had 22 points and 19 rebounds and the Indiana Fever kept their slim playoff hopes alive with a 63-54 win over the Seattle Storm on Sunday.  Seattle clinched a playoff spot earlier on Sunday with the benefit of the New York Liberty's 101-72 loss to the Washington Mystics. The Fever trail Phoenix by 3 ½ games for the final playoff spot and have five games left. McCowan had the second best rebounding effort by any player in the WNBA this season. The Connecticut Sun's Jonquel Jones had 22 rebounds against the Sparks on May 31. Kelsey Mitchell added 13 points and Candice Dupree scored 12 for the Fever (10-19). McCowan was 9 of 15 from the field and grabbed six offensive rebounds. Natasha Howard had 14 points, nine rebounds, five assists for the Storm (15-14). Howard reached 200 career blocks with her first rejection of the night and finished with two more to improve her total to 202.
NCAA – Safe Bet: Vegas set to bid to host numerous NCAA events
Las Vegas is set to bid on nearly a half dozen different NCAA championship events, including women's basketball.  The NCAA will start accepting bids Monday on nearly two dozen sports championships over all three divisions. This is the first year that Las Vegas is eligible to bid after the governing body for college sports indefinitely suspended a ban last year that prevented events from being hosted in states that accept wagers on single games. George Kliavkoff, who is MGM's President of Entertainment and Sports, told The Associated Press last week that his group — in conjunction with the Las Vegas Convention and Visitor Authority — plan on bidding to host the women's basketball regional, as well as at least five other sports. Other sports that Las Vegas would be interested in for the 2023-26 seasons include the Frozen Four, wrestling and women's volleyball championships. The Nevada city is expected to put in bids for all of those events. The NCAA women's basketball committee suggested changing the format for the women's basketball regionals starting in 2023 by having two cities host eight teams each in the Sweet 16, instead of having four sites. Las Vegas would have no problems hosting eight teams and their fans in the new format. While the men's basketball Final Four isn't in this bid cycle, regionals are available from 2023-26. The men's basketball committee visited Las Vegas earlier this year and toured the new Oakland Raiders football stadium that will be ready next year.
MWL – Midwest League Baseball
Yesterday
Lansing 3, Great Lakes 2
West Michigan 4, Fort Wayne 2
South Bend at Bowling Green, ppd.
Tonight
South Bend at Bowling Green, 6:05 p.m. (DH)
Great Lakes at Lansing, 7:05 p.m.
Fort Wayne at West Michigan, 7:05 p.m.
MHSAA – High School Sports
Tonight
Boys Soccer
Vicksburg at St. Joseph, 6:30 p.m.
Lakeshore at Kalamazoo Loy Norrix, 6:30 p.m.
Michigan Lutheran at Lawrence, 5:00 p.m.
Cassopolis at Bridgman, 5:00 p.m.
New Buffalo at Howardsville Christian, 5:00 p.m.
Coloma at Dowagiac, 5:00 p.m.
Berrien Springs at Three Rivers, 5:00 p.m.
Lawton at Harper Creek, 6:00 p.m.
Covert at South Haven, 6:30 p.m.
Watervliet at Hartford, 5:00 p.m.
Mattawan at Kalamazoo Hackett, 6:30 p.m.
Gull Lake at Paw Paw, 6:30 p.m.
Constantine at Sturgis, 6:00 p.m.
Hastings at Otsego, 6:30 p.m.
Kalamazoo Lakeside at Bloomingdale, 6:00 p.m.
Battle Creek Lakeview at Plainwell, 6:30 p.m.
Parchment at Kalamazoo Central, 6:30 p.m.
Girls Volleyball
Niles, Otsego, Parchment at Vicksburg, 4:00 p.m.
River Valley at Hartford, 7:00 p.m.
Gobles at Allegan, 6:00 p.m.
Berrien Springs at New Buffalo, 5:00 p.m.
Fennville at South Haven, 6:00 p.m.