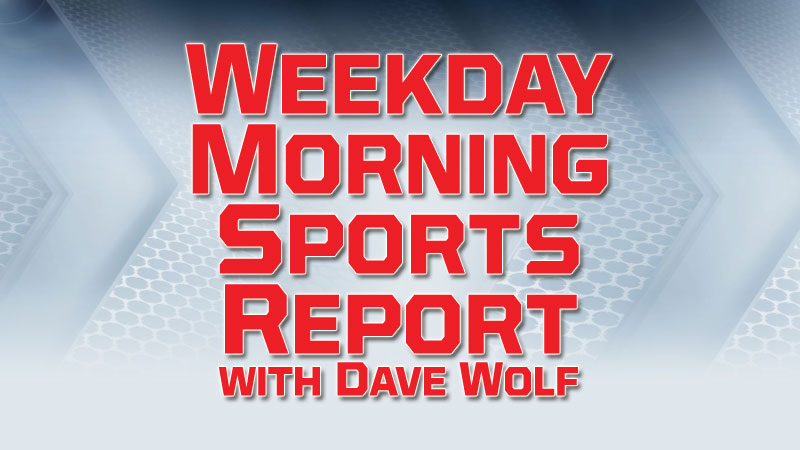 MLB – Major League Baseball
Yesterday
Tampa Bay Rays 5, Detroit Tigers 4
Los Angeles Angels 9, Chicago White Sox 2
Chicago Cubs 7, Pittsburgh Pirates 1
Rays 5, Tigers 4 – Choi's has 2-run single in 9th, Rays beat Tigers 5-4
Ji-Man Choi's two-run single in the bottom of the ninth completed a rally from a late three-run deficit and gave the Tampa Bay Rays a 5-4 victory over the Detroit Tigers on Sunday.  The Rays trailed 4-1 after seven before coming back with two in the eighth and then the winning hit in the ninth. Travis d'Arnaud reached to open the ninth against Joe Jimenez (3-7) on shortstop Gordon Beckham's throwing error and went to second when Willy Adames walked. The Rays loaded the bases on Mike Brosseau's one-out infield single before Choi singled to center. Tommy Pham hit a two-run homer in the eighth off Buck Farmer that pulled the Rays within 4-3. Tampa Bay pitchers set a three-game series team record by recording 49 strikeouts, including 12 on Sunday. Houston holds the major league record of 52, coming against Baltimore May 24-26, 2016. Matthew Boyd struck out nine over seven strong innings and Harold Castro homered and had three RBIs for the Tigers, who have a major league-worst 37-84 record. Boyd allowed one run, two hits and two walks. The lefty has 201 strikeouts in 153 innings.
Angels 9, White Sox 2 – Ohtani, 3 other Angels homer in 9-2 win over White Sox
Shohei Ohtani, Kole Calhoun, Matt Thaiss and Anthony Bemboom all homered to lead the Los Angeles Angels to a 9-2 victory over the Chicago White Sox on Sunday.  Ohtani hit his first home run since July 27 and just his second since the All-Star break. He has a nine-game hitting streak, the longest of his young career.  Calhoun added his career-high 27th homer, a solo shot in the fourth inning. He hit 26 home runs in 2015 but hadn't hit more than 19 in a season since. He also had his 100th hit of the season and 50 of those have gone for extra bases.  It was the first home run of Bemboom's career, coming in his 17th career at-bat.  The Angels have won four of the last five games, taking three of four in the weekend series.  Eloy Jiménez homered and tripled for the White Sox.
Cubs 7, Pirates 1 – Quintana, Rizzo lead Cubs past Pirates 7-1 at LLWS
Jose Quintana pitched seven crisp innings, Anthony Rizzo hit a two-run homer and the Chicago Cubs beat the Pittsburgh Pirates 7-1 on Sunday night in the MLB Little League Classic.  Nicholas Castellanos and Jason Heyward also connected as Chicago earned its second straight win since consecutive heartbreaking losses to the Phillies and Pirates.  The Cubs took two of three in the unusual weekend set and remain in a virtual tie with St. Louis for the top spot in the NL Central. It was the first road series win for Chicago since May 17-19 against Washington.
Tonight
Chicago White Sox (Nova 8-9) at Minnesota (Gibson 11-5), 8:10 p.m.
Detroit (Jackson 3-5) at Houston (Cole 14-5), 8:10 p.m.   WSJM Sports/Cosy-FM 7:45
Cubs are off
Golf – PGA – Thomas wins at Medinah
Justin Thomas has the No. 1 seed in the FedEx Cup finale after capturing the BMW Championship at Medinah (meh-DY'-nuh). Thomas entered the final round with a six-shot lead, but he was only two strokes ahead until he carded three birdies in a five-hole stretch on the back nine. He closed with a 4-under 68 for a three-shot win over Patrick Cantlay, who fired a 65.  The top 30 advance to the Tour Championship. Masters champion Tiger Woods will not be among them to defend his title at East Lake.
NFL – National Football League Preseason – Week 2
Friday
New York Giants 32, Chicago Bears 13
Saturday
Houston Texans 30, Detroit Lions 23
Tonight
San Francisco at Denver, 8:00 p.m.
NFL – Bears release Elliott Fry, leaving Eddy Pineiro as kicker
The Chicago Bears' kicking competition is over, for now, with Eddy Pineiro the winner. The Bears announced Sunday that Elliott Fry was released after an offseason and preseason competition with Pineiro and several other kickers to replace Cody Parkey.  The Bears had been looking for a kicker since cutting Parkey following his "double-doink" field goal miss of 43 yards in their 16-15 playoff loss to the Philadelphia Eagles.  Coach Matt Nagy said Pineiro had not necessarily won the job for the regular-season opener against Green Bay on Sept. 5.  Nagy said it was a good time to make the decision between the two because it gives Pineiro a chance to prove himself before final roster cutdowns by other teams put more kickers on the market.  Fry was among the first kickers the Bears brought in. At one point, they had nine trying out at Halas Hall in the offseason. Fry came in after the Alliance of American Football folded. He kicked in college for South Carolina and had kicked in the AAF for Orlando. The Bears acquired Pineiro in a trade with Oakland for a conditional seventh-round draft pick in 202
NFL – Cedric Benson, prolific rusher at UT who played in NFL, dies
Former NFL and Texas running back Cedric Benson, one of the most prolific rushers in NCAA and University of Texas history, has died in a motorcycle accident in Texas. He was 36.  Benson's attorney, Sam Bassett, says Austin law enforcement told him that Benson was killed in a motorcycle accident Saturday night. One of the top high school recruits in the country out of Midland, Texas, Benson was a key player in the Longhorns' resurgence under former coach Mack Brown. Benson played at Texas from 2001-2004. He won the Doak Walker award given to the nation's top running back in 2004. Benson was drafted No. 4 overall by the Chicago Bears in 2005. He also played for the Cincinnati Bengals and Green Bay Packers.
NASCAR – Investigators: Earnhardt's plane bounced, went off runway
Investigators say the plane carrying NASCAR great Dale Earnhardt Jr. and his family bounced, veered off the runway and ended up on a Tennessee state highway during a crash landing.  During a news conference on Thursday, Elizabethton police chief Jason Shaw says "it's just the grace of the good Lord that a vehicle didn't get struck by the plane." National Transportation Safety Board investigators obtained surveillance video that included footage of the crash. NTSB investigators plan to issue a preliminary report in about a week. NTSB investigator Ralph Hicks says the Cessna Citation Latitude had left Statesville, North Carolina, about 20 minutes prior to the 3:40 p.m. crash. Earnhardt was with wife Amy, 15-month-old daughter Isla, a dog and two pilots. Earnhardt was scheduled to be part of NBC's broadcast crew for Saturday's Cup Series race at Bristol Motor Speedway but opted after the crash to take the weekend off to be with his family.
WNBA – Women's National Basketball Association
Last Night
Las Vegas Aces 100, Chicago Sky 85
Washington Mystics 107, Indiana Fever 68
MWL – Midwest League Baseball
Yesterday
West Michigan 4, Lake County 2
South Bend 9, Great Lakes 5
Lansing 9, Dayton 6
Tonight
Lake County at West Michigan, 7:05 p.m.
South Bend at Great Lakes, 7:05 p.m.
Dayton at Lansing, 7:05 p.m.
MHSAA – High School Sports
Today
Boys Soccer
St. Joseph at Battle Creek Central, 6:30 p.m.
Buchanan at Lake Michigan Catholic, 5:00 p.m.
Dowagiac at Niles, 5:30 p.m.
Schoolcraft at Berrien Springs, 5:00 p.m.
Parchment at Constantine, 5:00 p.m.
East Grand Rapids at Gull Lake, 6:30 p.m.
Battle Creek Lakeview at Harper Creek, 6:30 p.m.
Otsego at Kalamazoo Christian, 5:00 p.m.
Bangor at Comstock, 4:00 p.m.
Bloomingdale at Fennville, 6:00 p.m.
Kalamazoo Lakeside at Marcellus, 5:00 p.m.