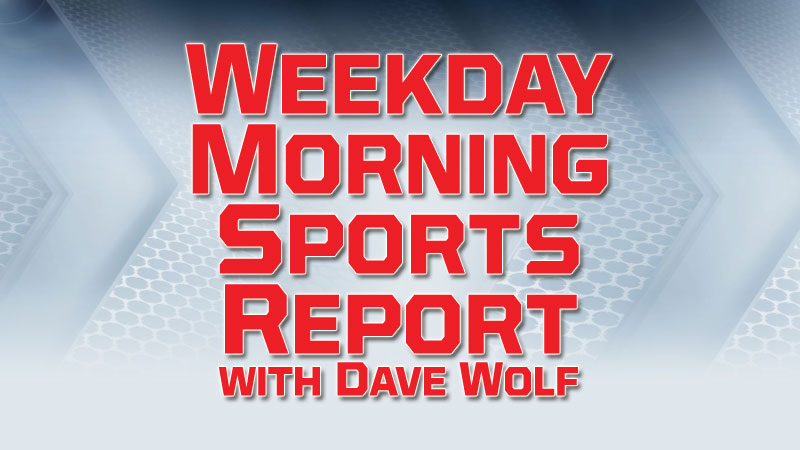 MLB – Major League Baseball
Yesterday
Cleveland Indians 8, Detroit Tigers 0
New York Yankees 10, Chicago White Sox 3
Los Angeles Dodgers 3, Chicago Cubs 2
Indians 8, Tigers 0 – Bauer pitches 1st shutout as a pro, Indians beat Tigers 8-0
Trevor Bauer pitched his first shutout as a pro, ending the longest winless streak of his career as the Cleveland Indians beat the Detroit Tigers 8-0 Sunday for a three-game sweep.  Bauer (5-6) gave up four hits, struck out eight and walked none. This was his 224th start since being drafted out of UCLA, including 166 in the majors.  The 28-year-old righty had been 0-5 in his previous eight starts before dominating the Tigers in his third career complete game. Harold Castro hit a leadoff triple in the second, but Bauer stranded him with a popup, a groundball and a strikeout.  Rookie Oscar Mercado drove in four runs and Jason Kipnis homered and drove in three. The Indians are 18-7 against Detroit since the beginning of last season and outscored them 25-6 in this set at Comerica Park. Spencer Turnbull (3-6) allowed a season-high six earned runs on 10 hits and two walks in five innings. The Tigers have lost 17 of 19 at home and are 7-22 overall since May 13.
Yankees 10, White Sox 3 – Paxton effective as Yanks gain series split with 10-3 rout
James Paxton pitched six effective innings, Brett Gardner and Austin Romine each had four RBIs and the New York Yankees cruised past the Chicago White Sox 10-3 on Sunday.  Gardner and Romine, the backup catcher behind Gary Sánchez, each drove in two runs with singles in New York's five-run third. Cameron Maybin added a solo shot in the seventh as the Yankees homered for the 19th straight game, and pulled away to win their second straight and gain a split of the four-game series.  Paxton (4-3) allowed eight hits and allowed two runs for his first win since April 26. The left-hander struck out seven and walked one after being roughed up by the Mets for six runs in 2 2/3 innings last Tuesday.  José Abreu lined a solo shot among three hits and James McCann homered and had two RBIs as the White Sox slipped two games under .500.
Dodgers 3, Cubs 2 – Dodgers edge Cubs 3-2 with late-game heroics
Russell Martin singled in the go-ahead run in the eighth inning, Alex Verdugo made a game-saving catch for the game's final out and the Los Angeles Dodgers rallied to beat the Chicago Cubs 3-2 Sunday night.  Cody Bellinger hit his 23rd homer in front of his parents on Father's Day. Martin struck out in his first three at-bats before singling to left off Steve Cishek (1-4). Chris Taylor came around from second base after he walked to open the inning. He slid headfirst and his helmet went flying as the throw from Kris Bryant sailed past catcher Willson Contreras. The series featured 13 home runs and 18 of 24 runs scored on homers, with the NL West-leading Dodgers taking three of four. Kenley Jansen earned his 21st save
Tonight
Cubs, Tigers and White Sox are all off
Golf – PGA – Woodland captures first major title
Gary Woodland has captured his first major golf champion by holding off the two-time defending U.S. Open champion.  Woodland closed with a 30-foot putt for birdie to finish three strokes ahead of Brooks Koepka in the Open at Pebble Beach. The Kansas native shot a 2-under 69 on Sunday for a 13 under total.  Koepka was within one shot of the lead with five holes remaining before closing with pars the rest of the way. Woodland's bogey on the par-3 12th allowed Koepka to close the gap, but he birdied the par-5 14th to regain a two-stroke edge.  Woodland is the fifth player to break 70 in all four rounds of the U.S. Open. He also beat by one shot the score Tiger Woods posted during his 15-shot victory at Pebble in the 2000 U.S. Open.  Koepka fell short in his quest to become the first player since Willie Anderson in 1905 to win three straight U.S. Opens. Xander Schauffele, Jon Rahm, Chez Reavie and Justin Rose finished in a four-way tie for third and 7 under.
Golf – LPGA – Henderson breaks Canadian win record
Brooke Henderson has become the winningest Canadian professional golfer. Henderson won the Meijer LPGA Classic for his ninth career victory. She broke a tie with Sandra Post for the Canadian record on the LPGA Tour and also moved ahead of George Knudson and Mike Weir for the overall country mark.  The 21-year-old Henderson led wire-to-wire for her second victory in three years at Blythefield Country Club, closing with a 2-under 70. She also matched the tournament record of 21 under that she set in 2017. Lexi Thompson finished in a three-way for second with Su Oh and Nasa Hatakoa at 20 under.
NCAABSB – NCAA Baseball – College World Series
Yesterday
Vanderbilt 3, Louisville 1
Mississippi State 5, Auburn 4
Today
Texas Tech vs. Arkansas, 2 p.m.                      (losers bracket)
Michigan vs. Florida State, 7:00 p.m.             (winners bracket)
FIFA – 2019 Women's World Cup – France
Yesterday
USA 3, Chile 0
Sweden 5, Thailand 1
Today
China vs. Spain, 12:00 p.m.
South Africa vs. Germany, 12:00 p.m.
Nigeria vs. France, 3:00 p.m.
South Korea vs. Norway, 3:00 p.m.
USA 3, Chile 0 – Yanks blank Chile
The U.S. women's soccer team has advanced to the round of 16 at the Women's World Cup by improving to 2-0. Carli Lloyd scored twice and the Americans followed Tuesday's 13-0 thrashing of Thailand with a 3-0 shutout of Chile. All three goals came in the first half, and the celebrations were more muted after the team was criticized for celebrating goals even after victory against Thailand was well in hand. Sweden also advanced out of Group F with a victory 5-1 victory over Thailand.
MWL – Midwest League Baseball
Yesterday
South Bend 4, West Michigan 3
Lansing 2, Bowling Green 1
Great Lakes 6, Dayton 3
Tonight
No games tonight – All Star Break
Home Run Derby at South Bend

MHSAA – High School Sports
Saturday
Baseball – State Championship
At Michigan State University
D1: Portage Northern 10, Rockford 4
D2: Orchard Lake St. Mary's 8, Grand Rapids CC 1
D3: Homer 4, Grosse Pte. Woods U. Liggett 0
D4: Petersburg Summerfield 9, Saginaw Nouvel 0
Softball – State Championship
At Michigan State University
D1: Warren Regina 3, Howell 2 – 8 Innings
D2: Escanaba 7, Lakeshore 3
D3: Millington 8, Schoolcraft 0
D4: Unionville-Sebewaing 3, Kalamazoo Christian 1
Girls Soccer – State Championship
At Michigan State University
D1: Novi 5, Plymouth 0
D2: Bloomfield Hills Marian 2, GR Forest Hills Northern 1 – OT
D3: GR South Christian 3, Essexville Garber 0
D4: Royal Oak Shrine Catholic 4, Kalamazoo Christian 0