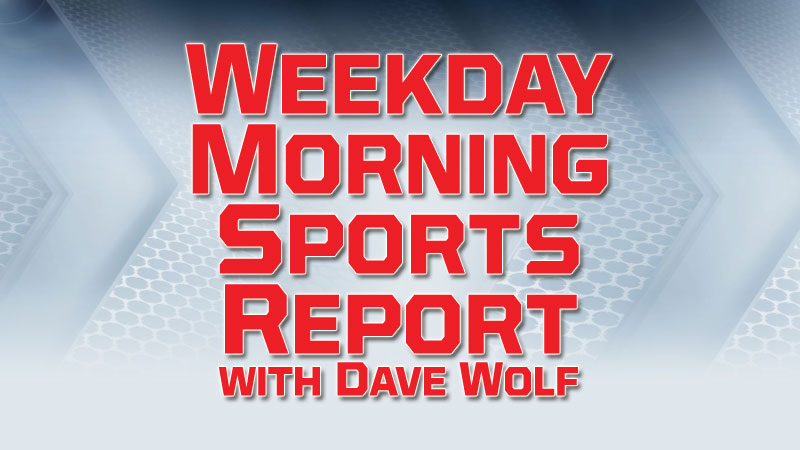 MLB – Major League Baseball
Yesterday
Oakland A's 5, Detroit Tigers 3 – Suspended – Bot 7 – will resume 9/6 in Oakland.  
Toronto Blue Jays 5, Chicago White Sox 2
Chicago Cubs 6, Washington Nationals 5
A's at Tigers, suspended – Athletics-Tigers game suspended in 7th with A's up 5-3
The Oakland Athletics led the Detroit Tigers 5-3 in the bottom of the seventh inning Sunday when the game was suspended because of rain. Oakland scored twice in the top of the seventh to take the lead, but the teams were unable to complete the inning before it began to rain hard and the tarp was brought onto the field. The game will resume Sept. 6 before the Tigers play a series in Oakland.  The four-game series this weekend marked Oakland's only scheduled trip to Detroit this season.  Play was called Sunday after a delay of 1 hour, 41 minutes. Stephen Piscotty hit a tiebreaking, two-run double in the seventh, putting Oakland in position for its 16th straight victory over the Tigers — but the A's will have to wait a while before trying to close it out.  Mike Fiers allowed three runs in six innings for Oakland. Fiers pitched for the Tigers last season before he was traded to the A's in August.  Gregory Soto gave up three runs in four innings for Detroit, which was trying to snap a six-game losing streak.
Blue Jays 5, White Sox 2 – Guerrero Jr. homers again, Blue Jays beat White Sox 5-2
Vladimir Guerrero Jr. hit another home run, Danny Jansen and Billy McKinney also connected and the Toronto Blue Jays beat the Chicago White Sox 5-2 on Sunday.  Guerrero has hit all four of his homers in the last six games. The highly touted 20-year-old didn't homer in his first 13 games after making his major league debut in late April.  Guerrero's two-run drive broke a 1-all tie in the eighth inning. Jansen added a two-run homer in the ninth.  José Abreu drove in two runs for the White Sox.  Daniel Hudson (3-1) worked a scoreless seventh. Ken Giles gave up an RBI double to the first batter he faced, then got four outs for his 10th save.  Kelvin Herrera (1-3) took the loss.
Cubs 6, Nationals 5 – Rizzo homers, Cubs hold off Nationals' rally for 6-5 win
Anthony Rizzo homered, Albert Almora Jr. had three hits and the Chicago Cubs held off the Washington Nationals for a 6-5 victory Sunday night.  Chicago led 6-1 before Washington closed to within a run on a three-run homer by Anthony Rendon in the sixth inning and a solo home run by Howie Kendrick in the seventh. Kyle Hendricks (4-4) retired the first 11 Washington batters and didn't allow a hit until Kurt Suzuki's single leading off the fifth, but finished by giving up four runs and six hits in 5 2/3 ininngs. Hendricks had been masterful in May, allowing just one earned run over his past three starts (25 innings).  Steve Cishek pitched a 2 1/3 scoreless innings for his fourth save as the Cubs took two of three from the Nationals and improved to 10-1-1 in their past 12 series.  Washington starter Jeremy Hellickson (2-3) allowed three runs and four hits with three walks in three innings.
Tonight
Chicago White Sox (Banuelos 2-3) at Houston (Peacock 4-2), 8:10 p.m.
Philadelphia (Arrieta 4-4) at Chicago Cubs (Darvish 2-3), 8:05 p.m.
Tigers are off
MLB – Maddon, Cubs drop protest over Doolittle's delivery
The Chicago Cubs have dropped their protest over the pitching delivery of Washington reliever Sean Doolittle.  Cubs manager Joe Maddon made the announcement before Sunday night's game against the Nationals.  Maddon came out twice in the ninth inning of a 5-2 loss Saturday night to complain to plate umpire Sam Holbrook about Doolittle. Maddon said he believed the left-handed Doolittle was tapping his right toe on the ground before coming to the plate. After being told Doolittle's delivery was legal, Maddon announced the Cubs were playing the game under protest.  Cubs reliever Carl Edwards Jr. was informed at the end of spring training that his delivery, which featured a similar toe-tap, was illegal. That ruling miffed Maddon and the Cubs. On Sunday, Maddon said the protest was done to protect Edwards.
NBA – 2019 NBA Playoffs – Round 3 – Conference Finals (Best of 7)
Last Night
Toronto Raptors 118, Milwaukee Bucks 112 – 2OT ers 111                              (MIL leads 2-1)
Raptors 118, Bucks 112 – 2OT – Raptors hold off Bucks
Kawhi Leonard scored eight of his game-high 36 points in double-overtime to lead the Toronto Raptors to a 118-112 victory over the Milwaukee Bucks. Pascal Siakam delivered 25 points and 11 rebounds as Toronto pulled within two games to one in the NBA's Eastern Conference finals. Giannis Antetokounmpo had 12 points and 23 rebounds for the Bucks, but he shot just 5-for-16 before fouling out 36 seconds into the second OT.
Tonight
Golden State Warriors at Portland Trailblazers, 9:00 p.m.                   (GSW leads 3-0)
NHL – 2019 NHL Stanley Cup Playoffs – Round 3 – Conference Finals (Best of 7)
Last Night
St. Louis Blues 5, San Jose Sharks 0                                                      (STL leads 3-2)
Blues 5, Sharks 0 – Blues move to brink of Cup final with 5-0 win over Sharks
Jaden Schwartz registered a hat trick and Vladimir Tarasenko scored on a penalty shot as the St. Louis Blues blanked the Sharks, 5-0 at San Jose to take a 3-2 lead in the NHL's Western Conference final. St. Louis held a 1-0 lead before Schwartz and Tarasenko scored during the first seven minutes of the second period. The Blues dominated the middle period by outshooting San Jose, 20-6. Schwartz also tallied twice in the third period to become the first player since Detroit's Johan Franzen in 2008 to register two hat tricks in the same postseason.
Golf – PGA – Koepka hangs on for 2nd straight PGA Championship crown
Brooks Koepka was able to win the PGA Championship for the second straight year, but he certainly made things interesting after dominating the first three rounds. Koepka carried a hefty seven-stroke advantage into the final round before completing a two-shot victory over Dustin Johnson. Koepka closed with a 4-over 74 that included four straight bogeys on the back nine. Johnson birdied No. 15 to get within one stroke of the lead, but he followed that with back-to-back bogeys to fall back. The 29-year-old Koepka will replace Johnson as the world's top-ranked golfer after joining Tiger Woods as the only repeat winners of the PGA Championship since it became a stroke-play tournament. Koepka finished 8 under in his fourth major title. Britain's Matt Wallace shot a 72 to finish in a third-place tie with Americans Jordan Spieth and Patrick Cantlay.
MWL – Midwest League Baseball
Yesterday
Lansing at Fort Wayne, cancelled
Great Lakes 11, West Michigan 9
South Bend 8, Dayton 4
Tonight
South Bend at Fort Wayne, 7:05 p.m.
Bowling Green at West Michigan, 7:05 p.m.
Great Lakes at Lansing, 7:05 p.m.
MHSAA – High School Sports
Today
Baseball
Benton Harbor at Michigan Lutheran, 4:30 p.m.
South Haven at Coloma, 4:00 p.m. (DH)
Dowagiac at Three Rivers, 4:00 p.m. (DH)
Brandywine at Parchment, 4:15 p.m. (DH)
Marcellus at Eau Claire, 4:30 p.m.
Watervliet at Gobles, 4:30 p.m.
Softball
Benton Harbor at Michigan Lutheran, 4:30 p.m.
South Haven at Coloma, 4:00 p.m. (DH)
Dowagiac at Three Rivers, 4:00 p.m. (DH)
Brandywine at Parchment, 4:15 p.m. (DH)
Buchanan at Edwardsburg, 4:15 p.m.
Marcellus at Eau Claire, 4:30 p.m.
Bloomingdale at Decatur, 4:30 p.m.
Watervliet at Gobles, 4:30 p.m.
Girls Soccer
Coloma at Lake Michigan Catholic, 4:00 p.m.
Michigan Lutheran at Comstock, 5:00 p.m.
South Haven at Watervliet, 4:30 p.m.
Plainwell at Otsego, 6:30 p.m.
Edwardsburg at Sturgis, 6:00 p.m.
Dowagiac at Paw Paw, 6:00 p.m.
Vicksburg at Three Rivers, 6:30 p.m.
Hartford at Bangor, 5:00 p.m.
Fennville at Holland Black River, 6:00 p.m.
Boys Golf
Lakeshore, St. Joseph at Edwardsburg Inv., 9:00 a.m.