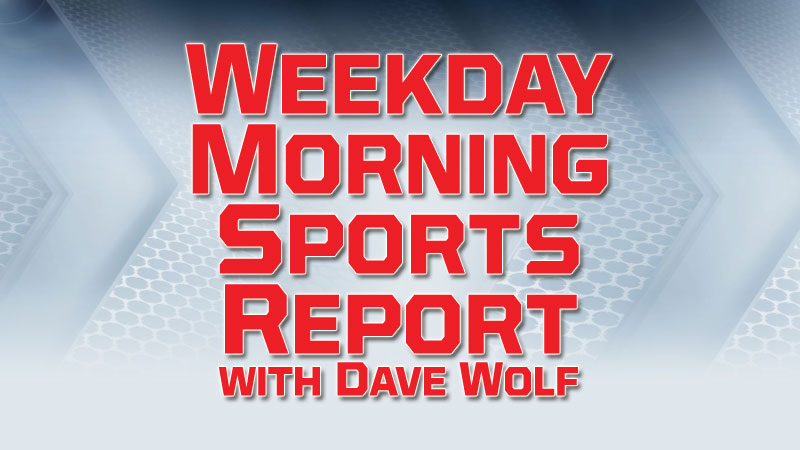 NCAAWBB – Women's College Basketball
Last Night
NCAA Championship – Amalie Arena – Tampa, FL
#1 Baylor 82, #1 Notre Dame 81
Baylor 82, Notre Dame 81 – Baylor holds off Notre Dame 82-81 for women's title
Baylor recovered after blowing a 17-point lead and losing a star player, beating Notre Dame 82-81 for the NCAA women's basketball championship Sunday night when 2018 tournament hero Arike Ogunbowale missed a foul shot in the final seconds. Chloe Jackson made a layup to put Baylor ahead with 3.9 seconds left. Notre Dame called timeout and inbounded to Ogunbowale, whose buzzer-beating jumper in the championship game lifted Notre Dame to last year's title. Ogunbowale was fouled trying for a layup, then missed the first of two free throws. She made the second, but the Irish never got the ball back.  The Lady Bears (37-1) won their first championship in seven years. Baylor was able to pull off the win without star forward Lauren Cox, who injured her knee late in the third quarter. The Irish were able to rally from a 14-point deficit in the third quarter to tie the game at 78.
NCAAMBB – Men's College Basketball
Tonight
NCAA Final Four – US Bank Stadium – Minneapolis, MN
#3 Texas Tech vs. #1 Virginia, 9:20 p.m.                  106.1 & 1400 WSJM Sports 6:30
MLB – Major League Baseball
Yesterday
Detroit Tigers 3, Kansas City Royals 1
Seattle 12, Chicago White Sox 5
Milwaukee 4, Chicago Cubs 2
Tigers 3, Royals 1 – Ross sharp, Tigers win 5th straight; KC drops 6th in row
Tyson Ross pitched seven impressive innings in his Comerica Park debut, and the Detroit Tigers extended their winning streak to five with a 3-1 victory over the Kansas City Royals on Sunday.  Ross (1-1) signed with the Tigers in the offseason, and this was the last current ballpark he hadn't pitched in. He allowed a run and five hits with a walk and eight strikeouts.  Rookie outfielder Christin Stewart, whose grand slam lifted Detroit to a win Saturday, drove in two more runs to help the Tigers complete a three-game sweep of their first home series. Joe Jimenez pitched the eighth for Detroit and Shane Greene finished. Greene has saves in all seven victories this season for the Tigers and has not blown any. 
Mariners 12, White Sox 5 – Vogelbach's 2 homers, 6 RBIs lead hot M's over ChiSox 12-5
Daniel Vogelbach homered twice, hit a bases-clearing double and set a career high with six RBIs, helping the Seattle Mariners beat the Chicago White Sox 12-5 Sunday to extend the best start in club history at 9-2.  Edwin Encarnación had a two-run homer and three hits for the Mariners, who have the AL's best record. Seattle has homered in each of its first 11 games to extend a franchise record and leads the major leagues with 26.  Tim Anderson doubled among his four hits for the White Sox, who have lost five of eight. Adam Engel hit a solo shot off Matt Festa, who gave up three runs in the seventh.  Wade LeBlanc (2-0) allowed six runs and six hits in six innings with six strikeouts and one walk.  Ivan Nova (0-1) allowed seven runs and seven hits in 2 1/3 innings.
Brewers 4, Cubs 2 – Yelich homers, Hader gets 8 outs, Brewers beat slumping Cubs
Christian Yelich homered and drove in three, Josh Hader completed an eight-out save and the Milwaukee Brewers beat the Chicago Cubs 4-2 Sunday. Zach Davies (1-0) pitched effectively into the sixth, helping Milwaukee win for the seventh time in eight games, including two of three against Chicago. The Brewers have won 15 of their last 16 regular season series dating to last year. The Cubs lost for the seventh time in eight games, dropping to 2-7.

Today
Tampa Bay (Snell 1-1) at Chicago White Sox (Rodon 1-1), 2:10 p.m.
Pittsburgh (Taillon 0-1) at Chicago Cubs (Lester 1-0), 2:20 p.m.
Tigers are off
NBA – National Basketball Association
Last Night
Charlotte Hornets 104, Detroit Pistons 91
Brooklyn Nets 108, Indiana Pacers 96
Hornets 104, Pistons 91 – Walker-led Hornets top Pistons 104-91, holding playoff hopes
Kemba Walker scored 20 of his 31 points in the first half to help the Charlotte Hornets build a big lead and they went on to beat the Detroit Pistons 104-91 Sunday.  Charlotte (38-42) has won three straight to cling to its chances of rallying for a playoff spot in the Eastern Conference.  The Pistons (39-41) have lost four in a row to possibly plummet from being a sixth-seeded team to missing the postseason for a third consecutive year and the ninth time in a decade.  Detroit was led by reserve point guard Ish Smith, who scored 20 points, for a team struggling offensively. Blake Griffin had 16 points on 5 of 18 shooting, looking like he's playing through an injury. Andre Drummond had 15 points and 23 rebounds and Wayne Ellington scored 14 points.
Nets 108, Pacers 96 – Nets end playoff drought with 108-96 win over Pacers
D'Angelo Russell scored 20 points and Joe Harris added 19 on Sunday, leading the Brooklyn Nets to a 108-96 victory over the Indiana Pacers and back into the NBA playoffs for the first time in four years.  The Nets moved into position to clinch when Miami lost in overtime at Toronto earlier in the day. It's also the first time since 2014-15 the Nets have not posted a losing record.  Domantas Sabonis finished with 17 points and 12 rebounds to lead the Pacers. Thaddeus Young scored 16 in a game coach Nate McMillan promised to closely monitor the minutes his players logged.
NHL – 2019 Stanley Cup Playoffs – Round 1 (best of 7)
Eastern Conference
Atlantic Division
(1) Tampa Bay vs. (WC2) Columbus
(2) Boston vs. (3) Toronto
Metropolitan Divisions
(1) Washington vs. (WC1) Carolina
(2) N.Y. Islanders vs. (3) Pittsburgh
Western Conference
Central Division
(1) Nashville vs. (WC2) Dallas
(2) Winnipeg vs. (3) St. Louis
Pacific Division
(1) Calgary vs. (WC1) Colorado
(2) San Jose vs. (3) Vegas