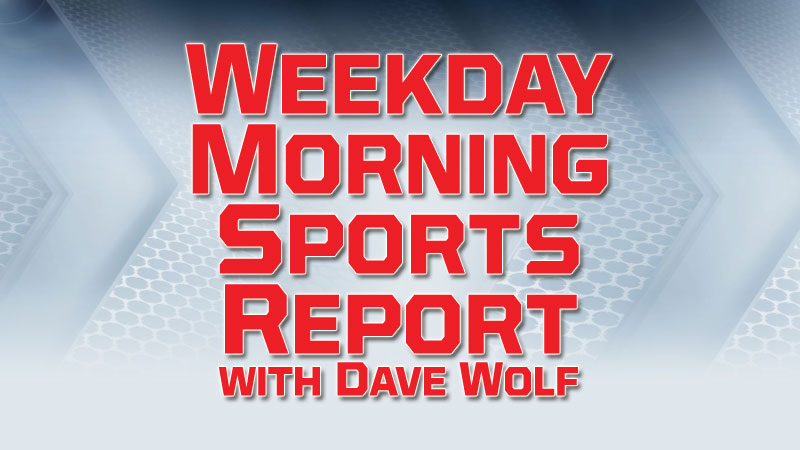 NFL – National Football League – Week 13
Yesterday
Tennessee Titans 31, Indianapolis Colts 17
Titans 31, Colts 17 – Blocked field goal helps Titans turn table with win at Indy
Tye Smith returned a blocked field goal 63 yards for the go-ahead touchdown with 5:02 left to play Sunday, helping Tennessee turn the tables at Indianapolis with a 31-17 victory.  The Titans (7-5) snapped a three-game losing streak in the series, winning for only the third time in the past 17 meetings. It also allowed Tennessee to leapfrog the Colts in the AFC South. Adam Vinatieri missed three field goals for Indy (6-6), with two being blocked including the decisive kick that Dane Cruikshank got his hand on. Vinatieri has missed 14 kicks this season — eight field goals and six extra points.
Thursday
Chicago 24, Detroit 20
Buffalo 26, Dallas 15
New Orleans 26, Atlanta 18
Sunday
Baltimore 20, San Francisco 17
Green Bay 31, N.Y. Giants 13
Pittsburgh 20, Cleveland 13
Cincinnati 22, N.Y. Jets 6
Tampa Bay 28, Jacksonville 11
Miami 37, Philadelphia 31
Washington 29, Carolina 21
L.A. Rams 34, Arizona 7
Kansas City 40, Oakland 9
Denver 23, L.A. Chargers 20
Houston 28, New England 22
Tonight
Minnesota Vikings at Seattle Seahawks, 8:15 p.m.              106.1 & 1400 WSJM Sports 7:30
NCAAFB – Alabama out of top 5 for first time in 4 years
Alabama dropped to No. 9 in The Associated Press college football poll, snapping the Crimson Tide's record streak of 68 appearances in the top five. The top four teams in the AP Top 25 presented by Regions Bank were unchanged, with LSU at No. 1, followed by Ohio State, Clemson and Georgia. Utah moved up to No. 5, followed by Oklahoma, Florida and Baylor. The Crimson Tide lost to Auburn in a wild Iron Bowl on Saturday to give it two regular-season losses for the first time since 2010. The four-spot drop by Alabama broke a string of top-five appearances that began Nov. 8, 2015.  The week before the Tide's run started it had been seventh, and it had been as low as 12th earlier that season. Alabama passed the old record for consecutive top-five appearances of 55 by Miami (Oct. 8, 2000-Oct. 26, 2003) last season. Wisconsin moved up three spots to No. 10 after routing Minnesota. The Gophers dropped six spots to No. 15.
1 LSU(40) 12-0
2 Ohio State(19) 12-0
3 Clemson(3) 12-0
4 Georgia 11-1
5 Utah 11-1
6 Oklahoma 11-1
7 Florida 10-2
8 Baylor 11-1
9 Alabama 10-2
10 Wisconsin 10-2
11 Auburn 9-3
12 Penn State 10-2
13 Oregon 10-2
14 Notre Dame 10-2
15 Minnesota 10-2
16 Memphis 11-1
17 Michigan 9-3
18 Iowa 9-3
19 Boise State 11-1
20 Appalachian State 11-1
21 Cincinnati 10-2
22 Virginia 9-3
23 Navy 9-2
24 USC 8-4
25 Air Force 10-2
NCAAFB – Michigan schools all bowl eligible
For the first time in history, all five of Michigan's Division 1 Bowl Subdivision schools are bowl eligible.  Teams have to have at least six victories to be eligible for a Bowl.  Michigan State became the final team to earn eligibility with a 19-16 win over Maryland on Saturday.  Central Michigan won the MAC-West at 8-4 and Western Michigan came in second at 7-5.   Eastern Michigan finished last in the MAC-West but still went 6-6.   Michigan at 9-3 has the best record of any of the state's FBS teams.
NCAA – Big Ten – Rutgers confirms Schiano return as coach
Greg Schiano (shee-AH'-noh) is returning to Rutgers. Athletic director Pat Hobbs announced Sunday that the university and Schiano reached a contract agreement a week after talks to bring back the 53-year-old former coach fell apart. The contract still must be approved by the schools' board of governors. It is scheduled to meet Tuesday to discuss the hiring. Schiano was coach at Rutgers from 2001-11. The Scarlet Knights went to a bowl game in six of Schiano's final seven seasons.
NCAAFB – NCAA Division II Football
Saturday
Second Round
Ferris State 37, Central Missouri 10


NHL – National Hockey League
Tonight
New York Islanders at Detroit Red Wings, 7:30 p.m.
St. Louis Blues at Chicago Blackhawks, 8:30 p.m.
NBA – National Basketball Association
Last Night
Detroit Pistons 132, San Antonio Spurs 98
Pistons 132, Spurs 98 – Wood scores career-high 28 as Pistons blow out Spurs
Christian Wood scored a career-high 28 points as the Detroit Pistons routed the San Antonio Spurs 132-98 on Sunday.  Luke Kennard added 20 points for the Pistons, who had lost eight of 10. Detroit had seven players score in double figures, including four reserves. The Spurs, who lost for the 11th time in 13 games, got 20 points from DeMar DeRozan. San Antonio shot 41% from the floor, including 27% on 3-pointers.  The Pistons led 59-51 at the half, outshooting the Spurs 51% to 41%. Detroit also had an 24-9 advantage in points off 3-pointers, but was hampered by nine turnovers.
Tonight
Indiana Pacers at Memphis Grizzlies, 8:00 p.m.
Chicago Bulls at Sacramento Kings, 10:00 p.m.
NCAAWBB – Women's College Basketball
Yesterday
Michigan 80, Morgan State 48
Binghamton 78, Eastern Michigan 67
NCAAHKY – College Hockey
Yesterday
(11) Ohio State 2, Michigan State 0
Michigan 3, (19) Wisconsin 1
ECHL – ECHL Hockey League
Last Night
Fort Wayne Komets 5, Kalamazoo Wings 2
Toledo Walleye 5, Wheeling Nailers 4
MHSAA – High School Athletics
Friday
Football – State Championship at Ford Field
Division 8
Reading 33, Beal City 6
Division 2
Muskegon Mona Shores 35, Detroit MLK 26
Division 6
Monroe St. Mary's 7, Maple City Glen Lake 0
Division 4
GR Catholic Central 44, Detroit Country Day 0
Saturday
Football – State Championship at Ford Field
Division 7
Pewamo-Westphalia 14, Jackson Lumen Christi 0
Division 1
Davison 35, Brighton 25
Division 5
Lansing Catholic 31, Almont 17
Division 3
River Rouge 30, Muskegon 7
Today
Girls Basketball – Season Opener
Lake Michigan Catholic at Colon, 7:30 p.m.
Berrien Springs at Watervliet, 7:00 p.m.