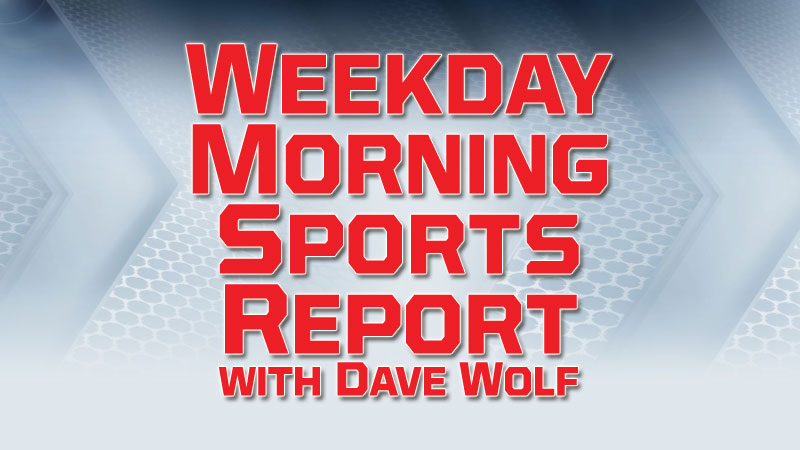 NFL – National Football League – Week 8
Last Night
Detroit Lions 31, New York Giants 26
Los Angeles Chargers 17, Chicago Bears 16
Indianapolis Colts 15, Denver Broncos 13
Lions 31, Giants 26 – Stafford-led Lions beat Giants 31-26 and end 3-game skid
Matthew Stafford threw two of his three touchdown passes to Kenny Golladay and the Detroit Lions snapped a three-game losing streak with a 31-26 victory over the slumping New York Giants on Sunday.  The Lions (3-3-1) took a two-TD lead in the first quarter and Stafford's 41-yard flea flicker to Golladay early in the fourth put them ahead by 12 points.  New York (2-6) turned the ball over on downs at the Lions 39 with 6:25 and at their 14 with 3:27 left, but it had another chance to come back.  Giants rookie Daniel Jones threw a 4-yard TD pass to Saquan Barkley and an extra point pulled them within five points late in the game. The ensuing onside kick went out of bounds, sealing Detroit's victory.  The Giants have lost four games in a row before the end of October for the second straight season.  Stafford finished 25 of 32 for 342 yards with three touchdowns and an interception.
Chargers 17, Bears 16 – Rivers, Chargers beat Bears 17-16 after Pineiro misses FG
Chicago kicker Eddy Pineiro missed a 41-yard field goal as time expired and the Los Angeles Chargers hung on to beat Chicago 17-16 on Sunday.  The Bears (3-4) took over at their 35 with 1:33 remaining and had a chance to win it after driving all the way to the 21. Chicago had quarterback Mitchell Trubisky take a knee with about 40 seconds left rather than try to get closer to the goal line. And Pineiro, who hit an upright on a miss earlier, hooked the potential winner wide left as time expired.  That allowed the Chargers (3-5) to snap a three-game losing streak and avoid their first 0-4 October since 2000, while the Bears dropped their third in a row. Los Angeles also picked up its first victory in seven road games all-time against Chicago and its first win at Soldier Field after losing four.  Trubisky completed 23 of 35 passes for 253 yards an interception. But the Bears came away with just one touchdown and three field goals in five trips inside the 20.
Colts 15, Broncos 13 – Vinatieri's final kick gives Colts 15-13 win over Broncos
Adam Vinatieri made a 51-yard field goal with 22 seconds left Sunday to help the Indianapolis Colts rally for a 15-13 victory over Denver.  The NFL's career scoring leader overcame two earlier misses to keep Indy (5-2) atop the AFC South with its third straight victory.  Denver (2-6) has lost two in a row.
Tonight
Miami Dolphins at Pittsburgh Steelers, 8:15 p.m.               106.1 & 1400 WSJM Sports 7:30
MLB – 2019 World Series – (Best of 7)
Last Night
Houston Astros 7, Washington Nationals 1                                           (HOU leads 3-2)
Astros 7, Nationals 1 – Cole pitches Astros to 3-2 Series lead over Nats
The Houston Astros handed the ball to Gerrit Cole, and he gave them a firm grip on the World Series.  Cole looked exactly like the stud who dominated baseball most of this season, bouncing back from a Game 1 clunker to pitch the Astros to a 7-1 win Sunday night and a 3-2 lead.  Minus ailing ace Max Scherzer, the Nationals were no match in this Washington wipeout.  Rookie Yordan Álvarez and Carlos Correa hit early two-run homers off emergency starter Joe Ross as Houston won its third straight at Nationals Park. Scherzer beat Cole in the opener, but was scratched just 3½ hours before game time because of an irritated nerve near his neck that could finish him for the Series.  With the road team winning every time so far, Houston heads home with a chance to claim its second title in three years. Justin Verlander gets the first try when he starts against Stephen Strasburg in Game 6 Tuesday night at Minute Maid Mark.


NHL – National Hockey League
Last Night
St. Louis Blues 5, Detroit Red Wings 4 – OT
Chicago Blackhawks 5, Los Angeles Kings 1
Blues 5, Red Wings 4 – OT – David Perron scores in OT to lift Blues past Red Wings, 5-4
David Perron scored at 1:28 of overtime to give the St. Louis Blues a 5-4 victory over the Detroit Red Wings on Sunday night.  The Blues blew a two-goal lead in the third-period lead and needed Ryan O'Reilly's late goal to send it to overtime. The Red Wings have lost eight straight. Perron scored from the left circle after circling with the puck for a few seconds. He has six goals this season.  O'Reilly had two goals and two assists and Perron added three assists. Brayden Schenn had a goal and an assist, Zach Sanford also scored, and Jordan Binnington made 29 saves for the defending champion Blues.  Dylan Larkin and Tyler Bertuzzi each had a goal and an assist for Detroit, Filip Hronek and Valtteri Filppula added goals, and Jonathan Bernier made 15 stops.
Blackhawks 5, Kings 1 – Strome, DeBrincat lead Blackhawks past Kings, 5-1
Dylan Strome had two goals and assisted on linemate Alex DeBrincat's score to help the Chicago Blackhawks beat the Los Angeles Kings 5-1 on Sunday night to end a four-game skid. DeBrincat set up both of Strome's goals as the two former junior hockey teammates clicked again and sparked Chicago's attack. David Kampf and Drake Caggiula also scored to help the Blackhawks bounce back after they were shut out in Carolina on Saturday and managed just two goals in their previous three games. Robin Lehner made 38 saves and lost a bid for his first shutout with Chicago when Sean Walker scored early in the third period. Jack Campbell blocked 21 shots as Los Angeles lost its third straight and second in two nights, after falling 5-1 at Minnesota on Saturday.
NBA – National Basketball Association
Tonight
Indiana Pacers at Detroit Pistons, 7:00 p.m.
Chicago Bulls at New York Knicks, 7:00 p.m.
AP TOP 25

1

LSU (17)

8-0

2

Alabama (21)

8-0

3

Ohio State (17)

8-0

4

Clemson (7)

8-0

5

Penn State

8-0

6

Florida

7-1

7

Oregon

7-1

8

Georgia

6-1

9

Utah

7-1

10

Oklahoma

7-1

11

Auburn

6-2

12

Baylor

7-0

13

Minnesota

8-0

14

Michigan

6-2

15

SMU

8-0

16

Notre Dame

5-2

17

Cincinnati

6-1

18

Wisconsin

6-2

19

Iowa

6-2

20

Appalachian State

7-0

21

Boise State

6-1

22

Kansas State

5-2

23

Wake Forest

6-1

24

Memphis

7-1

25

San Diego State

7-1
NCAAFB – LSU No. 1 ahead of 'Bama, Ohio St in close poll vote
The No. 1 vs. No. 2 game between Alabama and LSU in two weeks
looks set, though the order of the Crimson Tide and Tigers has changed in this week's Associated Press Top 25 poll. Heading into an off date for both teams, LSU switched places with Alabama to become the new No. 1. Ohio State and Clemson remain third and fourth, while Penn State moved up a notch to No. 5 _ the spot formerly held by Oklahoma, which dropped to No. 10.   Notre Dame drops from number 8 down to 16 after a blowout loss to Michigan, who moved up 5 spots from 19 to 14.
NASCAR – Truex wraps up berth in title race
Martin Truex Jr. has earned a spot in NASCAR's championship race for the third consecutive year with a dominating victory at Martinsville Speedway. Truex led 464 of the 500 laps in becoming the first driver to claim a spot in the Nov. 17 title-race at Homestead-Miami Speedway. Denny Hamlin was knocked to the ground in a post-race confrontation with Joey Logano before the drivers were separated.
Golf – PGA – Woods ties Snead by winning Zozo Championship
Tiger Woods shrugged off an early bogey Monday in the final round to win the Zozo Championship and tie Sam Snead's PGA Tour record of 82 victories. The 43-year-old American returned Monday to play the final seven holes in the rain-plagued tournament, completing a 3-under 67 to beat local favorite Hideki Matsuyama by three strokes. Rory McIlroy completed his final round with two birdies for a 67 to tie for third with Sungjae Im at 13 under.
MHSAA – High School Athletics
Tonight
Girls Volleyball
Berrien Springs at Lake Michigan Catholic, 6:30 p.m.
Dowagiac Quad, 5:00 p.m.          (Dowagiac, Marcellus, Brandywine, Buchanan)
MHSAA – 2019 High School Football Playoffs
The MHSAA Announced the field for the 2019 Football Playoffs.  Here are the local pairings, the times and locations will be announced today.
Division 2
Region 1, District 2
Portage Central (5-4) at Portage Northern (8-1)
Mattawan (5-4) at Grand Rapids Forest Hills Central (7-2)
Region 2, District 1
Jackson (5-3) at Battle Creek Lakeview (9-0)
Livonia Churchill (5-4) at Dexter (8-1)
Division 3
Region 2, District 1
Zeeland East (5-4) at Zeeland West (8-1)
St. Joseph (6-3) at Edwardsburg (9-0)
Division 4
Region 2, District 1
Grand Rapids South Christian (5-4) at Grand Rapids Christian (7-2)
Otsego (6-3) at Hudsonville Unity Christian (6-3)
Region 2, District 2
Vicksburg (5-4) at Paw Paw (8-1)
Plainwell (5-4) at Marshall (5-4)
Division 5
Region 2, District 1
Kalamazoo United (5-4) at Berrien Springs (8-0)
Dowagiac (6-3) at Hopkins (8-1)
Division 6
Region 3, District 1
Jonesville (6-3) at Hillsdale (9-0)
Constantine (7-2) at Brandywine (9-0)
Division 7
Region 3, District 1
Hartford (6-3) at Schoolcraft (8-1)
Centreville (6-3) at Lawton (9-0)
8-Player – Division 1
Region 3
Camden Frontier (6-3) at Colon (9-0)
Bellevue (6-3) at Martin (9-0)
8-Player – Division 2
Region 3
Brethren (5-4) at Climax-Scotts (7-2)
Wyoming Tri-Unity Christian (5-4) at Onekama (6-3)