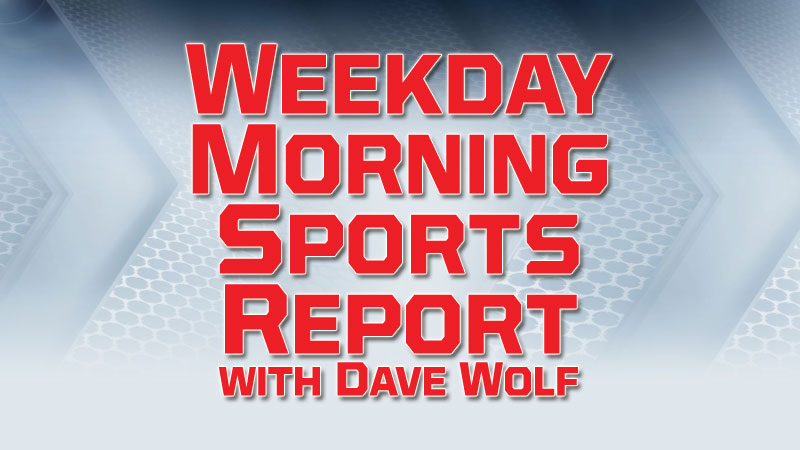 NFL – National Football League – Week 1
Last Night
Green Bay Packers 10, Chicago Bears 3
Packers 10, Bears 3 – Packers D, Aaron Rodgers beat Bears 10-3 in opener
The Monsters of the Midway showed up for the NFL's season opener. They were wearing gold, green and white.  In a defensive battle also marked by sloppy offense and penalties, the Packers used the Bears' usual trademark, a staunch D, and just enough from Aaron Rodgers on Thursday night to kick off the league's 100th season with a 10-3 victory over their archrivals.  A lack of action in the preseason clearly damaged both offenses, and Rodgers at times looked uncomfortable in the attack designed by new coach Matt LaFleur. But he is a two-time league MVP, and he hit Jimmy Graham for the game's only touchdown in the second quarter.  From there, it was an aggressive defense that would have made Vince Lombardi proud in the latest edition of the NFL's longest rivalry, which the Packers lead 98-95-6. Green Bay has won 16 of the last 19 regular-season meetings, and Rodgers is 17-5.  Chicago's defense hardly slacked, getting five sacks — tying the most it has had against Rodgers. But it could do little with the ball and the Packers had five sacks of Mitchell Trubisky, who never found his stride. Former Bears safety Adrian Amos picked off an end-zone pass into double coverage with 1:58 remaining, the only turnover of the contest.  Mason Crosby made a 39-yard field goal in the final period for Green Bay, while defending NFC North champion Chicago got a 38-yarder from Eddy Pineiro.
Sunday
Detroit Lions at Arizona Cardinals, 4:25 p.m.                    WSJM Sports/Cosy-FM 2:30
MLB – Major League Baseball
Yesterday
Detroit Tigers 6, Kansas City Royals 4
Chicago White Sox 7, Cleveland Indians 1
Chicago Cubs 10, Milwaukee Brewers 5
Tigers 6, Royals 4 – Mercer homers in rare Tigers' rally, 6-4 win over Royals
Jordy Mercer put the Tigers ahead with their third home run of the fourth inning, and Detroit overcame a three-run deficit in a victory for the first time this year by beating the Kansas City Royals 6-4 Thursday. Kansas City built a 3-0 lead in the second against Matthew Boyd (8-10) when Whit Merrifield hit a two-run single and scored on Adalberto Mondesi's double. Merrifield had four hits, one shy of his career high.
White Sox 7, Indians 1 – Lopez pitches 1-hitter, White Sox beat sliding Indians 7-1
Reynaldo Lopez pitched a one-hitter for his first complete game in 75 career big league starts, and the Chicago White Sox beat the Cleveland Indians 7-1 Thursday. Cleveland lost for the fifth time in seven games. The Indians began the day 5 ½ games behind AL Central-leading Minnesota and tied with Oakland for the second AL wild card, a half-game behind Tampa Bay. A 25-year-old right-hander, Lopez (9-12) allowed an RBI double in the 2nd to Kevin Plawecki that scored Jake Bauers, who walked. Lopez struck out 11, walked three, retired his final 16 batters and threw 109 pitches. Lopez pounded his right fist into his glove when he struck out Franmil Reyes to end the game.
Cubs 10, Brewers 5 – Schwarber's slam powers Cubs to 10-5 win over Brewers
Kyle Schwarber's grand slam capped a five-run sixth inning and powered the Chicago Cubs to a 10-5 victory over the Milwaukee Brewers on Thursday night in the opener of a crucial four-game series. The Cubs loaded the bases with one out in the sixth on two singles and a walk against Matt Albers (5-5). Drew Pomeranz relieved and Anthony Rizzo lined a sacrifice fly to right field that put Chicago up 5-4.
Today
L.A. Angels (Peters 3-2) at Chicago White Sox (Giolito 14-8), 8:10 p.m.
Chicago Cubs (Hamels 7-5) at Milwaukee (Davies 8-7), 8:10 p.m.
Oakland (Fiers 3-3) vs. Detroit (Soto 0-2), 8:15 p.m., 1st game  (continuation of previous rainout)
Detroit (Turnbull 3-14) at Oakland (Bailey 12-8), 10:07 p.m., 2nd game           Cosy-FM Only 9:40
NCAAFB – College Football – Week 2
Saturday
Army at (7) Michigan, 12:00 p.m.                                        News/Talk 94.9 WSJM 11:00
Central Michigan at (17) Wisconsin, 3:30 p.m.
Western Michigan at (19) Michigan State, 7:30 p.m.           Superhits 103.7 Cosy-FM 6:00
Eastern Michigan at Kentucky, 7:30 p.m.
Tennis – US Open – Williams advances to U.S. Open final
Serena Williams is once again on the verge of her record-tying 24th Grand Slam title. The eighth-seeded Williams rolled to a 6-3, 6-1 win over fifth seed Elina Svitolina to advance to the U.S. Open final. Williams pulled out a 12-point game while serving to start the match and then broke on the 18th point of the second game en route to a 3-0 lead. The second set got away from Svitolina when Williams broke in the second game. The 37-year-old Williams is seeking her seventh U.S. Open crown, but she has dropped her last three Grand Slam finals. No. 15 Bianca Andreescu is Williams' next opponent after reaching her first major title match in only her fourth appearance at a Slam. The Canadian ousted No. 13 Belinda Bencic of Switzerland, 7-6, 7-5 to become the first player to get this far in her debut in New York since Venus Williams was the runner-up in 1997.
NHL – NHL contract talks resume Friday
The NHL and NHL Players' Association will meet again Friday in New York to continue collective bargaining negotiations. Players have until Sept. 15 to decide whether to terminate the current
collective bargaining agreement effective a year from now. Owners had the same option and chose not to end it, citing the health of the league and the momentum from a period of labor peace. Unlike previous negotiations where Commissioner Gary Bettman said there was a need for fundamental changes, the issues this time appear more manageable.
Golf – Dustin Johnson undergoes knee surgery
Golfer Dustin Johnson has undergone arthroscopic surgery to repair cartilage damage in his left knee and is expected to return this fall. His manager says the procedure was considered routine and likened it to the surgery on Johnson's right knee at the end of 2011. Johnson is expected to be playing again before the Hero World Challenge in the Bahamas and the Presidents Cup in Melbourne in early December.
FIBA – Finally, an easy one: US rolls by Japan 98-45 at World Cup
Jaylen Brown scored 20 points and Kemba Walker as the U.S. World Cup men's basketball team finally got to enjoy an easy night, rolling past Japan 98-45 in the Group E finale. The Americans are bidding for an unprecedented third consecutive World Cup title. Next up for the Americans are NBA MVP Giannis Antetokounmpo and Greece on Saturday in Shenzhen.
MWL – 2019 Midwest League Baseball Playoffs – Round 1 (best of 3)
Tonight
South Bend 7, Bowling Green 4                                                              (SB wins 2-0)
Lake County 4, Great Lakes 0                                                                  (Series tied 1-1)
Clinton 10, Kane County 1                                                                      (CLI wins 2-0)
Cedar Rapids 2, Quad Cities, 1                                                                (Series tied 1-1)
Tonight
Lake County at Great Lakes, 7:05 p.m.                                                    (Series tied 1-1)
Cedar Rapids at Quad Cities, 7:35 p.m.                                                   (QC leads 1-1)
MCCAA – Junior College Sports
Yesterday
Women's Volleyball
Lansing Community College 3, Lake Michigan College 0
Saturday
Women's Soccer
Lake Michigan College at Muskegon Community College, 3:00 p.m.
MHSAA – High School Sports
Last Night
Boys Soccer
St. Joseph 1, Portage Northern 0
Lakeshore 7, Paw Paw 0
Berrien Springs 7, Lake Michigan Catholic 1
Portage Central 4, Niles 0
Kalamazoo Loy Norrix 3, Mattawan 0
Gull Lake 5, Kalamazoo Central 1
B.C. Lakeview 8, Battle Creek Central 0
Three Rivers 5, Coloma 2
Mishawaka Marian 2, Edwardsburg 0
Otsego 3, Schoolcraft 2
Bangor 3, Saugatuck 2
Girls Volleyball
Eau Claire 3, Benton Harbor 0
South Haven 3, Sturgis 2
Edwardsburg 3, Otsego 1
Plainwell 3, Vicksburg 0
Three Rivers 3, Dowagiac 0
Allegan 3, Paw Paw 0
Brandywine 3, New Buffalo 0
Galesburg-Augusta 3, Watervliet 1
Boys Tennis
Bridgman/LMC/New Buffalo 6, Three Rivers 2
Tonight
Football (all games start at 7:00 p.m.)
SMAC
Niles (0-1) at St. Joseph (1-0)                            106.1 & 1400 WSJM Sports
Lakeshore (1-0) at Portage Northern (1-0)          97.5 Y-Country
Mattawan (1-0) at Battle Creek Lakeview (1-0)
Battle Creek Central (0-1) at Gull Lake (0-1)
Portage Central (1-0) at Kalamazoo Central (0-1)
Wolverine Conference
South Haven (0-1) at Sturgis (0-1)                     Superhits 103.7 Cosy-FM
Three Rivers (0-1) at Dowagiac (0-1)
Edwardsburg (1-0) at Otsego (1-0)
Allegan (0-1) at Paw Paw (1-0)
Plainwell (1-0) at Vicksburg (1-0)
Non Conference
G.R. Ottawa Hills (1-0) at Benton Harbor (0-1)    News/Talk 94.9 WSJM
Kalamazoo Loy Norrix (0-1) at Holland (0-1)
Berrien Springs (1-0) at Constantine (1-0)
Buchanan (0-1) at Fennville (0-1)
Comstock (0-1) at Brandywine (1-0)
Bloomingdale (0-1) at GR Northpointe Christian (1-0)
Parchment (0-1) at Schoolcraft (1-0)
Kalamazoo United (0-1) at Comstock Park (0-1)
Wyoming Lee (0-1) at Gobles (1-0)
Galesburg-Augusta (1-0) at Delton-Kellogg (1-0)
Southwest (1-0)
Eau Claire (0-1) at Marcellus (1-0)
Hartford (0-1) at Centreville (1-0)
Mendon (1-0) at Cassopolis (1-0)
White Pigeon (1-0) at Decatur (0-1)
8-Man Football
Lake Michigan Catholic (1-0) at Bridgman (1-0)
Waldron (1-0) at Michigan Lutheran (0-1)
Climax-Scotts 1-0 at Lawrence (0-1)
Wyoming Tri-Unity (0-1) at Martin
SAC
Coloma (0-1) at Lawton (1-0)
Watervliet (0-1) at Saugatuck (1-0)
Saturday
8-Man Football
New Buffalo (0-0) at Battle Creek St. Philip (0-1), 7:00 p.m.
Boys Soccer
Holland at St. Joseph, 10:00 a.m.
Kalamazoo Central at Niles, 11:30 a.m.
Lakeshore at Gull Lake, 6:30 p.m.
Michigan Lutheran at Bridgman, 10:00 a.m.
Mattawan at Portage Northern, 6:45 p.m.
Allegan at Battle Creek Lakeview, 9:00 a.m.
Portage Central at Detroit Catholic Central, 7:30 p.m.
Sturgis at Battle Creek Harper Creek, 10:00 a.m.