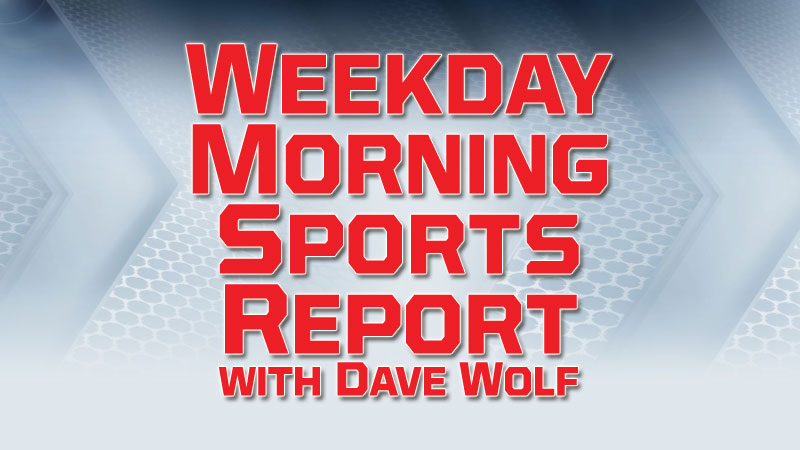 MLB – Major League Baseball
Last Night
Seattle Mariners 10, Detroit Tigers 2
Minnesota Twins 10, Chicago White Sox 3
Cubs were off
Mariners 10, Tigers 2 – Beckham, Seager lead Mariners over Tigers 10-2
Tim Beckham hit his second grand slam of the season and Kyle Seager connected for a solo drive, leading the Seattle Mariners to a 10-2 victory over the lowly Detroit Tigers on Thursday night.
J.P. Crawford added two hits and scored three times as Seattle won two in a row for the first time in a month. Daniel Vogelbach drove in three runs, and Wade LeBlanc (6-3) pitched six effective innings.  Last-place Detroit lost for the ninth time in 10 games, continuing years of trouble against the AL West. The Tigers finished with just five hits.  John Hicks homered in the third, but Seattle responded with five runs in the bottom half.The Mariners added two more in the fourth. Lopes stayed in after he was beaned by a fastball from VerHagen (1-1). He stole second and scored on Crawford's triple before being pulled after the sixth inning. Narvaez doubled in Crawford for a 7-1 lead. Seager hit his eighth homer of the season on Blane Hardy's first pitch of the fifth. LeBlanc allowed two runs, one earned, and four hits in relief of opener Erik Swanson, who struck out three in two hitless innings. Detroit dropped to 1-12 against the AL West this year.
Twins 10, White Sox 3 – Cruz hits 3 homers, Twins beat White Sox 10-3
Nelson Cruz hit three of Minnesota's five homers and finished with five RBIs, helping the AL Central-leading Twins beat the slumping Chicago White Sox 10-3 on Thursday night.  Cruz hit a solo drive in the first, a two-run shot in the third and another two-run homer in the fifth. He struck out swinging for the final out of the sixth, and then flied out to right leading off the ninth.  It was the first three-homer game for the six-time All-Star, who has 385 home runs in his career. He became the 10th player in big league history with a three-homer game after turning 39, according to Baseball Prospectus, joining a list that includes Babe Ruth, Stan Musial, Reggie Jackson, Dave Winfield, Frank Thomas and Álex Rodríguez. Max Kepler and Miguel Sanó also connected as Minnesota totaled at least five homers for a major league-record ninth time this season, according to STATS. José Berríos (9-5) pitched seven effective innings for his first win since June 6.
Today
Chicago Cubs (Hendricks 7-8) at Milwaukee (Gonzalez 2-1), 8:10 p.m.
Minnesota (Pineda 6-5) at Chicago White Sox (Cease 1-2), 8:10 p.m.
Detroit (Norris 2-8) at Seattle (Kikuchi 4-7), 10:10 p.m.  WSJM Sports/Cosy-FM 9:45
MLB – Tulowitzki retires
Veteran shortstop Troy Tulowitzki has been forced to retire following a series of leg injuries over the last two years.  The five-time All-Star announced his decision more than three months after he played his last game for the New York Yankees. He spent most of 2017 on the disabled list with ankle injuries, and then missed all of last season following an April 2018 surgery on both heels. Tulowitzki finished with a .290 average, 225 homers and 780 RBIs in 13 seasons with Colorado, Toronto and the Yankees. He appeared in only five games with the Yanks this season before straining his left calf on April 3. 
NBA – NBA, Pistons settle lawsuit over G League player's death
The NBA and the Detroit Pistons have settled a lawsuit with the family of a G League player who died after collapsing during a game last year.  Zeke Upshaw played for the Grand Rapids Drive, a G League affiliate of the Pistons. He died two days after he was stricken. A lawsuit filed by Upshaw's estate said lifesaving measures weren't attempted in a timely manner. Robert Hilliard, a lawyer for Upshaw's mother, informed a judge Wednesday that a deal has been reached with the NBA and the Pistons. No details were disclosed.  The NBA confirmed a settlement and expressed sympathy to Upshaw's family.  The lawsuit continues against other defendants in federal court in Kalamazoo, Michigan.
NFL – Lions look to get leg up with coach arriving at camp in cast
Detroit Lions coach Matt Patricia is beginning his second training camp with a cast on his left leg.  Patricia arrived at his season-opening news conference on a knee scooter Thursday before the first practice. He was treated for a tendon problem in his lower leg. The former New England Patriots defensive coordinator lost 10 games last year in his debut as a head coach. Detroit's free-agent signings this offseason featured defensive end Trey Flowers, wide receiver Jermaine Kearse and cornerback Justin Coleman. Quarterback Matthew Stafford is expected to be under center more often in a system that strives for balance under new offensive coordinator Darrell Bevell. Stafford has often been in the shotgun in pass-heavy schemes.
NFL – Luck returns to field as Colts open training camp workouts
Andrew Luck was limited to individual drills at the Indianapolis Colts' first training camp practice and may not participate in full team work for three or four more days.  Coach Frank Reich told reporters Thursday that Luck is expected to work in 7-on-7 drills Friday. After each practice, Reich said, the Colts will re-evaluate Luck's strained left calf.  The injury kept Indy's starting quarterback out of all of the team's offseason workouts and prevented him from getting together with teammates after last month's three-day minicamp.  General manager Chris Ballard said Wednesday the Colts are limiting Luck's workload as a precaution. Luck wore a baseball cap, watching from the side as backup Jacoby Brissett did most of the work with the Colts' staring offense.
Golf – PGA – Rahm's 62 gives him St. Jude lead
Jon Rahm matched the lowest round of his PGA Tour career to take a three-stroke lead in the first round of the FedEx St. Jude Invitational in Memphis. Rahm took advantage of nearly perfect greens while firing an 8-under 62 that included five birdie putts of at least 16 feet in a bogey-free round. Bubba Watson, Hideki Matsuyama, Patrick Cantlay, Cameron Smith and Shugo Imahira shot 65. 
Golf – Champions – 5-way tie in senior major
Americans Wes Short Jr., Scott Dunlap, Scott Parel and Ken Duke were part of a five-way tie for the lead when the first round of the Senior British Open was suspended by darkness. The quartet opened with 3-under 67s at Royal Lytham and St. Annes to pull into a tie with England's Paul Broadhurst. Former Ryder Cup captains Darren Clarke and Colin Montgomerie are tied for sixth with Americans Woody Austin and Tom Gillis, and Sweden's Magnus P. Atlevi.
LPGA – Creamer leads Evian Championship
Paula Creamer shot a bogey-free 7-under 64 to take the lead in the first round of the Evian Championship.  Creamer last topped a major leaderboard during the 2010 U.S. Women's Open, which she won by four strokes to get her ninth LPGA title. The 32-year-old American moved one shot clear after making her seventh birdie on the par-5 18th. Second-ranked Inbee Park is one stroke back, as are Brittany Altomare, Jin Young Ko, and Mi Hyang Lee.
WNBA – Women's National Basketball Association
Saturday
WNBA All Star Game – Mandalay Bay Events Center, Las Vegas, NV
Team Delle Donne vs. Team Wilson, 3:30 p.m.
MWL – Midwest League Baseball
Last Night
Great Lakes 6, Dayton 4
Lansing 8, West Michigan 0
South Bend 4, Lake County 1
Tonight
Great Lakes at Dayton, 7:00 p.m.
Lansing at West Michigan, 7:05 p.m.
Lake County at South Bend, 7:35 p.m.