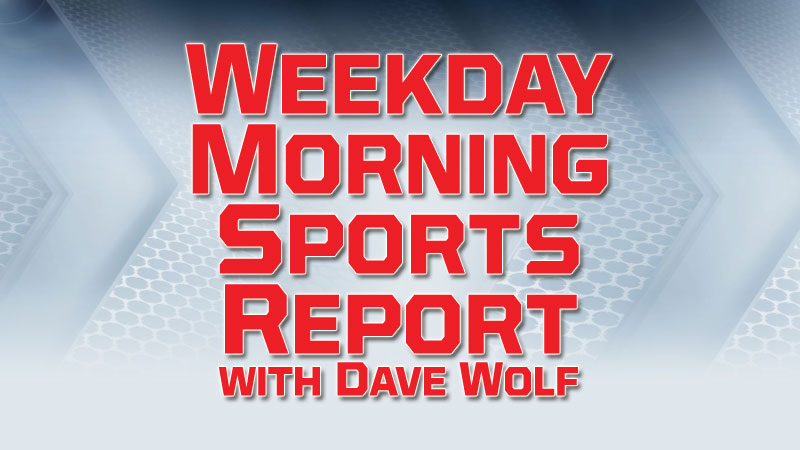 MLB – Major League Baseball
Yesterday
Los Angeles Angels 13, Detroit Tigers 0
Cleveland Indians 5, Chicago White Sox 0 (5 Innings)
Chicago Cubs 4, Miami Marlins 1
Angels 13, Tigers 0 – Albert Pujols reaches 2,000 RBIs and Angels rout Tigers 13-0
Albert Pujols became the third player with 2,000 career RBIs, hitting a solo homer in the third inning Thursday to help the Los Angeles Angels rout the Detroit Tigers 13-0.  The three-time MVP joined Hank Aaron (2,297) and Alex Rodriguez (2,086) as the three players to reach the milestone since 1920. Babe Ruth is credited with 1,992 RBIs because baseball's official records don't count the runs the slugger drove in with the Boston Red Sox from 1914 through 1919.  Ryan Carpenter (0-1) threw Pujols a fastball over the middle of the plate and the slugger sent the 2-0 pitch deep into the right-field seats. Pujols received an ovation by the sparse crowd at Comerica Park, where his accomplishment was recognized on the videoboard and by the public address announcer.  Luke Bard started for the Angels after a 53-minute rain delay and pitched one inning, allowing two hits.
Indians 5, White Sox 0 – 5 Innings – Indians blank White Sox 5-0 in rain-shortened game
Carlos Carrasco held Chicago to two hits, Jordan Luplow hit his first two home runs of the season and the Cleveland Indians defeated the White Sox 5-0 on Thursday in a game that was called after five innings following a rain delay of 2 hours, 34 minutes.  The rain began to fall steadily in the third inning and continued before the umpires called for the tarp prior to the top of the sixth. The rain stopped and the tarp was briefly pulled after about two hours, and the grounds crew worked on the infield.  The tarp was placed back on the field because the radar showed more rain was headed to the area. The game was called at 5:28 p.m. during a heavy rain.  Chicago right fielder Charlie Tilson slipped and fell on the wet grass in the fifth as he camped under a fly ball hit by Francisco Lindor that landed for an RBI double. The play capped a three-run inning and the game was stopped a few minutes later.
Cubs 4, Marlins 1 – Bryant, Rizzo homer to lead Cubs past Marlins 4-1
Kris Bryant and Anthony Rizzo homered and the Chicago Cubs won for the 10th time in 11 games, beating the Miami Marlins 4-1 on Thursday.  Bryant sparked a two-run first with his sixth homer in 12 games. Rizzo connected for the sixth time in 11 games with a two-run drive in the fifth against Trevor Richards. And the Cubs overcame another shaky outing by Yu Darvish.  The four-time All-Star walked six — one shy of a season high — in just four innings, giving him 11 in his past two starts. Though he allowed just one run and one hit, only 50 of his 97 pitches were strikes. Mike Montgomery (1-0) threw three-hit ball over five scoreless innings in his return from a strained lat muscle and the NL Central leading Cubs headed into a weekend series against second-place Milwaukee on a winning note.  The major league-worst Marlins lost for the 10th time in 12 games, and Richards (0-5) remained winless in eight starts. The right-hander gave up four runs and seven hits in five innings. The Cubs have homered in 15 straight games, matching their best run since the 2002 season.
Today
Milwaukee (Gonzalez 0-0) at Chicago Cubs (Quintana 4-1), 2:20 p.m.
Chicago White Sox (Covey 0-1) at Toronto (Buchholz 0-2), 7:07 p.m.
Detroit (Ross 1-4) at Minnesota (Odorizzi 4-2), 8:10 p.m.   WSJM Sports/Cosy-FM 7:45
NHL – 2019 NHL Stanley Cup Playoffs – Round 3 – Conference Finals (Best of 7)
Last Night
Boston Bruins 5, Carolina Hurricanes 2                                                (BOS leads 1-0)
Bruins 5, Hurricanes 2 – Bruins' score 4 goals in 3rd, beat Hurricanes 5-2 in Game 1
Marcus Johansson and Patrice Bergeron scored power-play goals 28 seconds apart, and Boston scored four times in the third period to rally from a one-goal deficit and beat the Carolina Hurricanes 5-2 in Game 1 of the Eastern Conference finals. Tuukka Rask stopped 29 shots for Boston, which trailed 2-1 before capitalizing on back-to-back power plays.

NBA – 2019 NBA Playoffs – Round 2 (Best of 7)
Last Night
Philadelphia 76ers 112, Toronto Raptors 101                                        (Series tied 3-3)
Portland Trailblazers 119, Denver Nuggets 108                                    (Series tied 3-3)
Sixers 112, Raptors 101 – Sixers even things up
Jimmy Butler lived up to his Jimmy Buckets nickname to help Philadelphia force a seventh game against Toronto in the NBA Eastern Conference semifinals, hitting them in bunches and scoring 25 points in the 76ers' 112-101 victory over the Raptors on Thursday night. Game 7 is Sunday night in Toronto.
Blazers 119, Nuggets 108 – Blazers force game 7
Damian Lillard had 32 points, including 17 in the third quarter, and the Portland Trail Blazers staved off elimination to force a decisive Game 7 in their series with Denver with a 119-108 victory on Thursday night. The Nuggets head home with a chance to make it to the Western Conference finals for the 1st time since 2009. Denver has been to the conference finals 3 times in team history.
Tonight
Golden State Warriors at Houston Rockets, 9:00 p.m.                          (GSW leads 3-2)
NBA – Durant to miss remainder of Houston series
Kevin Durant will miss the remainder of Golden State's Western Conference semifinal against the Houston Rockets with a strained right calf. An MRI exam has confirmed the diagnosis. The team was traveling to Houston for Friday's Game 6 but Durant stayed behind in the Bay Area to undergo treatment. He is to be re-evaluated next week, meaning if there is a Game 7 in the series Sunday he would be out of that game as well.
Golf – PGA – McCarthy shoots 63 for 1st-round lead at Byron Nelson
Denny McCarthy shot a career-low 8-under 63 for the first-round lead Thursday at the Byron Nelson, where the local spotlight is on Trinity Forest members Jordan Spieth and Tony Romo. McCarthy had 10 birdies over a 12-hole stretch after a double bogey in his morning round. The former Virginia player was a stroke ahead of Tyler Duncan and Tom Hoge. Three-time major champion Brooks Koepka was among a large group at 65. Spieth shot 68 in the afternoon. Romo, the CBS NFL analyst and former Dallas Cowboys quarterback playing as an amateur on a sponsor exemption, had a 76 that included a chip-in eagle at the seventh.
Golf – Champions – Day holds Regions Tradition lead, weather halts first round
Glen Day was 7 under through 16 holes to top the Regions Tradition leaderboard Thursday when bad weather halted the opening round of the first PGA Tour Champions major of the year.  After a two-tee start to try to beat the weather, lightning stopped play just after noon when Day was aiming for his second straight long birdie putt on Greystone's Founders Course. Tour officials announced more than four hours later that the first round would resume early Friday. Defending champion Miguel Angel Jimenez and David Toms were two strokes back. Jimenez played 17 holes, and Toms finished 13.
NCAAFB – Michigan State's Hartbarger and Sowards granted 6th season
Michigan State punter Jake Hartbarger and receiver Brandon Sowards have been granted a sixth season of eligibility by the NCAA. The school announced Thursday both players will be eligible to play next season. Hartbarger had a season-ending leg injury in the second game of last season at Arizona State after being a three-year starter. He has averaged 42.1 yards per punt, ranking seventh in school history. Sowards started in four of 13 games last year and finished with 18 receptions for 201 yards, a year after missing an entire season with a torn knee ligament.     Michigan State opens the season Aug. 30 at home against Tulsa.
MWL – Midwest League Baseball
Yesterday
South Bend 4, Peoria 1
Cedar Rapids 8, West Michigan 4
Kane County 3, Lansing 1
Great Lakes at Quad Cities, cancelled
Tonight
Cedar Rapids at West Michigan, 7:05 p.m.
Lansing at Kane County, 7:30 p.m.
Peoria at South Bend, 7:35 p.m.
Great Lakes at Quad Cities, cancelled
MHSAA – High School Sports
Yesterday
Baseball
St. Joseph 6, Paw Paw 0
Lakeshore 6, South Bend Adams 4
Bridgman 8, Michigan Lutheran 0 – Game 1
Bridgman 14, Michigan Lutheran 0 – Game 2
Lawrence 18, Lake Michigan Catholic 0 – Game 1
Lawrence 5, Lake Michigan Catholic 1 – Game 2
River Valley 9, Brandywine 5 – Game 1
River Valley 11, Brandywine 1 – Game 2
Berrien Springs 10, Watervliet 5 – Game 1
Watervliet 6, Berrien Springs 5 – Game 2

Softball
St. Joseph 13, Lakeshore 9 – Game 1
Lakeshore 11, St. Joseph 3 – Game 2
Dowagiac 9, Brandywine 5 – Game 1
Dowagiac 13, Brandywine 8 – Game 2
Niles 11, Portage Northern 0 – Game 1
Niles 15, Portage Northern 1 – Game 2
Decatur 12, White Pigeon 4 – Game 1
Decatur 9, White Pigeon 5 – Game 2
Centreville 20, Hartford 4 – Game 1
Centreville 10, Hartford 1 – Game 2
Girls Soccer
Hartford 2, Watervliet 2 – TIE
Bridgman 4, Berrien Springs 1
Battle Creek Pennfield 3, Sturgis 0
Girls Tennis
Edwardsburg 7, Niles 1
Allegan 7, Battle Creek Lakeview 1
Today
Girls Soccer
Vicksburg at St. Joseph, 6:30 p.m.
Lakeshore at Paw Paw, 4:00 p.m.
Gull Lake at Kalamazoo Central, 6:30 p.m.
Mattawan at Kalamazoo Loy Norrix, 6:30 p.m.
Bridgman at Holland Black River, 7:00 p.m.
Berrien Springs at Brandywine, 5:00 p.m.
New Buffalo at Lake Michigan Catholic, 5:00 p.m.
Baseball
Dowagiac at Paw Paw, 4:00 p.m. (DH)
Three Rivers at South Haven, 4:00 p.m. (DH)
Sturgis at Otsego, 4:00 p.m. (DH)
Vicksburg at Plainwell, 4:00 p.m. (DH)
Edwardsburg at Allegan, 4:00 p.m. (DH)
Brandywine at Comstock, 4:15 p.m. (DH)
Softball
Buchanan at Niles, 4:00 p.m. (DH)
Dowagiac at Paw Paw, 4:00 p.m. (DH)
Three Rivers at South Haven, 4:00 p.m. (DH)
Sturgis at Otsego, 4:00 p.m. (DH)
Vicksburg at Plainwell, 4:00 p.m. (DH)
Edwardsburg at Allegan, 4:00 p.m. (DH)
Lawrence at Bridgman, 4:15 p.m.
Girls Tennis
BCS Tournament at Berrien Springs, 9:00 a.m.
Boys Golf
BCS Jamboree at Pebblewood, 4:00 p.m. (Bridgman host),
Saturday
Track and Field
SMAC Conference Meet at Gull Lake, 10:00 a.m.
Wolverine Conference Meet at Edwardsburg, 9:30 a.m.