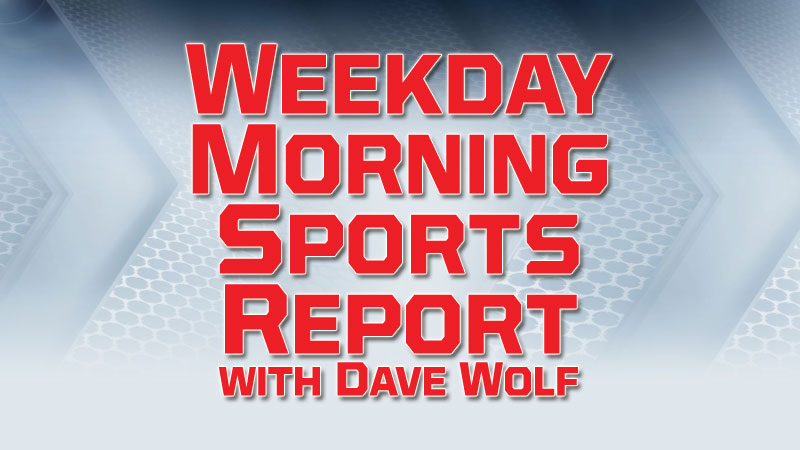 NCAAMBB – NCAA Tournament – Round 1
Yesterday
East Regional
#2 Michigan State 76, #15 Bradley 65
#3 LSU 79, #14 Yale 74      
#6 Maryland 79, #11 Belmont 77
#10 Minnesota 86, #7 Louisville 76
West Regional
#2 Michigan 74, #15 Montana 55     
#1 Gonzaga 87, #16 Fairleigh Dickinson 49
#4 Florida State 76, #13 Vermont 69
#9 Baylor 78, #8 Syracuse 69
#10 Florida 70, #7 Nevada 61
#12 Murray State 83, #5 Marquette 64
outh Regional
#3 Purdue 61, #14 Old Dominion 48
#6 Villanova 81, #11 Saint Mary's 57    
Midwest Regional
#2 Kentucky 79, #15 Abilene Christian 44
#4 Kansas 87, #13 Northeastern 53
#5 Auburn 78, #12 New Mexico State 77
#7 Wofford 84, #10 Seton Hall 68
Michigan State 76, Bradley 65 – Winston, Michigan State hold off Bradley 76-65
Cassius Winston scored 26 points and second-seeded Michigan State held off Bradley 76-65 on Thursday in the opening round of the East Region. Xavier Tillman had 16 points with 11 boards for the Spartans (29-6), who'll face Big Ten rival, 10th-seeded Minnesota, on Saturday in search of their first trip to the Sweet Sixteen in four years. Michigan State throttled the Gophers 79-55 in East Lansing back on Feb. 9.  Bradley gave the Big Ten champions all they could handle, though.  Bradley (20-15) surged to a 35-34 halftime lead by shooting 6 of 9 from 3-point range. The Spartans made some of their own luck early in the second half, reeling off 10 straight points in less than two minutes to seize control. Bradley answered with eight straight of its own though to retake the lead, 51-50. Elijah Childs scored 19 points and Brown had 17 for the Braves.
Michigan 74, Montana 55 – Matthews' double-double leads Michigan past Grizzlies, 74-55
Charles Matthews had 22 points and 10 rebounds in his best performance since coming back from injury, and No. 2 seed Michigan put away Montana early in a 74-55 victory in the first round of the NCAA Tournament on Thursday night. Ignas Brazdeikis added 14 points and seven rebounds, and Jon Teske had 11 points and nine boards for the Wolverines, who led by as many as 27 points in the second half.  Sayeed Pridgett led Montana (26-9) with 17 points.  Montana missed 13 of its first 16 shots and trailed by 13 points 10 minutes into the game. The start was in stark contrast to last year when these teams met in the first round. The Grizzlies scored the game's first 10 points before giving way and losing 61-47.  Zavier Simpson had 10 assists and seven rebounds for Michigan.  The Wolverines (29-6) are in the round of 32 for the third straight year and play Florida on Saturday.
Today
Full coverage all day on 106.1 & 1400 WSJM Sports
East Regional
#16 North Dakota State vs. #1 Duke, 7:10 p.m.
#12 Liberty vs. #5 Mississippi State, 7:27 p.m.
#9 UCF vs. #8 VCU, 9:40 p.m.
#13 Saint Louis vs. #4 Virginia Tech, 9:57 p.m.
Midwest Regional
#9 Washington vs. #8 Utah State, 6:50 p.m.
#14 Georgia State vs. #3 Houston, 7:20 p.m.
#16 Iona vs. #1 North Carolina, 9:20 p.m.
#11 Ohio State vs. #6 Iowa State, 9:50 p.m.
West Regional
#14 Northern Kentucky vs. #3 Texas Tech, 1:30 p.m.
#11 Arizona State vs. #6 Buffalo, 4:00 p.m.
South Regional
#10 Iowa vs. #7 Cincinnati, 12:15 p.m.
#9 Oklahoma vs. #8 Ole Miss, 12:40 p.m.    
#13 UC Irvine vs. #4 Kansas State, 2:00 p.m.
#15 Colgate vs. #2 Tennessee, 2:45 p.m.
#16 Gardner-Webb vs. #1 Virginia, 3:10 p.m.
#12 Oregon vs. #5 Wisconsin, 4:30 p.m.
NCAAWBB – NCAA Women's Tournament – Round 1
Today
#9 Kansas State vs. #8 Michigan, 2:00 p.m.   (Albany Region, KFC Yum! Center, Louisville KY)
Saturday
#16 Bethune-Cookman vs. #1 Notre Dame, 11:00 a.m.        (Chicago Region, Purcell Pavillion, South Bend IN)
#9 Michigan State vs. #8 Central Michigan, 1:00 p.m.       (Chicago Region, Purcell Pavillion, South Bend IN)
NBA – National Basketball Association
Last Night
Detroit Pistons 118, Phoenix Suns 98
Golden State Warriors 112, Indiana Pacers 89
Pistons 118, Suns 98 – Ellington, Drummond lead Pistons past Suns, 118-98
Wayne Ellington scored 23 points and the Detroit Pistons made 17 3-pointers in a 118-98 victory over the Phoenix Suns on Thursday night. The Pistons turned a five-point lead early in the fourth quarter into a 13-point advantage in a span of less than two minutes, featuring two dunks by Andre Drummond. Drummond finished with 16 points and 19 rebounds. Blake Griffin, who was rested for Detroit's loss at Cleveland on Monday, returned and struggled with his shot, going just 4 of 17. But he finished with 17 points, eight rebounds and seven assists. Detroit outscored Phoenix 31-18 in the fourth quarter. The Pistons have won three of four and are in sixth place in the Eastern Conference after 71 games played.  Devin Booker scored 20 of his 26 points in the first half for the Suns, who have lost four of five. Deandre Ayton added 20 points.
Warriors 112, Pacers 89 – Durant helps lead Warriors past Pacers after friend's death
Kevin Durant had 15 points, six assists and three blocked shots after losing a close friend earlier in the day, and the Golden State Warriors ran away from the Indiana Pacers 112-89 on Thursday night. Durant led a balanced Warriors attack, playing the same day childhood friend Cliff Dixon was shot to death in Atlanta. Warriors guard Quinn Cook also was close with Dixon as they're all from the Washington D.C./Maryland area.  Stephen Curry scored 12 of his 15 points with four 3-pointers during the Warriors' 35-point third quarter in which they held Indiana to 19. Tyreke Evans scored 20 points off the bench and Thaddeus Young added 18 points for the Pacers.  Indiana ended its four-game swing out West by losing an eighth straight road game and missing another chance to clinch a playoff berth following a 115-109 defeat at the Clippers on Tuesday night.
NHL – National Hockey League
Last Night
St. Louis Blues 5, Detroit Red Wings 2
Philadelphia Flyers 3, Chicago Blackhawks 1
Blues 5, Red Wings 2 – Barbashev records first hat trick, Blues beat Red Wings 5-2
Ivan Barbashev recorded his first career NHL hat trick to lead St. Louis to a 5-2 win over the Detroit Red Wings.  Oskar Sundqvist and Pat Maroon also scored for the Blues, who have points in their last four games. Rookie Jordan Binnington made 20 saves, improving to 19-4-1.  The win gave the Blues 86 points as they attempt to hold on to third place in the Central Division over Dallas, who lost at Colorado and has 82 points.  Thomas Vanek scored twice and Jonathan Bernier made 19 saves for the Red Wings, who had their two-game winning streak snapped.
Flyers 3, Blackhawks 1 – Hart makes 40 saves as Flyers beat Blackhawks 3-1
Carter Hart made 40 saves and James van Reimsdyk snapped a tie in the third period, helping the Flyers beat the Chicago Blackhawks 3-1 on Thursday night.  Corban Knight also scored as Philadelphia picked up a sorely needed victory after dropping three of four. The Flyers (36-30-8) moved within five points of the second wild card in the Eastern Conference.  Hart made his fourth start since returning from a lower-body injury. He has stopped 114 of 118 shots in his last three games. Chicago (32-31-10) missed out on a chance to gain ground in the race for the second wild card out West. Erik Gustafsson scored, and Corey Crawford made 25 stops.
NHL – NHL heading to Europe again
The Chicago Blackhawks and Philadelphia Flyers will open the 2019-20 season in Prague on Oct. 4.   The Blackhawks and Flyers will finish training camp in Europe and play an exhibition game against a local team.  Also, Buffalo and Tampa Bay will square off in Sweden's capital on Nov. 8 and
9, also part of the NHL's Global Series.


MLB – MLB Spring Training
Yesterday
Detroit Tigers 5, Houston Astros 3
San Francisco Giants 5, Chicago Cubs 5 – TIE
Chicago White Sox 12, Texas Rangers (ss) 2
Today
Texas vs. Chicago Cubs (ss) at Mesa, Ariz., 4:05 p.m.
Chicago White Sox vs. L.A. Angels (ss) at Tempe, Ariz., 4:10 p.m.
Detroit vs. Atlanta at Kissimmee, Fla., 6:05 p.m.
Chicago Cubs (ss) vs. Cleveland at Goodyear, Ariz., 9:05 p.m.
NFL – Raiders OK'd for 2019 Oakland stay
The Raiders have gotten final approval for their lease to remain in Oakland for at least one more season.  The Oakland City Council has OK'd the lease for 2019 with an option for 2020. The Alameda Board of Supervisors had voted earlier in the week in favor of the lease that had been formally approved by the Coliseum Authority last week.  The Raiders will pay $7.5 million in rent for the Coliseum and the practice facility in Alameda in 2019. The team also has a $10.5 million option for 2020 in case their new $1.8 billion, 65,000-seat stadium in Las Vegas isn't ready yet.
MCCAA – Junior College Sports
Today
Women's Basketball
NJCAA National Tournament – Consolation Bracket – Round 2 – North Arkansas College – Harrison, AR
#11 Lake Michigan College vs. #15 Wayne County, 12:00 p.m.
MHSAA – High School Sports
Yesterday
Girls Soccer
Otsego 2, Wayland 1
Gull Lake 8, Vicksburg 1
Girls Basketball – State Semifinals
Division 3 at Calvin College
Flint Hamady 42, Lake City 33
Pewamo-Westphalia 37, Ypsilanti Arbor Prep 33 – OT
Division 4 at Calvin College
St. Ignace 48, Kingston 44
Adrian Lenawee Christian 57, Fowler 36
Today
Girls Soccer
Holland Christian at St. Joseph, 6:30 p.m.
Cassopolis at Brandywine, 5:00 p.m.
Parchment at Paw Paw, 6:00 p.m.
Girls Basketball – State Semifinals
Division 1 at Calvin College
Saginaw Heritage (23-2) vs Wayne Memorial (24-2), 12:00 p.m.
Southfield A&T (23-1) vs Muskegon (21-4), 2:00 p.m.
Division 2 at Calvin College
Freeland (23-2) vs Hamilton (25-0), 5:30 p.m.
Haslett (19-6) vs Detroit Edison PSA (25-1), 7:30 p.m.
Saturday
Girls Basketball – State Finals         (All Games on News/Talk 94.9 WSJM)
Van Noord Arena – Calvin College
Division 4 – St. Ignace (27-0) vs Adrian Lenawee Christian (25-2), 10:00 a.m.
Division 1 – TBD, 12:15 p.m.
Division 3 – Flint Hamady (21-5) vs Pewamo-Westphalia (26-1), 4:00 p.m.
Division 2 – TBD, 6:15 p.m.