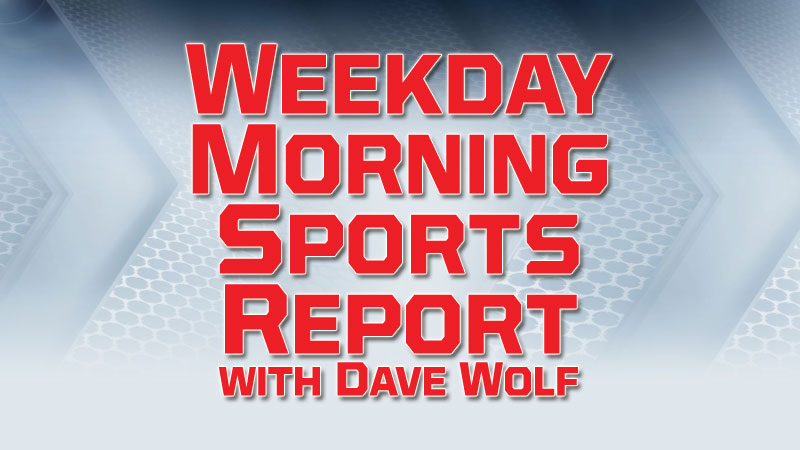 NFL – National Football League – Week 13
Last Night
Chicago Bears 24, Detroit Lions 20
Buffalo Bills 26, Dallas Cowboys 15
New Orleans Saints 26, Atlanta Falcons 18
Bears 24, Lions 20 – Trubisky's 3rd TD pass lifts Bears to 24-20 win over Lions
Mitchell Trubisky threw a go-ahead, 3-yard touchdown pass to David Montgomery with 2:17 left, lifting the Chicago Bears to a 24-20 win over the slumping Detroit Lions on Thursday.  The Bears took the lead on the nine-play, 90-yard drive and sealed the victory on the ensuing possession with Eddie Jackson's interception. Rookie quarterback David Blough led Detroit's last drive to the Chicago 26 in the final minute before losing 13 yards on a sack to leave a desperation pass as the only option and Jackson picked off his heave. Chicago (6-6) has won three of four games after losing four in a row to stay in the NFC playoff picture. The Lions (3-8-1) have lost five straight for the first time under second-year coach Matt Patricia.  Detroit led for much of the game despite starting a third-string quarterback, who it acquired from Cleveland for a swap of seventh-round picks. Matthew Stafford was out for a fourth straight game with back and hip injuries and his backup, Jeff Driskel, was limited by a hamstring injury. Blough, an undrafted player from Purdue, threw a 75-yard TD on his first completion to Kenny Golladay to pull the Lions into a 7-all tie. Blough threw an 8-yard TD pass to Marvin Jones late in the first quarter to put Detroit ahead 14-7.  Trubisky finished 29 of 38 with three TDs, matching a season high he also equaled in a win over Detroit earlier this month, for 338 yards and an interception. He got off to a strong start with a 10-yard pass to Allen Robinson and closed the game well enough for Chicago to score more than 20 points for the first time in more than a month. Blough was 22 of 38 for 280 yards with two TDs and an interception.
Sunday
Tennessee Titans at Indianapolis Colts, 1:00 p.m.
New England Patriots at Houston Texans, 8:20 p.m.           106.1 & 1400 WSJM Sports 7:30
NCAAMBB – Men's College Basketball
Last Night
Michigan 73, (6) North Carolina 64
Michigan 73, (6) UNC 64 – Brooks, Michigan upset No. 6 UNC 73-64 in Battle 4 Atlantis
Eli Brooks matched his career high with 24 points and Michigan ran off 19 unanswered points in the second half to score a big upset, beating sixth-ranked North Carolina 73-64 on Thursday to reach the Battle 4 Atlantis championship game.  Isaiah Livers added 12 points for the Wolverines (6-0), who led by five early in the second half before exploding for a huge run that turned the matchup into an unexpected rout. Then the Wolverines held on amid the Tar Heels' frantic rally in the final 8 minutes to earn an early marquee win for first-year coach Juwan Howard.  Michigan's 19-0 burst included a dazzling run of five straight made shots that turned a modest lead into a huge margin. At one point, Brooks buried a 3-pointer to push the lead to 19 and left UNC coach Roy Williams standing on the sideline with both hands resting on top of his head.
Today
Michigan vs. (8) Gonzaga, 2:00 p.m.  (at Nassau Bahamas)        106.1 & 1400 WSJM Sports 1:30
NCAAFB – College Football – Week 13
Today
Kent State at Eastern Michigan, 12:00 p.m.
Toledo at Central Michigan, 12:00 p.m.
Saturday
(1) Ohio State at (13) Michigan, 12:00 p.m.                       News/Talk 94.9 WSJM 11:00
Maryland at Michigan State, 3:30 p.m.                               Superhits 103.7 Cosy-FM 2:00
(16) Notre Dame at Stanford, 4:00 p.m.                             Sunny 101.5/WSBT 96.1 & 960 3:00
NHL – National Hockey League
Today
Detroit Red Wings at Philadelphia Flyers, 4:00 p.m.
Colorado Avalanche at Chicago Blackhawks, 4:00 p.m.
NBA – National Basketball Association
Tonight
Charlotte Hornets at Detroit Pistons, 7:00 p.m.
Atlanta Hawks at Indiana Pacers, 8:00 p.m.
Chicago Bulls at Portland Trailblazers, 10:00 p.m.
NCAAWBB – Women's College Basketball
Yesterday
Florida Gulf Coast 69, Notre Dame 60
Today
Notre Dame vs. South Dakota State, 11:00 a.m.                 (at Cancun)
LSU vs. (15) Michigan State, 5:15 p.m.                               (at Bimimi, Bahama)
Western Michigan at UTEP, 5:30 p.m.
AHL – American Hockey League
Tonight
Manitoba Moose at Grand Rapids Griffins, 7:00 p.m.
MHSAA – High School Athletics
Today
Football – State Championship at Ford Field
Division 8
Beal City (12-1) vs. Reading (12-1), 10:00 a.m.
Division 2
Muskegon Mona Shores (11-2) vs. Detroit-Martin Lutheran King (10-2), 1:00 p.m.
Division 6
Maple City Glen Lake (12-1) vs. Monroe St. Mary's Catholic (11-1), 4:30 p.m.
Division 4
Grand Rapids Catholic Central (12-1) vs. Detroit Country Day (13-0), 7:30 p.m.
Saturday
Football – State Championship at Ford Field
Division 7
Pewamo-Westphalia (13-0) vs Jackson Lumen Christi (12-0), 10:00 a.m.
Division 1
Brighton (11-2) vs. Davison (11-2), 1:00 p.m.
Division 5
Lansing Catholic (12-1) vs. Almont (13-0), 4:30 p.m.
Division 3
River Rouge (12-1) vs. Muskegon (13-0), 7:30 p.m.