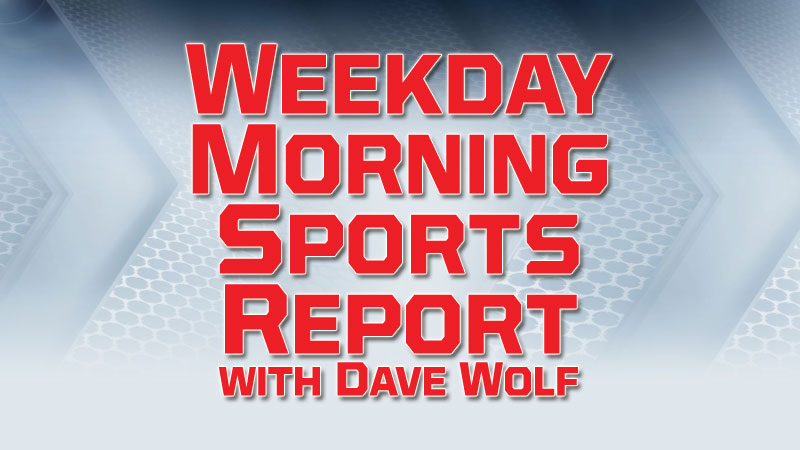 NFL – National Football League – Week 12
Last Night
Houston Texans 20, Indianapolis Colts 17
Texans 20, Colts 17 – Hopkins has 2 TDs, Texans beat Colts 20-17 to top AFC South
Deshaun Watson threw two touchdown passes to DeAndre Hopkins and finished with 298 yards to help the Houston Texans beat the Indianapolis Colts 20-17 on Thursday night to take the AFC South lead.  The Texans (7-4), who were embarrassed by Baltimore 41-7 on Sunday, trailed by four early in the fourth quarter when Hopkins got in front of Pierre Desir and stretched out to haul in a 30-yard reception to give the Texans a 20-17 lead. The Texans got things going on that drive with a 33-yard run by Carlos Hyde.  Houston's defense stepped up after that, forcing a punt on the next drive before stopping the Colts (6-5) on fourth-and-7 with 3 minutes left.  Jacoby Brissett threw for 129 yards, and came up a yard shy of a first down on Indy's fourth-down attempt late in the fourth quarter.
Sunday
Detroit Lions at Washington Redskins, 1:00 p.m.               WSJM Sports/Cosy-FM 11:00
New York Giants at Chicago Bears, 1:00 p.m.                    
Green Bay Packers at San Francisco 49ers, 8:20 p.m.         106.1 & 1400 WSJM Sports 7:30
NFL – Garrett's suspension upheld after appeal
After further review, Myles Garrett's punishment will stick. The NFL has upheld the indefinite suspension levied against the Cleveland Browns defensive end for his actions against Pittsburgh Steelers quarterback Mason Rudolph last Thursday. Garrett is banned for at least the final six regular-season games and any potential playoff games involving the Browns. He received the punishment for pulling off Rudolph's helmet and cracking him on the head with it in the closing seconds of Cleveland's 21-7 win. Garrett made his case to former player James Thrash, who didn't find enough compelling evidence to lessen the punishment.  It's the longest suspension for an on-field incident in league history. ESPN cited anonymous sources in reporting Garrett told the NFL during the appeal of his indefinite suspension Rudolph used a racial slur just before a confrontation between the two players. An NFL spokesman says the league found no such evidence of the slur.
NHL – National Hockey League
Last Night
Columbus Blue Jackets 5, Detroit Red Wings 4
Tampa Bay Lightning 4, Chicago Blackhawks 2
Blue Jackets 5, Red Wings 4 – Blue Jackets rally in third, beat Red Wings 5-4
Oliver Bjorkstrand, Boone Jenner and Eric Robinson scored in the third period, and the Columbus Blue Jackets beat the Detroit Red Wings 5-4 Thursday night.  Jenner beat Jimmy Howard with a sharp-angle shot 8:43 into the third, 63 seconds after Bjorkstrand's tying power-play goal. Robinson made it 5-3 before Detroit's Tyler Bertuzzi scored with 3:14 left.  Alexandre Texier and Cam Atkinson also scored, Joonas Korpisalo made 22 saves, and Columbus won its third straight.  Bertuzzi had two goals, and Filip Hronek and Luke Glendening also scored for Detroit, which has lost four straight. Howard made 32 saves.  Detroit, hampered by multiple injuries, came in tied with the Los Angeles Kings with the lowest point total in the NHL (17).
Lightning 4, Blackhawks 2 – Cirelli, Point help Lightning top Blackhawks 4-2
Anthony Cirelli and Brayden Point scored 2:39 apart midway through the third period, and the Tampa Bay Lightning beat the Chicago Blackhawks 4-2 on Thursday night.  Mikhail Sergachev scored a power-play goal in the first period, and Cedric Paquette added an empty-netter. Backup Curtis McElhinney made 32 saves for Tampa Bay, which had dropped two in a row. The Lightning played without NHL MVP Nikita Kucherov, who led the league last season with 128 points. Kucherov is day to day after suffering an upper-body injury in the second period of Tuesday's 3-1 loss at St. Louis.  Brent Seabrook and Dylan Strome scored for Chicago, and Corey Crawford made 31 stops. But the Blackhawks dropped their second straight since a four-game win streak.
NBA – National Basketball Association
Tonight
Atlanta Hawks at Detroit Pistons, 7:00 p.m.
Miami Heat at Chicago Bulls, 8:00 p.m.
NCAAFB – College Football – Week 13
Saturday
(8) Penn State at (2) Ohio State, 12:00 p.m.             106.1 & 1400 WSJM Sports 11:30
Michigan State at Rutgers, 12:00 p.m.                     Superhits 103.7 Cosy-FM 10:30
Boston College at (16) Notre Dame, 2:30 p.m.          WSBT 96.1 & 960/Sunny 101.5 2:00
(13) Michigan at Indiana, 3:30 p.m.                          News/Talk 94.9 WSJM 2:30
NCAAMBB – Men's College Basketball
Last Night
Minnesota 82, Central Michigan 57
Notre Dame 64, Toledo 62 – OT
Minn. 82, CMU 57 – Balance, 3s give Minnesota 82-57 win over Central Michigan
Marcus Carr had 19 points and Minnesota tied the second-best 3-point mark in school history with 14 made 3s in an 82-57 win against Central Michigan on Thursday night.  Payton Willis scored 18 points and Gabe Kalscheur added 15 for the Gophers (2-3), which were 14 of 30 from beyond the arc, the third game this season with double-digit made 3s. Kalscheur was 5 of 11 from 3-point territory, while Willis was 4 of 6. Daniel Oturu added nine points, 12 rebounds and three blocks for Minnesota. Kevin McKay led Central Michigan (4-1) with 16 points and eight rebounds. Dallas Morgan added 10 points for the Chippewas, who shot a season-low 33.3 percent (22 of 66).
ND 64, Toledo 62 – OT – Notre Dame beats Toledo 64-62 in OT behind Gibbs, Pflueger
T.J. Gibbs made two steals in the final 35 seconds of overtime and assisted Rex Pflueger on the go-ahead basket with 25 seconds left as Notre Dame rallied for a 64-62 victory over Toledo on Thursday night.  Gibbs' first steal led to Pflueger's backdoor basket and a 60-59 Fighting Irish lead. He followed with another steal and added two free throws for a 62-59 count. A missed 3-pointer by the Rockets' Willie Jackson with four seconds left led to Pflueger adding two more free throws at 1.1 showing to clinch the game. Notre Dame (5-1) won its fifth straight in what was effectively the title contest of the five-team, round-robin Men Against Breast Cancer Invitational.  Dane Goodwin led the Irish with 16 points, 14 coming after halftime. Fellow sophomore Nate Laszewski added 10.
Today
Eastern Michigan vs. UMBC, 2:00 p.m.                                (at Montego Bay, Jamaica)
Houston Baptist at Michigan, 7:00 p.m.                                        106.1 & 1400 WSJM Sports 6:30 p.m.
Western Michigan at Oklahoma State, 8:00 p.m.
Saturday
Trinity (IL) at Central Michigan, 2:00 p.m.
Sunday
Eastern Michigan vs. North Carolina A&T, 12:00 p.m.        (at Montego Bay, Jamaica)
NCAAMBB – NCAA denies waiver appeal from Michigan State's Joey Hauser
Michigan State coach Tom Izzo abruptly resigned from a coaches' board Thursday, angered after the NCAA denied an appeal from forward Joey Hauser to play this season.  Izzo says the decision led to him resigning from the National Association of Basketball Coaches board of directors because he says the NCAA is making "arbitrary decisions" regarding waiver requests. Hauser transferred from Marquette in May and requested a waiver from the NCAA to be eligible immediately instead of sitting out the season, per usual transfer rules. The 6-foot-9 Hauser averaged nearly 10 points last season. The third-ranked Spartans play Virginia Tech next week in the Maui Invitational, where they will also face Dayton or Georgia and potentially No. 4 Kansas.
NCAAWBB – Women's College Basketball
Last Night
Central Michigan 81, Dayton 80 – OT
Saturday
Southern Illinois at Eastern Michigan, 12:00 p.m.
Notre Dame at (21) Michigan, 1:00 p.m.
Sunday
Florida Atlantic at Western Michigan, 1:00 p.m.
Hartford at (15) Michigan State, 2:00 p.m.
MLB – MLB will investigate Astros conduct over last 3 seasons
Major League Baseball has widened its investigation of alleged sign stealing by the Houston Astros and will probe activity by the team over the past three seasons. Commissioner Rob Manfred said MLB will "investigate the Astros situation as thoroughly as humanly possible." The probe includes the team's firing of an assistant general manager during the World Series for clubhouse comments directed at female reporters, behavior that the club at first accused Sports Illustrated of fabricating. Oakland pitcher Mike Fiers described the Astros' method of sign-stealing in an article published by The Atlantic last week. Fiers said the 2017 World Series champs stole signs during home games by using a camera positioned in center field while he was with the team.  Houston players were suspected of whistling in the dugout to communicate pitch selection to batters during the postseason last month.
MCCAA – Junior College Athletics
Saturday
Women's Basketball
Kankakee Community College at Lake Michigan College, 1:00 p.m.
Men's Basketball
Kankakee Community College at Lake Michigan College, 3:00 p.m.
AHL – American Hockey League
Tonight
Milwaukee Admirals at Grand Rapids Griffins, 7:00 p.m.
ECHL – ECHL Hockey
Tonight
Kalamazoo Wings at Cincinnati Cyclones, 7:35 p.m.
MHSAA – High School Athletics
Yesterday
Girls Volleyball – Semifinals – Kellogg Arena, Battle Creek
Division 4
Mendon 3, Southfield Christian 2                  (27-25, 17-25, 19-25, 25-22, 15-13)
Leland 3, Rudyard 0                                        (25-21, 25-14, 25-15)
Today
Girls Volleyball – Semifinals – Kellogg Arena, Battle Creek
Division 3
Schoolcraft vs. Saginaw Valley Lutheran, 12:00 p.m.
Monroe St. Mary vs. Beaverton, 2:00 p.m.
Saturday
Girls Volleyball – Semifinals – Kellogg Arena, Battle Creek
Division 4
Mendon vs. Leland, 10:00 a.m.   
Div 1 – 2:00 p.m.,      Div. 2 – 4:00 p.m.,     Div. 3 – 12:00 p.m.
Football – 8 Player State Championship – Superior Dome, Northern Michigan University
8-Player Division 1
Suttons Bay (12-0) vs. Colon (12-0), 11:00 a.m.