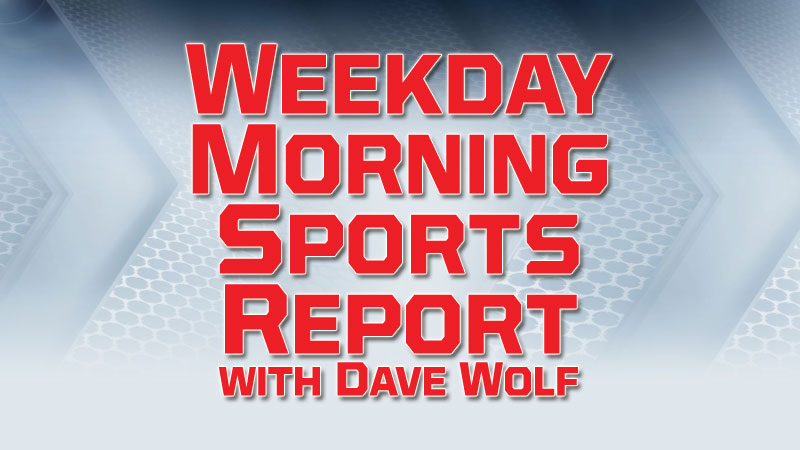 NFL – National Football League – Week 9
Last Night
San Francisco 49ers 28, Arizona Cardinals 25
49ers 28, Cardinals 25 – Garoppolo throws 4 TD passes, 49ers beat Cardinals 28-25
Jimmy Garoppolo threw for 317 yards and four touchdowns and the San Francisco 49ers reach the halfway point of their season undefeated, beating the Arizona Cardinals 28-25 on Thursday night. San Francisco (8-0) fell behind 7-0, but responded with three touchdowns — including one as time expired in the second quarter after Cardinals coach Kliff Kingsbury called a timeout and gave the 49ers a second chance on fourth down — to take a 21-7 halftime lead.  The 49ers were in control until about five minutes left in the fourth quarter, when Andy Isabella caught a short pass and sprinted 88 yards to help the Cardinals pull to 28-25.  But the 49ers were able to run out the clock on their ensuing offensive drive to end Arizona's comeback.  Arizona (3-5-1) lost its second straight game. Rookie quarterback Kyler Murray threw for 241 yards and two touchdowns.
Sunday
Chicago Bears at Philadelphia Eagles, 1:00 p.m.
Indianapolis Colts at Pittsburgh Steelers, 1 p.m.
Detroit Lions at Oakland Raiders, 4:05 p.m.                       WSJM Sports/Cosy-FM 2:00
New England Patriots at Baltimore Ravens, 8:20 p.m.        106.1 & 1400 WSJM Sports (after Lions)
NHL – National Hockey League
Tonight
Detroit Red Wings at Carolina Hurricanes, 7:30 p.m.
NBA – National Basketball Association
Tonight
Cleveland Cavaliers at Indiana Pacers, 7:00 p.m.
Detroit Pistons at Chicago Bulls, 8:00 p.m.
NBA – Joel Embiid, Karl-Anthony Towns each suspended 2 games
Philadelphia center Joel Embiid and Minnesota center Karl-Anthony Towns have each been suspended two games without pay for an on-court altercation and continued escalation. Kiki VanDeWeghe, the NBA's executive vice president of basketball operations, announced the suspensions Thursday, a day after the undefeated 76ers' 117-95 home victory over the Timberwolves. The star players were ejected after tangling with 6:42 left in the third quarter and the 76ers ahead 75-55. Embiid shoved Towns, who answered with a punch that missed as both men fell to the floor. Philadelphia's Ben Simmons jumped in and forcefully held Towns down as other players and coaches ran onto the court. They were ejected after a video review.
MLB – World Series goes 7 games but averages as third-least viewed
This year's World Series between the Washington Nationals and Houston Astros went seven games but finished as the third-least viewed.  The Series averaged 13.91 million viewers, Nielsen said Thursday, down 1.3% from 14.1 million last year for Boston's five-game victory over the Los Angeles Dodgers. The first title in the 51-year history of the Nationals-Montreal Expos franchise averaged an 8.1 rating and 16 share. The lowest-rated Series remains 2012, when San Francisco's sweep of Detroit averaged a 7.6 rating and 12.64 million viewers. Philadelphia's five-game win over Tampa Bay in 2008 averaged 13.19 million. The Nationals 6-2 victory in Game 7 on Wednesday night averaged 23,013,000 viewers according to Nielsen. That's down 18.5% from the 28.42 million average for the 2017 Game 7 between the Astros and Los Angeles Dodgers. Wednesday's viewership peaked at 27.1 million during the final inning (11-11:15 p.m. EDT). That's viewership numbers are on par with the 23.52 million that watched San Francisco's Game 7 victory Kansas City in 2014.Fox said postseason games on Fox and FS1 averaged 7.84 million, a 12% increase from last year. Fox and FS1 had the American League Division and Championship Series, which has been the more-viewed of the two leagues in recent years.
NCAAFB – College Football – Week 10
Saturday
(14) Michigan at Maryland, 12:00 p.m.          
Buffalo at Eastern Michigan, 12:00 p.m.
Northern Illinois at Central Michigan, 12:00 p.m.
Virginia Tech at (16) Notre Dame, 2:30 p.m.
Michigan State (OFF)
NCAAFB – Big Ten – Weekend preview
It's a light schedule in the Big Ten this week with six of the teams being idle. No. 14 Michigan plays at Maryland after posting an impressive win over Notre Dame. Indiana's prolific passing attack will be tested when it goes against Northwestern. Illinois' Dre Brown ran for a career-high 131 yards against Purdue last week and will face the Big Ten's worst rushing defense in Rutgers. Nebraska is 1-7 on the road under second-year coach Scott Frost heading into its game at Purdue.
NCAAFB – Michigan St's Bachie declared ineligible after positive test
Michigan State linebacker Joe Bachie has been declared ineligible by the Big Ten after testing positive for a banned supplement. The school said Thursday it will appeal. Bachie made the second team on the AP's list of midseason All-Americans. The senior has 36 tackles and 35 assists this season, along with 3 ½ sacks.  The Spartans have an open date this week. They host Illinois on Nov. 9.  Coach Mark Dantonio said in a statement that the situation breaks his heart, and that "no one feels worse than Joe does." Bachie says he plans to appeal, and he apologized for putting coaches, teammates and fans through this.
NCAAFB – Big 12 reprimands 3 teams after field-storming celebrations
The Big 12 Conference has issued public reprimands and fines of $25,000 against Kansas State and TCU for how the schools handled fans storming the field to celebrate after home victories over ranked teams.  Kansas also received a reprimand, but wasn't fined after the Jayhawks beat Texas Tech on Saturday.  Big 12 Commissioner Bob Bowlsby said conference schools have a duty to provide a safe game environment.  The league doesn't have a policy prohibiting spectators on the field for postgame celebrations, but Bowlsby said home teams have to provide adequate security measures for student-athletes, coaches, game officials and spectators. That includes safe passage from the playing field to the locker room, and protection of the visiting team bench area.  Kansas State upset then-No. 5 Oklahoma 48-41 last Saturday, and TCU won 37-27 over then-No. 15 Texas.
NCAAMBB – Michigan State's Kithier to play Kentucky with broken nose
Michigan State forward Thomas Kithier has a broken nose that is not expected to keep him out of the season-opening game. Kithier was injured by an inadvertent elbow at practice. He has been cleared to practice and play in games.  The top-ranked Spartans face No. 2 Kentucky on Tuesday in New York. Kithier is a candidate to start at forward. The 6-foot-8 sophomore averaged 1.6 points and 1.3 rebounds while he was used sparingly in 31 games last season.
NCAASB – Big Ten – Rutgers softball coaches accused of intimidation, abuse
Two Rutgers softball coaches, a husband and wife, have been accused of fostering a climate of fear, intimidation and abuse on the team. The university president says he wants an independent investigation of allegations made against softball head coach Kristen Butler and her husband Marcus Smith, a volunteer assistant. Rutgers President Robert Barchi says in a statement that "nothing is more important than the health and safety of our students."
Golf – PGA – Scottie Scheffler leads PGA Tour's Bermuda Championship
Scottie Scheffler closed with a bogey for a 9-under 62 and a one-stroke lead Thursday after the first round of the PGA Tour's inaugural Bermuda Championship.  Scheffler played his opening nine at Port Royal Golf Club in 6-under 29, making an eagle on the par-5 17th. He added birdies on Nos. 2, 4, 6 and 7 before dropping the stroke on the par-4 ninth.  The 23-year-old former University of Texas player won twice last year on the Korn Ferry Tour and earned fully exempt PGA Tour status.


MHSAA – High School Athletics
All Games tonight unless said otherwise
Football – Playoffs – Round 1
Division 2
Region 1 – District 2
Portage Central (5-4) at Portage Northern (8-1), 7:00 p.m.
Mattawan (5-4) at Grand Rapids Forest Hills Central (7-2), 7:00 p.m.
Region 2 – District 1
Jackson (5-3) at Battle Creek Lakeview (9-0), 7:00 p.m.
Livonia-Churchill (5-4) at Dexter (8-1), 7:00 p.m.
Division 3
Region 2 – District 1
Zeeland East (5-4) at Zeeland West (8-1), 7:00 p.m.
St. Joseph (6-3) at Edwardsburg (9-0), 7:00 p.m.                                   106.1 & 1400 WSJM Sports
Division 4
Region 2 – District 1
Grand Rapids South Christian (5-4) at Grand Rapids Christian (7-2), Saturday 12:00 p.m.
Otsego (6-3) at Hudsonville Unity Christian (6-3), 7:00 p.m.       at Jenison
Region 2 – District 2
Vicksburg (5-4) at Paw Paw (8-1), 7:00 p.m.                                           Superhits 103.7 Cosy-FM
Plainwell (5-4) at Marshall (5-4), Saturday 1:00 p.m.
Division 5
Region 2 – District 1
Kalamazoo United (5-4) at Berrien Springs (8-0), 7:00 p.m. at St. Joseph          News/Talk 94.9 WSJM
Dowagiac (6-3) at Hopkins (8-1), 7:00 p.m.
Division 6
Region 3 – District 1
Jonesville (6-3) at Hillsdale (9-0), 7:00 p.m.
Constantine ((7-2)) at Brandywine (9-0), 7:00 p.m.
Division 7
Region 3 – District 1
Hartford (6-3) at Schoolcraft (8-1), 7:00 p.m.
Centreville (6-3) at Lawton (9-0), 7:00 p.m.
Division 8
Region 4 – District 1
Mendon (7-2) at Reading (8-1), 7:00 p.m.
White Pigeon (7-2) at Cassopolis (9-0), 7:00 p.m.
8-Player Division 1
Region 3
Camden Frontier (6-3) at Colon (9-0), Saturday 1:00 p.m.
Bellevue (6-3) at Martin (9-0), 7:00 p.m.
8-Player Division 2
Region 3
Brethren (5-4) at Climax-Scotts (7-2), 7:00 p.m.
Wyoming Tri-Unity Christian (5-4) at Onekama (6-3), Saturday 2:00 p.m.