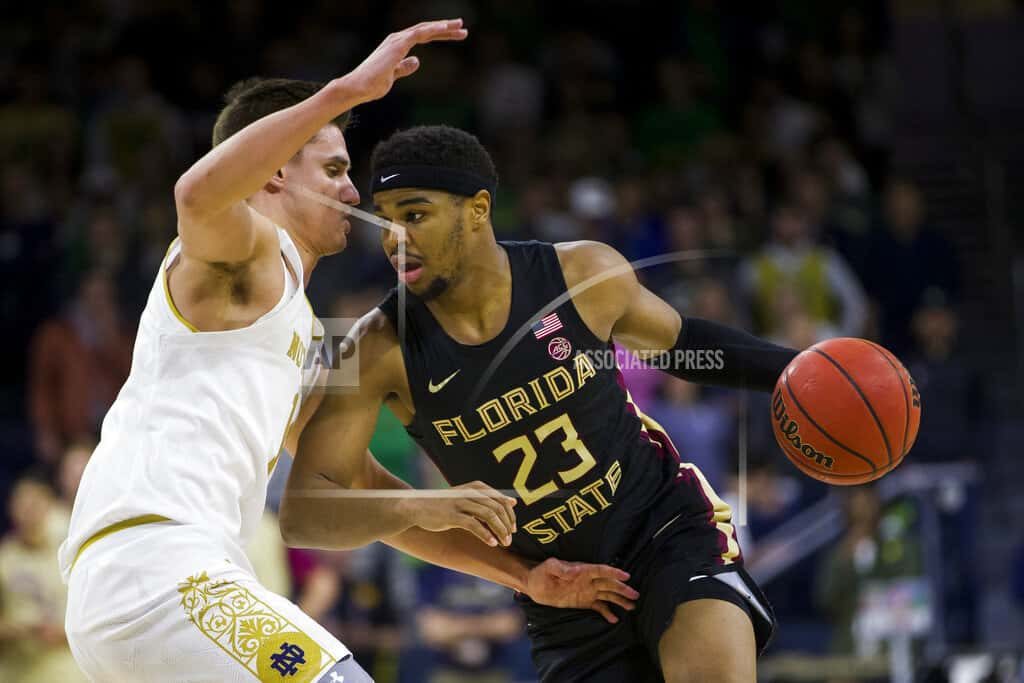 NBA – National Basketball Association
Last Night
Oklahoma City Thunder 114, Detroit Pistons 107
Milwaukee Bucks 119, Indiana Pacers 100
Minnesota Timberwolves 115, Chicago Bulls 108
Thunder 114, Pistons 107 – Thunder blow lead, but outlast Pistons 114-107
Danilo Gallinari made a crucial 3-pointer in the final minute and the Oklahoma City Thunder beat the Detroit Pistons 114-107 despite blowing a 16-point second-half lead. The depleted Pistons rallied in the fourth quarter and took a 103-102 advantage after a 3-pointer by Svi Mykhailiuk. The Thunder were up by one late when Oklahoma City's Chris Paul dribbled toward Detroit's Brandon Knight, who hit the deck trying to draw an offensive foul. There was no whistle and Gallinari made a 3 with 21.6 seconds remaining to put the Thunder up 111-107. Detroit's Christian Wood scored a career-high 29 points.
Bucks 119, Pacers 100 – NBA-leading Bucks bounce back from loss to rout Pacers
Giannis Antetokounmpo had 29 points, 12 rebounds and six assists and the Milwaukee Bucks recovered after squandering an early 22-point lead to trounce the Indiana Pacers 119-100 on Wednesday night. The Bucks bounced back from a 105-89 loss at Miami in which they posted their lowest point total of the season. An NBA-best 53-9, Milwaukee hasn't lost back-to-back games all season. Indiana had a four-game winning streak snapped as it fell into a tie with Philadelphia for fifth place in the Eastern Conference standings. T.J. Warren scored 18 points and Doug McDermott had 16 for the Pacers.
T-Wolves 115, Bulls 108 – Beasley scores 24 as Timberwolves beat Bulls 115-108
Malik Beasley scored 24 points and D'Angelo Russell added 19 for the Minnesota Timberwolves in a 115-108 win against the Chicago Bulls. Naz Reid had his second straight double-double for Minnesota with 16 points and 11 rebounds, helping the Timberwolves to their second consecutive victory. It's the first time they've won both games of a back-to-back this season, following Tuesday's 139-134 victory in New Orleans. Playing without leading scorer Zach LaVine, Chicago welcomed back Lauri Markkanen but couldn't follow up Monday's win against Dallas. Coby White led the Bulls with 26 points off the bench.
NCAAMBB – Men's College Basketball
Last Night
(7) Florida State 73, Notre Dame 71
(7) FSU 73, ND 71 – No. 7 Florida State rallies to beat Notre Dame 73-71
Trent Forrest's putback with 3.8 seconds left capped a ferocious late charge and No. 7 Florida State beat Notre Dame 73-71 to move closer to an Atlantic Coast Conference title. Forrest's basket gave the Seminoles just their second lead all night. Their other lead was 5-4 in the opening minutes. M.J. Walker scored 16 of his 21 points over the final 8:40 and FSU charged back from a 61-48 deficit. Forrest added 15 points and Devin Vassell scored 13 for the Seminoles. Prentiss Hubb led Notre Dame with 24 points, 19 in the first half.
Tonight
Nebraska at (25) Michigan, 6:30 p.m.             106.1 & 1400 WSJM Sports 6:00
NCAAMBB – Memphis' NCAA case goes to independent investigation arm
Memphis will go through the NCAA's new independent investigation arm in a case involving the recruitment of star basketball player James Wiseman.  The NCAA has announced that the school's request to have the infraction case resolved through the Independent Accountability Resolution Process had been granted.  Wiseman was suspended by the NCAA for 12 games early this season after his family received $11,500 from former Memphis player and current Tigers coach Penny Hardaway. The money assisted in family moving expenses from Nashville to Memphis in 2017 while Hardaway was a booster for the Tigers' basketball program.  Wiseman left the school in December.
NHL – National Hockey League
Tonight
Edmonton Oilers at Chicago Blackhawks, 8:30 p.m.
NHL – NHL keeping close eye on virus, limiting employee travel
The National Hockey League is not allowing its employees to make work-related trips outside of North America in response to the global fears over the coronavirus. If any of those employees go on their own to a country where the virus has been found they will be quarantined before being able to return to work. NHL Commissioner Gary Bettman says the league has told its clubs that they are free to adopt a similar policy. He stopped short of saying it would be mandatory.
NCAAWBB – Women's College Basketball
Last Night
Western Michigan 53, Eastern Michigan 49
Toledo 76, Central Michigan 67
ACC Tournament – Round 1 – Greensboro Coliseum, Greensboro NC
10Pittsburgh 67, 15Notre Dame 65                                      
Pitt 67, ND 65 – Pitt women snap skid; Notre Dame's NCAA tourney streak ends
Dayshanette Harris hit the go-ahead jumper with 2.7 seconds to play and stole Notre Dame's ensuing inbound pass as Pittsburgh beat the Fighting Irish 67-65 for its second-ever victory in the Atlantic Coast Conference tournament. Pitt snapped a 12-game skid against Notre Dame and, likely, put an end to a string of 24 consecutive NCAA Tournament appearances by the Fighting Irish. Katlyn Gilbert led Notre Dame with 20 points.
Tonight
Big Ten Tournament – Round 2 – Bankers Life Fieldhouse, Indianapolis
9Purdue vs. 8Michigan State, 12:00 p.m.
10Nebraska vs. 7Michigan, 6:30 p.m.
MLB – Spring Training Baseball
Yesterday
Detroit Tigers 13, Boston Red Sox 9
Chicago Cubs 6, Cincinnati Reds 6 – TIE
Chicago White Sox 5, Milwaukee Brewers 1
Today
New York Yankees vs. Detroit Tigers at Lakeland, Fla., 1:05 p.m.
Texas Rangers (SS) vs. Chicago Cubs at Mesa, Ariz., 3:05 p.m.
Colorado Rockies (SS) vs. Chicago White Sox at Glendale, Ariz., 3:05 p.m.
MLB – House committee approves study of minor league baseball
The House Oversight and Reform Committee has approved legislation to have the comptroller general of the U.S. study baseball's minor leagues. The minor leagues are trying to fend off a contraction proposal from major league clubs. The bill approved Wednesday calls on the comptroller general to "evaluate the social, economic, and historic contributions that minor league baseball has made to American life and culture." A proposal by Major League Baseball would drop the big league affiliation of 42 minor league teams and eliminate short-season leagues not held at major league training complexes.
Olympics – Despite virus, IOC unwavering on Olympics starting in July
Despite worldwide concern and speculation about whether the fast-spreading virus outbreak will affect the Tokyo Olympics, the IOC's leadership is not joining in the debate. International Olympic Committee president Thomas Bach told reporters "neither the word cancellation nor the word postponement was even mentioned" at a board meeting he chaired in Lausanne, Switzerland. IOC leaders held a conference call with organizers and public authorities in Tokyo and restated their commitment to hold the Summer Games on the scheduled dates of July 24-Aug. 9. The coronavirus that emerged in China late last year has infected more than 90,000 people globally and caused over 3,100 deaths.
ECHL – ECHL Hockey League
Last Night
Cincinnati Cyclones 5, Kalamazoo Wings 2
MHSAA – High School Athletics
Last Night
Girls Basketball – District Semis
Division 1 at Lakeshore
Portage Central 44, Mattawan 26
Kalamazoo Central 54, Lakeshore 33
Division 1 at Gull Lake
Battle Creek Central 71, Sturgis 29
Lakeview 66, Coldwater 50
Division 2 at Coloma
Hamilton 59, Allegan 46
Coloma 33, South Haven 23
Division 2 at Buchanan
Three Rivers 47, Niles 45
Edwardsburg 64, Berrien Springs 28
Division 2 at Plainwell
Plainwell 44, Vicksburg 17
Harper Creek 46, Comstock 20
Division 3 at Cassopolis
Brandywine 55, Watervliet 24
Decatur 65, Cassopolis 36
Division 3 at Lawton
Bloomingdale 54, Lawton 9
Gobles 37, Hartford 27
Division 3 at Kalamazoo Christian
Kalamazoo Christian 47, Vermontville-Maple Valley 26
Kalamazoo Hackett 42, Delton-Kellogg 22
Division 3 at Centreville
Centreville 63, White Pigeon 57
Schoolcraft 57, Marcellus 8
Division 4 at River Valley
New Buffalo 49, Lake Michigan Catholic 35
Michigan Lutheran 42, River Valley 28
Division 4 at Colon
Mendon 48, Howardsville Christian 7
Colon 44, Burr Oak 16
Division 4 at Wyoming Tri-Unity
Zion Christian 26, Potter's House Christian 23
Martin 51, Tri-Unity Christian 38
Tonight
Boys Basketball – Regular Season
SMAC
St. Joseph at Portage Northern, 7:15 p.m.
Non-Conference
Benton Harbor at Wyoming, 7:15 p.m.
BC Central at Harper Creek, 7:00 p.m.
Marshall at BC Lakeview, 7:15 p.m.
Portage Central at Coldwater, 7:00 p.m.
Muskegon at Kalamazoo Central, 7:00 p.m.
Mendon at Quincy, 7:00 p.m.
Wolverine
Edwardsburg at Otsego, 7:00 p.m.
Dowagiac at South Haven, 7:00 p.m.  Cosy-FM
Vicksburg at Plainwell, 7:00 p.m.
Sturgis at Paw Paw, 7:00 p.m.
Three Rivers at Allegan, 7:00 p.m.
BCS
Brandywine at Berrien Springs, 7:15 p.m.
Michigan Lutheran at Lawrence, 7:00 p.m.
Countryside at Howardsville Christian, 6:00 p.m.
River Valley at New Buffalo, 7:30 p.m.
Comstock at Parchment, 7:30 p.m.
BCS
Kalamazoo Hackett at Coloma, 7:00 p.m.
Delton-Kellogg at Fennville, 7:00 p.m.
Constantine at Gobles, 7:00 p.m.
Saugatuck at Lawton, 7:00 p.m.
Galesburg-Augusta at Martin, 7:00 p.m.