Jessica Heath of South Haven High School Bowling is our WSJM Sports Van Buren/Cass Student Athlete of the Week for the week of January 27, 2019.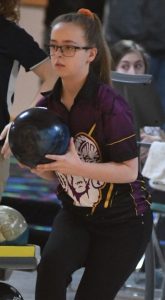 At the Southern Lake Michigan Conference Singles Tournament, Jessica won the Girls' Division B title. She averaged 155 in capturing the championship.
Jessica is a two year varsity letter winner in bowling and also a member of the South Haven High School Orchestra. In the classroom, she carries a 3.0 grade point average.
Jessica is the daughter of Rob and Kathy Heath of South Haven.
Another finalist for the week was Hunter Slavings of Decatur Basketball.
Congratulations to Jessica from 106.1 & 1400 WSJM Sports.