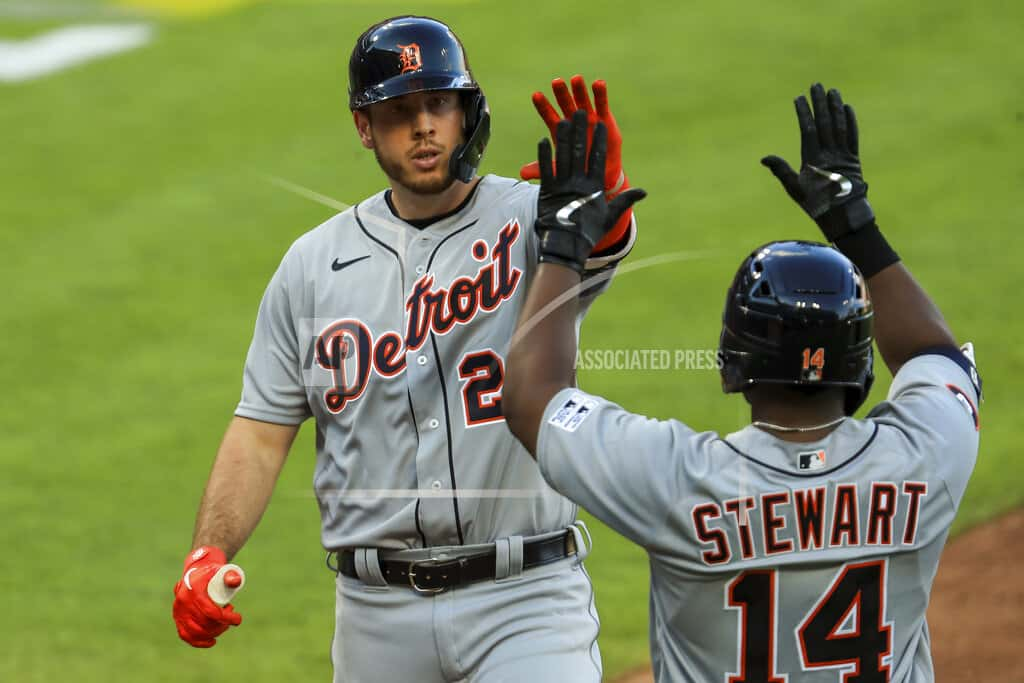 Reds 7, Tigers 1 – Opening impression: Moustakas leads Reds over Tigers 7-1
Mike Moustakas drove in four runs in an emphatic first impression, and Cincinnati's trio of high-priced newcomers turned the Reds' long-delayed opener into a 7-1 victory over the Detroit Tigers. The Reds tried to make themselves relevant again by spending $165 million on free agents in the offseason. Moustakas and Nick Castellanos each got $64 million as cornerstones of the rebuild. They teamed up on Cincinnati's first three runs. Completing the trilogy of newcomers, Shogo Akiyama — signed as a free agent after a stellar career in Japan — singled home a run in his first at-bat.
Cubs 3, Brewers 0 – Hendricks goes 9; Rizzo HRs, sanitizes; Cubs beat Brew 3-0
Kyle Hendricks finished a three-hitter after new manager David Ross gave him one more batter, leading the Chicago Cubs to a 3-0 victory over the Milwaukee Brewers on opening day. Anthony Rizzo homered and dished out hand sanitizer, and Ian Happ connected for a two-run shot. Ross got his first victory as a big league manager as the Cubs opened the pandemic-shortened 60-game season without fans at Wrigley Field. Showing off an improved curveball, Hendricks struck out nine and walked none in his first career opening-day start.
Twins 10, White Sox 5 – Kepler hits 2 HR, Twins power past White Sox 10-5 in opener
Max Kepler homered against White Sox ace Lucas Giolito in his first two at-bats and the Minnesota Twins beat Chicago 10-5 in the clubs' first game of a 60-game season shortened by the coronavirus pandemic. White Sox slugger Yoán Moncada had three hits, including a three-run shot off José Berrios in the second inning that tied the game at 5. Jorge Polanco answered with a two-run single in the fourth inning to put Minnesota ahead for good. Giolito and Berrios struggled, and a duel between the All-Star right-handers never materialized.