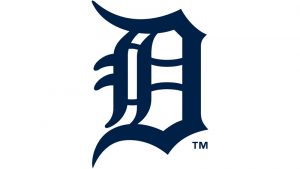 The Detroit Tigers today announced that they have agreed to terms with third round pick Trei Cruz, a shortstop from Rice University, and fifth round pick Colt Keith, a third baseman from Biloxi High School (MS).
Cruz, 21, appeared in 131 games over his three seasons at Rice University, hitting .296/.406/.484 with 31 doubles, eight triples, 16 home runs and 97 RBI. The 6-2, 195 pound shortstop earned second team All-Conference USA honors as a sophomore in 2019 and was named a freshman All-American by Collegiate Baseball in 2018. He was also selected to the Conference USA All-Freshman Team.
During his junior season in 2020, Cruz hit .328/.487/.500 with seven doubles, one home run and eight RBI. He led the Owls in on-base percentage, doubles, runs scored (9), RBI and walks (18).
Keith, 18, was named Mississippi's Gatorade Player of the Year in 2019 after hitting .527 as a junior at Biloxi High School. The 6-3, 210 pound third baseman was also named a second team high school All-American by Collegiate Baseball. Keith participated in Major League Baseball's Prospect Development Pipeline in 2019, playing in eight games with "Team Jeter." Keith was selected a 2020 preseason All-American and to the preseason Southeast All-Region first team by Perfect Game.