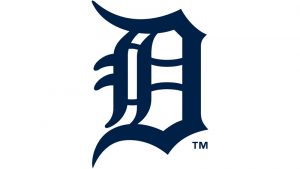 The Detroit Tigers today announced that they have acquired LHP Joey Wentz and OF Travis Demeritte from the Atlanta Braves in exchange for RHP Shane Greene. In a separate deal, the Tigers acquired RHP's Paul Richan and Alex Lange from the Chicago Cubs in exchange for OF Nicholas Castellanos and cash considerations.
"We're very excited to add two significant prospects to our organization," said Tigers Executive Vice President of Baseball Operations and General Manager, Al Avila on the Shane Green deal. "Wentz is a highly competitive lefthanded pitcher with a three-pitch mix, who we see as a great addition to our already formidable stable of young arms in the player development system. We're also adding a solid athlete in Demeritte, who has shown spectacular power in Triple A and is someone we can see making an impact in our outfield in the near future.
"We'd also like to thank Shane for his hard work and dedication to this organization since he joined us in 2015, and wish him all the best in his future."
Wentz, who is 21-years old and stands 6-5, 210-pounds, is rated as the seventh-best prospect in the Braves organization, according to MLB Pipeline. In 20 starts this season with Double A Mississippi, Wentz has posted a 5-8 record with a 4.72 ERA (103.0IP/54ER) and 100 strikeouts. He currently ranks eighth in the Southern League in strikeouts, while he is 10th in innings pitched. Wentz, who was named the Most Outstanding Pitcher in the South Atlantic League in 2017, has started 74 games in his professional career, compiling a 17-19 record with a 3.31 ERA (345.2IP/127ER) and 358 strikeouts. Wentz was selected in the Competitive Balance Round A of the 2016 draft out of Shawnee Mission East High School (KS).
Demeritte, 24, is ranked as the 24th-best prospect in the Braves organization by Baseball America. Demeritte has appeared in 96 games with Triple A Gwinnett this season, and is hitting .286/.387/.558 with 28 doubles, two triples, 20 home runs and 74 RBI. An International League All-Star this season, he currently ranks third in runs scored (68), doubles and RBI, fourth in extra-base hits (40), sixth in OPS (.945) and total bases (189), eighth in slugging percentage and 10th in on-base percentage and walks (51). In seven Minor League seasons, Demeritte has hit .244/.339/.464 with 133 doubles, 28 triples, 114 home runs and 357 RBI. He stands at 6-0 and 210-pounds, and was named a California League All-Star in 2016 and a Southern League All-Star in 2017. Demeritte was originally drafted by the Texas Rangers in the first round of the 2013 MLB Draft out of Winder-Barrow High School (GA).
Greene, 30, has appeared in 38 games for the Tigers this season, posting a 0-2 record with 22 saves, a 1.18 ERA (38.0IP/5ER) and 43 strikeouts. He currently ranks fourth in the American League and 10th in the Majors with 22 saves. Among big league relievers with at least 38.0 innings pitched, Greene ranks second in ERA, fourth with a .153 (21×137) opponent batting average and eighth with a 0.87 WHIP.
Commenting on the Castellanos move, Avila said, "Maximizing our pitching depth is something that's important to the long-term success of our organization. Richan is a true competitor on the mound, and knows how to pitch with his arsenal better than most his age. His solid makeup and performance on the field shows us that there's a good future for him in our organization. Using a short but effective arm action, Lange shows great run and life on his fastball, complemented by solid bite on his offspeed pitches. Both these players are welcome additions to our player development system."
"Nick has grown from a draft pick to one of the best hitters in the American League, and we thank him for his years wearing the Olde English 'D'."
Richan, who is 22 and stands 6-2, 200-pounds, is rated as the 16th-best prospect in the Cubs organization, according to MLB Pipeline. Richan has started 17 games with Single A Myrtle Beach this season, posting a 10-5 record with a 3.97 ERA (93.0IP/41ER) and 86 strikeouts. He is currently tied for the Carolina League lead in wins, while he is fourth in WHIP (1.23), ninth in ERA and 10th in strikeouts. A second round draft pick by the Cubs in the 2018 MLB Draft, Richan has made 27 appearances, including 26 starts, in his career, posting a 10-7 record with a 3.52 ERA (122.2IP/48ER) and 117 strikeouts.
Lange, who is 23 and is 6-3, 197-pounds, is ranked as the 23rd-best prospect in the Cubs organization, according to MLB Pipeline. Lange has made 18 starts this season between Single A Myrtle Beach and Double A Tennessee, compiling a 3-12 record with a 5.82 ERA (86.2IP/56ER) and 79 strikeouts. The 30th overall selection in the 2017 MLB Draft by the Cubs, Lange has made 45 starts in his professional career, posting a 9-21 record with a 4.62 ERA (216.1IP/111ER) and 193 strikeouts.
Castellanos, 27, has appeared in 100 games with the Tigers this season, hitting .273/.328/.462 with 37 doubles, three triples, 11 home runs and 37 RBI. He is currently tied for the Major League lead with 37 doubles, while he ranks sixth in the American League with 51 extra-base hits.