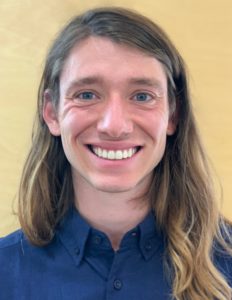 Southwestern Michigan College's choice to coach its reborn men's and women's cross-country program is Juris A. Silenieks of Grand Rapids.
Silenieks was a member of Syracuse University's 2015 NCAA cross country national champions and an Olympic trials qualifier for the Tokyo Summer Games, postponed by the COVID-19 pandemic until July 2021. Hundreds of men gathered in Atlanta Feb. 29 to compete for the 2020 U.S Olympic team in a race televised nationally on NBC.
Silenieks holds a 2016 bachelor's degree in exercise science, with a minor in food studies, from Syracuse.
From September 2016 to December 2018 he was track and field distance coach for Robert Morris University (RMU), an NCAA Division I school near Pittsburgh. He improved the Colonials' Northeast Conference (NEC) indoor track and field championship team standing from fifth to third in two years by building a culture of excellence focused on long-term improvements.
At a special meeting Sept. 10, the SMC Board of Trustees unanimously authorized the administration to pursue the return of National Junior College Athletic Association (NJCAA) men's and women's cross country for the fall of 2021 after a 25-year absence and marking the 40th anniversary of the Roadrunners' 1981 NJCAA national championship.
On Oct. 22, the NJCAA confirmed that SMC had been approved to return to intercollegiate athletics. "The NJCAA welcomes Southwestern Michigan College to the association as their core values align with what the NJCAA stands for. We look forward to watching their student-athletes compete and succeed at the highest level of two-year collegiate athletics in the country," said Dr. Christopher Parker, NJCAA president and CEO.
From the 1970s-1990s, SMC dominated Michigan Community College Athletics Association (MCCAA) cross-country competitions, winning the championship 23 out of 25 seasons, including separate streaks of nine and 11 consecutive years. The Roadrunners' men's team also won five NJCAA national championships in cross country.
At RMU, Silenieks transformed middle and distance athletes into conference contenders, such as Maggie Prorok placing in the top four at NEC cross-country championships and a Top 10 time in RMU 10K history. He increased student athlete matriculation to RMU through best practice of recruitment tactics and coordinated team equipment and travel, including meals and lodging. In 2020, RMU moved from the NEC to the Horizon League.
During the first six months of 2019, Silenieks volunteered as an assistant coach for Michigan State University. Since March he has worked in sales with Gazelle Sports, fitting customers with proper shoes or insoles. He will now immediately begin recruiting SMC's next crop of scholarship runners for both the men's and women's teams.
Atlanta figures in another bit of Silenieks lore. In 2016 he won the Hotlanta Half Marathon in 1:17.05 wearing Wolf and Shepherd's Honey Captoe dress shoes to establish a Guinness World Record.
Wolf and Shepherd was founded in 2015 by Notre Dame decathlete Justin Schneider, who had designed Adidas footwear. Schneider's goal was to use running-shoe technology to improve the comfort and performance of dress shoes.
Silenieks has said the best advice he gives to athletes he coaches, is, "Just be yourself! Running gives an athlete a lot of time to figure out who they are and who they want to become. It's awesome to see the runner's personality come out with their teammates."