The end of the 2022 football season marks the beginning of postseason awards.  The Southwest Michigan Athletic Conference (SMAC) were recently voted on by the league's coaches.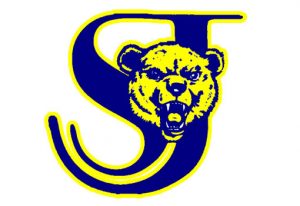 SMAC Conference Champion St. Joseph placed 8 players on the 1st team offense, defensive, and special teams and one at-large player on the all-conference list.
On offense, Senior OL Gerald Cappaccio, Senior TE Riley Biggins, and Senior RB Trey McGinnis were named to the 1st team.  On Defense. Senior DL Julis Davis, Senior LB Elijah Turner, and Senior DB Hudon Lange were also named first team.   Senior RB Joron Brown was 1st team at-large.   Senior P Max Taylor is also 1st team all-conference.
The Bears also placed seven players on the 2nd team all-conference list.  Sophomore DL Rusty Klaer, Senior OL Troy Painter, and Senior RB Thomas Moore earned the awards.  2nd team all-conference defense have Senior DL Matt Golladay, Senior DL, Eian Nelson, Senior LB Dylan Stevens, and Senior DB Caleb Garey were recognized.
St. Joe also had 6 players earning honorable mention, Senior QB Matt Lanier, Senior WR, Jordan Bell, Senior WR Bobby Nate, Junior LB Max Kesterke, Senior DB Ben Zarotney, and Senior OLB Cole Lakin.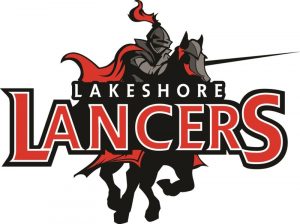 Lakeshore who finished 5th in the conference standings had on the 1st team all-conference, Junior OL Jake Chellman and Senior WR Trevor Griffiths.   On defense Senior DL Jeff Moore and Senior LB Drew Grau.    On the 2nd team all-conference was Senior DB Jackson Bushu and Senior DB Zach Warren.  Junior P Alex Wojahn is 2nd team special teams.  Lakeshore's honorable mentions are Senior Ryan Korfmach, Junior Asher Kuhn, Junior Drew Grau, Junior Zachary Ort, Junior Josh Coleman, Senior Colbe Jones, Junior Alex Wojahn, and Freshman Ajay Singh.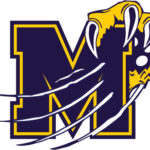 Mattawan Senior RB Connor Daggett is first team offense.  Junior OL Tyler Townsend and Senior TE Ryan Kiesling are 2nd team offense.  Senior DL Colin Swintz, Senior LB Col Baima, and Senior DB Landon Berchaitti, are 2nd team defense. While Sophomore K Sam Jabob is 2nd team special teams.  Honorable Mention for Mattawan, Senior Ryan Van Liere, Sophomore Max Lawson, Junior Tucker Wrubel, and Junior Wyatt Hicks.
---
Final SMAC Standings
| | | |
| --- | --- | --- |
| Team | Conf. | Overall |
| St. Joseph | 7-0 | 9-2 |
| Battle Creek Central | 6-1 | 7-3 |
| Portage Northern | 5-2 | 7-4 |
| Portage Central | 4-3 | 4-5 |
| Lakeshore | 3-4 | 3-6 |
| Mattawan | 2-5 | 3-6 |
| Battle Creek Lakeview | 1-6 | 2-6 |
| Kalamazoo Central | 0-7 | 0-9 |