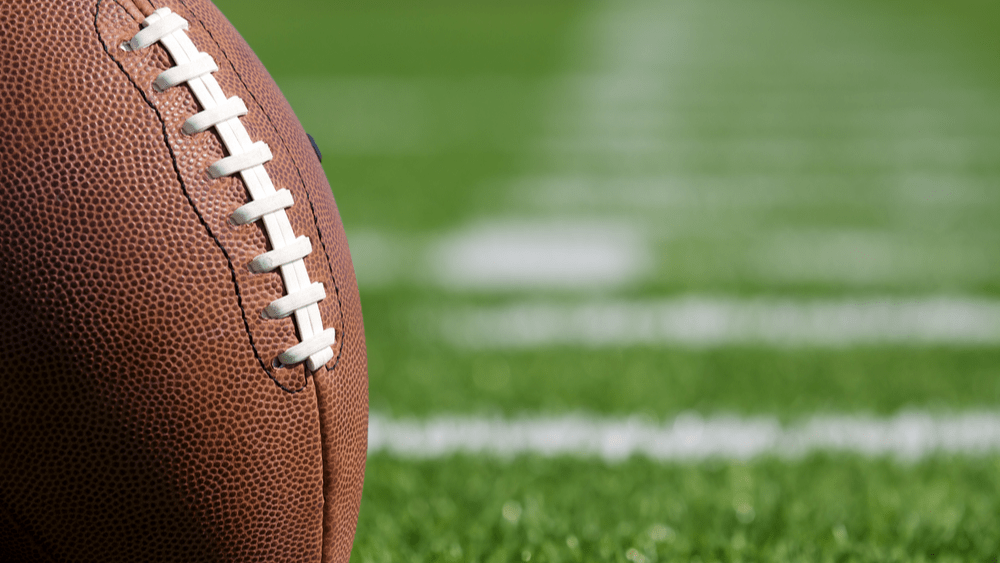 NFL – National Football League – Super Wild Card Weekend
Saturday
Buffalo Bills 27, Indianapolis Colts 24
Los Angeles Rams 30, Seattle Seahawks 20
Tampa Bay Buccaneers 31, Washington Football Team 23
Bills 27, Colts 24 – Colts' comeback bid falls short in 27-24 loss to Bills
Colts coach Frank Reich was unable to manufacture another comeback in Buffalo as Indianapolis fell short in a 27-24 loss to the Bills in a wild-card playoff game. Indianapolis scored two touchdowns over a six-minute span in the fourth quarter before its final drive ended with Philip Rivers' Hail Mary attempt batted down by safety Micah Hyde in the end zone as time ran out. Reich is the former Bills backup quarterback who 28 years ago led Buffalo to overcome a 33-point deficit in a 41-38 overtime playoff win over the Houston Oilers. It stands as the largest deficit overcome in NFL history.
Yesterday
Baltimore Ravens 20, Tennessee Titans 13
New Orleans Saints 21, Chicago Bears 9
Cleveland Browns 48, Pittsburgh Steelers 37
Saints 21, Bears 9 – Brees, Saints pull away late for 21-9 playoff win over Bears
Drew Brees gets to celebrate his 42nd birthday by preparing for a playoff game that will also feature the one active NFL quarterback older than him. Brees passed for 265 yards, connecting with Michael Thomas and Latavius Murray for touchdowns, and the New Orleans Saints defeated the Chicago Bears 21-9 in an NFC wild-card playoff game on Sunday. Alvin Kamara rushed for 99 yards and added a 3-yard touchdown run in the fourth quarter after not practicing all week because of COVID-19 protocols. The victory for the Saints sets up a divisional-round meeting with Tampa Bay and 43-year-old QB Tom Brady.
This Weekend – Division Playoffs
Saturday
Los Angeles Rams at Green Bay Packers, 4:35 p.m.
Baltimore Ravens at Buffalo Bills, 8:15 p.m.
Sunday
Cleveland Browns at Kansas City Chiefs, 3:05 p.m.
Tampa Bay Buccaneers at New Orleans Saints, 6:40 p.m.
NCAAFB – College Football Playoffs – National Championship Game
Tonight
(3) Ohio State vs. (1) Alabama, 8:00 p.m.       News/Talk/Sports 94.9 WSJM 7:00
NCAAFB – Notre Dame hires Cincy's Freeman as defensive coordinator
Notre Dame has found its new defensive coordinator by hiring Marcus Freeman away from Cincinnati. Freeman had spent the last three seasons as Cincinnati's linebackers coach and defensive coordinator. He now will fill both those roles at Notre Dame. Fighting Irish coach Brian Kelly had been seeking a new defensive coordinator because Clark Lea left to become Vanderbilt's head coach. Cincinnati ranked 13th among all Football Bowl Subdivision teams in total defense and eighth in scoring defense this season as the Bearcats went 9-1, ending with a 24-21 Peach Bowl loss to Georgia.


NCAAMBB – Men's College Basketball
Last Night
(19) Virginia Tech 77, Notre Dame 63
Hokies 77, Fighting Irish 63 – Cone, No. 19 Hokies shut down Fighting Irish 77-63
Jalen Cone scored 18 points off the bench to lift No. 19 Virginia Tech to a 77-63 victory against Notre Dame. Cone connected on 5 of 11 from the floor, including four 3-pointers, as the Hokies (9-2, 3-1 Atlantic Coast Conference) bounced back from Wednesday's loss at Louisville. Virginia Tech has won five of six games and five consecutive home games. Keve Aluma added 15 points and 12 rebounds, and Hunter Cattoor had 15 points for the Hokies, who held Notre Dame to just two field goals in the second half.
NCAAWBB – Women's College Basketball
Last Night
(15) Michigan 70, Illinois 50
Nebraska 68, (23) Michigan State 64
Eastern Michigan 67, Western Michigan 62
Notre Dame at (24) Syracuse, PPD
NBA – National Basketball Association
Last Night
Utah Jazz 96, Detroit Pistons 86
Los Angeles Clippers 130, Chicago Bulls 127
Jazz 96, Pistons 86 – Early hole too big for Pistons; Jazz prevail 96-86
Donovan Mitchell scored 13 of his 28 points in a decisive first quarter, and the Utah Jazz held on for a 96-86 victory over the Detroit Pistons. The Pistons were coming off an overtime win over Phoenix on Friday night in which they rallied from a 23-point deficit, but they couldn't climb out of another big hole. Utah led by 20 before the first quarter was over. Detroit had the ball down five late in the fourth, but Rudy Gobert blocked a shot by Mason Plumlee, and Mike Conley made two free throws to make it 93-86 with 1:00 remaining.
Clippers 130, Bulls 127 – Leonard reaches 10,000 points; Clippers beat Bulls 130-127
Kawhi Leonard scored a season-high 35 points, going over 10,000 in his career, and the Los Angeles Clippers rallied to beat the Chicago Bulls 130-127. Leonard reached the milestone on one of his five 3-pointers in the third quarter, when he scored 21 points. His points and 3-pointers made were the most in a single quarter in his career. Paul George had 28 points, seven rebounds and nine assists for the Clippers, who avoided their first three-game losing streak of the season. Zach LaVine led six Bulls in double figures with a season-high 45 points.
Tonight
Indiana Pacers at Sacramento Kings, 10:00 p.m.
MHSAA – High School Sports
Saturday
Football – Regional Finals
Division 3
DeWitt 1, Lakeshore 0
Lakeshore opted out of the rest of the playoffs, DeWitt wins by forfeit    
Division 4
Edwardsburg 47, Grand Rapids South Christian 7
Edwardsburg will host Cadillac in the state semifinals
Division 6
Constantine 33, Michigan Center 14
Constantine will be at Clinton in the state semifinals
Division 7
Schoolcraft 29, Jackson Lumen Christi 22
Schoolcraft will be at New Lothrop in the state semifinals
Division 8
Centreville 8, Sand Creek 0
Centreville will be at Clarkson Everest Collegiate in the state semifinals
Football – 8-Man State Semifinals
8-Player Division 1
Adrian Lenawee Christian 47, Martin 12