Here are the scores from Tuesday night in High School Basketball
Boys Basketball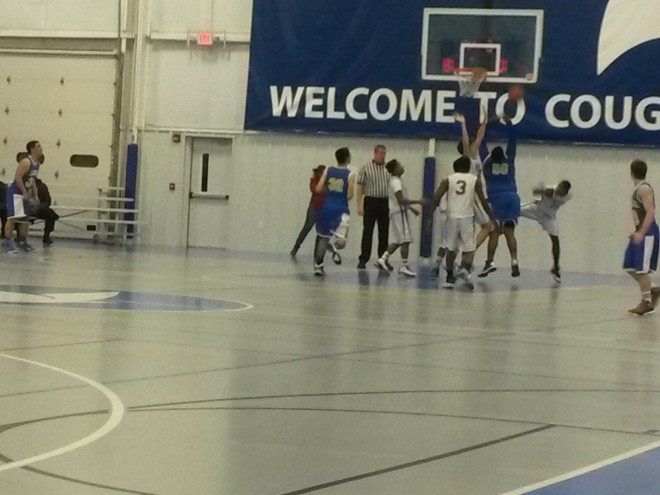 Lake Michigan Catholic 60,  Countryside Academy 54
DeKurtis Murphy poured in a game high 26 points as Lake Michigan Catholic held off Countryside Academy 60-54.  The Cougars clawed back from a 13 point deficit to take a one point lead in the second half, but Murphy scored 12 of his 26 in the fourth quarter to help the Lakers preserve the win.
Eau Claire 65,  Grace Christian 18
A strong first half led Eau Claire to a 65-18 win over Grace Christian. The Beavers scored 13 points in the first quarter and 23 in the second on their way to the win. Jalen Davis, Taronta Townsend, and Daveon Dyson each scored ten points for Eau Claire. Joel Ross led the Patriots with seven.
Buchanan 59,  New Buffalo 45
Buchanan had four players score in double figures in a 59-45 win over New Buffalo. Christian Catalano led the charge with a game high 18 points. Elisha Dryden finished with 12 points for the Bison.
Decatur 64,  Watervliet 58
Decatur held on for a 64-58 win over Watervliet.  The Raiders jumped out to a 12 point lead after the first quarter. The Panthers pulled to within two after the third but couldn't finish the comeback. Decatur got 19 points from Matthew Botti.  Watervliet was led by Bradley Alden's game high 28.
Dowagiac 58,  Sturgis 43
Dowagiac outscored Sturgis 15-5 in the second quarter on their way to a 58-43 win over the Trojans. Harry Reed led the Chieftains with a game high 22 points, Brandon Winchester-Jones added 13.
Lawrence 62,  Hartford 46
Matt Cammire and Derek Gribler accounted for 43 points as Lawrence beat Hartford 62-46. Cammire finished with 23 with Gribler right behind him with 20 as the Tigers improve to 16-1 on the season and 9-0 in the S.A.C. South. Joe Cleary led the Indians with 20 points.
Martin 67,  Bangor 54
Four Clippers scored in double figures as Martin pulled away for a 67-54 win over Bangor. Colton Keyzer led the way with 18 points. Lamar Clinton led the Vikings with a game high 23 points.
Other scores:
South Bend Washington 67,  Bridgman 59
Vicksburg 74,  Berrien Springs 64
Plainwell 61,  Coloma 50
Comstock 58,  Brandywine 51
Otsego 65,  South Haven 51
Edwardsburg 70,  Three Rivers 58
Paw Paw 84,  Allegan 62
Saugatuck 59,  Bloomingdale 25
Fennville 74,  Gobles 29
Marcellus 57,  Lawton 30
Martin 67,  Bangor 54
Cassopolis 66,  White Pigeon 59
Portage Central 63,  Battle Creek Lakeview 58
Wayland 64,  Mattawan 35
Girls Basketball
Brandywine 54,  St. Joe 38
Brandywine used a 17-4 second quarter to give the Bobcats a 54-38 win at St. Joseph.  Makenna Hartline scored 16 points to lead Brandywine.  Shelby Madison had 8 points to lead St. Joe.
Lakeshore 60,  Gull Lake 29
Morgan Kaiser had 16 points, while Carley Dubbert scored 10 for Lakeshore as the Lancers defeated Gull Lake 60-29.
Michigan Lutheran 67,  New Buffalo 31
Hailey Maas had a game high 23 points as Michigan Lutheran improved to 12-1 on the season with a convincing 67-31 win over New Buffalo.  Emily Witkowski added 15 points, while Olivia Gallagher scored 12 for the Titans.  Brittany Papa led New Buffalo with 11 points.
Buchanan 39,  Bangor 30
Brooke Wesner poured in 19 points to lead Buchanan to a 39-30 win over Bangor. Trailing by two at the half, the Bucks outscored the Vikings 15-4 in the third quarter to pull out the win.  Bangor got six points from Kylie Wisniewski.
Niles 50,  Cassopolis 28
Niles jumped out to a 13 point lead after the first quarter and cruised to a 50-28 win over Cassopolis. Jazmin Brann paced the Vikings with a game high 13 points.  Cassopolis got eight points from Kaylin Forrest.
Other scores:
Lake Michigan Catholic 75,  Countryside Academy 37
White Pigeon 65,  Grace Christian 23
Vicksburg 43,  Berrien Springs 31
Plainwell 55,  Coloma 15
Otsego 53,  South Haven 41
Sturgis 43,  Dowagiac 26
Three Rivers 42,  Edwardsburg 41
Paw Paw 54,  Allegan 35
Kalamazoo Hackett 49,  Lawton 23
Zeeland West 49,  Fennville 41
Wayland 65,  Mattawan 24
Battle Creek Lakeview 53,  Portage Central 48