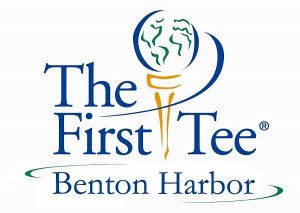 Cameron Dirlam from First Tee of Benton Harbor has been selected to play in the Perfect Sense Unified Challenge in Washington, D.C. June 23-27, gaining a championship golf experience amidst the education and excitement of the nation's capital.
Dirlam was tapped among 18 teens from First Tee to play in the 36-hole Ryder Cup style tournament at The Club at Creighton Farms, a Jack Nicklaus Signature Course. They also gain a unique opportunity to play with a Special Olympics athlete and a wounded veteran during the event. In addition to the tournament, Dirlam will expand upon the leadership skills learned in First Tee and will take part in a career exploration day at Perfect Sense Digital offices and a tour of Washington's monuments and museums.
Dirlam was selected for the Perfect Sense Unified Challenge through a national First Tee application process that scored applicants based on essays, letters of recommendation, and involvement in First Tee and extra-curricular activities.
Dirlam, 16, is a Junior at Saint Joseph High School.  Active in First Tee of Benton Harbor for 8 years, he also plays soccer and golf for the Saint Joe Bears, and hockey for the LSJ Warriors. He volunteers at The First Tee of Benton Harbor, helping the younger participants.