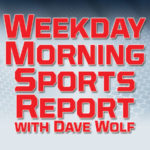 MLB – Major League Baseball
Last Night
Detroit Tigers 9, Cleveland Indians 8
Pittsburgh Pirates 7, Chicago White Sox 0
Chicago Cubs 3, Atlanta Braves 2
Tigers 9, Indians 8 – Tigers rally vs Andrew Miller for 9-8 win over Indians
JaCoby Jones homered and doubled, and the Detroit Tigers rallied against Andrew Miller during a five-run seventh inning to beat the Cleveland Indians 9-8 on Tuesday night. The Indians led 4-0 and 8-4 before Detroit's breakthrough seventh for its third straight win. Miller (1-2) allowed two inherited runners to score, then allowed two runs of his own. He faced six batters, giving up two doubles and three walks while getting one out. Louis Coleman (1-0) pitched a scoreless seventh inning, and Shane Greene, pitching for the fourth straight day, worked the ninth for his ninth save. Nicholas Castellanos also homered for Detroit.
Pirates 7, White Sox 0 – Pirates, Williams send White Sox to 12th loss in 14 games
Trevor Williams scattered six hits in seven innings, Adam Frazier homered to start a four-run first, and the Pittsburgh Pirates beat the White Sox 7-0 Tuesday night to send Chicago to its worst start since 1948. Chicago has lost eight of nine and 12 of 14, dropping to a major league-worst 10-28. The White Sox have matched the poorest 38-game start in team history. Williams (5-2) struck out six and walked none in his longest outing of the season. Kyle Crick and Richard Rodriguez completed the seven-hitter for Pittsburgh's major league league-best seventh shutout.  Josh Bell doubled twice and drove in three runs, Sean Rodriguez had an RBI triple, and Colin Moran and Gregory Polanco each added run-scoring doubles. Reynaldo Lopez (0-3) gave up six runs and seven hits with two walks in two-plus innings.
Cubs 3, Braves 2 – Cubs throw out 2 runner at home, rally to beat Braves 3-2
Cubs catcher Willson Contreras helped Chicago throw out two runners at home plate and another at third base before rallying for two runs in the ninth inning, pulling off a stunning 3-2 victory over the Atlanta Braves on Tuesday night. After Ronald Acuna Jr. broke a 1-1 tie with a mammoth homer in the eighth, the Cubs bounced back against closer Arodys Vizcaino to hand the Braves a loss that really stung _ especially after a couple of questionable calls went against the home team in a wild fifth inning. Chicago's Yu Darvish returned from the disabled list after a bout with the flu. He worked four innings in his first appearance since May 2, allowing a homer to Ender Inciarte.
Tonight
Chicago White Sox (Santiago 0-1) at Pittsburgh (Taillon 2-3), 12:35 p.m.
Cleveland (Bauer 2-3) at Detroit (Carpenter 0-0), 1:10 p.m.        WSJM Sports/Cosy-FM 12:45
Chicago Cubs (Chatwood 3-3) at Atlanta (McCarthy 4-2), 7:35 p.m.
MLB – Mariners' Cano gets 80-game suspension for drug violation
Seattle Mariners All-Star second baseman Robinson Cano was suspended 80 games for violating baseball's joint drug agreement. It's a stunning development for the stalwart in the middle of the Mariners' lineup and a club expected to contend for a postseason spot in the American League. Cano tested positive for Furosemide, a diuretic.
MLB – White Sox push back Fulmer's next start
The Chicago White Sox have pushed back Carson Fulmer's next turn in their rotation and plan to give Hector Santiago a spot start. Fulmer was originally scheduled to pitch Wednesday at Pittsburgh, but instead will go Friday against Texas. Manager Rick Renteria said Tuesday the team wanted to get Fulmer some extra time in between his starts. The 24-year-old Fulmer is 2-3 with a 6.23 ERA in eight games, seven starts, this year. He lasted just 1 2/3 innings in his previous outing against the crosstown Cubs on Friday, yielding five runs in an 11-2 loss. Fulmer was selected by Chicago with the eighth overall pick in the 2015 draft. Instead, Santiago will start Wednesday. He has made two starts this season, going 0-1 with an 11.25 ERA. In nine appearances in relief, he has a 3.26 ERA. His longest outing of the season is 4 2/3 innings.
NBA – 2018 NBA Playoffs – Conference Finals – (Best of 7)
Last Night
Boston Celtics 107, Cleveland Cavaliers 94                                 BOS leads 2-0
Celtics 107, Cavaliers 94 – Celtics survive 42-point night by LeBron, down Cavs 107-94
Jaylen Brown scored 23 points and the Boston Celtics withstood a 42-point night by LeBron James to beat the Cleveland Cavaliers 107-94 on Tuesday night and take a 2-0 lead in the Eastern Conference finals. Terry Rozier added 18 points, while Al Horford finished with 15 points and 10 rebounds.  Boston improved to 8-0 this postseason at TD Garden. The Celtics have never blown a 2-0 series lead in the playoffs.  James added 12 assists and 10 rebounds. He scored 21 of Cleveland's 27 points in the first quarter, tying his playoff career high for points in a period. His 42 points marked his fifth 40-point game of this postseason.
Tonight
Golden State Warriors at Houston Rockets, 9:00 p.m.                GSW leads 1-0
NBA – Suns wins NBA draft lottery, right to pick No. 1 next month
Phoenix has won the No. 1 pick in next month's NBA draft.  It's the first time the Suns will have the chance to make the first overall selection. The Suns had the right combination of Ping-Pong balls pop up for them at the draft lottery on Tuesday night, a reward of sorts after a season where Phoenix had the NBA's worst record at 21-61. Phoenix lost a coin flip for the top pick in 1969 to Milwaukee. The Bucks took Kareem Abdul-Jabbar. The Suns took Neal Walk. Sacramento will pick No. 2 and Atlanta got the No. 3 pick _ both of them moving up to get there. The top three spots were determined by the lottery, and then spots 4-14 fell in line of reverse order of record. The draft is June 21 at Barclays Center in Brooklyn.
NHL – 2018 NHL Stanley Cup Playoffs – Conference Finals – (Best of 7)
Last Night
Tampa Bay Lightning 4, Washington Capitals 2                             WAS leads 2-1
Lightning 4, Capitals 2 – Hedman, Lightning beat Caps to cut East final deficit to 2-1
Victor Hedman scored his first goal of the playoffs and added two assists, and Andrei Vasilevskiy made 36 saves to help the Tampa Bay Lightning beat the Washington Capitals 4-2 in Game 3 of the Eastern Conference final Tuesday night and cut their series deficit to 2-1. Hedman had the primary assist on power-play goals by Steven Stamkos and Nikita Kucherov and was a key part of three big penalty kills that gave Tampa Bay some much-needed momentum.  Vasilevskiy was on top of his game as the Capitals put 38 shots on net. Vasilevskiy made seven saves on the penalty kill alone to save a beleaguered unit that came in ranked 13th out of 16 playoff teams.
Tonight
Winnipeg Jets at Vegas Golden Knights, 9:00 p.m.                        Series tied 1-1
NFL – Lions acquire Bisnowaty off waivers from Giants
The Detroit Lions have acquired offensive lineman Adam Bisnowaty off waivers from the New York Giants. The Lions also announced Tuesday they have signed safety Tracy Walker, their third-round draft pick this year, and waived offensive lineman Brett Kendrick. Bisnowaty played in one game for the Giants last season. New York drafted him on the sixth round in 2017.
NFL – AP sources: Tepper to buy Panthers for record $2.2 billion
People familiar with the situation say hedge fund manager David Tepper has agreed to buy the Carolina Panthers from team founder Jerry Richardson for a record $2.2 billion. The people spoke to The Associated Press on Tuesday on condition of anonymity because the team has not yet announced the sale. The purchase is subject to a vote at the NFL owners meeting next week in Atlanta. Richardson announced in December he was selling the team amid an NFL investigation for sexual and racial misconduct in the workplace. The $2.2 billion eclipses the $1.4 billion the Pegula family paid to purchase the Buffalo Bills in 2014. Tepper, 60, is a part owner of the Pittsburgh Steelers and founder and president of Appaloosa Management, a global hedge fund based in Miami.
Sports Betting – Tribes welcome opportunity to add sports book to casinos
American Indian tribes are welcoming the opportunity to offer sports betting in potentially hundreds of casinos across the country.  The U.S. Supreme Court this week cleared the way for states to legalize it.  Tribal casinos generate more than $31 billion a year in gross revenue. While adding sports books isn't expected to boost that number significantly, tribes say it's another source to deliver much-needed services to tribal members. Many tribes give a share of casino profits to states in exchange for exclusive rights to conduct gambling operations. Arizona, for example, gets about $100 million a year. Sports books have been the topic of tribal gambling conferences and panels in the months leading up to the U.S. Supreme Court decision.
MWL – Midwest League Baseball
Yesterday
South Bend 4, Lake County 3
West Michigan 4, Fort Wayne 1
Great Lakes 10, Bowling Green 5
Lansing 10, Dayton 9 – 10 Innings
Tonight
West Michigan at Fort Wayne, 11:05 a.m.
South Bend at Lake County, 5 p.m. (DH)
Bowling Green at Great Lakes, 7:05 p.m.
Dayton at Lansing, 7:05 p.m.
MHSAA – High School Sports
Yesterday
Baseball
Niles 4, St. Joseph 0 – Game 1
St. Joseph 5, Niles 4 – Game 2
Vicksburg 1, Dowagiac 0 – Game 1
Vicksburg 11, Dowagiac 0 – Game 2
Sturgis 3, Edwardsburg 2 – Game 1
Edwardsburg 7, Sturgis 3 – Game 2
Paw Paw 4, Plainwell 0 – Game 1
Paw Paw 8, Plainwell 1 – Game 2
Otsego 7, Three Rivers 1 – Game 1
Otsego 4, Three Rivers 1 – Game 2
Buchanan 10, Brandywine 0 – Game 1
Buchanan 12, Brandywine 2 – Game 2
Softball
Niles 8, St. Joseph 2 – Game 1
Niles 6, St. Joseph 3 – Game 2
Mishawaka Penn 5, Lakeshore 3 – Game 1
Mishawaka Penn 6, Lakeshore 4 – Game 1
Lake Mich. Catholic 15, Howardsville Chr. 0 – Game 1
Lake Mich. Catholic 13, Howardsville Chr. 10 – Game 2
South Haven 15, Allegan 0 – Game 1
South Haven 14, Allegan 0 – Game 2
Vicksburg 11, Dowagiac 1 – Game 1
Vicksburg 9, Dowagiac 1 – Game 2
Edwardsburg 11, Sturgis 1 – Game 1
Sturgis 5, Edwardsburg 3 – Game 2
Three Rivers 13, Otsego 1 – Game 1
Three Rivers 12, Otsego 2 – Game 2
Buchanan 10, Brandywine 0 – Game 1
Buchanan 6, Brandywine 1 – Game 2
Girls Tennis
Three Rivers 6, Berrien Springs 2   

Today
Girls Soccer – SMAC Tournament
Portage Central at Gull Lake, 6:30 p.m.                          SMAC Championship Game
Mattawan at St. Joseph, 6:30 p.m.                                  SMAC 3rd Place Game
Kalamazoo Loy Norrix at Lakeshore, 6:30 p.m.                 SMAC 5th Place Game
Kalamazoo Central at Portage Northern, 6:30 p.m.             SMAC 7th Place Game
Battle Creek Lakeview at Niles, 6:30 p.m.                        SMAC 9th Place Game
Battle Creek Central (Bye)                                           SMAC 11th Place
Girls Soccer
Covert at Lake Michigan Catholic, 5:00 p.m.
Comstock at Michigan Lutheran, 5:00 p.m.
Vicksburg at South Haven, 5:30 p.m.
Dowagiac at Otsego, 6:30 p.m.
Allegan at Paw Paw, 6:00 p.m.
Plainwell at Sturgis, 6:00 p.m.
Edwardsburg at Three Rivers, 5:00 p.m.
Brandywine at Buchanan, 5:00 p.m.
Watervliet at Fennville, 4:00 p.m.
Parchment at Berrien Springs, 5:00 p.m.
Bangor at Delton-Kellogg, 6:00 p.m.
Baseball
Benton Harbor at Bangor, 4:00 p.m. (DH)
Lakeshore at South Bend Adams, 5:00 p.m.
Coloma at Berrien Springs, 4:15 p.m.
Softball
Benton Harbor at Bangor, 4:00 p.m. (DH)
S.B. Washington at New Buffalo, 5:00 p.m.
Boys Golf
SMAC Tournament at Bedford Valley, 10:00 a.m.