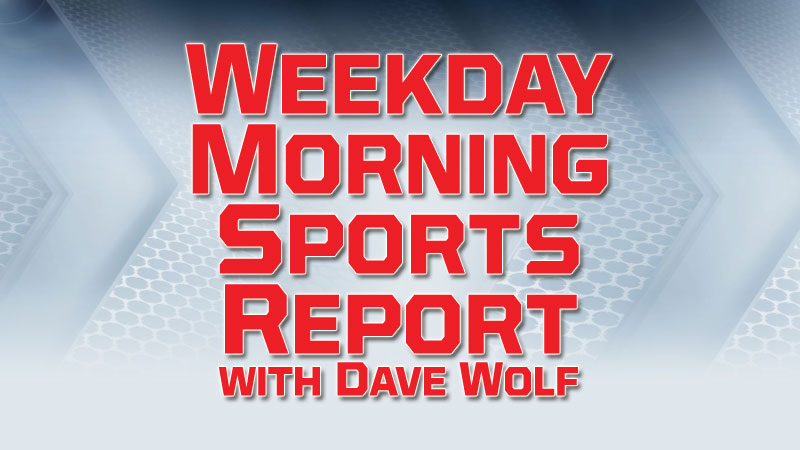 MLB – Major League Baseball
Yesterday
Seattle Mariners 11, Detroit Tigers 6
Houston Astros 6, Chicago White Sox 2 – Game 2
Chicago White Sox 4, Houston Astros 1 – Game 2
Philadelphia Phillies 4, Chicago Cubs 2
Mariners 11, Tigers 6 – Seager, Murphy combine for five homers in Mariners win
Kyle Seager homered three times and Tom Murphy added two to help the Seattle Mariners beat the Detroit Tigers 11-6 on Tuesday night.  Seager and Murphy hit back-to-back homers in the fourth and sixth innings before Seager added his third in the ninth. It was the first three-homer game of Seager's career.  Jose Cisnero walked Murphy after the Seager homer, preventing them from becoming the first teammates to hit back-to-back homers three times in one game.  The Mariners won for the second time in 10 games, improving to 5-0 against Detroit this season. Zac Grotz (1-0) picked up his first win with 1 2/3 innings of relief.  Detroit lost for the ninth time in 12 games and fell to 16-42 at home. They need to go 6-17 in their final 23 games at Comerica Park to avoid becoming the first team to lose 60 home games.
Astros 6, White Sox 2 – Game 1 – Greinke, Springer lead Astros over Chisox to open twinbill
Zack Greinke tossed six solid innings in his second start with the Astros, George Springer and José Altuve hit solo home runs and Houston topped the Chicago White Sox 6-2 in the first game of a doubleheader on Tuesday.  Springer connected on the first pitch of the day as the AL West-leading Astros won for the ninth time in 10 games. He also threw out a runner at the plate from right field. Greinke (12-4) allowed two runs on seven hits in winning for the second time since Houston acquired him from Arizona in a deal at the trade deadline. The 35-year-old righty struck out six, walked two and hit a batter in a 102-pitch outing that was sharper than his Astros debut last week when he allowed five runs in six innings to Colorado. Will Harris, Ryan Pressly and Collin McHugh each followed Greinke with a perfect inning. Robinson Chirinos drove in two runs late with a pair of singles. Eloy Jiménez and José Abreu drove in runs with doubles as Chicago came back to tie it from an early 2-0 deficit.
White Sox 4, Astros 1 – Game 2 – Astros and White Sox split doubleheader
Ivan Nova allowed tossed a four-hitter and the Chicago White Sox took advantage of an injury to Houston ace Gerrit Cole for a 4-1 win and split of their doubleheader on Tuesday.  Houston won the first game 6-2 behind six solid innings from Zack Greinke in his second start with the Astros and solo home runs by George Springer and José Altuve.  Cole, 14-5 with a 2.87 ERA, was listed on the lineup for the nightcap, but the right-hander didn't start because of right hamstring discomfort. He was set to try for his 11th straight win. Instead righty Chris Devenski (2-1) took the mound and lasted just two innings in taking the loss. Nova (8-9) limited high-scoring Houston to one unearned run and walked none in his second complete game this season and 10th of his career as he improved to 4-0 with a 0.49 ERA in his last five starts.
Phillies 4, Cubs 2 – J.T. Realmuto powers Phillies past Cubs 4-2
J.T. Realmuto homered and drove in the tiebreaking run with an RBI double in the seventh inning to lift the Philadelphia Phillies to a 3-2 victory over the Chicago Cubs on Tuesday night. The Phillies will have a familiar face in the dugout Wednesday when new hitting coach Charlie Manuel arrives. The franchise icon was hired to replace John Mallee as hitting coach earlier in the day. He's got a lot of work to do to revive an underachieving offense that overcame 15 strikeouts for the win, but the pitching staff did the job against the NL Central leaders. Jason Vargas allowed two runs and five hits in six innings. Blake Parker (2-2) and Mike Morin each tossed a hitless inning and Hector Neris finished for his 21st save in 25 tries. Neris retired Jason Heyward on a grounder to end the game with two runners on. Cubs starter Jose Quintana had a career-best 14 strikeouts in six innings, allowing two runs — one earned — and five hits.
Tonight
Houston (Miley 11-4) at Chicago White Sox (Detwiler 1-3), 2:10 p.m.
Chicago Cubs (Hamels 6-3) at Philadelphia (Nola 10-3), 7:05 p.m.
Seattle (Gonzales 12-9) at Detroit (Jackson 2-5), 7:10 p.m.        WSJM Sports/Cosy-FM 6:45
NCAAFB – Michigan's Harbaugh says he wouldn't lie about transfer
Coach Jim Harbaugh is lashing out at Cincinnati coach Luke Fickell, who says Michigan didn't support a transfer's attempt to immediately play for the Bearcats.  Harbaugh said Tuesday he told Fickell he wouldn't lie about what he knew regarding the transfer of James Hudson. Fickell told The Athletic that Michigan didn't support Hudson's attempt to play for the Bearcats right away.The seldom-used offensive lineman transferred to Cincinnati last year and the NCAA denied his waiver request to be eligible this season. Hudson says mental health prompted his transfer, but his request was denied because he did not reveal the issues at Michigan.  Harbaugh says Fickell called him in March, trying to coach him what to say about the events leading up to Hudson's transfer. Harbaugh recalls telling Fickell he was going to tell the truth.
NFL – No Luck in preseason
Indianapolis Colts quarterback Andrew Luck will likely miss the rest of the preseason with an injury near the front of his left ankle. Colts general manager Chris Ballard says he isn't sure if the injury will keep Luck out of the Sept. 8 season opener against the Los Angeles Chargers. Indy's starting quarterback has been dealing with lower leg pain since straining his left calf in March.
NFL – Brown returns to Raiders after absence for feet, helmet
Antonio Brown has returned to the Oakland Raiders training camp facility after missing time to see a specialist for his frostbitten feet and losing a grievance with the NFL over the use of a helmet. Brown walked on the field surrounded by cameras late in practice Tuesday and greeted his teammates for the first time since leaving the team about a week ago.  Brown says he has been meeting with a foot specialist to get healthy from frostbite and blisters that came while getting cryotherapy treatment in France. Brown has also been fighting with the NFL over his helmet, which is no longer certified for practice or games. Brown's agent, Drew Rosenhaus, says they have found a new helmet and are waiting to get it certified for use. Brown says he has no timeline for when he will be able to return to practice but coach Jon Gruden says he expects him to be ready to play the season opener Sept. 9 against Denver.
Tennis – Gauff in, del Potro out of US Open draw
Coco Gauff has received a wild-card entry for the U.S. Open's main draw. It will be the second Grand Slam tournament for the 15-year-old from Florida. She made a magical run to the fourth round at Wimbledon last month after getting a wild card into the qualifying rounds there.  Gauff became the youngest player to qualify for Wimbledon and upset five-time champion Venus Williams in the first round but wound up losing to eventual title winner Simona Halep. The U.S. Tennis Association announced its wild cards Tuesday. The year's last major tennis tournament begins Aug. 26. Meanwhile, former U.S. Open champion Juan Martin del Potro has withdrawn from the upcoming tournament while he continues to recover from right knee surgery. The 12th-ranked del Potro fractured his kneecap for the second time in less than a year while playing in a Wimbledon tuneup tournament. The U.S. Tennis Association says the withdrawal allows American Denis Kudla to move into the main draw.
WNBA – Sky's Lavender to have surgery to repair fracture in foot
Chicago Sky center Jantel Lavender will undergo surgery on Wednesday to repair a fracture in her left foot. She suffered the injury last week in Chicago's game against Las Vegas in the third quarter. The procedure will be performed by Dr. Kelly Hynes at the University of Chicago Medicine and recovery time is expected to be two months.  The nine-year veteran post, who came over to Chicago from Los Angeles this offseason, has started in 22 of the Sky's 23 games this season and averaged 10 points and 6.9 rebounds.
MWL – Midwest League Baseball
Yesterday
No games yesterday
Tonight
South Bend at Lake County, 7 p.m.
Fort Wayne at Lansing, 7:05 p.m.
Great Lakes at West Michigan, 7:05 p.m.