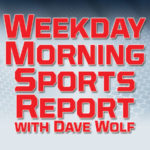 MLB – Major League Baseball
Yesterday
Tampa Bay Rays 5, Detroit Tigers 2
St. Louis Cardinals 14, Chicago White Sox 2
Chicago Cubs 2, San Francisco Giants 0
Rays 5, Tigers 2 – Ramos hits 3-run homer, Rays beat Tigers 5-2
Wilson Ramos hit a three-run homer, five Tampa Bay pitchers combined on a five-hitter and the Rays beat the Detroit Tigers 5-2 Tuesday night. The Rays (47-44) moved three games above .500 for the first time since Aug. 6 last year after posting their 13th win in the last 14 home games. Tampa Bay lost its bid for a third shutout in four games when the Tigers scored twice in the ninth. After blanking the Mets in New York on Saturday and Sunday, the Rays outslugged the Tigers 10-9 in 10 innings Monday night.  Detroit didn't get its second hit until John Hicks' two-out infield single in the seventh against Adam Kolarek, who allowed Nicholas Castellanos' RBI double and a run-scoring single by Goodrum in ninth.  Matt Boyd gave up five runs and four hits in six innings. The lefty is 0-4 over his last six starts, allowing 28 runs in 28 innings during that stretch. The skidding Tigers have lost 17 of 21.
Cardinals 14, White Sox 2 – Fowler, Wong, Mikolas lead Cards to 14-2 rout of White Sox
Slumping outfielder Dexter Fowler hit his fourth career grand slam, All-Star Miles Mikolas tossed six innings of three-hit ball and the St. Louis Cardinals routed the Chicago White Sox 14-2 on Tuesday night. Kolten Wong had four hits, including a two-run homer and a double, as every St. Louis starter except catcher Yadier Molina got at least one hit. Jose Martinez had three hits and two RBIs. Fowler lofted his sixth homer this season, but first since May 6, to cap the Cardinals' seven-run sixth. He finished with two hits and played right field in only his second start since June 27. Fowler entered batting just .167 _ and .111 in his previous 20 games. Wong entered hitting only .208 for the season, but has 10 hits in his last 18 at-bats. Mikolas (10-3), selected to his first All-Star team Sunday, faced only three hitters in five of his six innings. The right-hander allowed two runs and struck out six.
Cubs 2, Giants 0 – Cubs capitalize, bounce back from tough loss to beat Giants
Victor Caratini hit an RBI double during a decisive seventh inning, helping the Chicago Cubs back Jose Quintana in a close game and beat the San Francisco Giants 2-0 on Tuesday night.  A night after losing 2-1 in 11 innings despite a strong start from Kyle Hendricks, the Cubs had enough offense for Quintana (8-6). The left-hander allowed three hits in six scoreless innings to beat the Giants for the first time in his career after going 0-3 with a 5.82 ERA over his first three starts. Addison Russell's one-out double in the seventh chased Giants starter Derek Holland (5-8). Russell advanced on Sam Dyson's wild pitch and scored on a bad throw by catcher Nick Hundley trying to get Russell at third. Caratini later doubled.  Carl Edwards Jr. struck out the side in order in the seventh, Justin Wilson followed with a perfect eighth and Steve Cishek closed it out for his third save after taking the loss Monday.
Today
Detroit (Zimmermann 4-0) at Tampa Bay (Wood 0-0), 12:10 p.m.             WSJM Sports/Cosy-FM 11:45
Chicago Cubs (Montgomery 3-3) at San Francisco (Rodriguez 3-1), 3:45 p.m.
St. Louis (Weaver 5-7) at Chicago White Sox (Rodon 1-3), 8:10 p.m.
MLB – Cubs' Bryant headed to Bay Area, hopes to play Wednesday
Chicago Cubs third baseman Kris Bryant is headed to the Bay Area hoping he will be ready to come off the disabled list and play in Wednesday afternoon's series finale against the San Francisco Giants. Bryant, out since June 23 with inflammation in his left shoulder, played rehab games for Double-A Tennessee on Monday and Tuesday. He had hoped to rejoin the Cubs during their series at AT&T Park. In the two rehab games, Bryant went 2 for 6 with a two-run homer and three RBIs. He left Tuesday's game in the third inning to travel after going 0 for 2 with a pair of strikeouts. Manager Joe Maddon says, "We had hoped it would work out this way and it looks like it's going to." Bryant is batting .280 with nine home runs and 36 RBIs in 66 games this season.
FIFA – World Cup – Semifinals
Yesterday – Semifinal 1
France 1, Belgium 0
France 1, Belgium 0 – France reaches World Cup final
France has reached the World Cup final for the first time since 2006 with a 1-0 win over Belgium in a semifinal match that attracted presidents, royalty and a rock star. Samuel Umtiti's header in the 51st minute was the only goal in a tense match at St. Petersburg.
Today – Semifinal 2
Croatia vs. England, 2:00 p.m.
Tennis – Wimbledon – Serena Williams reaches semifinals
Seven-time champion Serena Williams advanced to the Wimbledon semifinals with a 3-6, 6-3, 6-4 victory over Camila Giorgi of Italy. Williams dropped her first set at this tournament as the 52nd-ranked Giorgi produced an impressive display of power and accuracy in the opener. However, Williams lifted her intensity to level, before closing out the match to move a step closer to reclaiming the title she won in 2016.  In men's action, Juan Martin del Potro advanced to the Wimbledon quarterfinals for the first time since 2013 by beating Gilles Simon.
WNBA – Women's National Basketball Association
Last Night
Las Vegas Aces 98, Chicago Sky 74
Aces 98, Sky 74 – Kayla McBride scores 18, Aces beat Sky 98-74
Kayla McBride scored 12 of her 18 points in the second half to help the Las Vegas Aces beat the Chicago Sky 98-74. McBride was 3 of 4 from 3-point range and the Aces were 6 of 12. Tamera Young added 16 points.  Diamond DeShields had 15 points to lead Chicago.
NFL – Brandstatter dropped as Detroit Lions radio broadcaster
Jim Brandstatter is out after 31 years as a radio broadcaster at Detroit Lions games. Brandstatter says he got the news Tuesday from radio station WJR, which carries the Lions. General manager Tom O'Brien says Brandstatter was "excellent," but the station decided to hire a former Lion, Lomas Brown. Brown will work with play-by-play man Dan Miller. Brandstatter says he's had a "great run." He says he'll now be free to enjoy Thanksgiving at home. The Lions always play on the holiday. The Lions released a statement, praising Brandstatter for his "unwavering passion" and knowledge of the game.  Brandstatter still will be heard on Michigan football radio broadcasts
NFL – NFL players union files grievance over anthem policy
The NFL Players Association has filed a grievance with the league challenging its national anthem policy. The league imposed the policy without consultation with the NFLPA. The union says that's inconsistent with the collective bargaining agreement and infringes on players' rights. he policy allows players to protest during the national anthem by staying in the locker room. It forbids them from sitting or taking a knee if they're on the field or the sidelines.
NCAA – Eastern Michigan under investigation for Title IX compliance
Eastern Michigan University is under federal investigation for allegations its athletic program discriminated against female athletes by not offering equal opportunities. The Detroit Free Press reports that the U.S. Department of Education's Office for Civil Rights launched the investigation following a complaint filed in April. The complaint came a month after the university announced its dropping softball, wrestling, women's tennis and men's swimming and diving because of budget cutbacks. The Office for Civil Rights is looking into the university's compliance with Title IX, which requires colleges to match the male and female athletic participation to the ratio of total enrollment. Two female athletes also sued the school last month for eliminating their sports programs. The university argues the court should place a hold on the lawsuit until the federal investigation is complete. The investigation's timeline is unclear.
MWL – Midwest League Baseball
Last Night
No games last night
Tonight
Beloit at South Bend, 7:05 p.m.
Wisconsin at West Michigan, 7:05 p.m.
Lansing at Burlington, 7:30 p.m.
Great Lakes at Clinton, 7:30 p.m.