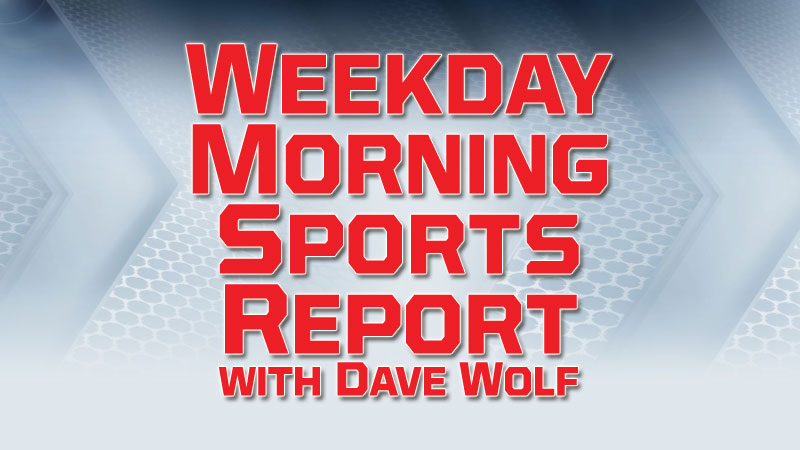 MLB – Major League Baseball
Last Night
2019 MLB All Star Game – Progressive Field, Cleveland, OH
American League 4, National League 3
AL 4, NL 3 – AL beats NL again
Make it seven straight wins for the American League in the All-Star Game. Joey Gallo's solo homer in the seventh inning gave the AL a 4-1 lead before the junior circuit hung on for a 4-3 win over the National League in Cleveland. The story for the American League was on the mound as nine hurlers each threw one inning and combined to allow just five hits while striking out 16. Indians hurler and game MVP Shane Bieber gave the local fans a thrill by striking out the side in the fifth. Liam Hendriks and Aroldis Chapman also fanned three in their one inning of work. Former Indian Michael Brantley opened the scoring with an RBI double off loser Clayton Kershaw, scoring Astros teammate Alex Bregman. Gary Sanchez began the junior circuit's second rally by leading off the fifth with a double before scoring on Jorge Polanco's single. Charlie Blackmon put the NL on the board with a two-out homer in the sixth, but the AL regained control on a run-scoring double-play grounder and a solo homer by Joey Gallo. The insurance runs came in handy once Home Run Derby winner Pete Alonso delivered a two-run single in the eighth. Masahiro Tanaka worked a scoreless second to get the win.
MLB – Extended protective netting ballpark by ballpark decision
Extending protective netting down foul lines is a ballpark-to-ballpark decision because of differing configurations, according to baseball Commissioner Rob Manfred. Following a series of foul balls that injured fans, Major League Baseball mandated ahead of the 2018 season that netting extend to the far end of each dugout.  Still, several fans have been hurt by foul balls this season. Speaking before Tuesday's All-Star Game, Manfred says he thinks one reason the league has made "extensive progress" when it comes to netting is it has not put clubs "in an impossible position by adopting a one size fits all rule."
MLB – Manfred addresses home run surge
Commissioner Rob Manfred says Major League Baseball has been unable to find any changes in the manufacturing process of balls. Manfred also insists that MLB has given no direction toward the alteration of baseball and denies that owners want to see more home runs. A May 2018 report by professors specializing in physics, mechanical engineering, statistics and mathematics concluded there was less drag on the ball, causing more homers. Batters have hit 3,691 homers in 1,345 games, on pace for 6,669. That would be 9% over the record 6,105 hit in 2017. Astros hurler Justin Verlander is among several pitchers who have intimated recently that the balls are juiced. Manfred countered by saying "manipulation of the baseball is a great conspiracy theory."
Tennis – Serena Williams wins three-set quarterfinal
Serena Williams had to grind out a tough match against fellow American Alison Riske to reach her 12th Wimbledon singles semifinal. The 23-time Grand Slam champion split her first two sets before pulling out a 6-4, 4-6, 6-3 win over 55th-ranked Riske. The 37-year-old Williams trailed 3-1 in the first set and was tied 3-3 in the third before a service break put her in control. The 11th-seeded Williams next faces Barbora Strycova, who reached her first Grand Slam semifinal at age 33 with a 7-6, 6-1 victory over No. 19 Johanna Konta of Britain. Seventh seed Simona Halep will take on No. 8 Elina Svitolina in Thursday's other semifinal match at Wimbledon. Halep defeated Zhang Shuai of China 7-6, 6-1 to get to her second semifinal at Wimbledon. Svitolina will make her debut in that round at any major tournament following her 7-5, 7-4 victory against Karolina Muchova.
MWL – Midwest League Baseball
Last Night
No games yesterday
Tonight
Kane County at South Bend, 7:05 p.m.
Quad Cities at West Michigan, 7:05 p.m.
Lansing at Peoria, 7:35 p.m.
Great Lakes at Cedar Rapids, 7:35 p.m.
NBA – NBA OK's coaches challenges
As expected, the NBA is giving coaches the right to challenge one call per game next season. Coaches may challenge a personal foul charged to their team, a called out-of-bounds violation, a goaltending violation or a basket-interference violation. The league told teams last month that the challenge will be in place on a one-year trial basis pending approval from the board of governors, which has now happened. Also, instant replay can now be triggered by game officials working in the review center in Secaucus, New Jersey, without the involvement of the on-court refereeing crew. The replay center will have the authority to review whether a shot was a 2-pointer or 3-pointer whether or not refs in an arena ask for such a shot to be checked, plus potential shot-clock violations.
FIFA – NYC to host ticker tape parade for soccer champs Wednesday
Today the U.S. women's national soccer team will be showered with praise and paper confetti today at the first ticker tape parade in New York City since the team's World Cup win in 2015. The parade will start at 9:30 a.m., Eastern time, and move down the Canyon of Heroes, a section of Broadway between the Battery and City Hall in Manhattan. After the procession, Mayor Bill de Blasio will give the players a symbolic key to the city in a ceremony at City Hall. The team has already started celebrating its record fourth Women's World Cup title. After touching down at Newark International Airport on Monday, players exchanged toasts over Champagne and sang "We Are the Champions."
NFL – Ex-Lions, Texans safety Glover Quin retires after 10 seasons
Glover Quin has retired after 10 seasons in the NFL.  The former Detroit Lions and Houston Texans safety announced his plans Tuesday on Instagram.  Quin started every game for nine straight years after starting in 12 games as a rookie in 2009 with the Texans. He had an NFL-high seven interceptions in 2014 with the Lions and 24 interceptions during his career. Houston drafted him in the fourth round out of New Mexico in 2009. Quin left the Texans to sign a five-year deal in 2013 with the Lions and was given a contract extension with them in 2017.  Detroit released the 33-year-old Quin in February with one year left on his deal.
NHL – Blackhawks acquire F Alex Nylander in trade with Sabres
The Chicago Blackhawks have traded defenseman Henri Jokiharju to the Buffalo Sabres for underachieving forward Alex Nylander. Chicago is hoping a chance of scenery will help Nylander, who was selected by Buffalo with the eighth overall pick in the 2016 draft. The 21-year-old Nylander had three goals and three assists in just 19 games with the Sabres over three seasons.     Alex's father, Michael, played for the Blackhawks from 1999-2002. Jokiharju, the No. 29 selection in the 2017 draft, made his NHL debut in October and finished with no goals and 12 assists in 38 games in his first season with the Blackhawks. He also showed some promising signs while helping Finland to its fifth world junior hockey title in January.
Golf – Daly withdraws from British Open
John Daly has withdrawn from the British Open three days after being told he can't ride in a cart. The R&A announced Tuesday that Daly, who won the Open at St. Andrews in 1995, has withdrawn because of a medical condition. He was replaced at Royal Portrush by Kevin Streelman. Daly cited the Americans with Disabilities Act in requesting _ and receiving _ a cart for the PGA Championship at Bethpage Black. Daly says he has osteoarthritis in his right knee and that makes it difficult to walk. The R&A said it denied his request because it considers walking to be an integral part of the championship.
Cycling – Viviani storms bunch sprint to win Stage 4
Italian rider Elia Viviani has claimed his first career stage win on the Tour de France after storming a bunch sprint. Viviani made the most of the slight uphill finish in the eastern city of Nancy. He used his considerable power to edge Alexander Kristoff and Caleb Ewan and claim the fourth stage of the three-week race. The 133-mile flat route from Reims to Nancy did not pose any major difficulty and was a perfect opportunity for sprinters to get a stage win. Julian Alaphilippe, the first Frenchman to wear the yellow jersey in five years after his solo victory in Stage 3, kept the overall lead.