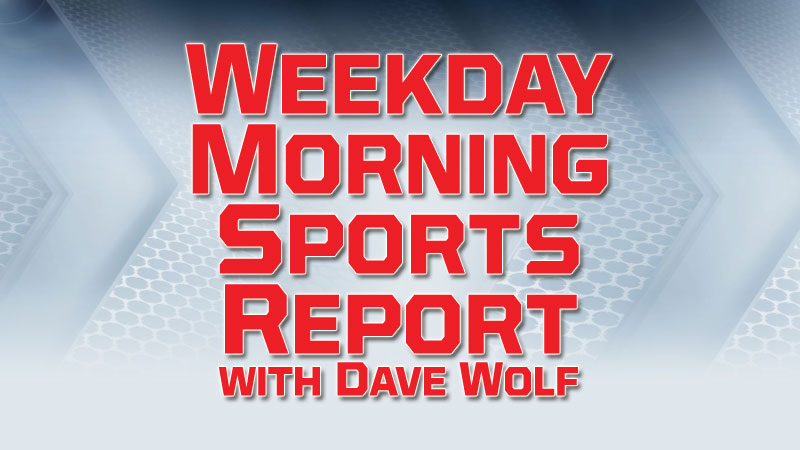 MLB – Major League Baseball
Yesterday
Detroit Tigers 9, Tampa Bay Rays 6
Washington Nationals 9, Chicago White Sox 5
Chicago Cubs 6, Colorado Rockies 3
Tigers 9, Rays 6 – Cabrera drives in 5 runs, Tigers end home losing streak
Miguel Cabrera had a grand slam among his three hits as the Detroit Tigers snapped a 10-game home losing streak with a 9-6 victory over the Tampa Bay Rays on Tuesday. Cabrera, who had five RBIs, was back in the lineup after missing two games with chronic knee pain. He said before the game he will be a full-time DH until the knee improves.  Detroit last won at home on May 8, and went 0-9 on a homestand from May 13-23.  Willy Adames hit a grand slam for the Rays. Blake Snell (3-5) allowed six runs on seven hits and two walks in 4 1/3 innings. The six earned runs were one short of his career high, set on May 1 against the Kansas City Royals.  Ryan Carpenter (1-2) picked up his second career win, giving up two runs on seven hits in seven innings. Shane Greene pitched the ninth for his 19th save in 20 tries. Cabrera began the scoring with an RBI single in the first.
Nationals 9, White Sox 5 – Strasburg earns 100th win as Nationals rally past White Sox
Stephen Strasburg earned his 100th career victory, Anthony Rendon homered and drove in five runs and the Washington Nationals rallied past the Chicago White Sox 9-5. Strasburg gave up four runs in a 39-pitch first inning and spotted Chicago a 5-0 lead. But he hung around long enough to complete five innings and give Washington's offense time to solve former teammate and White Sox starter Reynaldo López.
Cubs 6, Rockies 3 – Schwarber, Báez homer; Cubs end Rockies' winning streak
Kyle Schwarber and Javier Báez homered, Kyle Hendricks was solid again through seven innings and the Chicago Cubs beat Colorado 6-3 on Tuesday night to end the Rockies' season-high eight-game winning streak.  Carlos González had two RBIs — on a double and sacrifice fly — as he started in right field for a second straight game after signing a minor league contract with Chicago on Saturday.  Schwarber's solo shot to the back of the right-center bleachers in the fifth was his 11th homer and put Chicago up 3-2. Báez hit a two-run shot to the batter's eye the next inning for a three-run lead. It was his 15th this season.  Hendricks (6-4) allowed three runs and six hits while striking out 10 — including five in a row over the second and third innings. The right-hander is 5-0 with a 2.09 ERA in seven starts since May 3. He also drove in a run with a bloop single in the second. Steve Cishek followed with a perfect eighth. Pedro Strop, activated off the injured list before the game, pitched a 1-2-3 ninth for his fifth save in seven chances.
Tonight
Chicago White Sox (Covey 1-4) at Washington (Sanchez 1-6), 1:05 p.m.
Tampa Bay (Morton 6-0) at Detroit (Turnbull 3-4), 7:10 p.m.       WSJM Sports/Cosy-FM 6:45
Colorado (Marquez 6-2) at Chicago Cubs (Darvish 2-3), 8:05 p.m.
MLB – St. Joseph native Jordan Brewer selected by Astros
University of Michigan outfielder Jordan Brewer was selected in the third round of the 2019 MLB Amateur draft by the Houston Astros.  Brewer is a 2016 graduate of St. Joseph high school, who played his first two years of college baseball at Lincoln Trails Community College in Illinois.  After transferring to Michigan, Brewer became the Big Ten Conference player of the year.  He hit .352 with a .412 on-base percentage, 12 homers, 52 RBIs and 19 steals in 50 games heading into the Super Regionals on Friday at UCLA. 
MLB – Manfred doesn't expect teams to extend netting this season
Major League Baseball Commissioner Rob Manfred said he does not expect teams to make changes to the protective netting around ballparks during the season, although he expects conversations to continue about whether netting should be extended. Manfred's comments came less than a week after a young child was struck by a foul ball and hospitalized in Houston. Manfred said structural issues in each individual stadium would make it difficult to mandate changes during the season.
NBA – 2019 NBA Finals (best of 7)
Tonight
Toronto Raptors at Golden State Warriors, 9:00 p.m.                           (Series tied 1-1)
NBA – Warriors Durant questionable
Kevin Durant still isn't ready to return for the Golden State Warriors as he works back from a strained right calf he suffered during the Western Conference semifinals. Durant didn't practice with the Warriors in Oakland leading into Game 3 of the NBA Finals, and he has yet to get on the court for a structured session with the two-time defending champions. He suffered the injury on May 8. He is listed as questionable for Game 3 on Wednesday night.
NHL – With Chara hurt, Bruins need help on D in Stanley Cup Game 5
Boston Bruins coach Bruce Cassidy says Zdeno Chara will be checked out in Boston to see whether he will be able to play in Game 5 of the Stanley Cup Final. Chara took a deflected puck off his face in the second period of Game 4 on Monday night, which the St. Louis Blues won 4-2 to tie the series at two games apiece. He returned to the bench for the third period wearing a full face shield, but he did not play. Cassidy said after the game that Chara wanted to play but doctors told him not to. Chara's teammates say they're not surprised that he wanted to get back on the ice.  Game 5 is Thursday night in Boston.
NHL – Blackhawks hire Marc Crawford as assistant coach
The Chicago Blackhawks have hired Marc Crawford as an assistant coach on Jeremy Colliton's staff. The 58-year-old Crawford was the interim head coach for Ottawa at the end of last season. He also has served as the head coach for Colorado, Vancouver, Los Angeles and Dallas, leading the Avalanche to the Stanley Cup title in 1996. Crawford's son, Dylan, is an assistant video coach for Chicago. Colliton is entering his first full season as Blackhawks coach after taking over for the fired Joel Quenneville on Nov. 6. Crawford says Colliton "has an extremely bright and innovative mind," and he thinks his experience "should benefit the entire coaching staff." The Blackhawks announced the move on Tuesday. Colliton's staff also includes assistants Sheldon Brookbank and Tomas Mitell, goaltending coach Jimmy Waite and video coach Matt Meacham.
NFL – Lions begin minicamp without two top defenders
The Detroit Lions started their mandatory minicamp without two standouts on defense. Two-time Pro Bowl cornerback Darius Slay and defensive tackle Damon Snacks Harrison were not with their teammates for the first of the three-day minicamp. Slay and Harrison may be staying away while trying to get new contracts. Lions coach Matt Patricia says he's only focusing on players on the field.
B10 – Big Ten Conference selects new commissioner
The Big Ten has hired Minnesota Vikings executive Kevin Warren as its new commissioner. Warren is a former college basketball player and sports agent with a law degree from Notre Dame. He will replace the retiring Jim Delany and become the first black commissioner of a Power Five conference. The two will work together this fall and Delany will step down Jan. 1.
NCAAFB – New bowl options
The Big Ten and Southeastern conferences will be heading to Las Vegas for bowl season in upcoming years. The two leagues will take turns sending a team to face the Pac-12 when the game moves into a new billion-dollar stadium for the NFL's Raiders in 2020. The Big Ten, SEC and Big 12 have all unveiled their bowl lineups for the 2020-2025 seasons.
Tennis – French Open – Halep vs. Anisimova, Djokovic vs. Zverev in French quarters
Defending champion Simona Halep will face 17-year-old Amanda Anisimova of the U.S. in the French Open quarterfinals _ weather permitting.  Anisimova is the first tennis player born in the 2000s to reach the round of eight at any Grand Slam tournament. The forecast calls for rain on Wednesday and a drop in the temperature to around 60 degrees (15 Celsius).  The other women's quarterfinal on the schedule is No. 8 seed Ash Barty against No. 14 Madison Keys. In men's action, No. 1 Novak Djokovic carries a 25-match Grand Slam winning streak into his meeting with No. 5 Alexander Zverev, and 2018 French Open finalist Dominic Thiem faces No. 10 Karen Khachanov.
ECHL – 2019 ECHL Kelly Cup Final (best of 7)
Last Night
Newfoundland Growlers 4, Toledo Walleye 3                                         (NFL wins 4-2)
MWL – Midwest League Baseball
Yesterday
South Bend 5, Bowling Green 4
Dayton 3, West Michigan 2
Lansing 8, Great Lakes 0
Tonight
Lansing at Great Lakes, 10:35 a.m.
Bowling Green at South Bend, 7:05 p.m.
Dayton at West Michigan, 7:05 p.m.
MHSAA – High School Sports
Yesterday
Girls Soccer – Regional Semifinals
Division 2 at Spring Arbor University
Gull Lake 4, St. Joseph 1
Marshall 1, Dexter 0
Division 3 at Hope College
Allegan 7, Coloma 1
GR South Christian 4, Muskegon Orchard View 0
Division 4 at Portage Northern
Holland Black River 4, Michigan Lutheran 0
Kalamazoo Christian 3, Jackson Lumen Christi 1
Division 1 at East Kentwood
GR Forest Hills Central 4, Grand Haven 2
Midland 2, Portage Central 1 – Shootout
Tonight
Boys Baseball – Regional Semifinals
Division 2 at Coldwater
Lakeshore vs. Marshall, 5:00 p.m.
Division 2 at Hopkins
Otsego vs. Middleville Thornapple-Kellogg, 4:30 p.m.
Division 3 at Lawton
Buchanan vs. Parchment, 4:30 p.m.
Division 3 at Union City
Bronson vs. Watervliet, 4:30 p.m.
Division 4 at Decatur
Decatur vs. Kalamazoo Christian, 5:00 p.m.
Division 4 at Holton
River Valley at Muskegon Catholic Central, 5:00 p.m.
Division 2 at Hopkins
Otsego vs. Middleville Thornapple-Kellogg, 4:30 p.m.
Division 1 at East Lansing
Gull Lake vs. Grand Ledge, 5:00 p.m.
Division 1 at Mattawan
Portage Northern vs. Decatur, 5:00 p.m.