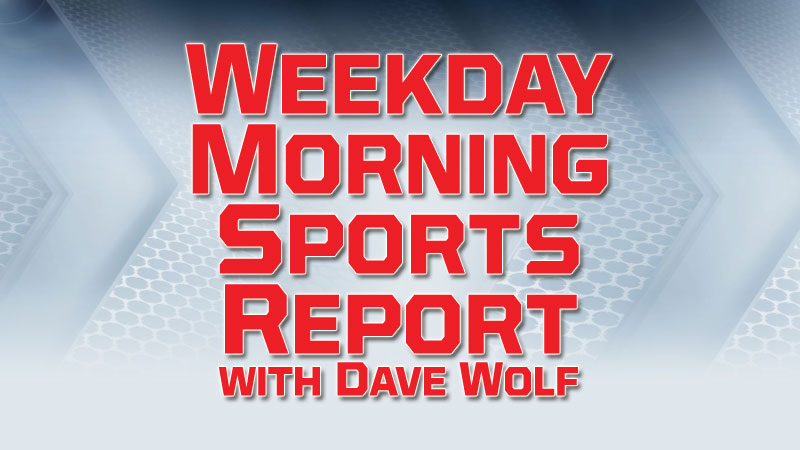 MLB – Major League Baseball
Yesterday
Minnesota Twins 6, Detroit Tigers 4
Chicago White Sox 5, Cleveland Indians 1
Milwaukee Brewers 4, Chicago Cubs 0
Twins 6, Tigers 4 – Cabrera suffers season-ending injury, Tigers lose to Twins
Miguel Cabrera ruptured his left biceps tendon Tuesday night, an injury that will sideline the Detroit slugger for the rest of the season, and the Tigers lost 6-4 to the Minnesota Twins. The two-time AL MVP will have surgery this week, the Tigers said. Cabrera, playing his 12th game since missing 26 with a hamstring strain, exited in the third inning and underwent an MRI during the game. Cabrera missed three games earlier this season with spasms in his left biceps. Ehire Adrianza hit his first career grand slam to help Minnesota rally.  The Twins trailed 2-1 going into the seventh inning, but Tigers starter Blaine Hardy left after allowing a leadoff single to Eduardo Escobar. Louis Coleman (3-1) only threw nine strikes in a 23-pitch outing, walking two batters to load the bases with two outs. Tigers manager Ron Gardenhire brought in Warwick Saupold, who went to a 3-1 count on Adrianza before throwing a fastball that ended up in the right-field stands.
White Sox 5, Indians 1 – Shields gets first since opener, White Sox beat Indians 5-1
James Shields won for the first time since opening day, Yoan Moncada and Yolmer Sanchez homered to lead off a three-run first, and the Chicago White Sox beat the Cleveland Indians 5-1 on Tuesday night. Shields (2-7) gave up one run and four hits in seven innings after going 12 starts and 13 appearances without a win. The veteran right-hander struck out two and did not walk a batter in his first victory since the opener at Kansas City. Moncada and Sanchez connected on consecutive pitches from Adam Plutko. Matt Davidson drove RBI doubles off the center-field wall in both the first and a two-run fifth, and the White Sox beat the AL Central leaders after losing their first four meetings this season. Recalled from Triple-A Columbus, Plutko (3-1) got tagged for five runs and eight hits in 4 2/3 innings. The 26-year-old righty won his first three major league starts this season before getting knocked around by Chicago.
Brewers 4, Cubs 0 – Anderson stymies Cubs as Brewers regain first place
Chase Anderson pitched seven innings of one-hit ball to take advantage of some rare run support, and the Milwaukee Brewers two-hit the Chicago Cubs 4-0 Tuesday night to take back first place in the NL Central.  Travis Shaw hit a pair of two-run doubles, and Anderson (5-5) locked it down from there to end Milwaukee's seven-game skid against the Cubs. The Brewers had been shut out in Anderson's three most recent starts against Chicago.  Anderson threw a Brewers' season-high 107 pitches. Chicago's only hit against him was an infield chopper by Willson Contreras in the second. Anderson made effective use of his curveball and changeup and retired his final 17 hitters. Taylor Williams and Jacob Barnes finished up for Milwaukee with an inning each.
Tonight
Chicago Cubs (Montgomery 2-1) at Milwaukee (Chacin 5-1), 2:10 p.m.
Minnesota (Berrios 7-5) at Detroit (Boyd 4-4), 7:10 p.m.    WSJM Sports/Cosy-FM 6:45
Cleveland (Bauer 5-4) at Chicago White Sox (Covey 2-1), 8:10 p.m.
MLB – Ohio's top court to hear arguments on promotions tax dispute
The Ohio Supreme Court plans to hear arguments in a dispute over promotions including bobbleheads and other items offered by the Cincinnati Reds to ticket buyers. At issue is whether the Reds are exempt from paying tax on the purchase of the promotional items. Attorneys for the Reds argue they don't have to pay tax because they resell the promotional items as part of the ticket package. Ohio law exempts companies from paying tax on items they buy to resell. The state tax commissioner says the promotional items should be taxed because the Reds bought the items as giveaways and they aren't selling them with the tickets.  The state Supreme Court has scheduled oral arguments for Wednesday morning.
NHL/NBA – Party time in Oakland, Washington
The Golden State Warriors and Washington Capitals held their championship parades on Tuesday.   Hundreds of thousands of Warriors fans turned out for the team's third victory parade in four years as players rode open, double-decker buses.  An equal number of Caps fans lined Constitution Ave. or stood at the National Mall to celebrate the first championship in the team's 43-season history.
NBA – Celtics' Irving coy on possible reunion with LeBron
Kyrie Irving is playing coy about the possibility of reuniting with his former Cleveland Cavaliers teammate LeBron James next season in Boston. The Celtics guard on Tuesday deferred when asked about the prospect of the team pursuing James this summer. The 33-year-old James has a player option to remain in Cleveland next season but could opt for free agency. Irving simply said he's experienced it all in the NBA and that he'll "see what management decides."
NFL – Luck starts throwing with non-NFL football during minicamp
Andrew Luck is throwing again.   The Indianapolis Colts quarterback attempted his first passes in front of reporters Tuesday as Indy opened its three-day minicamp. Luck only threw a handful of balls before he finished with a lob of about 20 yards. He then jogged from the outdoor practice field to the Colts' indoor facility. While the ball Luck used appeared to be slightly smaller than a regulation NFL ball, it was a major step forward. Coach Frank Reich said last week that Luck was "real close" to throwing. But Luck wasn't expected to begin that phase of his recovery until after minicamp ended. Luck continues to recover from surgery on his right shoulder that took place in January 2017.
NFL – Jury orders Rams to pay $12.5 million for Reggie Bush injury
A St. Louis jury has ordered the NFL's Rams to pay former running back Reggie Bush $12.5 million for a severe knee injury suffered at St. Louis' domed stadium in 2015, the team's final season before moving to Los Angeles. The St. Louis Post-Dispatch reports that the jury on Tuesday found the Rams liable for the injury. Attorneys for the Rams say they plan to file a motion for a new trial.  Bush was playing for the San Francisco 49ers when he was pushed out of bounds during a game on Nov. 1, 2015, and slipped on concrete at what was then known as the Edward Jones Dome. The left knee injury ended his season. Bush's lawsuit contended the injury undermined the rest of his career. He retired in 2017.
FIFA – FIFA members prepare to elect 2026 World Cup host
FIFA is preparing to choose between Morocco and a joint North American bid to host the 2026 World Cup. More than 200 national football federations are to set to vote at around midday local time in Moscow at their annual meeting one day before the 2018 World Cup kicks off.  FIFA member must pick between the financial security of the United States-Canada-Mexico bid where all venues are ready, and a Moroccan bid that needs to build or renovate all 14 stadiums for a 48-team tournament. Mexico has twice hosted the World Cup, in 1970 and 1986, the U.S. hosted in
1994, while Morocco has lost in four previous bid campaigns.
Michigan OKs Nassar-related laws to give victims time to sue
Michigan Lt. Gov. Brian Calley has signed two bills inspired by the Larry Nassar scandal, including one giving childhood sexual abuse victims more time to sue. One law will allow people who were sexually abused as children to sue until their 28th birthdays, or three years from when they realize they have been abused. Nassar's victims will get a 90-day window to sue retroactively. Nassar is serving several decades-long sentences for sexual assault of female athletes while serving as a team doctor for USA Gymnastics and Michigan State athletics. Calley signed the bills because Gov. Rick Snyder is out of state.
MWL – Midwest League Baseball
Yesterday
Lake County 6, Lansing 5 – 10 Innings
Dayton 3, South Bend 2
Great Lakes 3, West Michigan 2
Tonight
Lansing at Lake County, 12 p.m.
Dayton at South Bend, 7:05 p.m.
West Michigan at Great Lakes, 7:05 p.m.
WNBA – Women's National Basketball Association
Last Night
Las Vegas Aces 101, Indiana Fever 92 – OT
Seattle Storm 96, Chicago Sky 85
Aces 101, Fever 92 – OT – Wilson scores 35, Aces keep Fever winless
A'ja Wilson scored 17 of her 35 points in the fourth quarter and overtime, helping the Las Vegas Aces beat the winless Indiana Fever 101-92 on Tuesday night. Las Vegas opened the extra session on an 8-0 run after Indiana closed regulation by scoring eight straight points. The Fever didn't make their first field goal of overtime until 55.4 seconds remained. Erica Wheeler's steal and fast-break layup pulled Indiana to 84-80 with 1:31 left in the fourth. Natalie Achonwa had career-highs of 26 points and 15 rebounds for Indiana (0-9), which has lost nine straight games to begin the season for the first time in franchise history. Achonwa's former coach, Muffet McGraw, at Notre Dame sat courtside.
Storm 96, Sky 85 – Storm score 31 points in 4th, rally past Sky 96-85
Breanna Stewart scored a season-high 30 points to help the Seattle Storm rally past the Chicago Sky 96-85 on Tuesday night. Seattle trailed 73-59 late in the third quarter before hitting back-to-back 3-pointers. The Storm took a 77-75 lead amid a 12-0 run _ with seven points from Stewart.     The Sky only scored two points in the final four minutes. Natasha Howard and Jewell Loyd each added 15 points for Seattle (7-3). Diamond DeShields led Chicago (3-6) with 22 points and Allie Quigley added 20. The pair combined to make nine of the Sky's 13 3-pointers. Chicago has lost six of its last seven.
MHSAA – High School Sports
Yesterday
Baseball – Quarterfinals
Division 2 at Hope College
Lakeshore 4, Grand Rapids West Catholic 3
Lakeshore will face Orchard Lake St. Mary's in the State Semifinals Thursday at 9:00 a.m. at MSU
Division 4 at Bailey Park, Battle Creek
Lake Michigan Catholic 3, Petersburg-Summerfield 2
Lake Michigan Catholic advanced to the Division 4 Baseball State Semifinals with a 4-3 Quarterfinal win over Petersburg-Summerfield. Summerfield took the early lead with a run in the bottom of the second inning. Catholic responded with two runs in the top of the third as Jake Kissane drove in Christian Monconduit and Kyle Juza. Summerfield then scored once in the fourth inning and one more time in the fifth to regain a one run lead at 3-2. Then, in the top of the seventh, Catholic got RBIs from Zach Rogers and Jack Howard to take a 4-3 lead. Tommy Koenig pitched a scoreless bottom of the seventh to seal the win for the Lakers.  Catholic advances to face Unionville-Sebewaing Friday morning at 11:30 in the State Semifinals.
Softball – Quarterfinals
Division 2 at Hope College
South Haven 5, Spring Lake 4
South haven will face Dearborn Devine Child in the State Semifinals Thursday at 2:00 p.m. at MSU
Division 3 at Davenport University, Grand Rapids
Coloma 14, Stanton Central Montcalm 0
Coloma will face Clinton in the State Semifinals Friday at 12:30 p.m. at MSU
Girls Soccer – Semifinals
Division 4 at Comstock Park
Kalamazoo Christian 2, North Muskegon 1
Today
Girls Soccer – Semifinals
Division 2 at Portage Northern
Gull Lake vs. Grand Rapids Forest Hills Northern, 7:00 p.m.